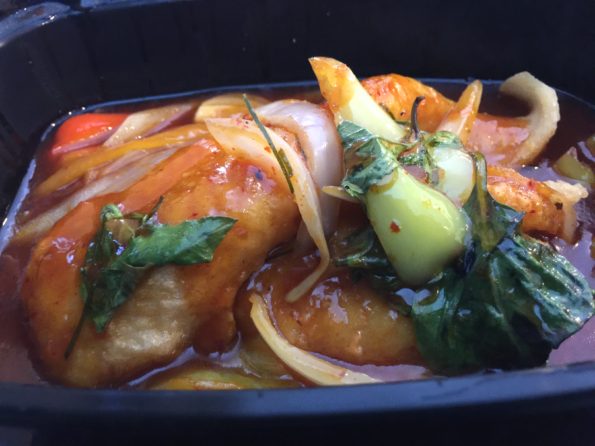 Namwan is an Authentic Thai restaurant that recently opened in Youngsville, LA. The majority of the dishes are recipes that were handed down from grandmother. The name Namwan, means "sweet water".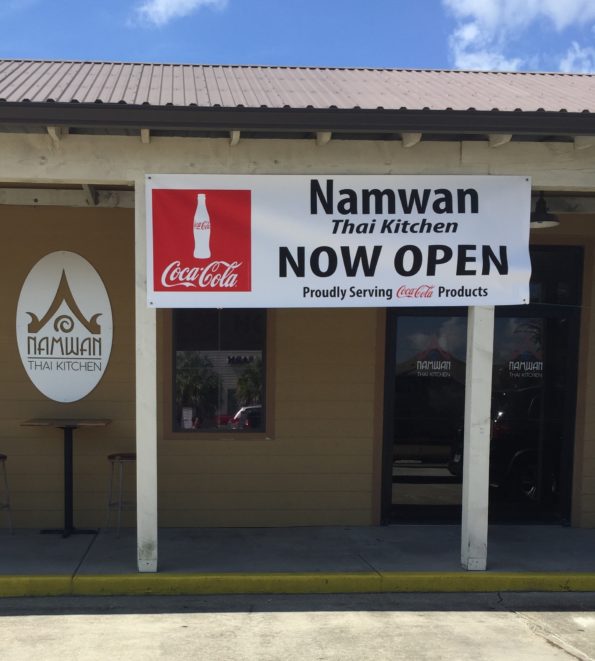 We were so excited when we heard that Namwan was opening in our area. Youngsville is continuing to grow in size which means the need for additional restaurants is increasing.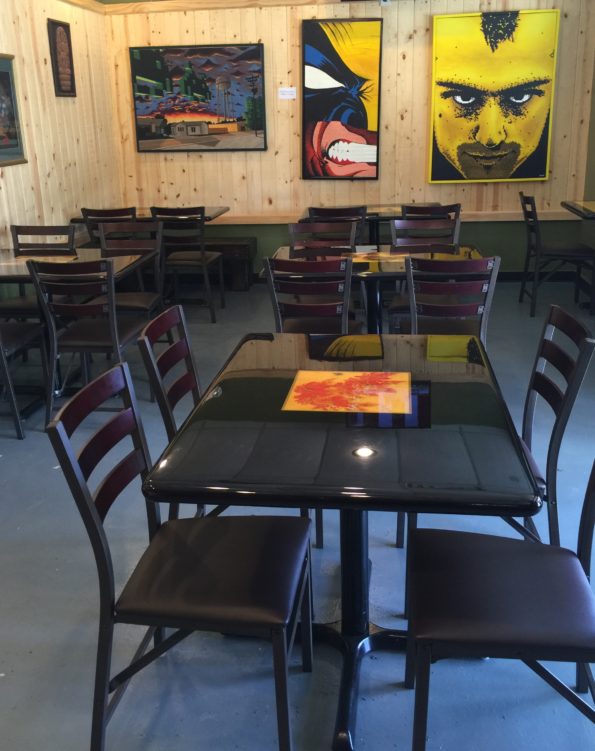 We went in recently to check out Namwan. I ordered a few options for us to try.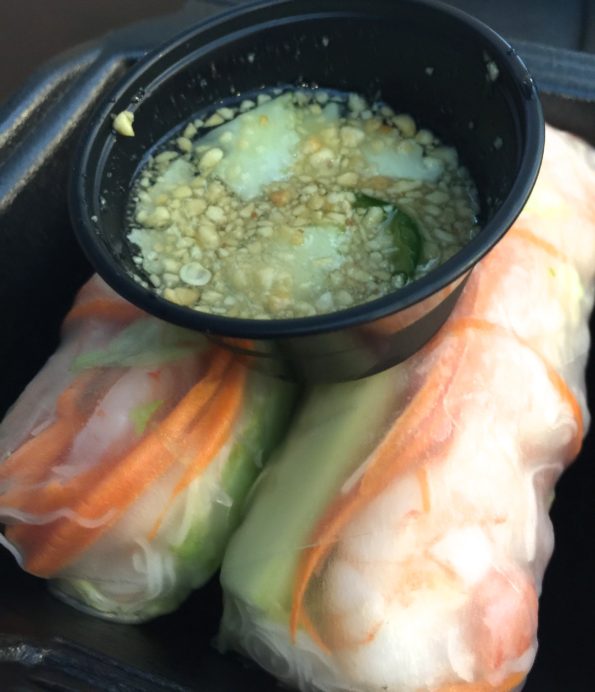 We ordered the Shrimp Spring Rolls. The spring rolls included fresh ingredients, carrots, lettuce and cucumbers  and shrimp with a peanut, sweet and sour dipping sauce. The rolls were fresh and refreshing. Loved the dipping sauce. Great appetizer.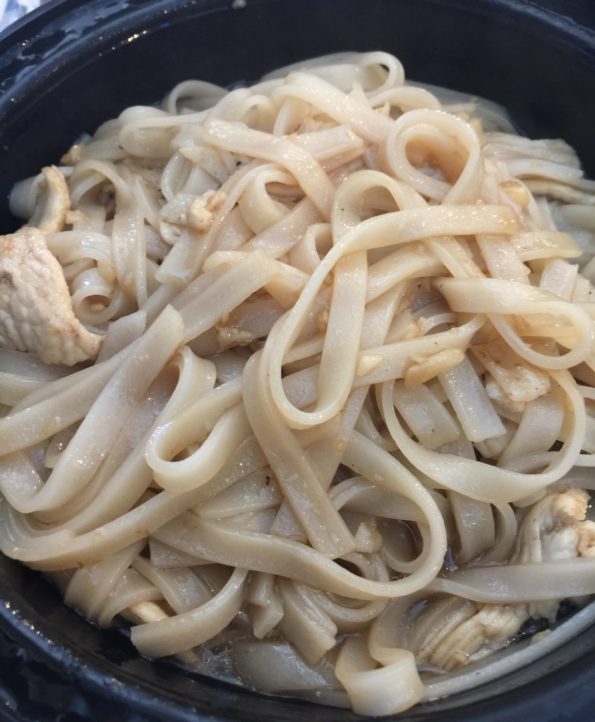 Baby girl wanted to try the kid's Stir fry. The stir fry included pad thai noodles and chicken. The noodles had a wonderful flavor and she absolutely loved it. My only complaint is that the dish lacked color.
I love that there was a kids menu. The other option was fried chicken strips and fries.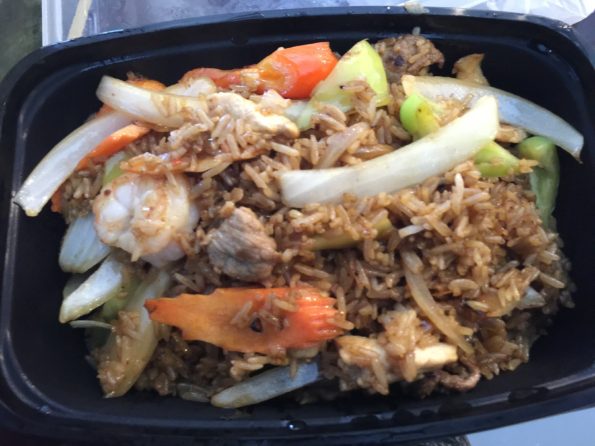 We also tried a Fried Rice dish, Kow Pad Ka Prao. A Hot Basil fried rice with veggies. We ordered the combination which was the chicken, shrimp and pork. So good. Well seasoned. The fried rice was superb.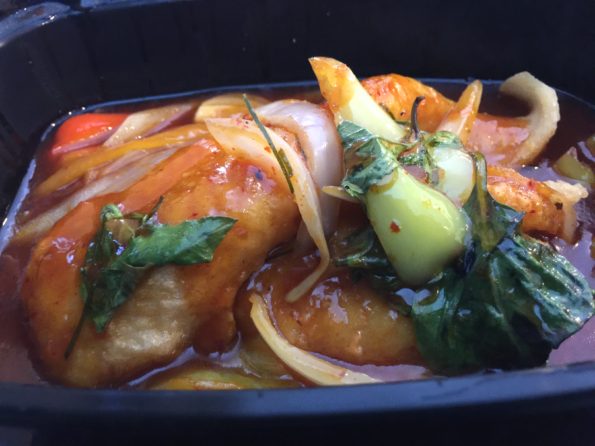 In addition we had Pla Slam Roht which was a three flavor fish. The catfish was fried and topped with a beautiful red sauce. The sauce was a sweet and sour sauce with colorful veggies. The dish was served with white rice. I absolutely loved this fish dish. My favorite of the day.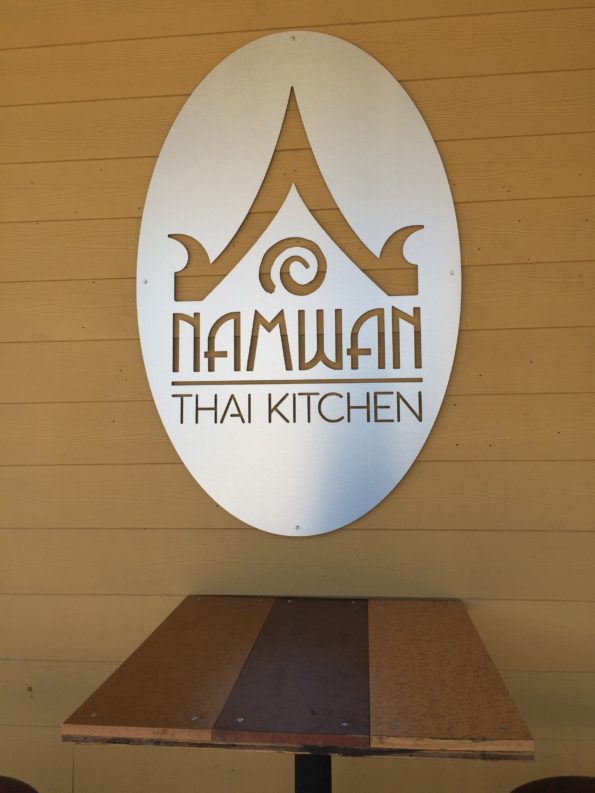 Overall we loved our dining experience at Namwan. The atmosphere was wonderful. A quaint and cute spot. Namwan will definitely become a regular spot for us.
The food was absolutely superb! Wonderful service and food.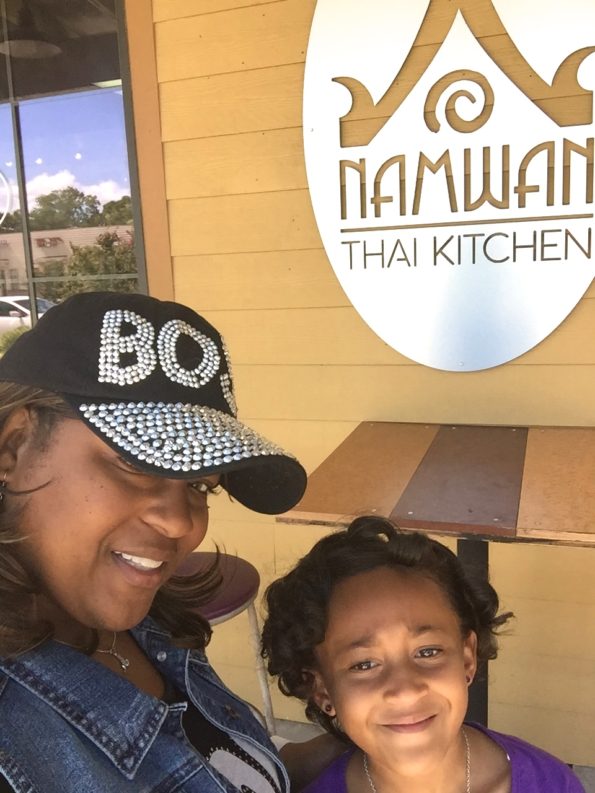 Namwan is located at 3215 E. Milton Street, Suite 12, Youngsville, LA. The Hours of Operation are Monday – Saturday 11:00 am – 8:00 pm.
Be sure to tell them, Da'Stylish Foodie sent you.
[bloglovin_button]