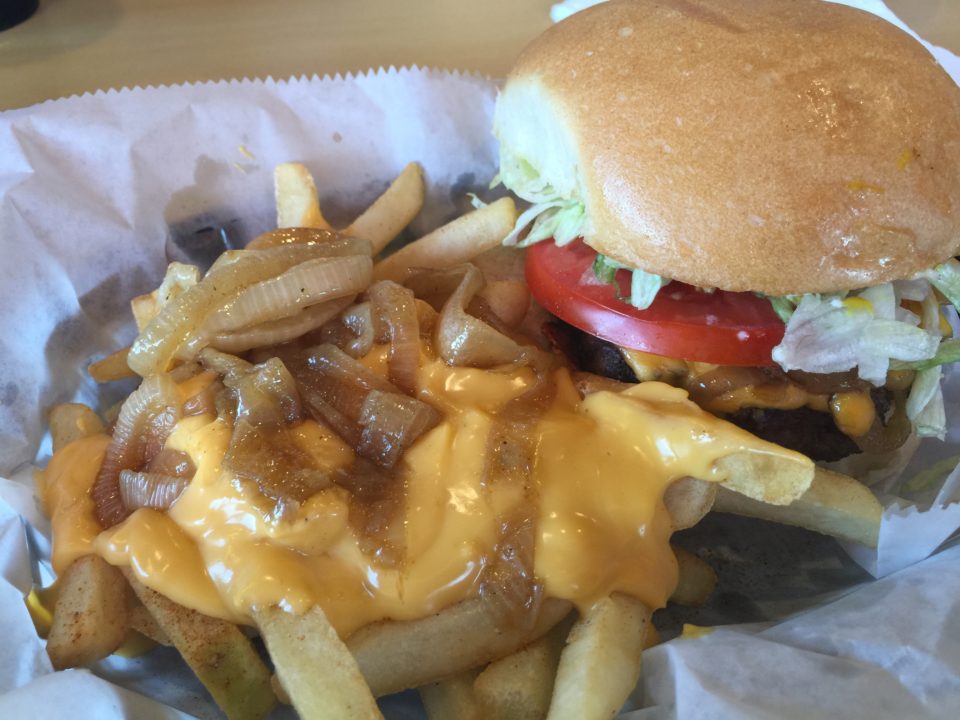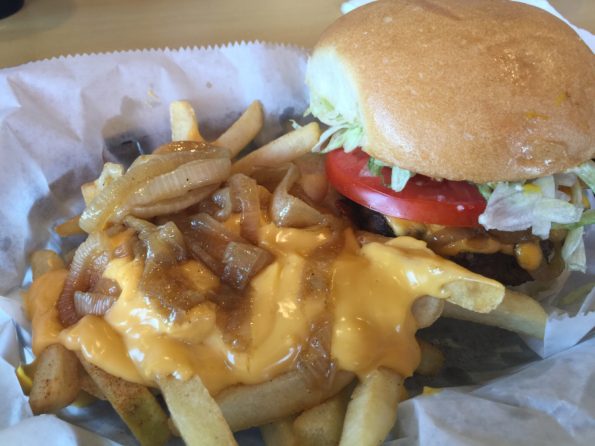 Weekends are reserved as family time. We enjoy time at home, watching movies, cooking, outdoor fun in our neighborhood, short road trips and community events. This particular weekend we had nothing planned, it was such a gorgeous day.
We headed out to run a few errands. Normally we dine out on the Southside which is closer to our home, but we wanted to patronage the Northside. I remembered that there was a spot on Moss Street that had opened a few months back that I wanted to try.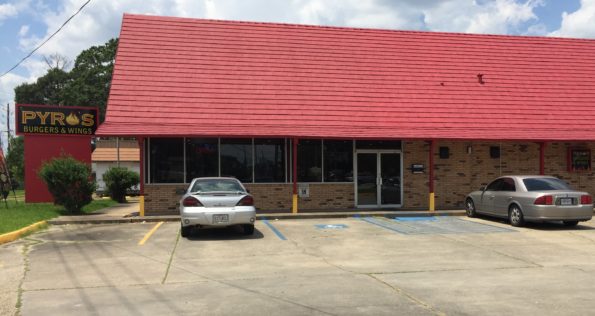 I talked it over with the family and they were game to try the new spot.  The new spot I am referring to is Pyro's Burger and Wings.
Pyro's Burgers and Wings is a burger and wings shop. The restaurant was similar to a fast food restaurant.
The restaurant had a casual and calm environment. Pyro had Flat Screen TV's through out which is great for sports fans and those who may be dining alone.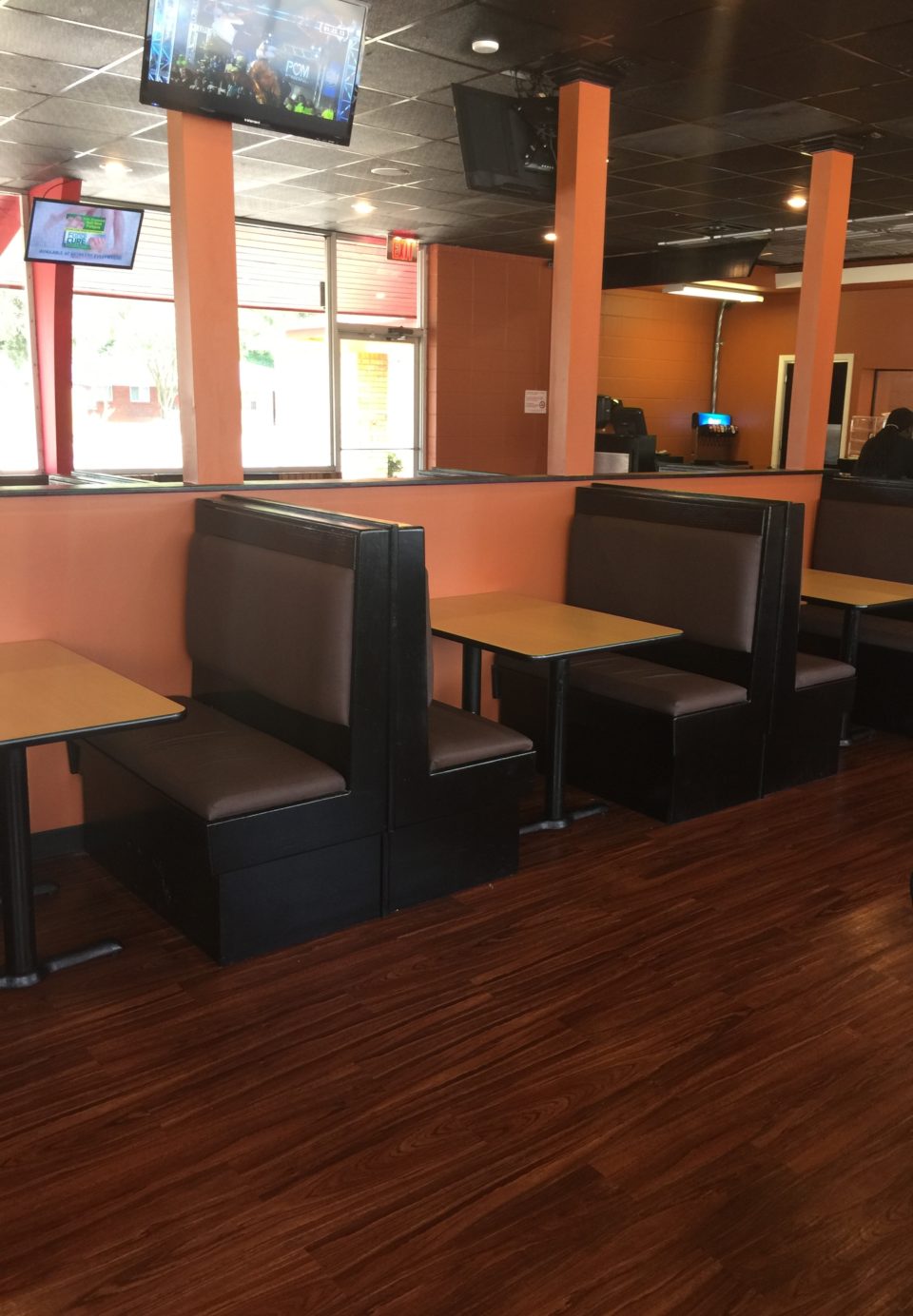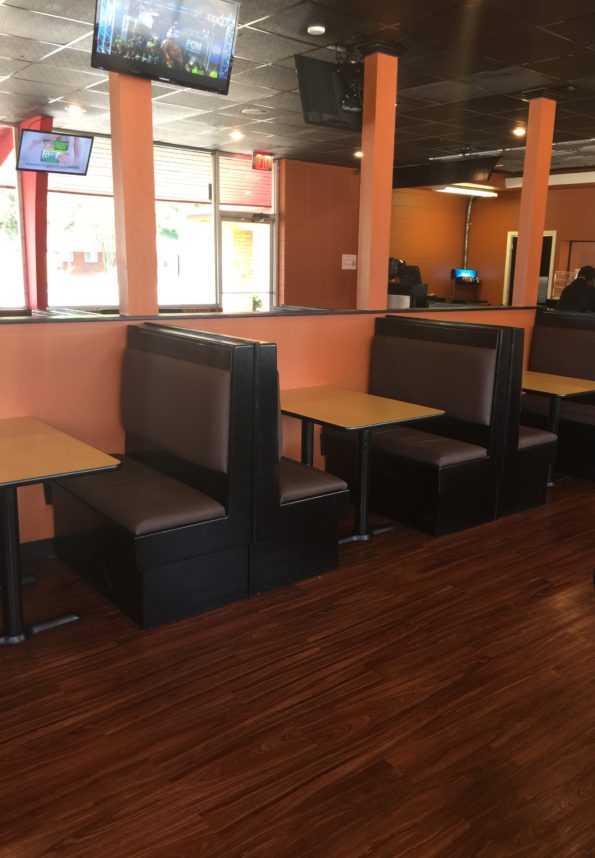 The Hubby ordered the 8 Pyro Jelly Wings combo. The combo included 8 wings, fries and a drink. The Pyro Jelly was so good. The wing sauce was spicy. A nice level of heat. Really good wings.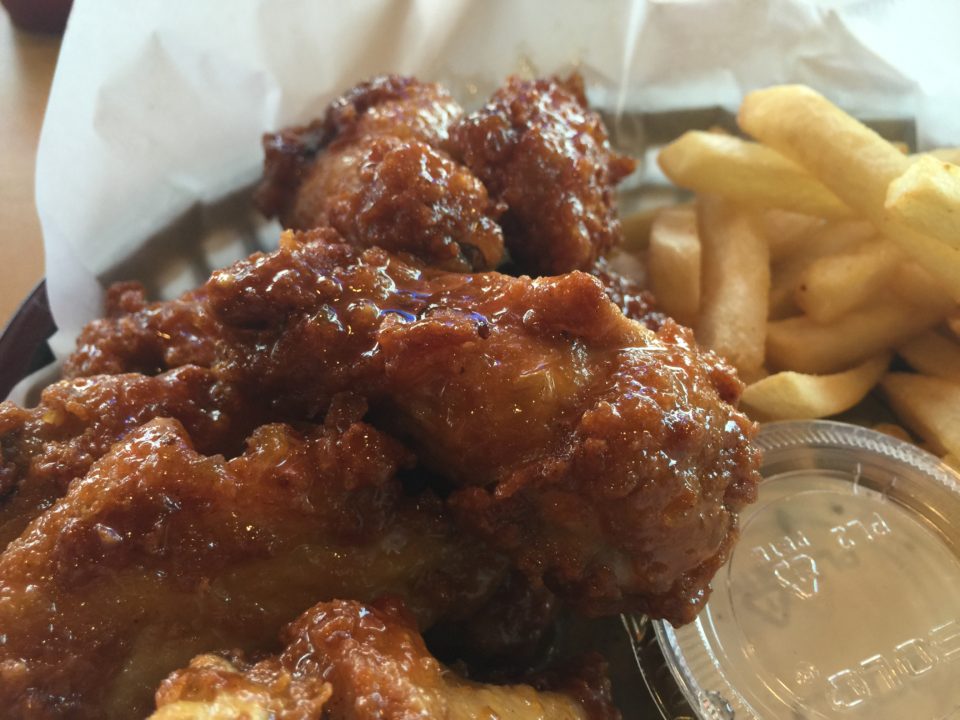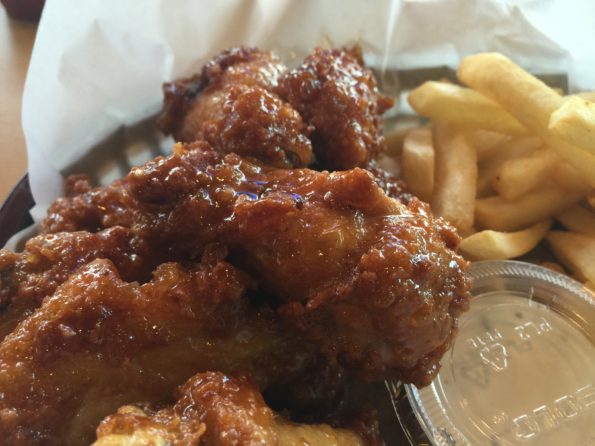 My stepdaughter ordered the 6 wings combo. Three hot wings and 3 lemon pepper wings and curly fries. She enjoyed the wings, but she said that the lemon pepper wings were salty.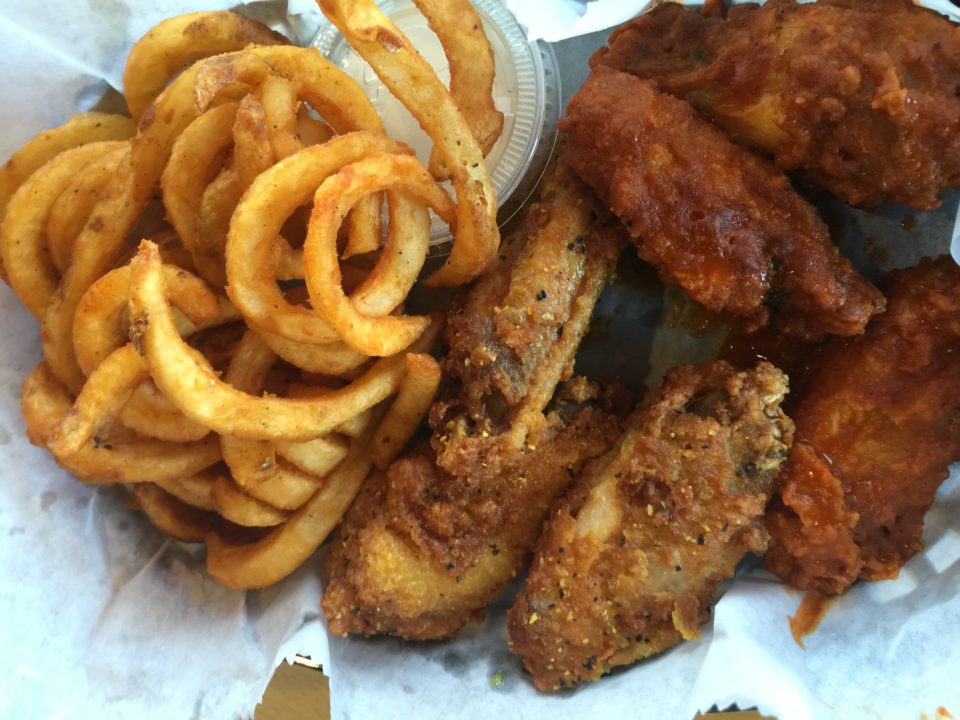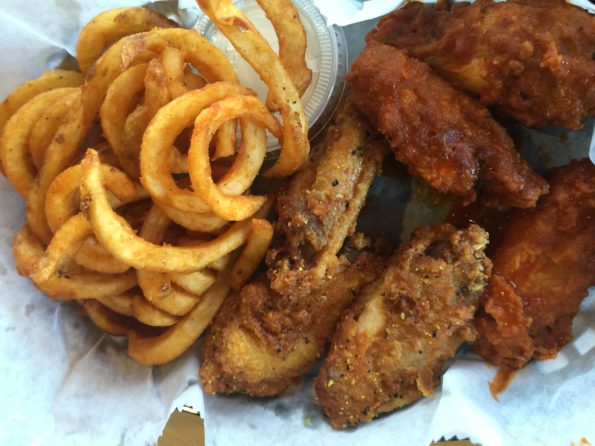 Baby girl ordered the chicken strips with fries. The chicken strips were average but a good option for the kids.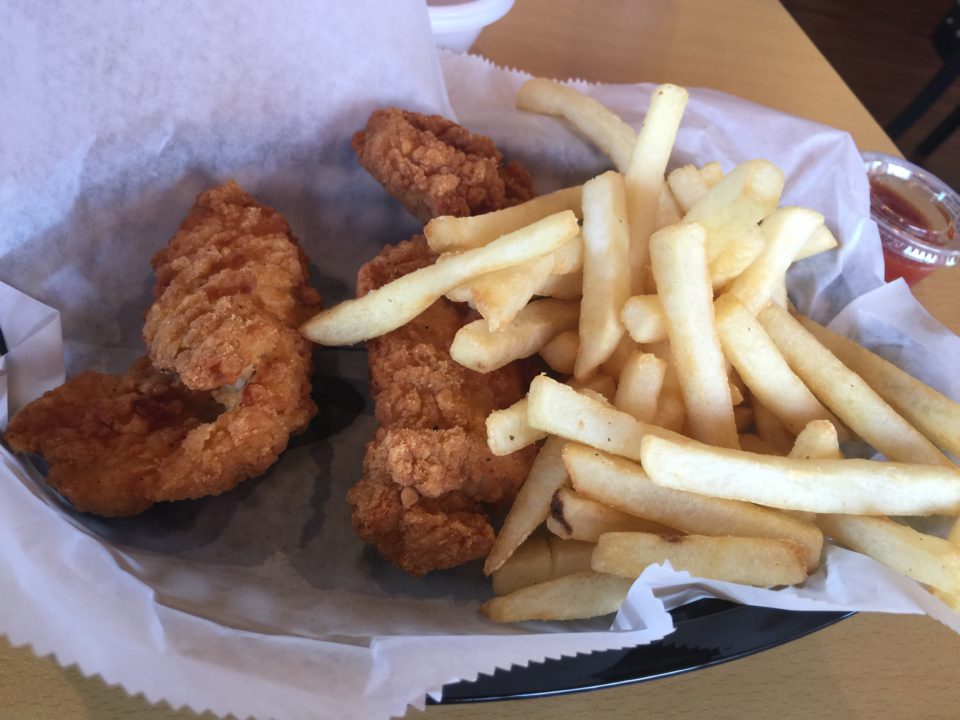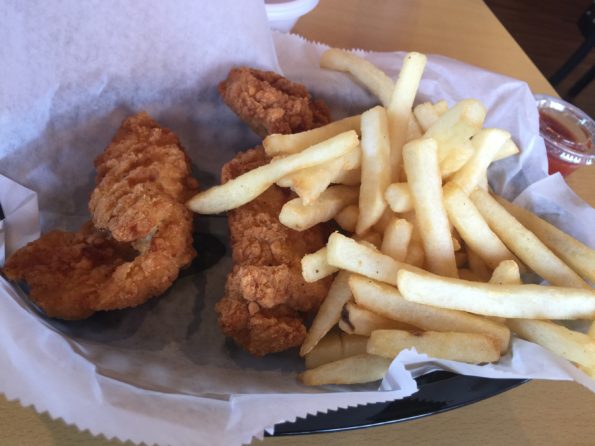 I ordered the Pyro Cheese Burger with Pyro Fries. The Burger included mayo, mustard, pickles, lettuce, tomato, and grilled onions. Spicy and very tasty. The burger was cooked perfectly. The toppings finished the burger nicely. One of the best burgers in town!  So good.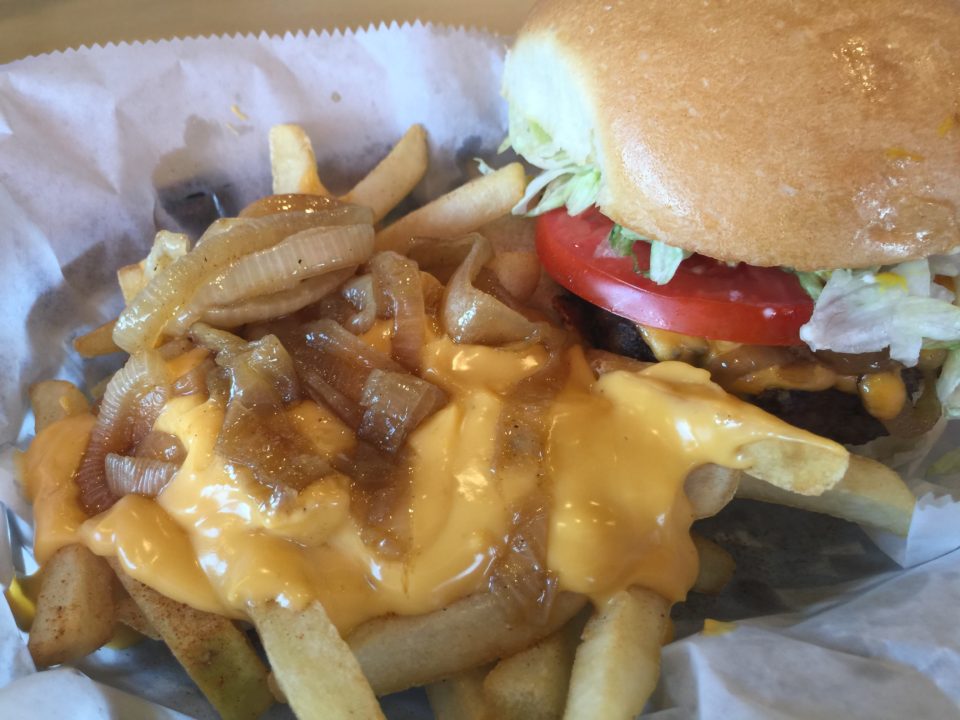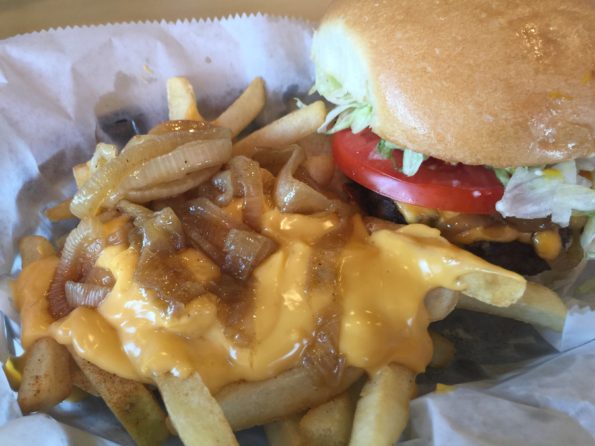 The Pyro Fries were my favorite menu item of the day. The fries were topped with a pyro seasoning with grilled onions. The fries were superb!  Lots of heat and the grilled onions put the fries over the top. So good. I enjoyed everything about my meal.
The menu also offered a variety of Burgers like the Pyro Burgers, A Double Pyro Burger, a Bacon Cheese Burger, a Brisket Burger, a Crab burger just to name a few.
In addition, Wing combos that are served with both fries and a drink. Also chicken strips combo. Pyro has a variety of sauces to choose from, a few options are pyro jelly, lemon pepper or thai chili. As well as dip options for your wings like ranch, bbq sauce, and hot cheese sauce.
Not a fan of burgers or wings, don't fear, Pyro also serves salads. A spring salad with baby kale, baby spinach, romaine lettuce, along with other leafy greens. A few other options were the Chicken Caesar or Spring Chicken salad.
Pyro also serves Loaded Fries options included the Bacon Cheese Fries, Cheese burger fries and burger fries as a side option.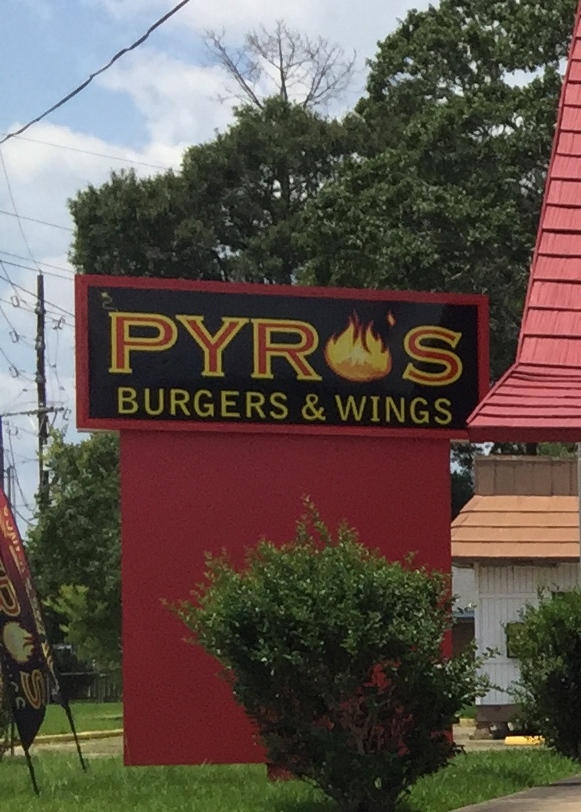 Overall Pyro Burger and Wings was a good choice for lunch. We enjoyed our food. The wait wasn't long. Our waitress did a good job serving us. Everything was served hot and fresh.
Pyro Burgers and Wings is located at 2700 Moss Street, Lafayette, LA. The hours of operation are Monday – Sunday 11:00 am – 9:00 pm.
[bloglovin_button]