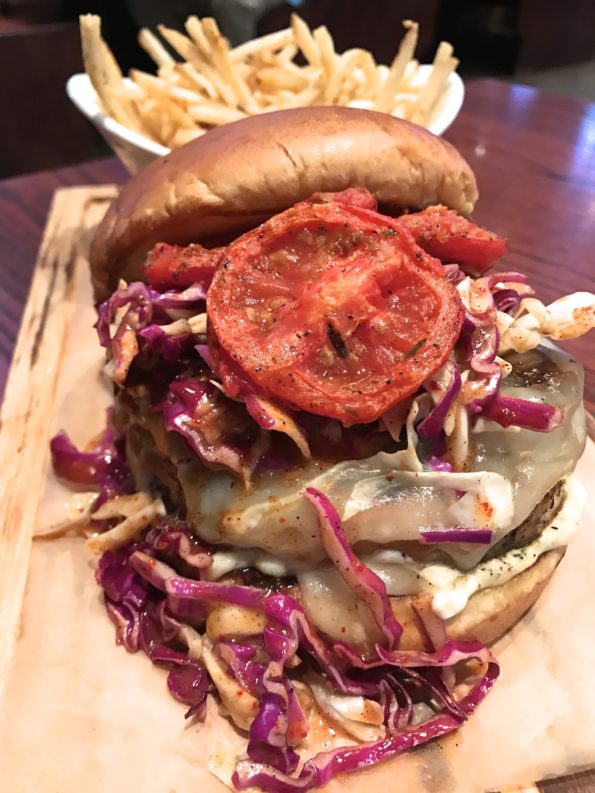 Sponsored Blog Post:
Land Ho! Walk-On's Debuts Tasty New Ahi Tuna Burger
Latest 'Burger of the Month' available through March 31
LAFAYETTE, LA (Feb. 27, 2017) – Do you ever crave Ahi tuna but want something a bit more substantial than a salad?
You're in luck!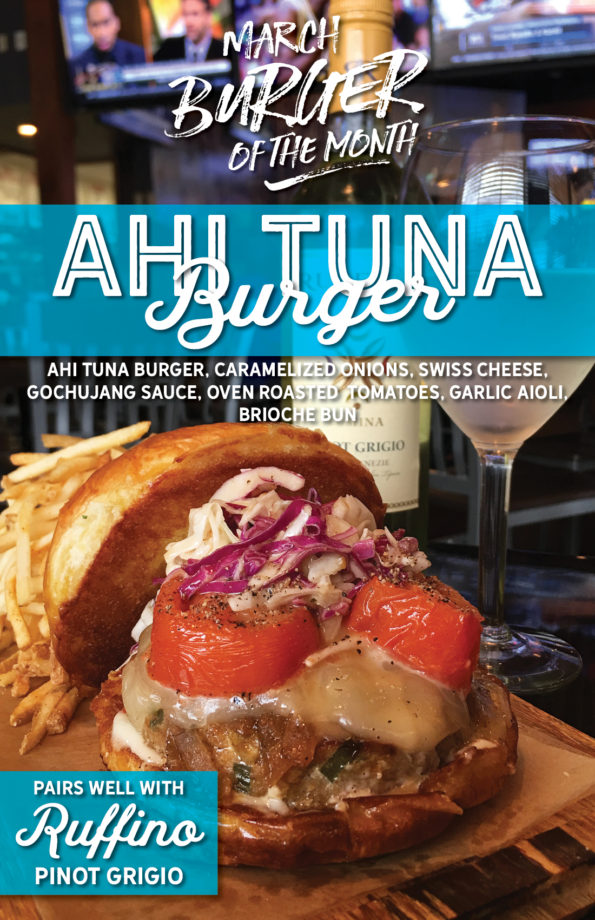 Beginning Wednesday, March 1, Walk-On's Bistreaux & Bar is debuting the Ahi Tuna Burger, a fresh 8-oz. seared Ahi tuna filet topped with caramelized onions, Swiss cheese, gochujang sauce, oven-roasted tomatoes and garlic aioli on a toasted brioche bun. For only $13.99, this limited-time burger even comes with a side of shoestring fries.
For all the adults indulging in the Ahi Tuna Burger, Walk-On's recommends pairing it with a Ruffino Pinot Grigio.
But don't wait too long to visit your local Walk-On's. This sea-faring Burger of the Month will only be around through March 31.
Baton Rouge-based Walk-On's – voted "Best Sports Bar in North America" by ESPN – now has 10 locations: three in Baton Rouge, one each in New Orleans, Lafayette, Houma, Shreveport, Lake Charles and Bossier City, La., and one in Lubbock, Texas. Other locations are on the way in Zachary, Alexandria, Metairie and Ascension Parish, as well as Dallas/Fort Worth, Houston, San Antonio, Tyler and South Texas. Several additional markets across the Southern United States are likewise on the drawing board.
I had the opportunity to go in and try the Ahi-Tuna Burger as well as a few items from the Seafood Lagniappe Menu.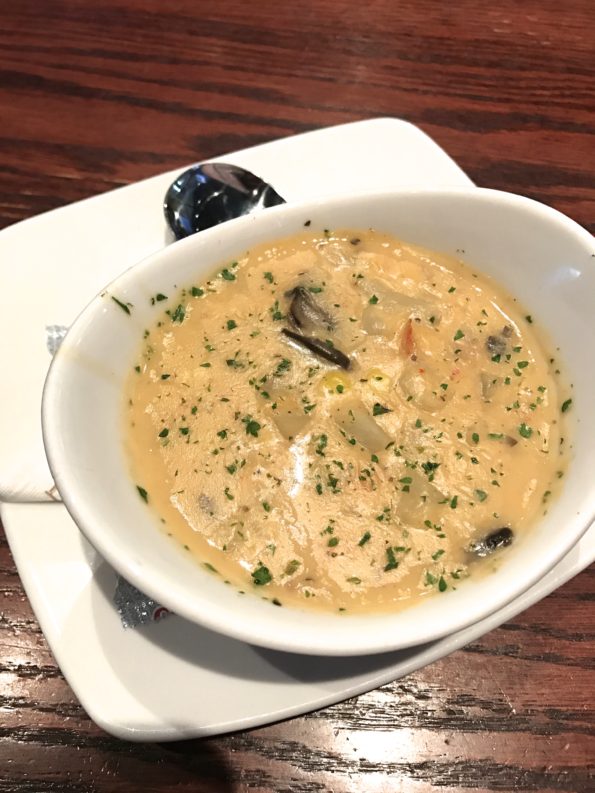 To start with, the Crawfish Boil Bisque. The Bisque included everything you would have in a crawfish boil including crawfish tails, potatoes, mushrooms and corn.  The bisque had an incredible favor. The right amount of spice without being overpowering. Superb!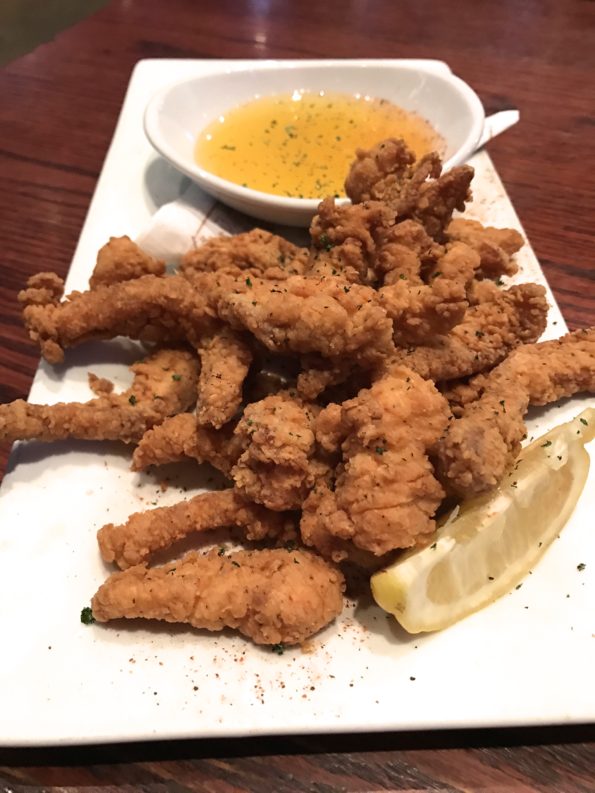 The Mahi Mahi fries is another appetizer that is available on the Seafood Lagniappe menu. This appetizer was buttermilk dipped & hand battered Mahi Mahi fries that were served with a Mango Dipping Sauce.
The fries were well-seasoned and served with a sweet and spicy mango sauce. Superb! This should be added to the menu permanently.  Absolutely delicious!!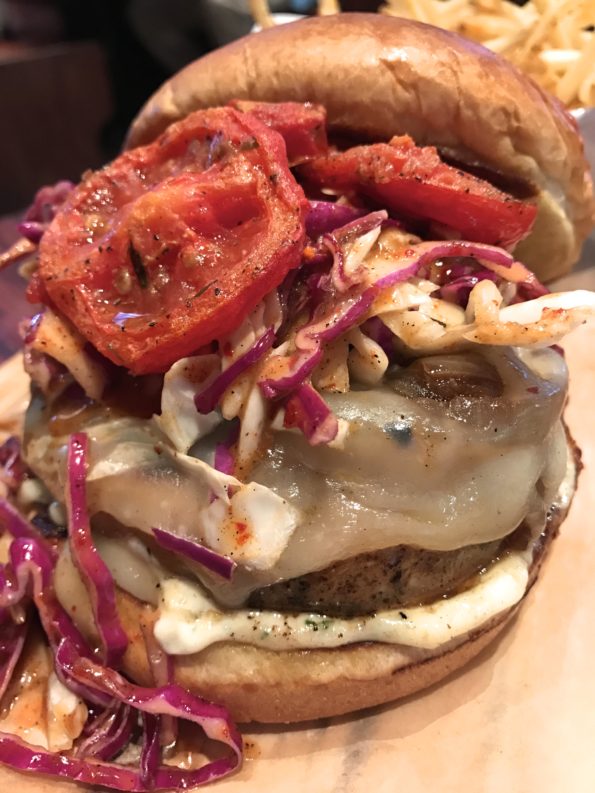 Now for the main attraction the Ahi Tuna Burger. I have to be honest when I first saw the photograph of the Ahi Tuna Burger, I wondered whether the presentation would be adequate.  Well let me just say, the presentation did not disappoint. The Burger was impeccable.
An Ahi Tuna Burger served on a toasted Brioche bun topped with caramelized onions, Swiss cheese, gochujang sauce, oven-roasted tomatoes and garlic aioli. Wow!!! Mouthwatering, tasty with an Asian twist and nice kick.  All the flavors worked incredibly well together.
The burger of the month is a winner in my book.
Overall I was very impressed with the Seafood Lagniappe menu items and the new Burger of the month. The Seafood Lagniappe menu is available through the Lent Season.
The Ahi Tuna Burger is available through March 31st. Get it while you can.
For a complete menu and more information, visit WalkOnsEnterprises.com.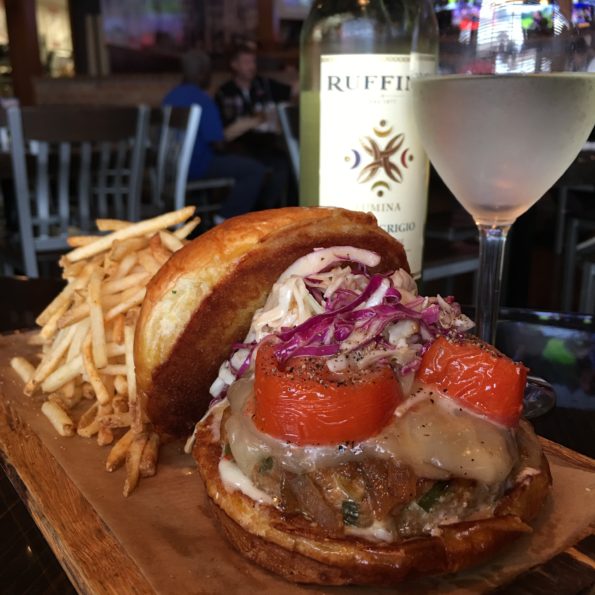 [bloglovin_button]
Please follow and like us: