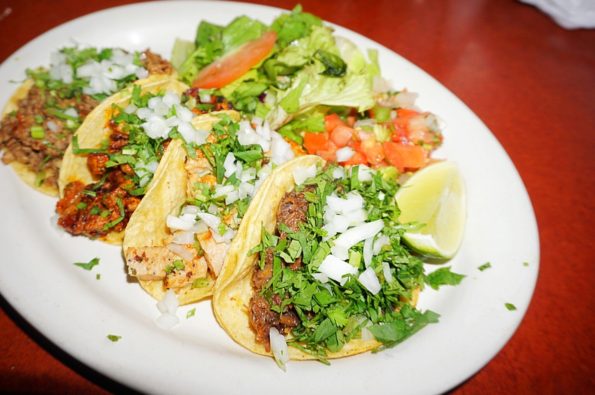 This Summer we have spent a lot of time on the road.  Living in hotels for extended periods of time as we transition from Louisiana to Texas.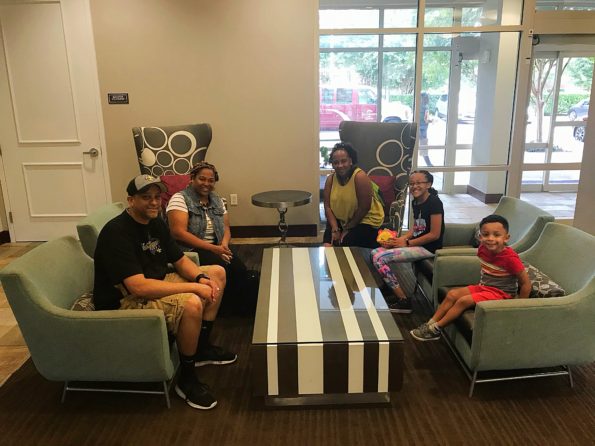 During one of our stays, we were in an area that had restaurants in walking distance which we love!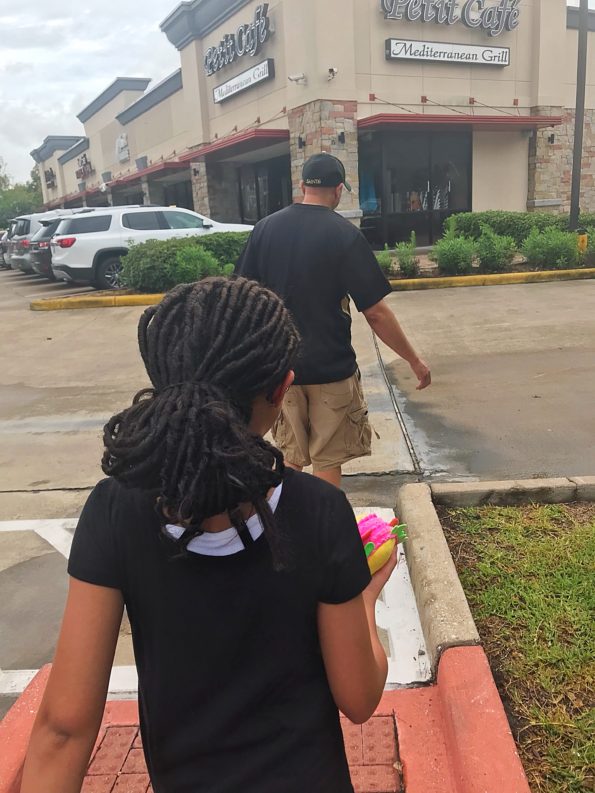 Poblano's Mexican Grill is a family owned Mexican restaurant.  We arrived at the restaurant after a short walk.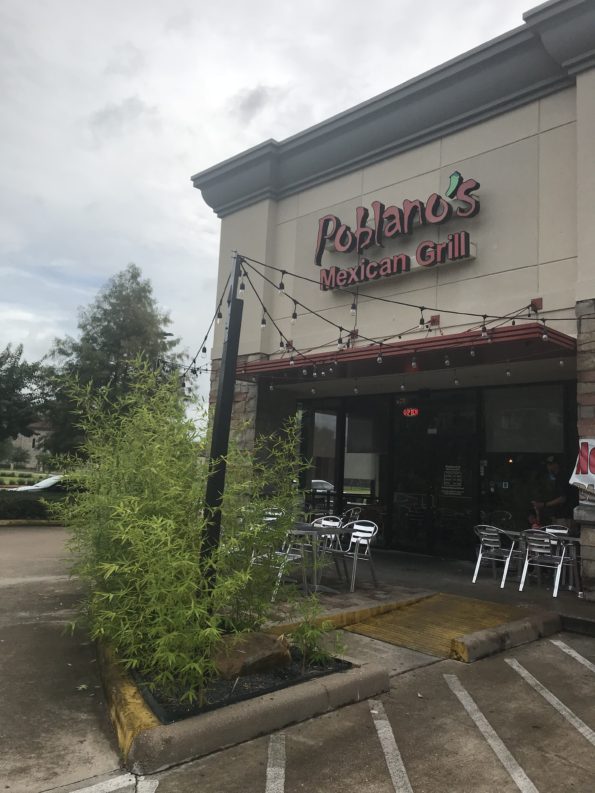 The waitress welcomed us and told us to sit wherever we would like.  Our family chose a table and we were ready to eat.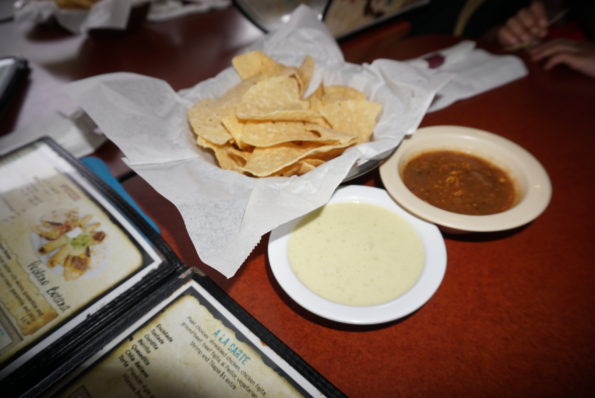 She took our drink orders and immediately returned with some house salsa and a green dip with chips.
The green dip was spicy and very tasty.  If they were serving this bottled, I would have purchased some to take home. It was that good.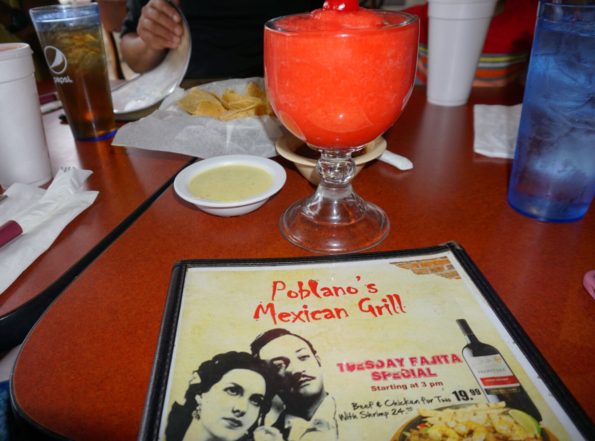 I ordered a Virgin Strawberry Daiquiri to drink.  This drink was massive but oh so good! Perfect for the hot summer heat.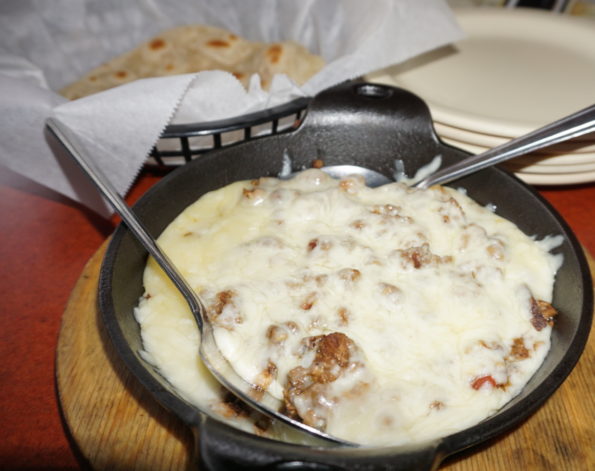 For our appetizer, we started with the Queso Flameado with Chorizo.  A cheesy queso served pipping hot with warm tortillas.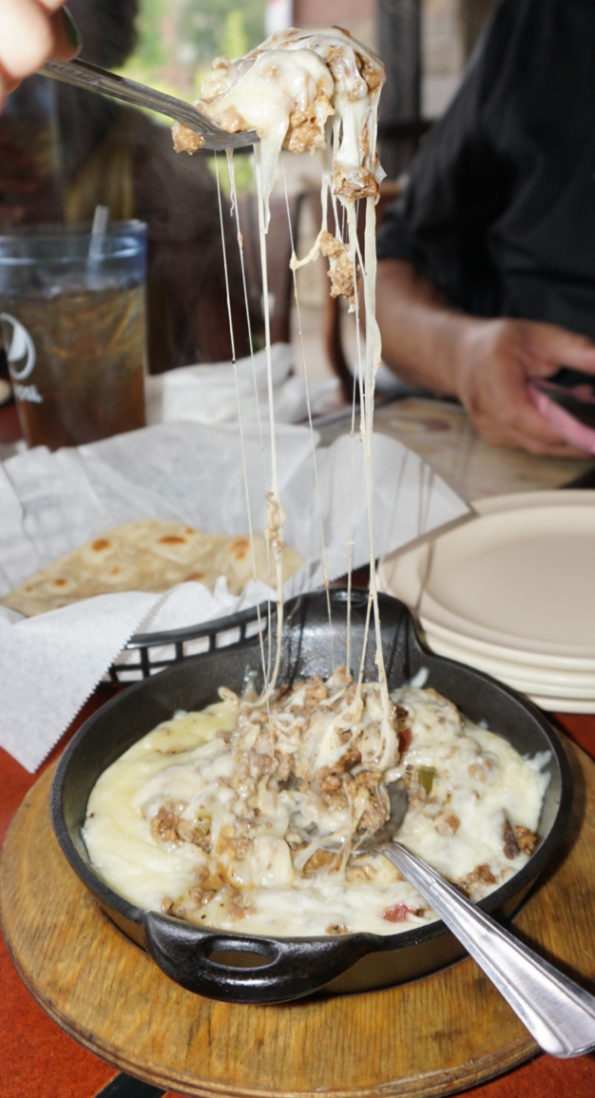 The queso passed baby girl's cheese pull test with flying colors.  Really yummy.
The Queso was a little thicker than we are use to but it was a good choice for an appetizer.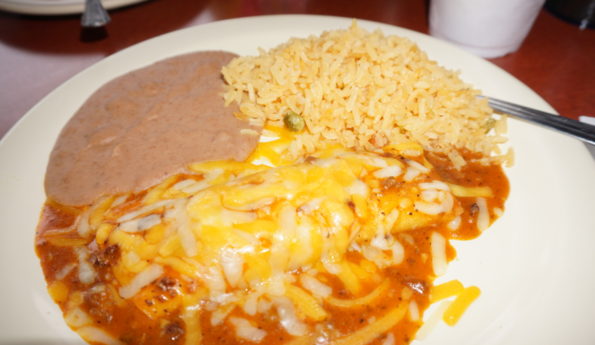 Baby girl ordered the Cheese Enchilada served with rice and beans.  A large portion size and the cheese enchilada was flavorful. Topped with cheese and enchilada sauce.  A good option for kids.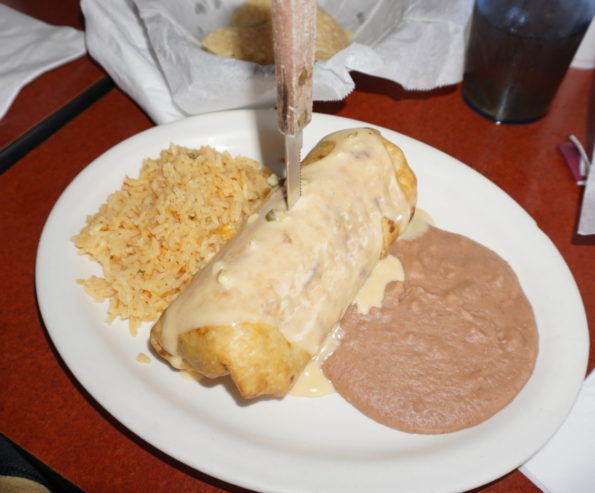 My husband ordered the Al Pastor Chimichanga. A deep fried burrito stuffed with cheese, Al Pastor (shredded pork), topped with chile con queso. Served with rice and beans.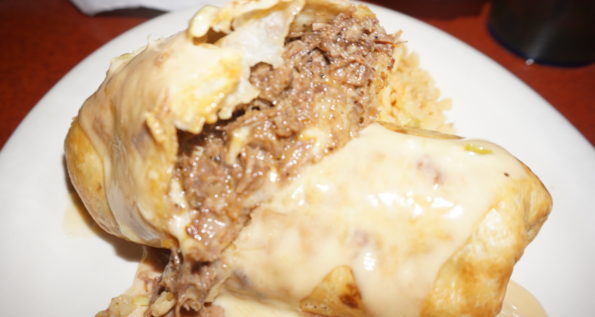 The Chimichanga was huge!  Served with rice and beans.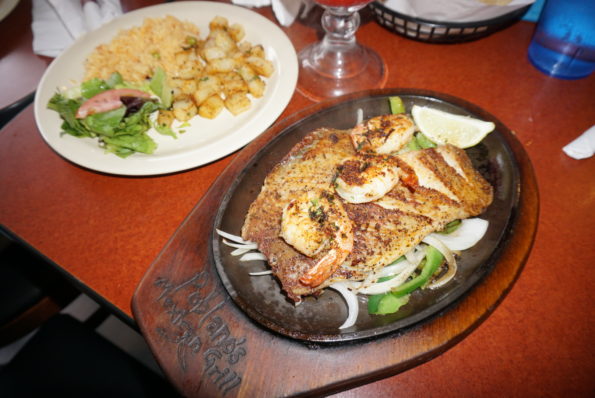 I ordered the Grilled Tilapia and Shrimp.  I love that the dish was served in a skillet. Served pipping hot.
The dish consisted of Grilled Tilapia and Shrimp served on a bed of onions and bell peppers with a butter sauce, rice, seasoned potatoes and a salad.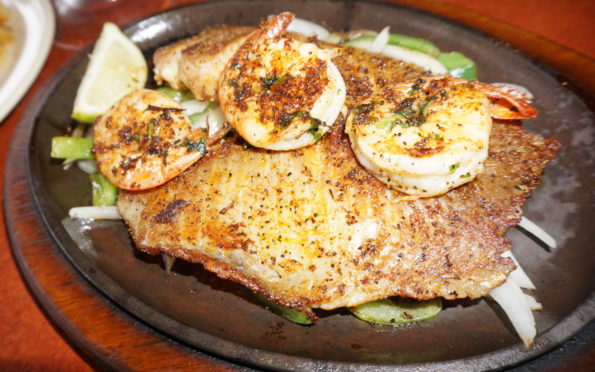 This dish was delicious.  Well seasoned and prepared perfectly. The fish and shrimp was more than enough for me, but the dish also had potatoes, rice and salad.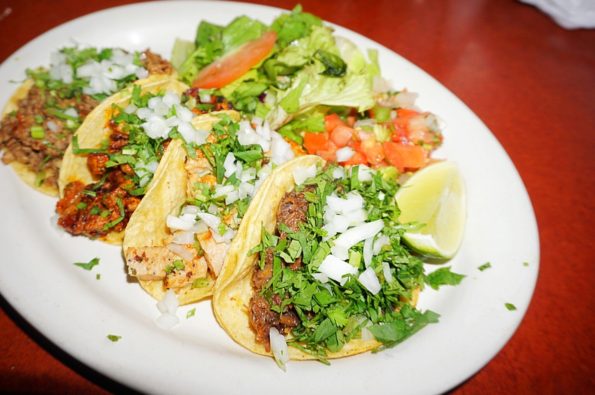 My mom traveled with us during this trip and she had the Mini Amigos.  She chose 4 different tacos which allowed her to try a few different taco options. The The Al Pastor (Shredded Chicken), Barbacoa (Ground beef), Chicken Fajita and Beef Fajita.  Topped with onions and cilantro. Served with lettuce, tomatoes and Pico de Gallo.
The street tacos were really good.  My only suggestion would be a sauce for the Tacos to spice it up a little.  We had salsa and a spicy house green sauce that came to the table with chips that we used on top and it was perfect.
Other than that, the Tacos were superb. Nicely presented.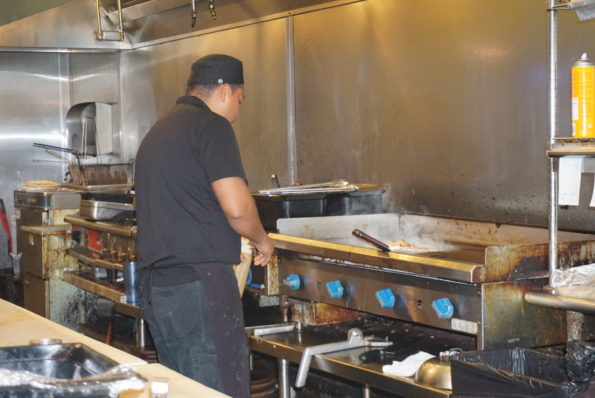 Poblano's serves large portions of food.  If you leave hungry it's because you wanted to.
The service was amazing.  The lady who waited on us was knowledgeable, helpful, patient and attentive.
In addition to lunch and dinner, Poblano's also serves breakfast.
Poblano Mexican Grill is located at 1250 Eldridge Pkwy, Houston, TX 77077. The Hours of Operation are Monday – Thursday 7:00 a.m. – 10:00 p.m., Friday – Saturday 7:00 a.m. – 12:00 a.m. & Sunday 7:00 a.m. – 9:00 p.m.
Go and check them out and be sure to tell them that Da' Stylish Foodie sent you.