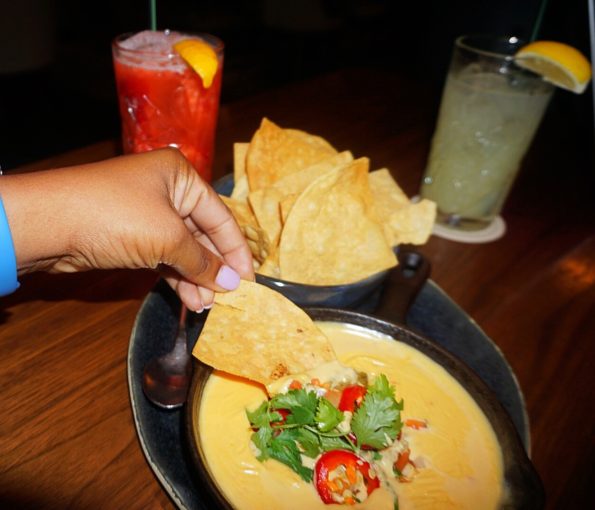 Lately, I've had the travel bug.  We have been busy non-stop over the last six months.  One of my ways to relax is hitting the road and taking a trip to somewhere.  Today, I am recapping our overnight getaway to Houston before we officially moved here.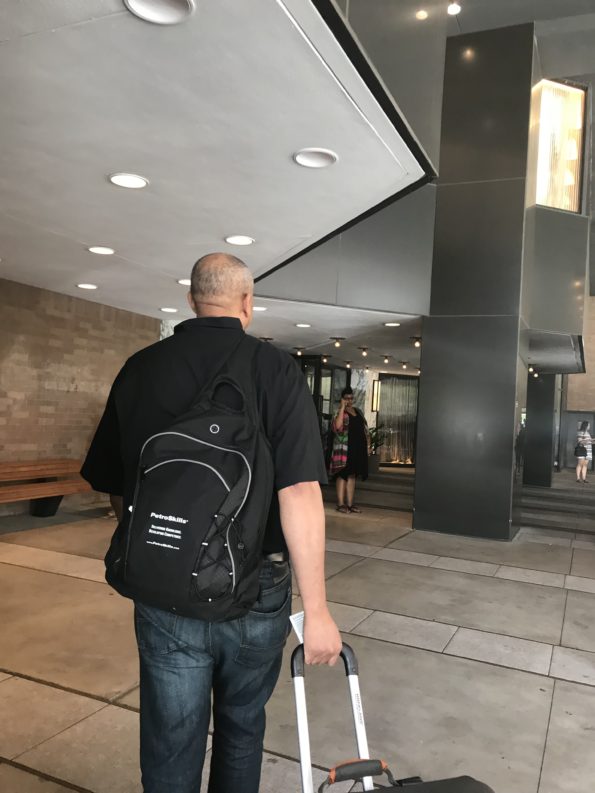 My husband and I hit the road and enjoyed a night at the Four Seasons.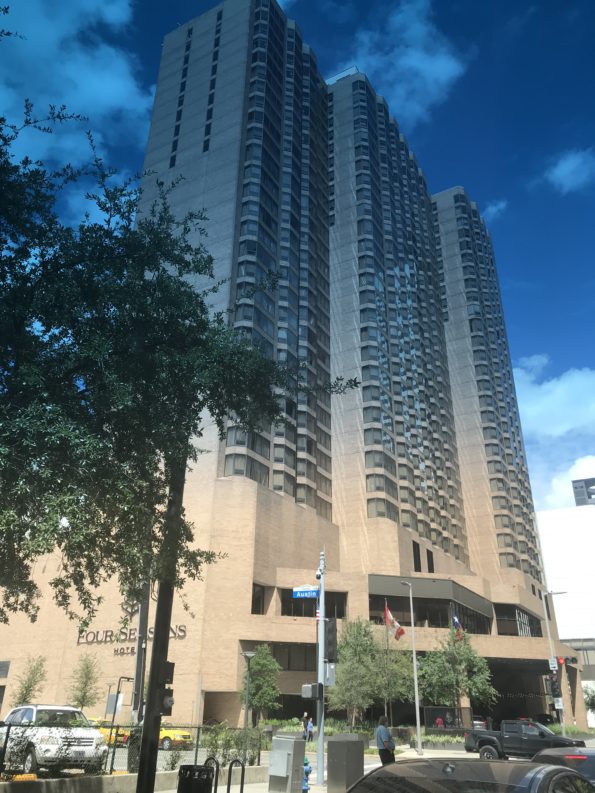 The Four Seasons is an upscale hotel that is known for the best of the best when it comes to comfort, service and food.
We arrived at the hotel and there was bumper to bumper traffic for Valet parking.  There was an AKA conference in the city.  But the Valet parking didn't take long at all.  They were quick, unloading our car, giving us our tag, checking us in.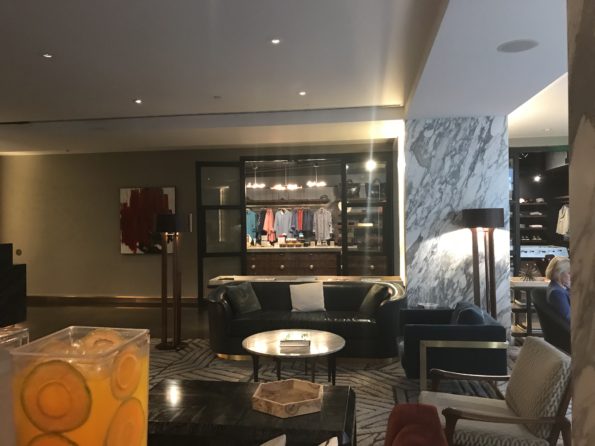 Unfortunately when we arrived our room wasn't ready.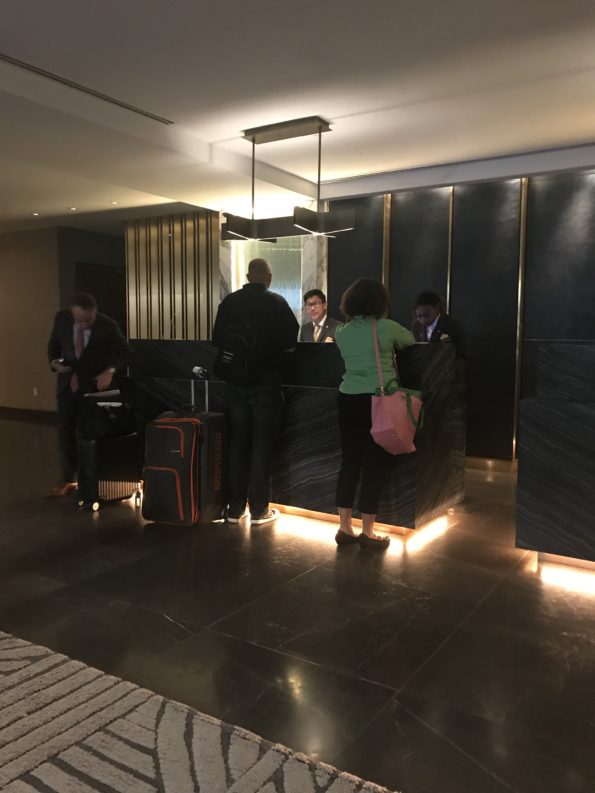 The concierge held our bags and would have our bags delivered when our room was ready.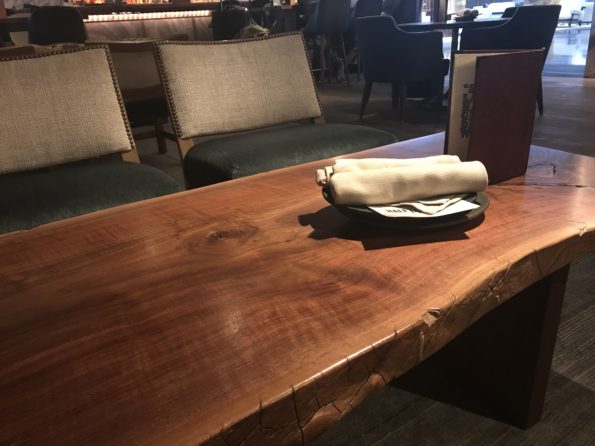 While we waited, my husband and I decided to grab lunch at Bayou & Bottle.  Bayou and Bottle is a very chic restaurant.  The restaurant was very welcoming.  Offering a variety of seating options.
There was a bar area, booth style seating, tables and sofa seating.  I absolutely loved the feel and look of the restaurant.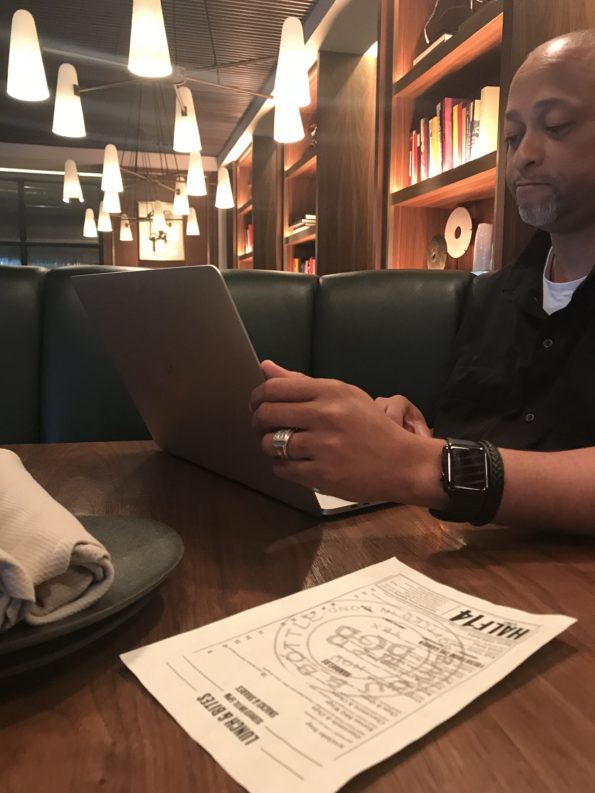 We were seated in a booth area nestled in the back area of the restaurant.
The waitress delivered a menu to our table.  I ordered a fruity mocktail with strawberries, lemon and a special mixture created by the bartender.  Pretty good.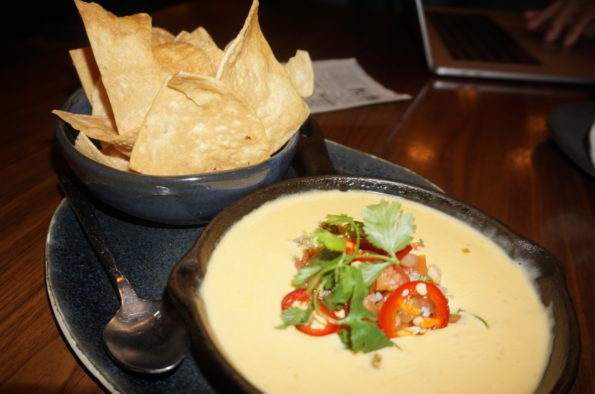 We decided to try the Chips and Queso with housemade chorizo verde, hand-fried corn chips, jalapeños  and  pico de gallo.  The chips and queso were superb.
I loved the hand fried chips. Crunchy and fried perfectly paired with a yummy queso. Spicy, cheesy and smooth queso. A very good choice.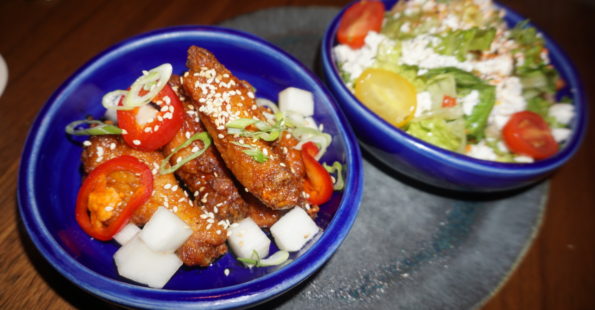 For my meal I ordered the Half & Half 14,  which included a 1/2 order of Korean BBQ wings with a Greek Salad.  The Korean wings were delicious.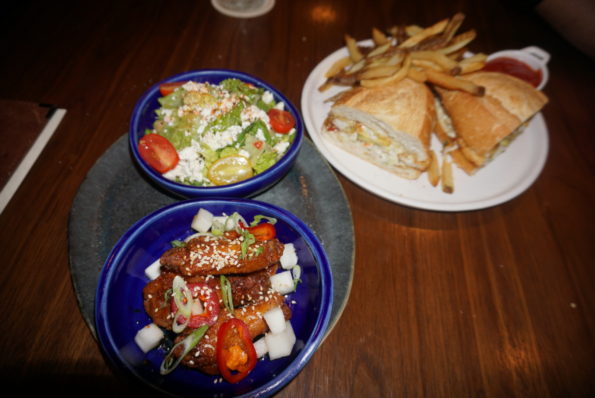 Fried chicken wings were tossed in a Korean bbq sauce and garnished with radishes, sesame seeds and green onions.  Some of the best wings I've eaten in a long time.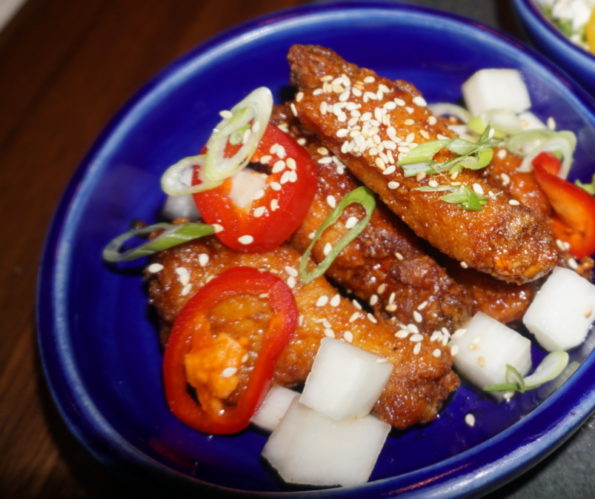 The greek salad included crispy romaine lettuce, feta cheese, spicy giardiniera (italian style relish), vine tomatoes, cucumbers and preserved lemon dressing.  The salad was light and the ingredients married well together.  The salad needed a little salt and pepper but overall it was a good salad.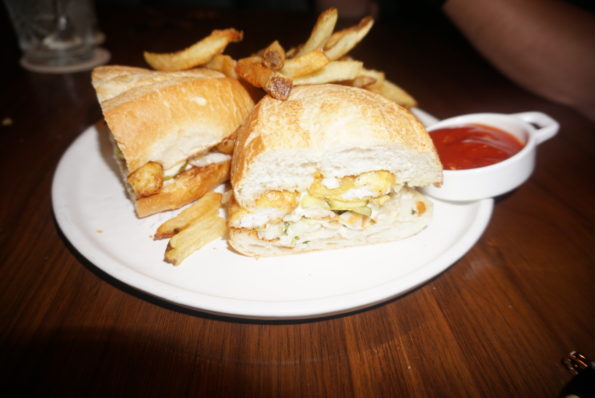 My husband decided on the Crispy Fish sandwich with fries.  Fried Cod on a baked roll dressed with tartar sauce and cabbage.  The sandwich was really good.  The fish was fried perfectly and the bread was soft all with the tartar sauce and cabbage.  Delicious. The fries needed a little help, cold not fresh fries.  Another option with the sandwich would be my suggestion.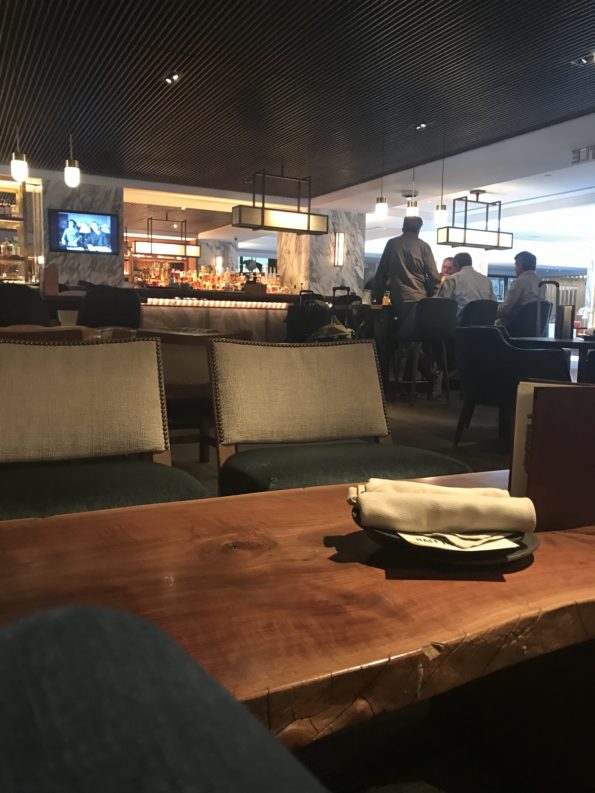 Overall our dining experience at Bayou and Bottle was nice.  The service was good.  The food was delicious.  I loved the restaurant look and decor.  It was welcoming and the atmosphere felt like home.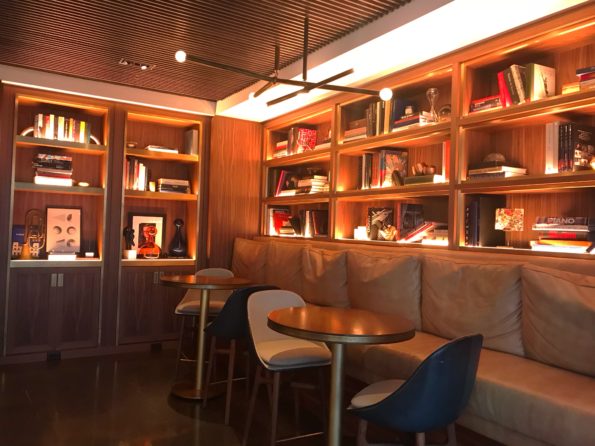 In addition to this restaurant, Four Seasons also had two other restaurants, Quattro and Vinoteca.  Quattro which was an Italian Restaurant.  Vinoteca is a restaurant that offers spirits and small plates.  Perfect place to start your night out on the town.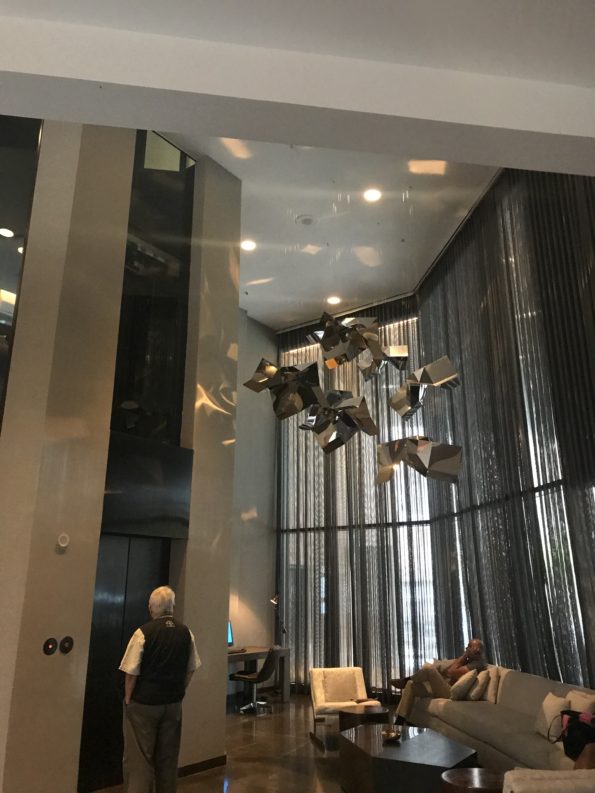 After lunch we headed to the lobby area of the Hotel.  The lobby area was stunning.  My husband had a phone conference meeting, so we sat in a quiet area while we waited for our room.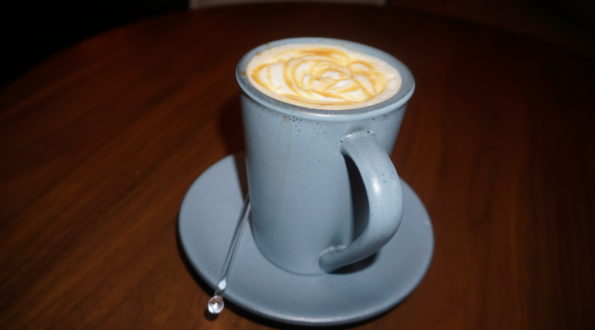 I decided to grab a cup of coffee and get some work done myself.  I ordered a caramel macchiato, this cup of coffee was delicious.  The coffee mug was blue which I loved. The coffee was perfectly prepared and presented.  Really yummy.
After about an additional 15 minute wait our room was finally ready.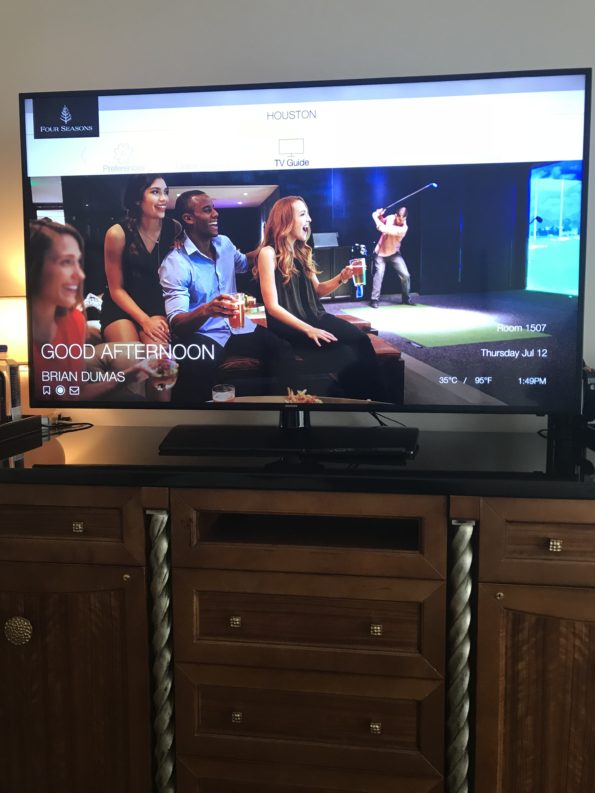 The bellman took us to our room, helped us get acquainted with the room and showed us the online system which is available on the TV.
He made recommendations of things to do.  Told us about the snack &  bar area in the room.  He was very helpful and detailed.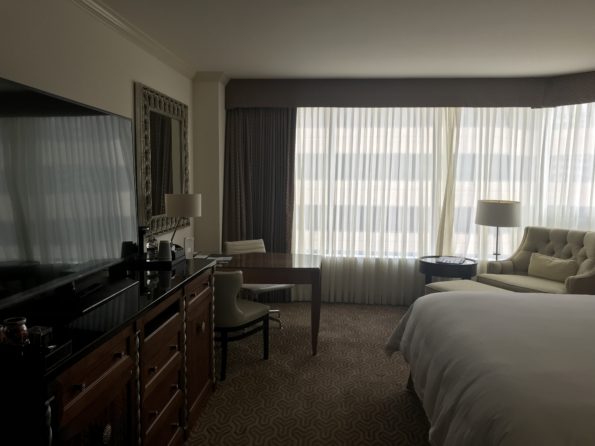 Once we were checked in, my husband had a business meeting so he had to head out to his meeting.  I decided to chill in the room for a bit.
We were only there for a night so I wanted to explore a bit.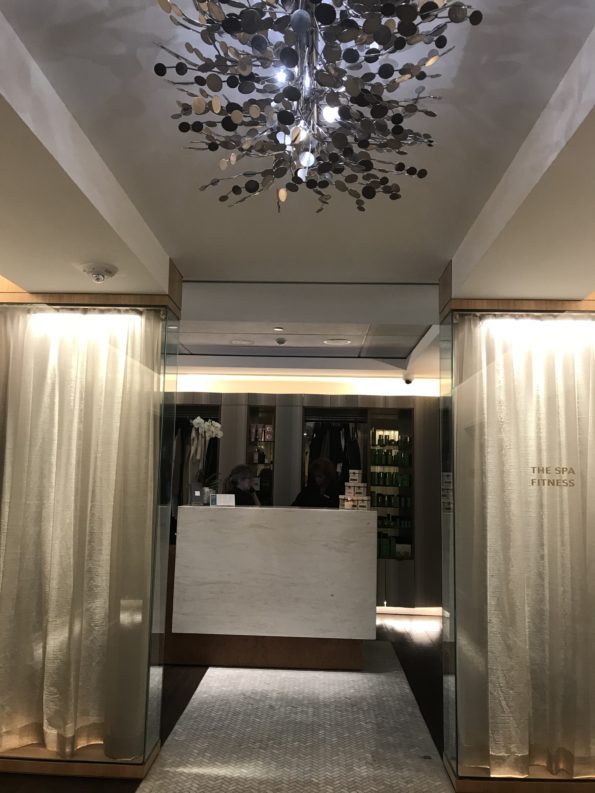 I scheduled myself a quick color change on my hands and feet.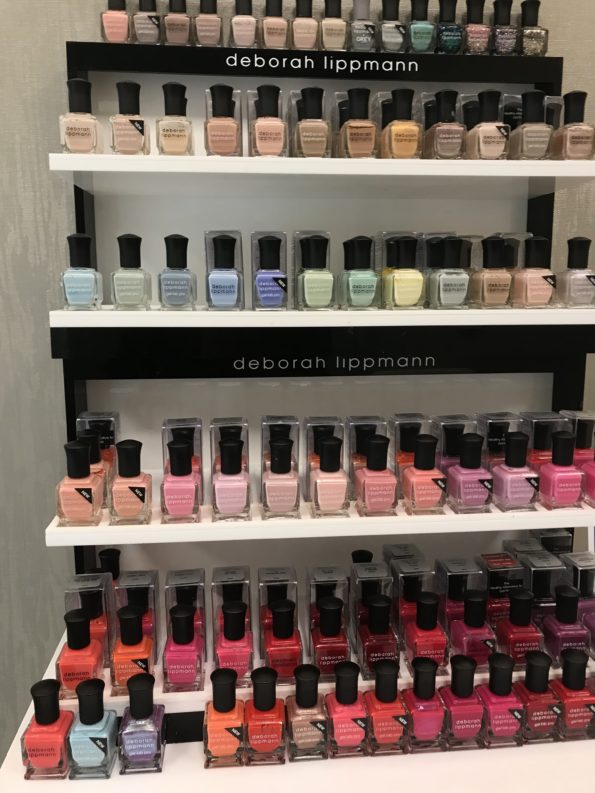 The spa was very accommodating and they were able to squeeze me in.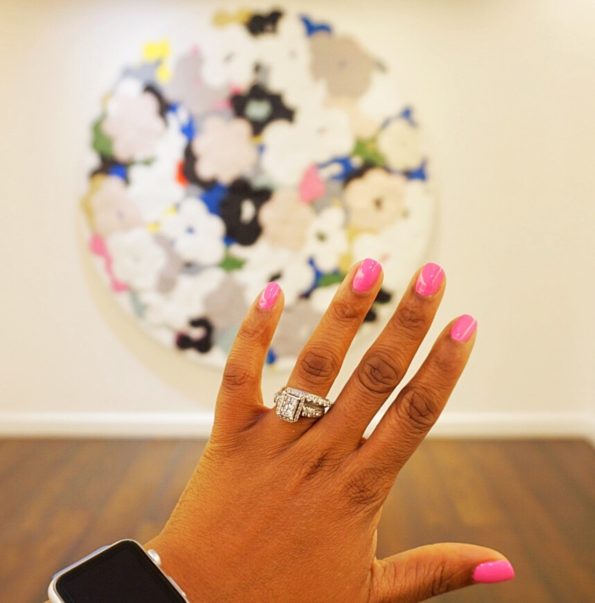 The manicurist was so nice.  She told me all about the must do things in Houston. Offering me lots of advice for when we would officially move.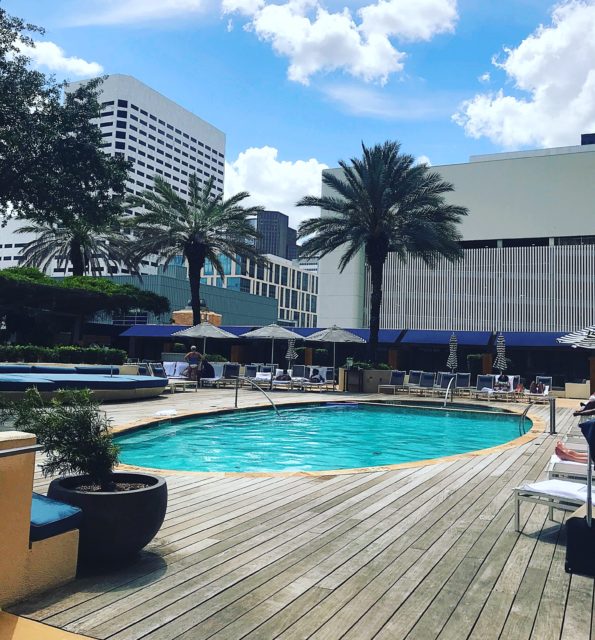 After leaving the spa, I headed to the pool area.  I have to admit for such a beautiful hotel, the pool area was a let down.
I was expecting a more stunning pool area.  But it was just ok.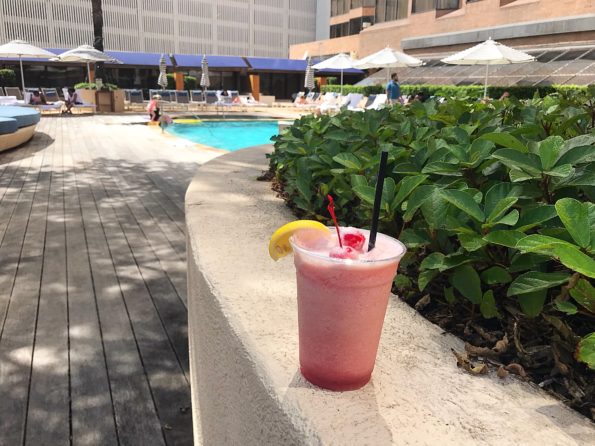 I wasn't hungry so I grabbed a drink to enjoy while I sat by the pool.  I ordered a Strawberry Smoothie.  It was pretty good.
It was an overcast day so it wasn't super hot.  Which was a good thing.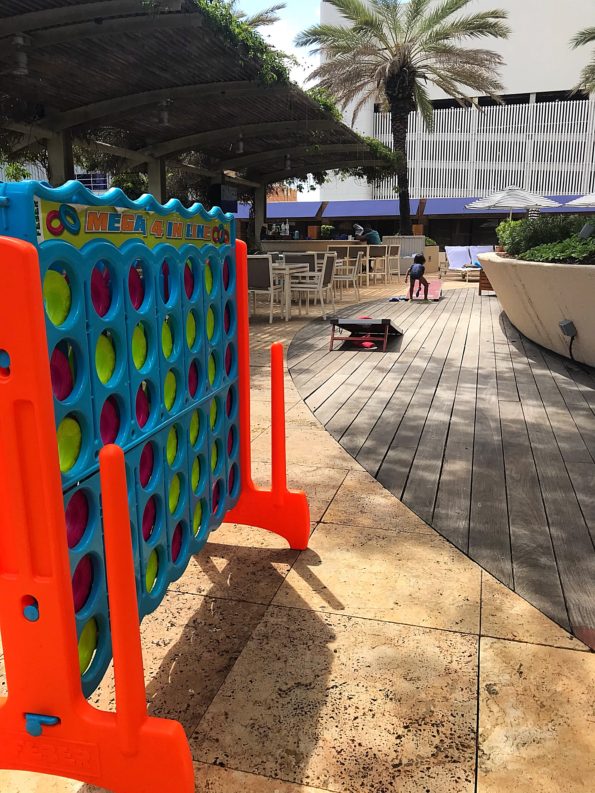 The pool had kid-friendly games for the kiddos to play. A smart idea.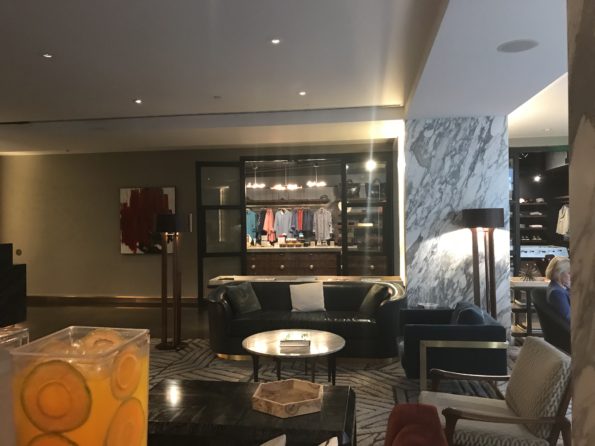 The hotel had a nice vibe.  I headed back to my room to start getting ready for the company dinner that night for my husband's job.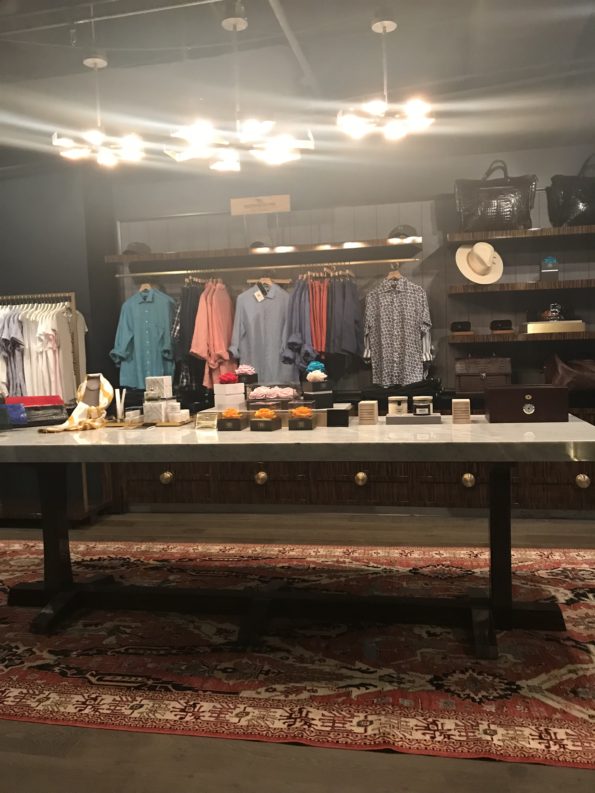 Before heading back up, I went checked out the store that's available in the lobby area.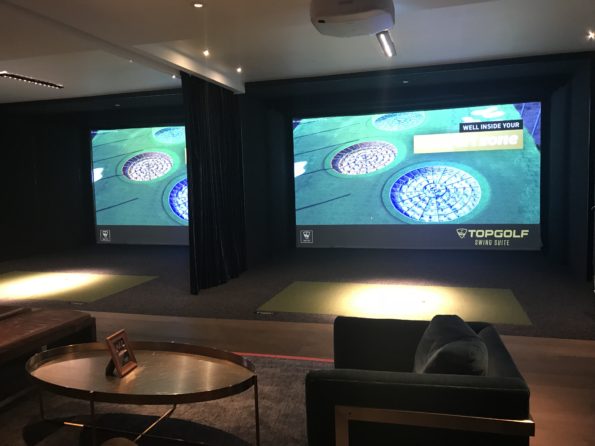 One of the cool things that the hotel offers is a TOPGOLF Simulator.  Four Seasons was the first to put TOPGOLF Simulators in their hotel.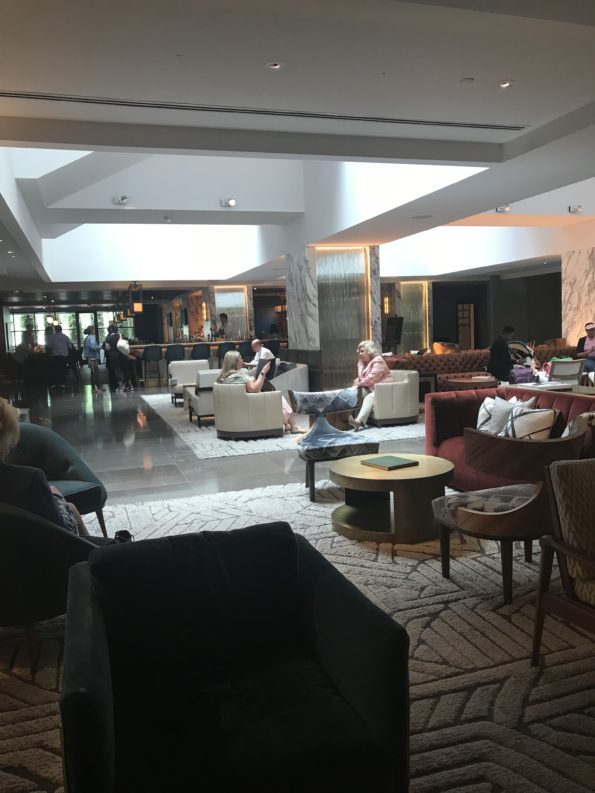 Overall the hotel was amazing.  I love that this hotel offers everything you need.  From Restaurants, Shopping, TOPGOLF Simulators, Coffee Bar, a Spa and Pool plus so much more.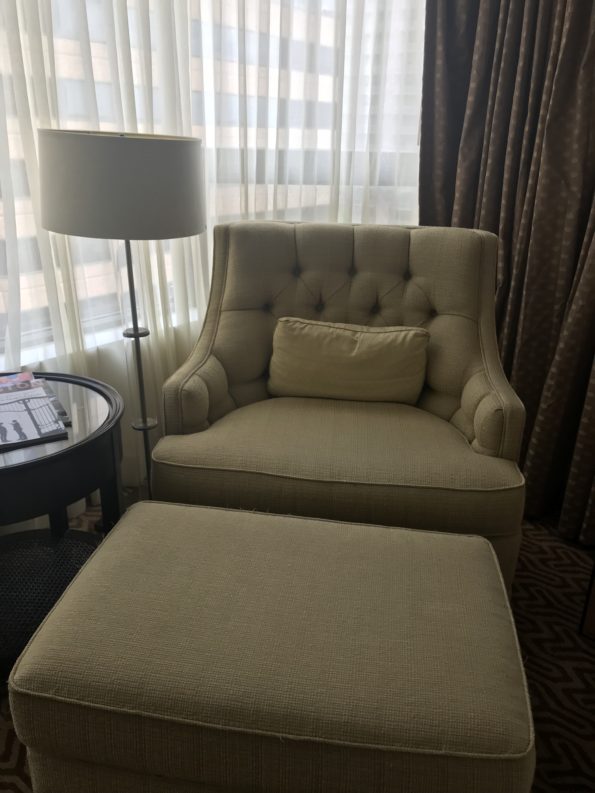 Our stay was fantastic.  No problems or issues.  The staff was incredible.  We loved the hotel room, the room was comfortable.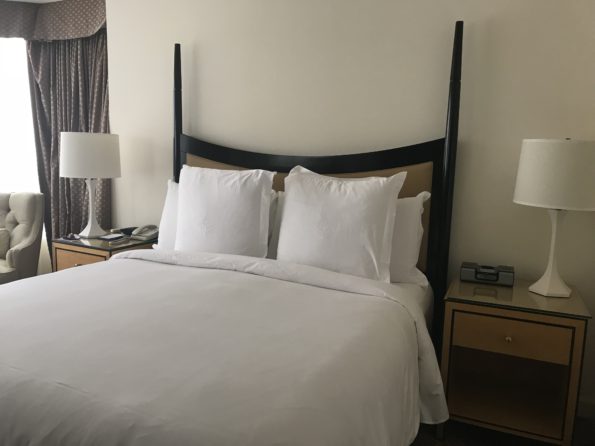 We had a great night sleep.  I loved the digital snacks and bar, the fancy smart TV, a seating area and of course the most important thing, a cushy bed and pillows.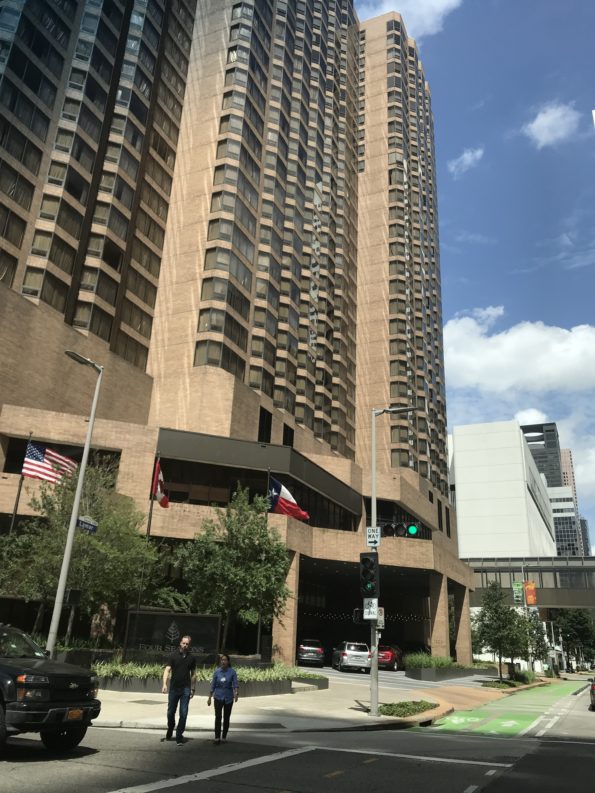 I highly recommend the Four Seasons Houston.  The Four Seasons Houston is located at 1300 Lamar St, Houston, TX 77010.