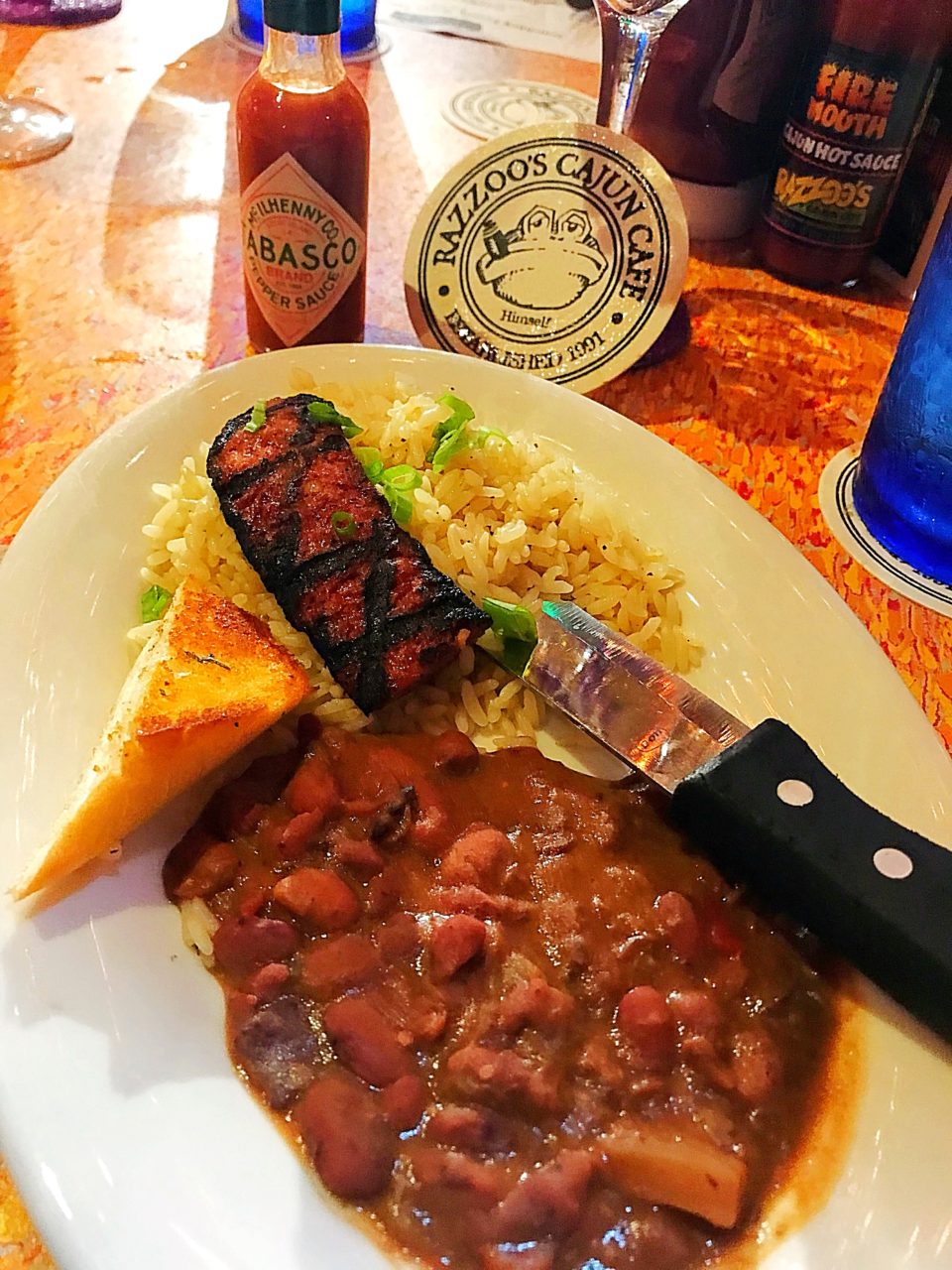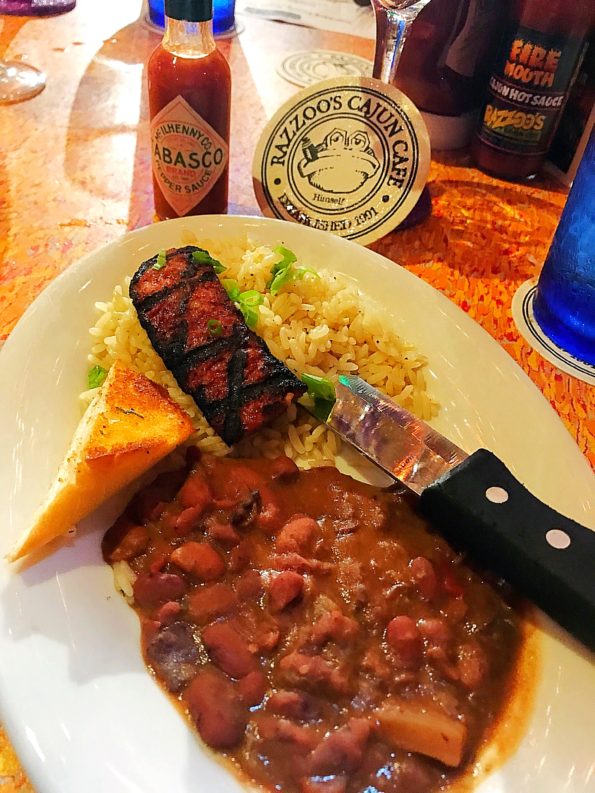 A few weeks I had the honor of attending an event at Razzoo's Cajun Cafe.  We recently moved to the Houston area as many of my readers know.  One of the local bloggers here Taste & See Life has been amazing.  She has been helpful and offered guidance to me in reference to the food blogger scene here in Texas.
She contacted me about attending an event for her.  I was honored and excited when I received the invitation.  I was even more excited when I found out that the event was at Razzoo's Cajun Cafe.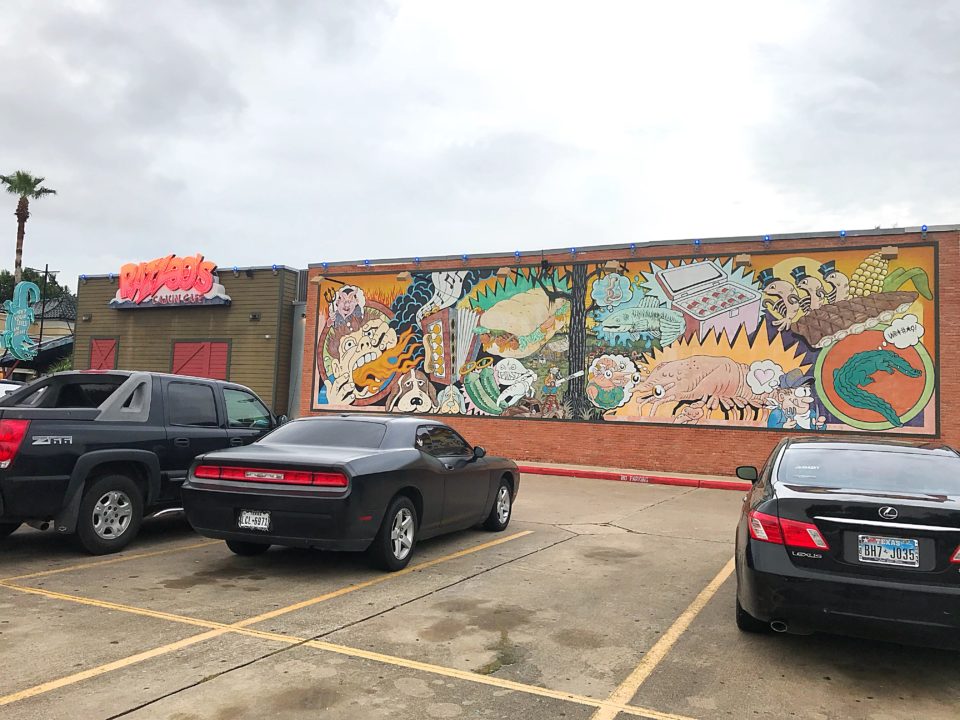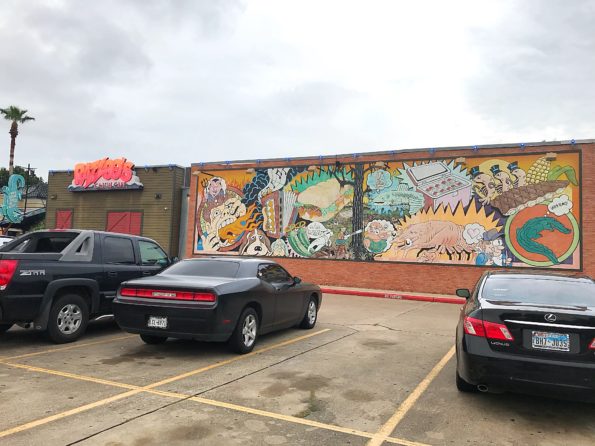 I am no stranger to Razzoo's Cajun Cafe.  My family and I dined at one of their locations a few years ago in Arlington, TX.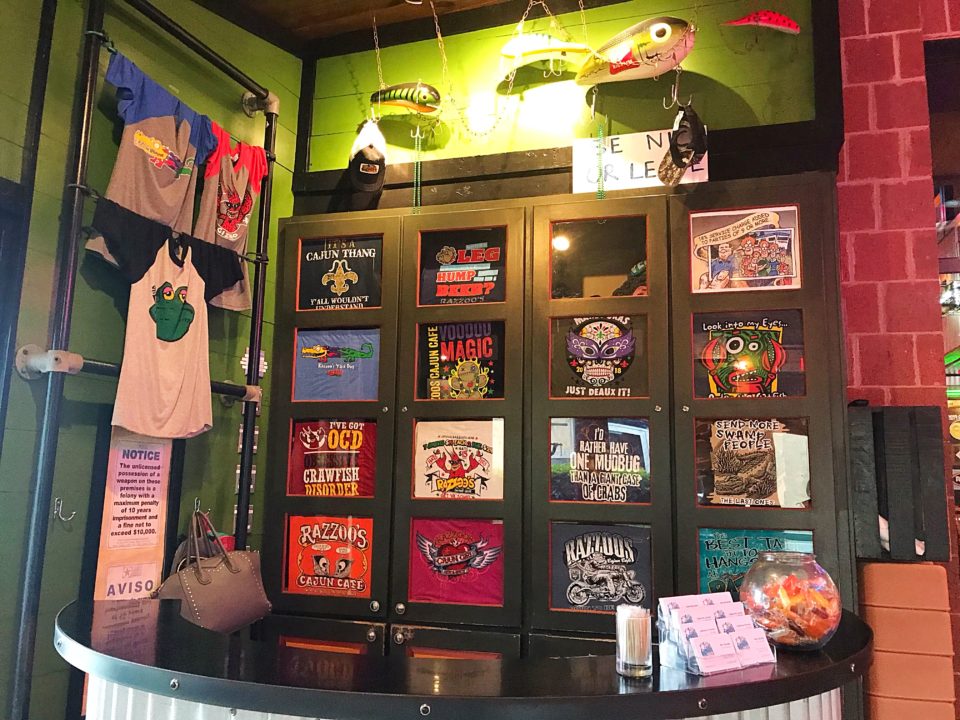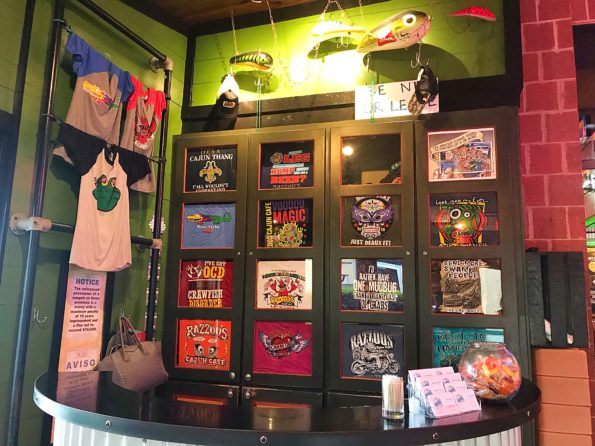 For those who may not know, Razzoo's Cajun Cafe offers dishes with New Orleans flavor in a festive setting.  When you walk into any Razzoo's you feel like you are in New Orleans.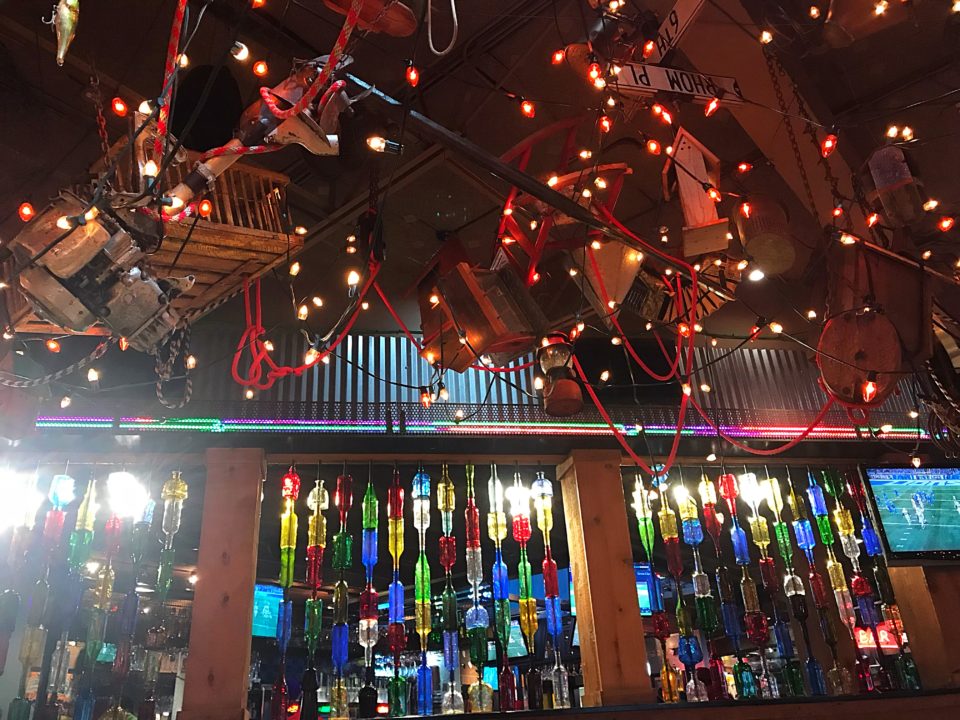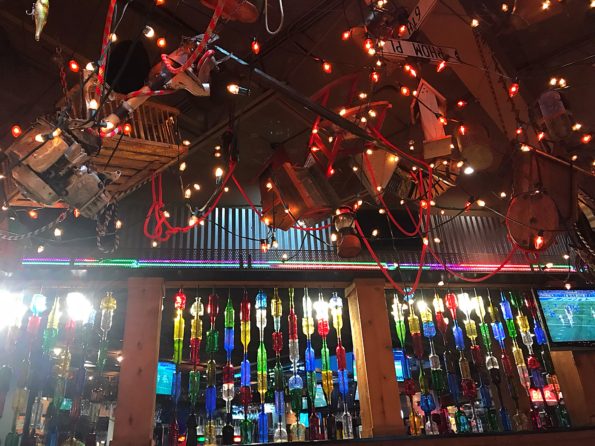 This was such a treat for me as I often miss Louisiana and the delicious cooking.  The food scene here in Houston is wonderful offering many different cultures and types of food.  Though I love all the creative food and cultures represented, I still miss my Louisiana food.
There is just something about the Louisiana culture and the food dishes that are served.  From crawfish étouffée, gumbo, fried seafood, and so much more that makes the Louisiana culture amazing.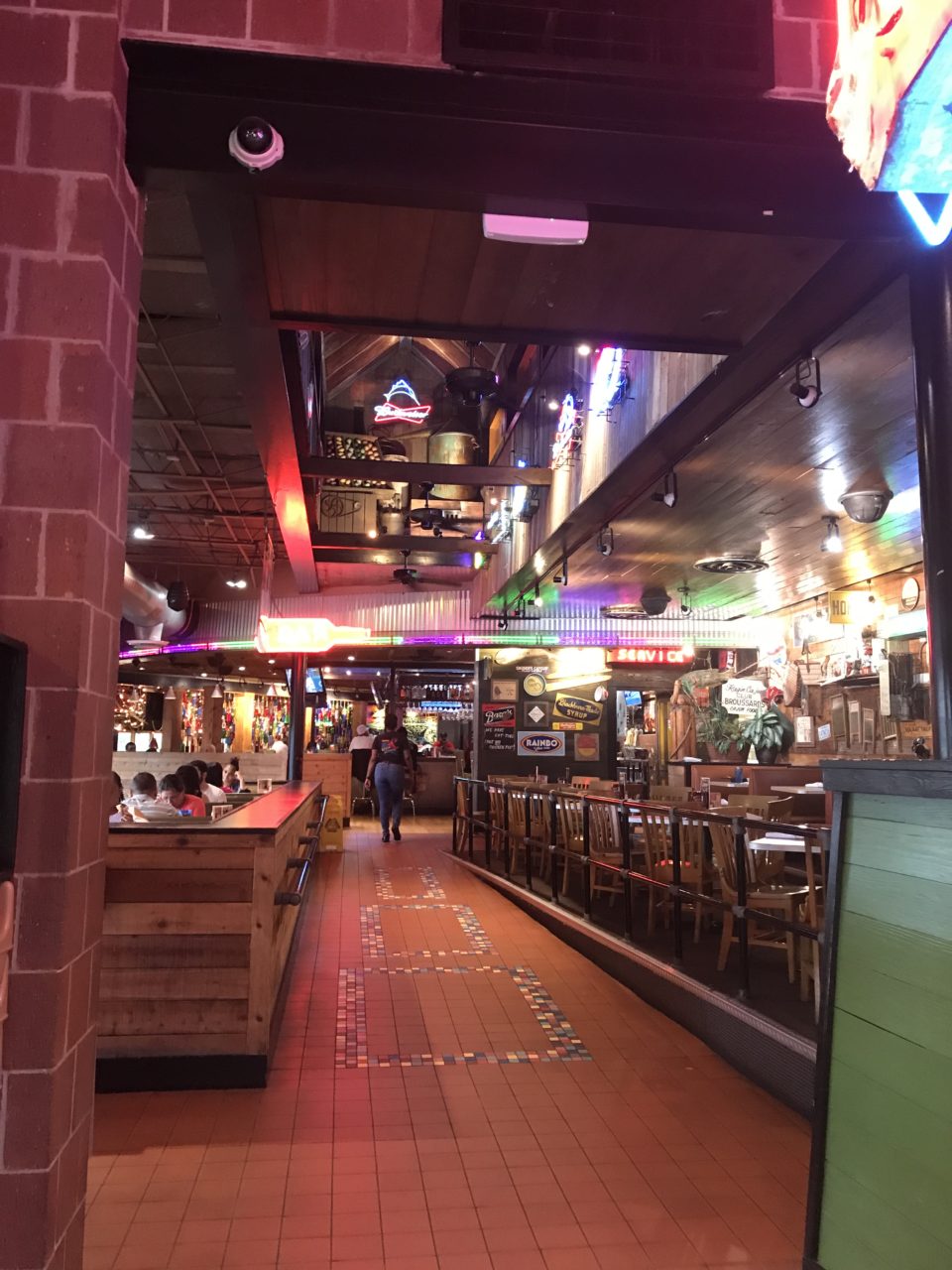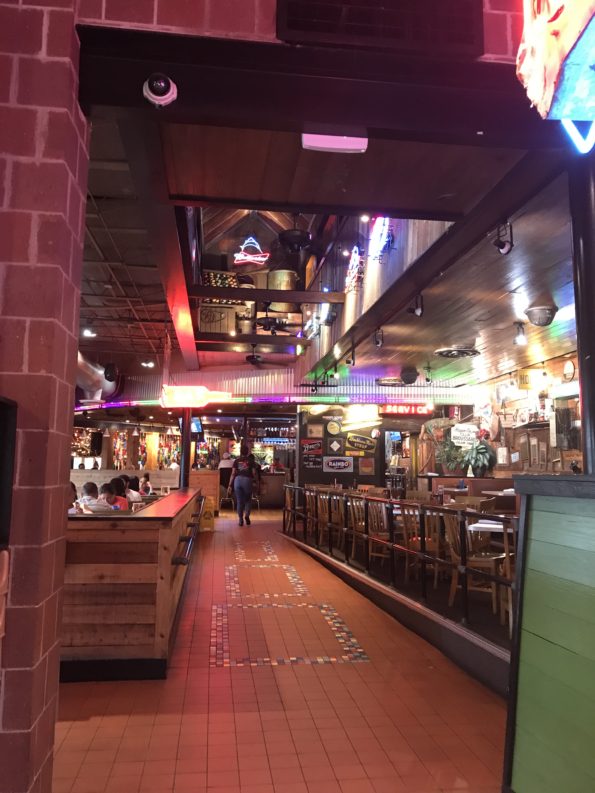 All this talk about Louisiana food has me hungry.  But enough about this let's talk about the event.
Razzoo's has launched a great new wine list that will feature some of the country's favorite vineyards.  Their new Winey Wednesday's promotion offers half price wines by the glass, making Razzoo's one of Houston's best bargains for sipping and savoring.  They're bringing in great wine experts to help you unravel the mystery of pairing Cajun cuisine with wines of the world.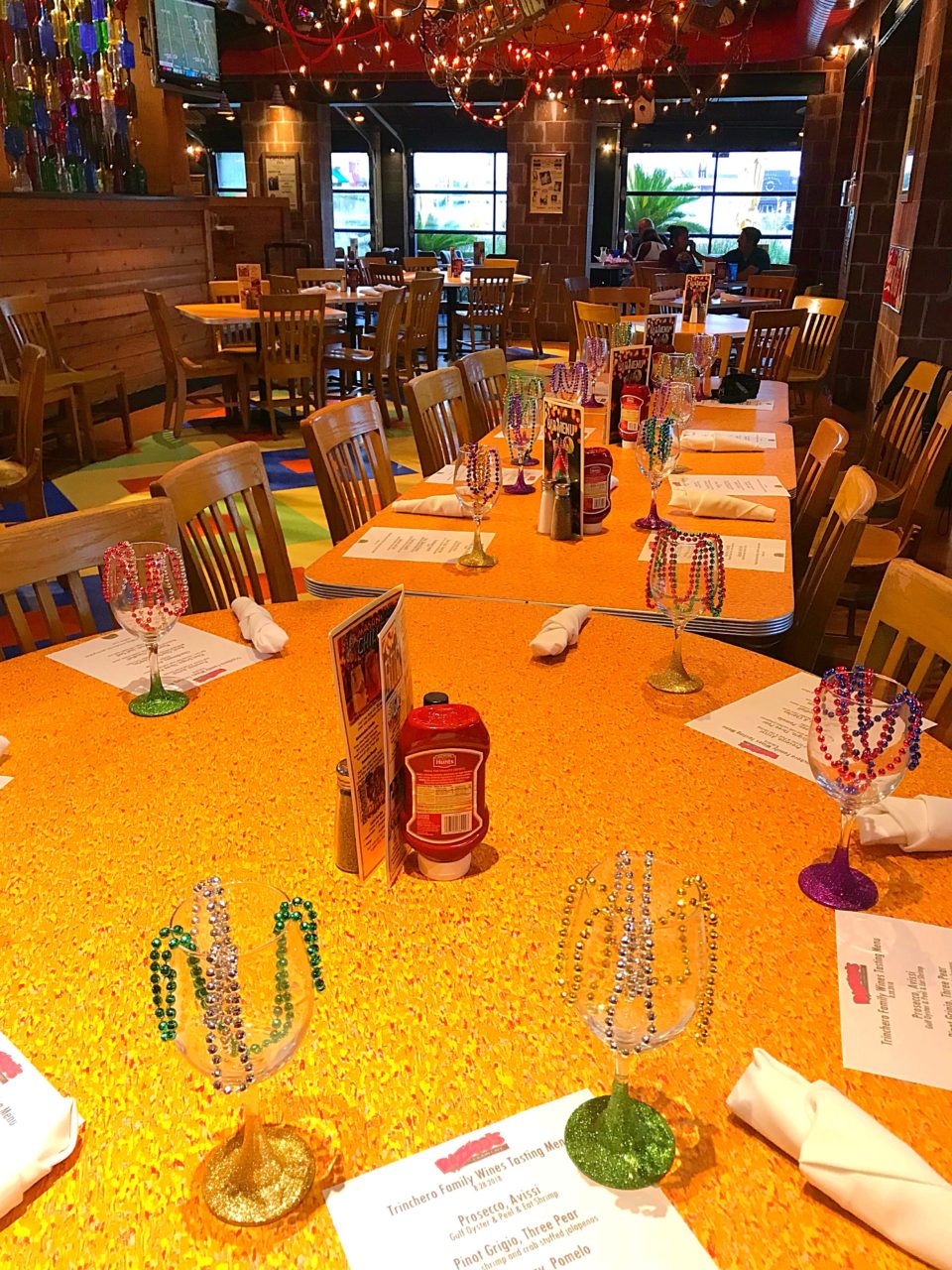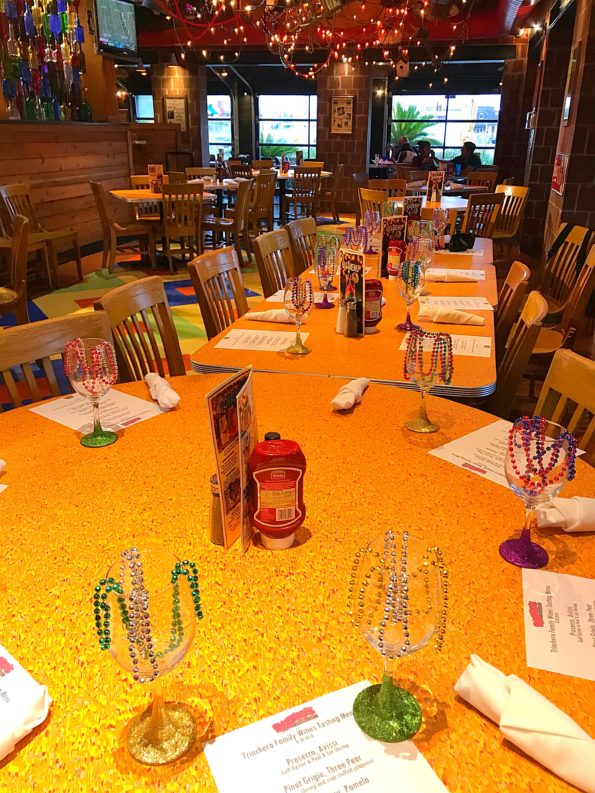 When we arrived at the restaurant there was a table set up for the bloggers/influencers.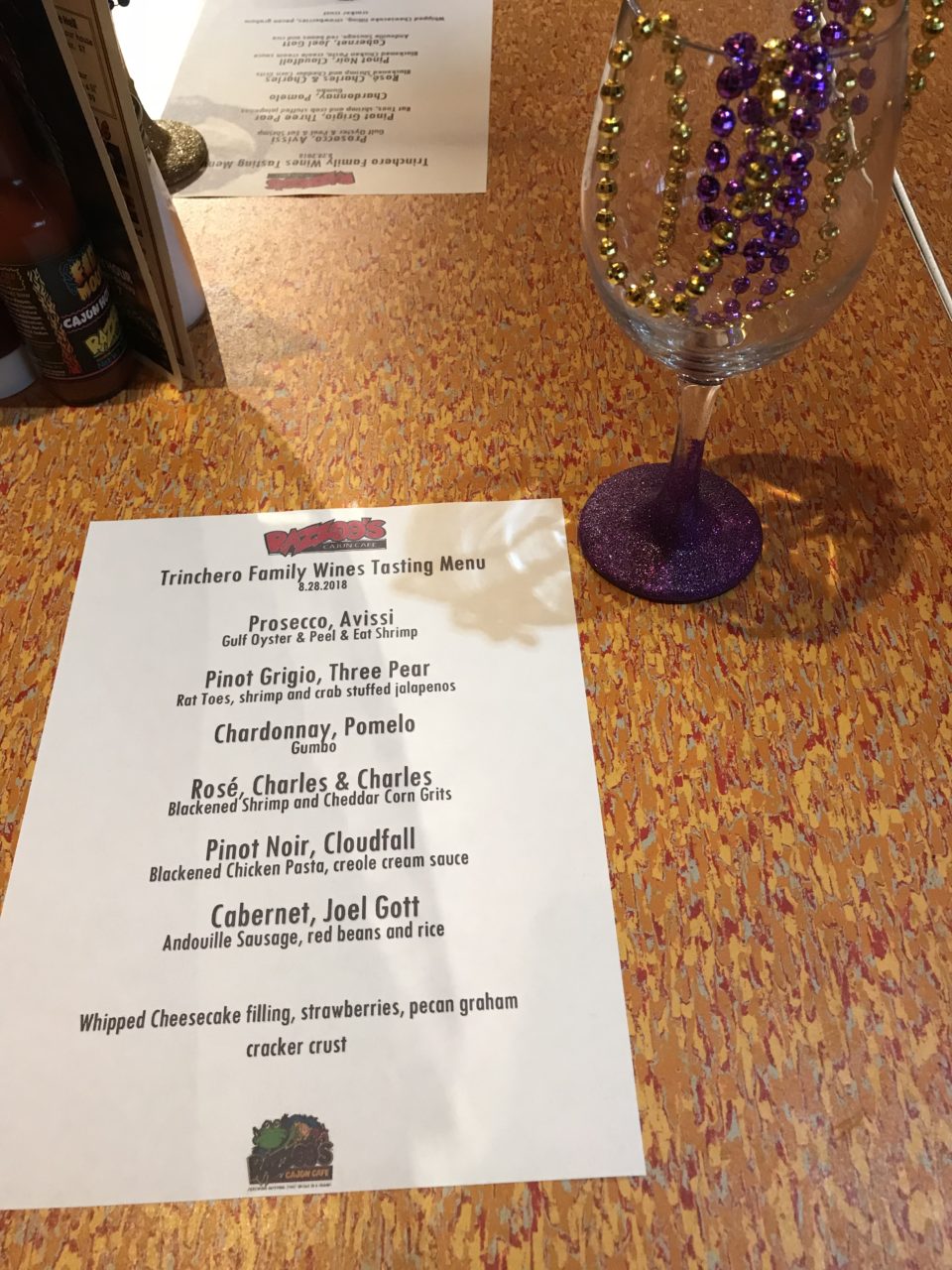 After choosing a seat, I checked out the setup and had an opportunity to speak with the wine expert.  I don't drink, but I was still interested in the wine and what each would be paired with.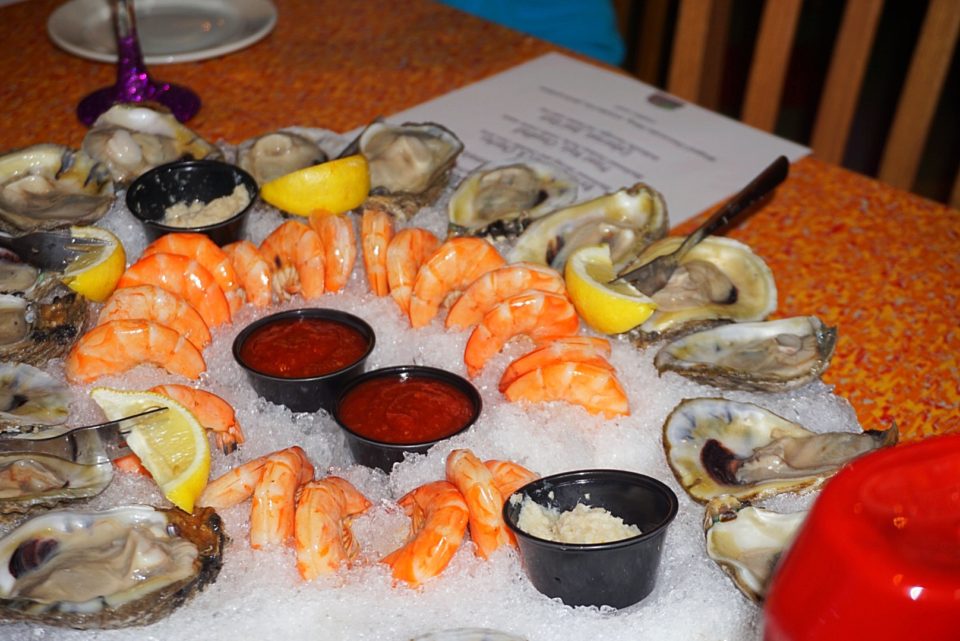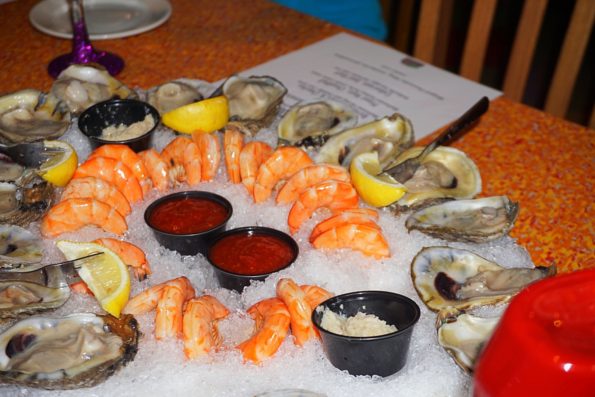 We started with the Gulf Oysters & Peel and Eat Shrimp which was paired with Proscecco Avissi.  Proscecco Avissi is a sparkling white wine that originated from Veneto, Italy.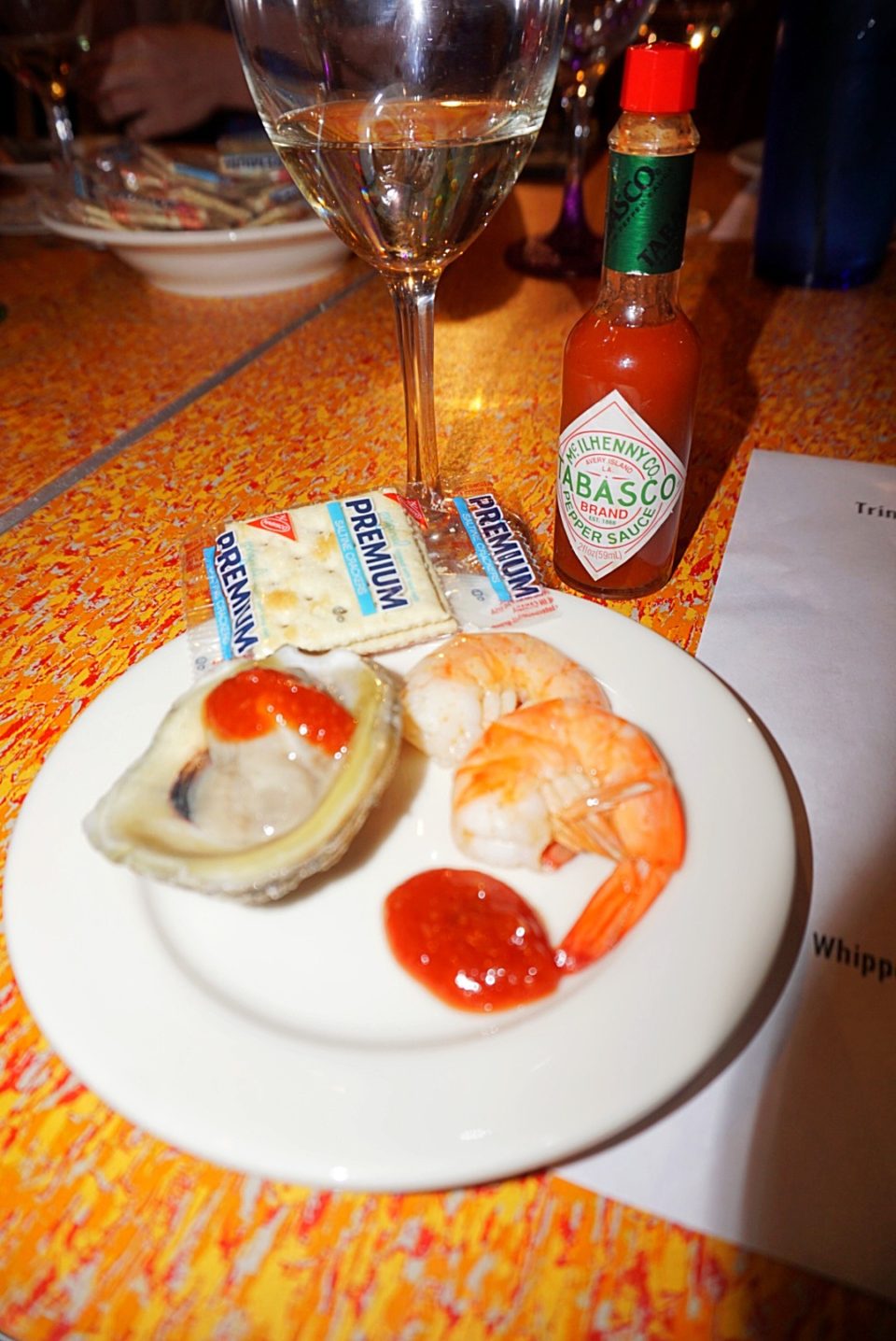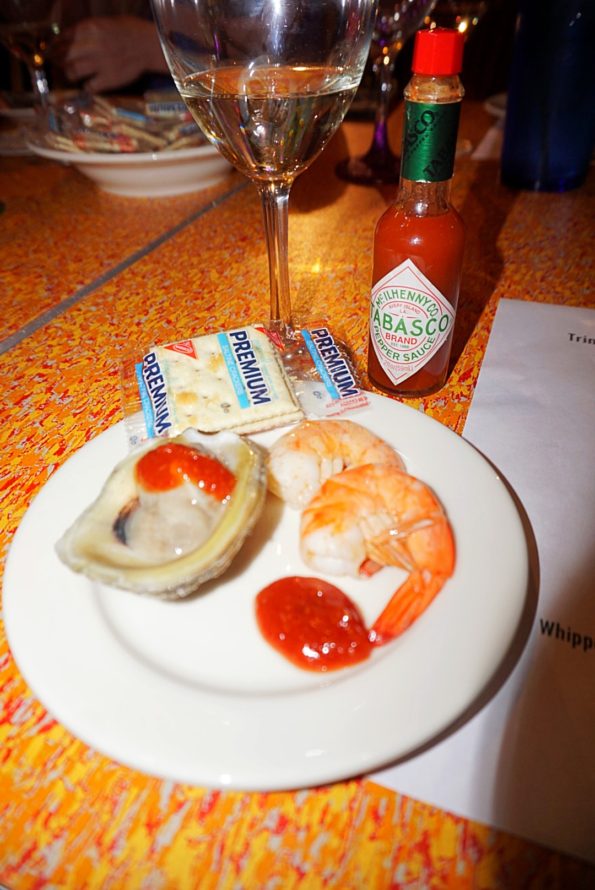 A nicely presented dish with fresh seafood.  Oh so good.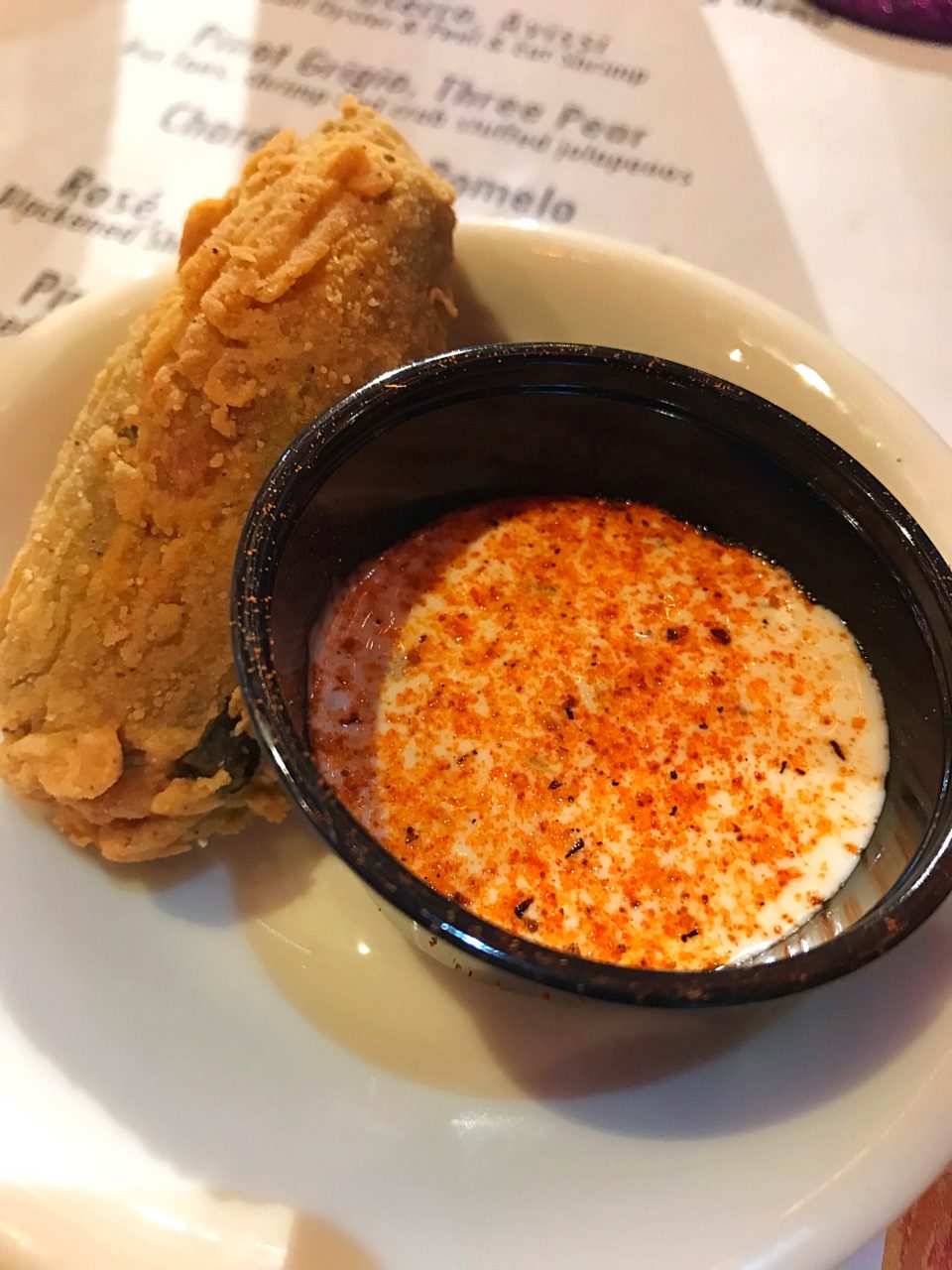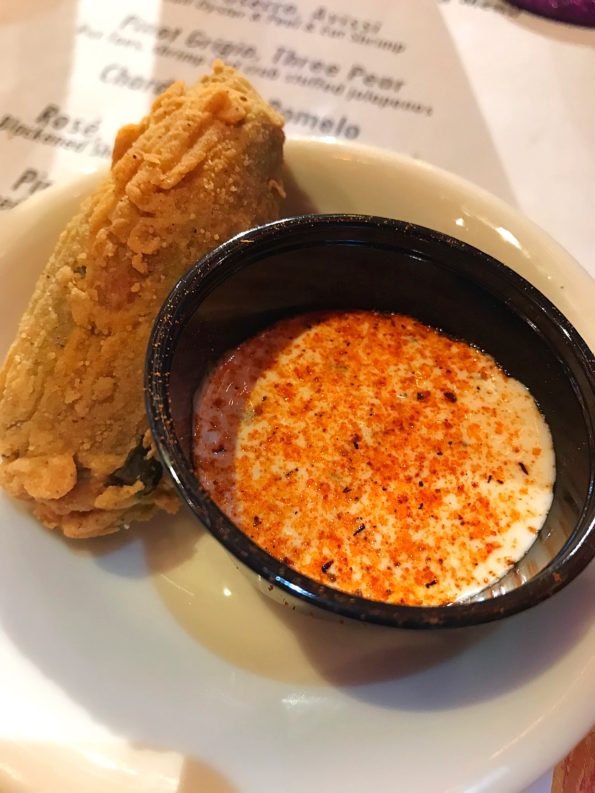 The next dish was the Rat Toes.  Interesting name I know, the dish included jalapeños that were stuffed with shrimp and crab meat battered and fried.  Served with a dipping sauce.  Absolutely delicious.  Spicy goodness.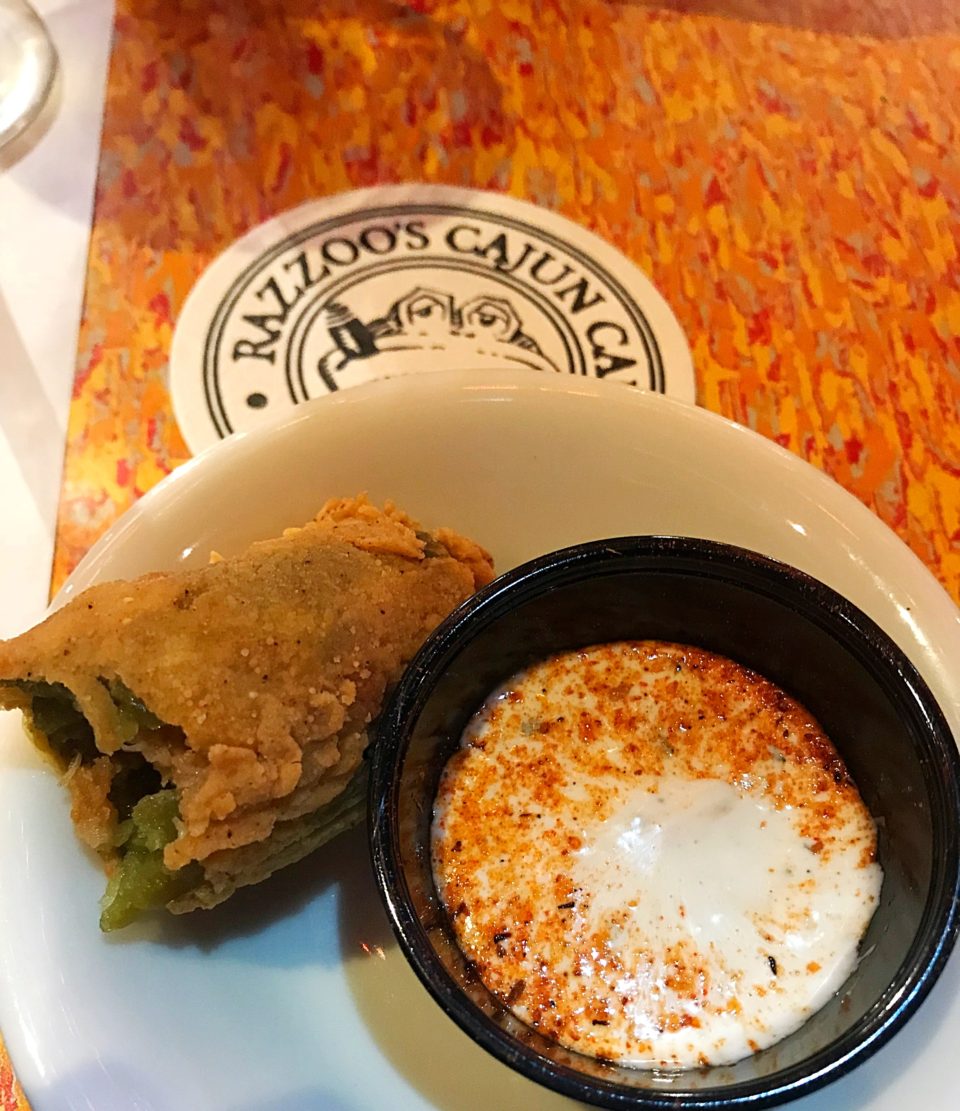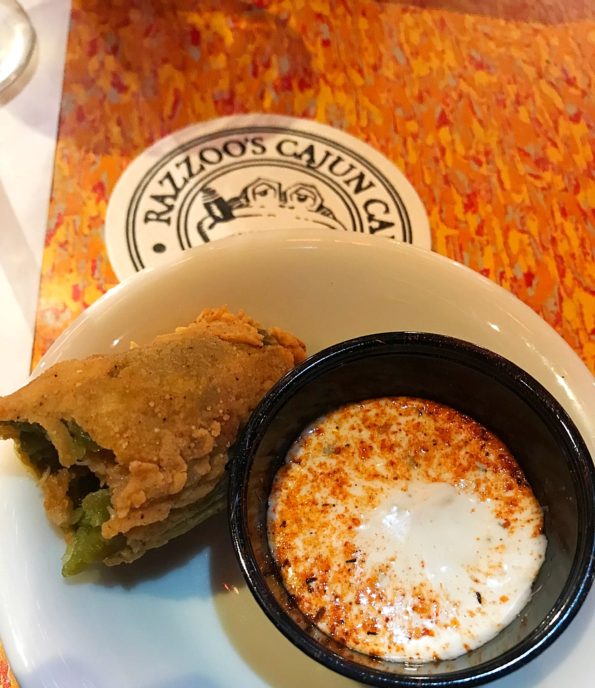 The Rat Toes was paired with Pinot Grigio, Three Pair.  White Wine produced by Mason Cellars from California.  Aromatics of crisp pear, pippin apple and citrus.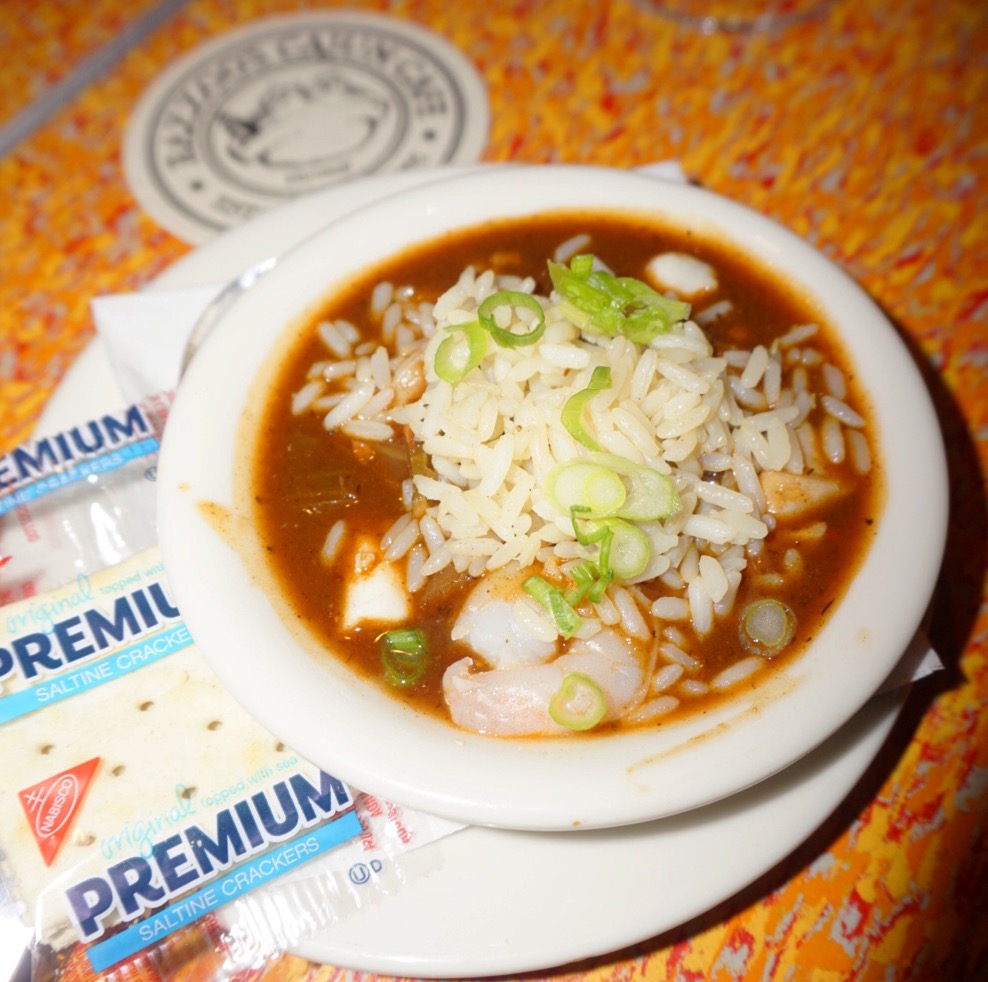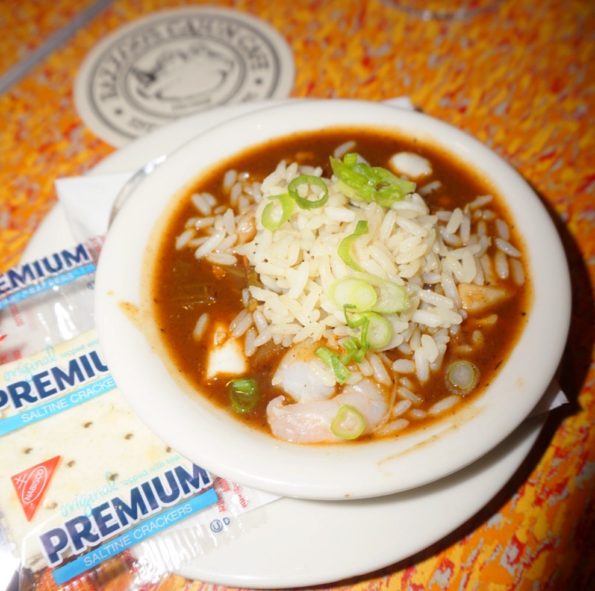 The Gumbo was paired with Chardonnay, Pomelo.  We had the option of seafood or chicken and sausage.  I chose the seafood gumbo as did most of the bloggers.
The Chardonnay, Pomelo a white wine that is also from California's Mason Wine Celllars.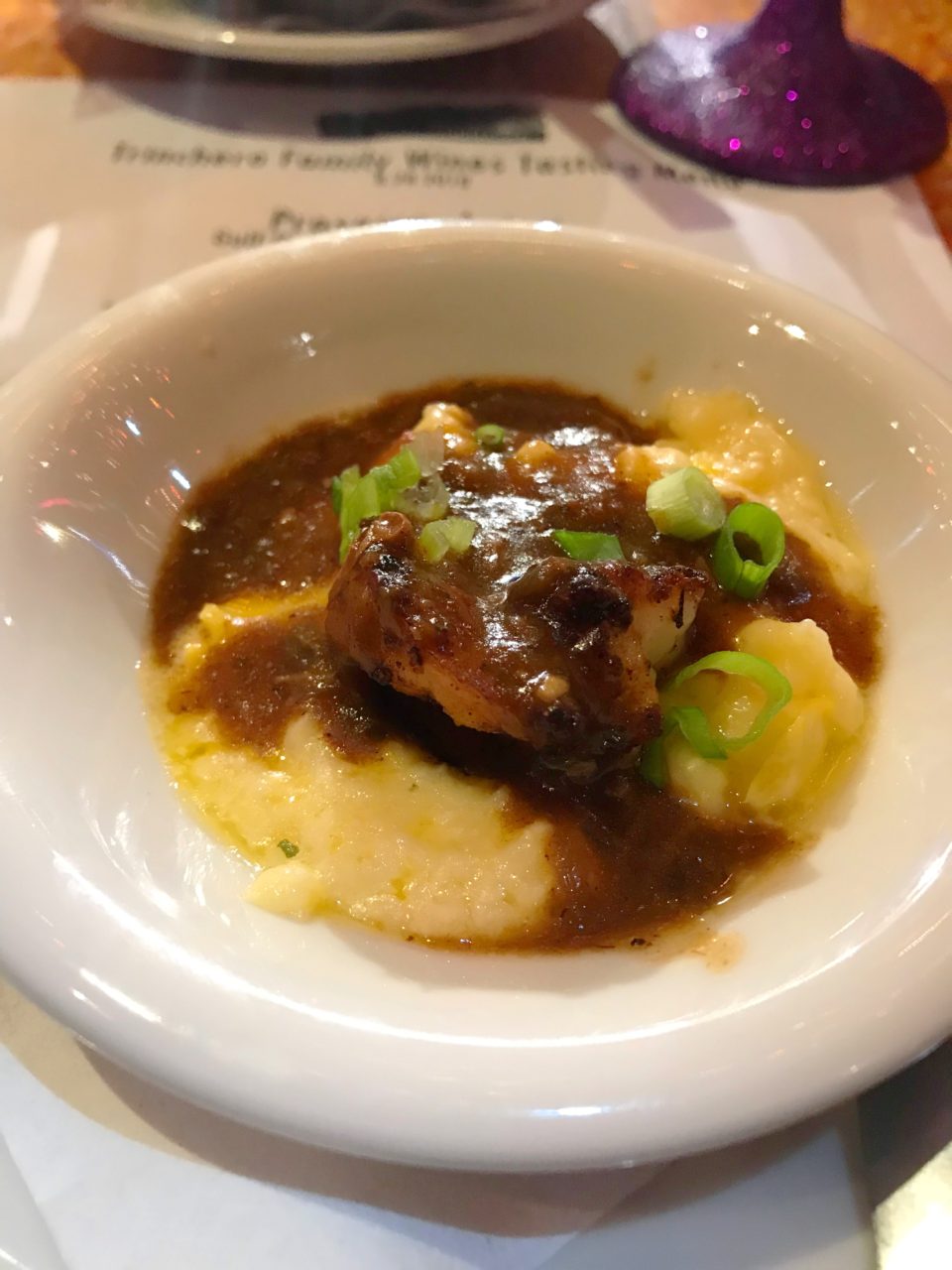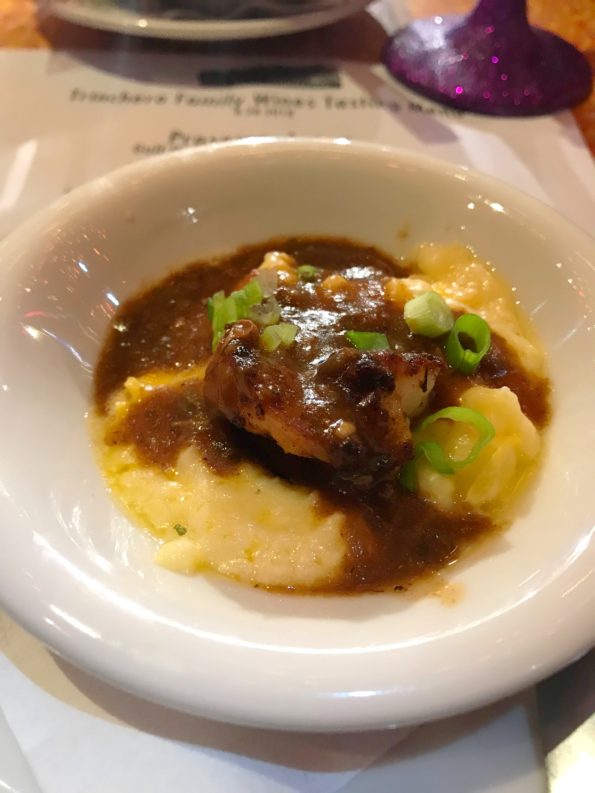 The next dish was the blackened shrimp and cheddar corn grits.  A classic New Orleans style dish paired with the Rose, Charles and Charles.  From Rose, Columbia Valley, wine included a red blend and rose' from Columbia Valley Vineyards.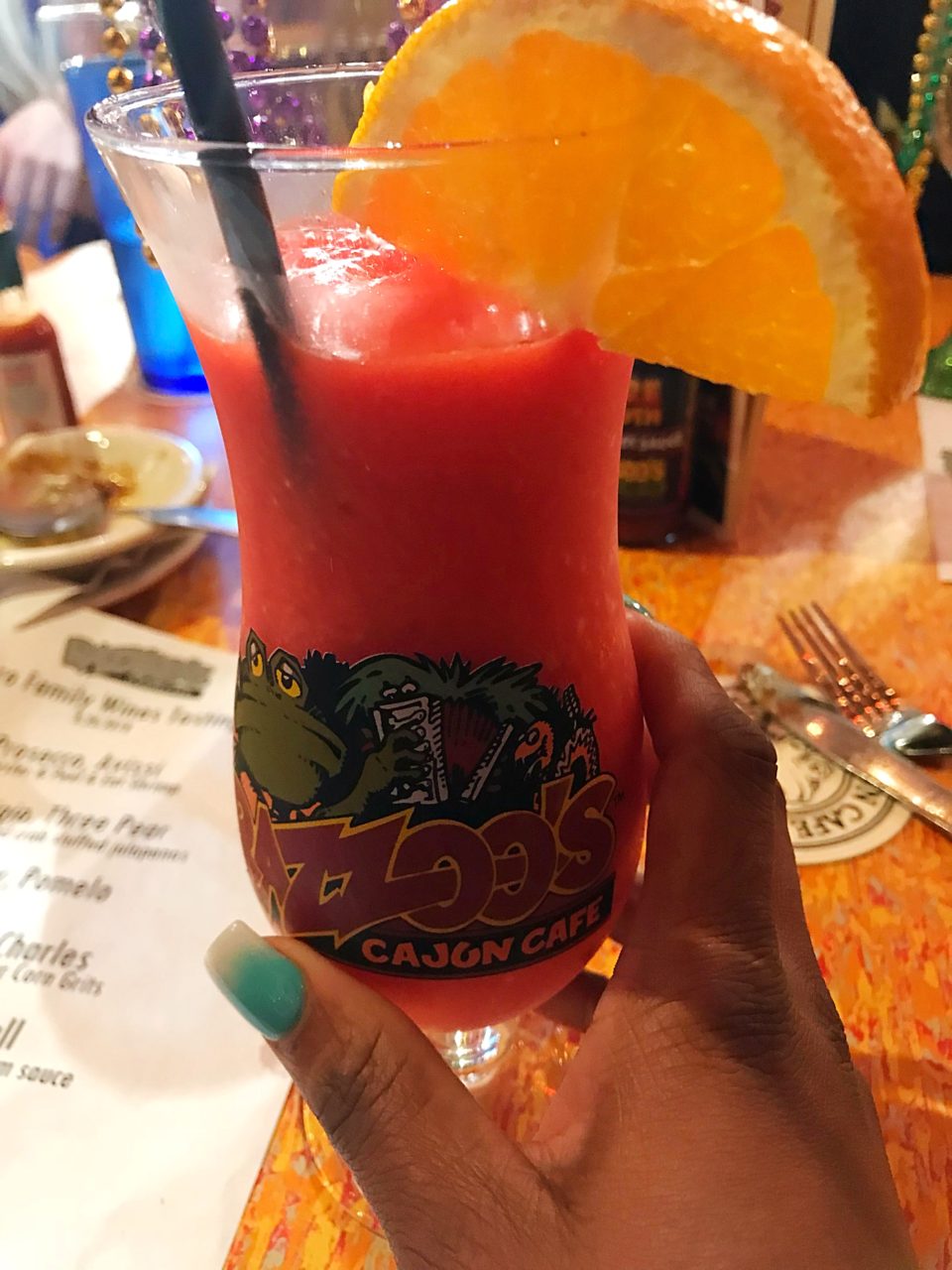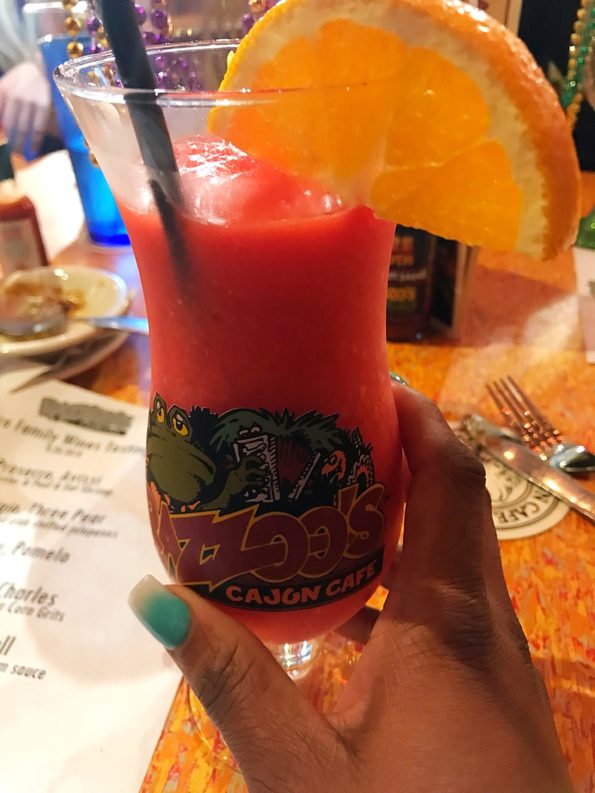 The waiter offered me another drink, so I ordered a Virgin Strawberry Daiquiri.  Delicious.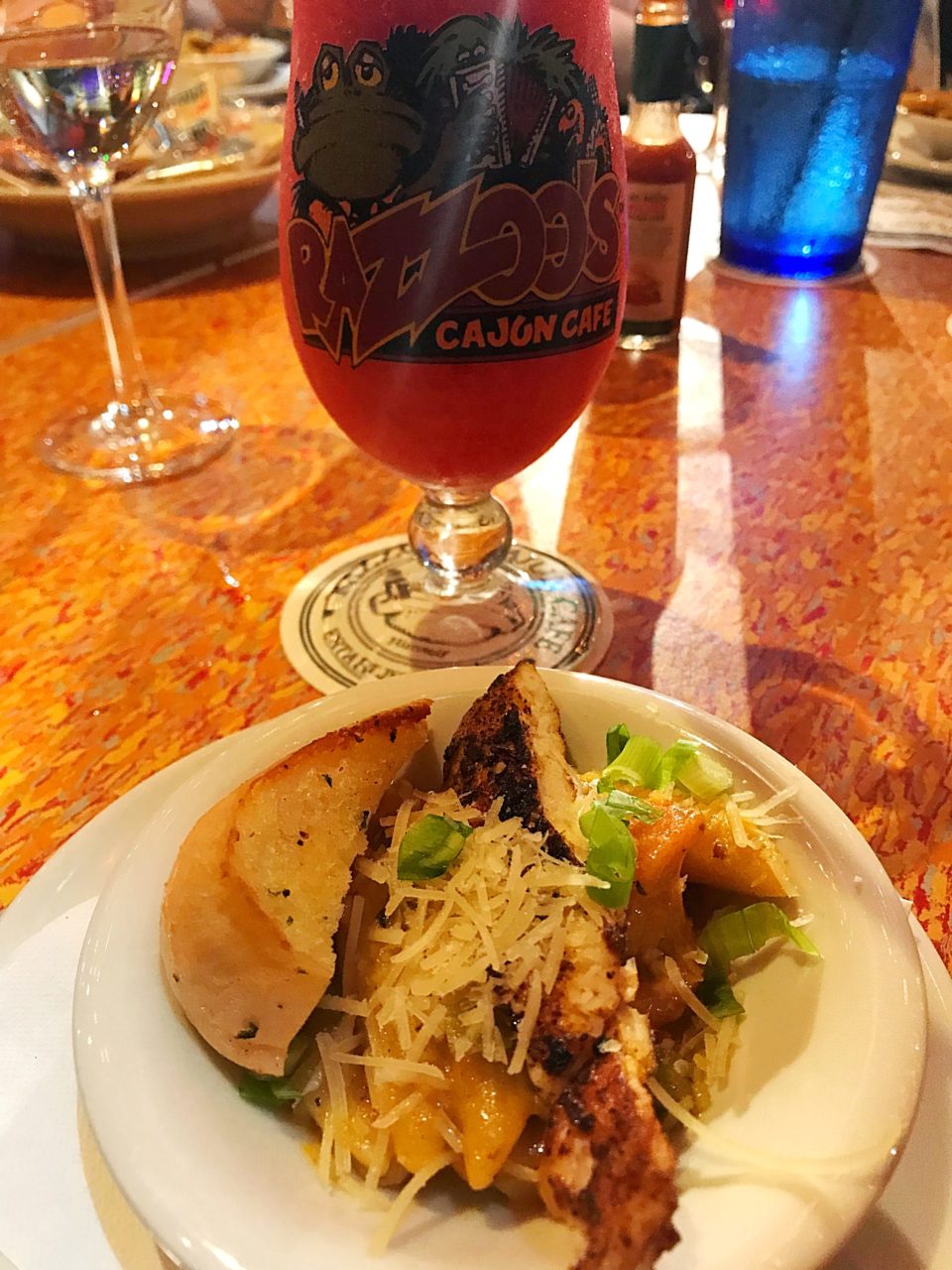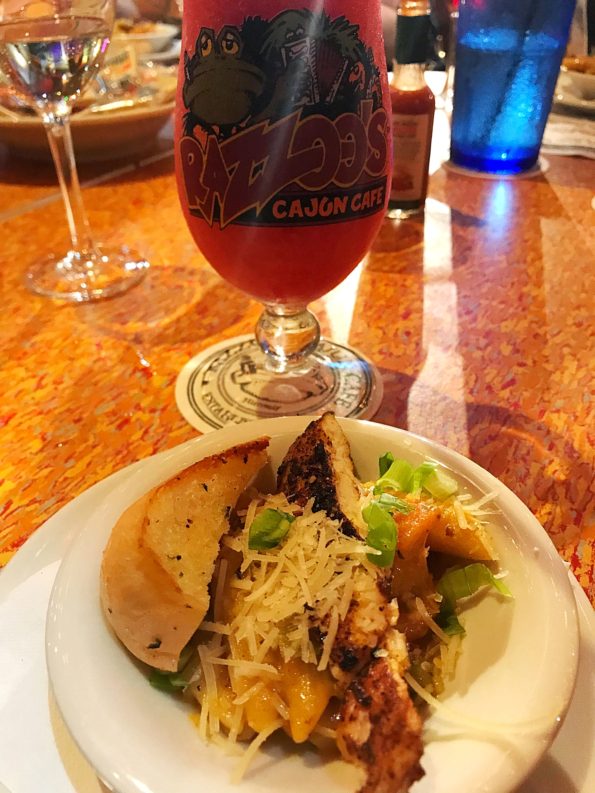 The blackened chicken pasta dish with creole cream sauce.  Paired with a Pinot Noir, from Cloudfall Vineyards with strong varietal aromas of cranberry, cherry cola and strawberry welcome the juicy dark cherry flavors of this medium weighted wine.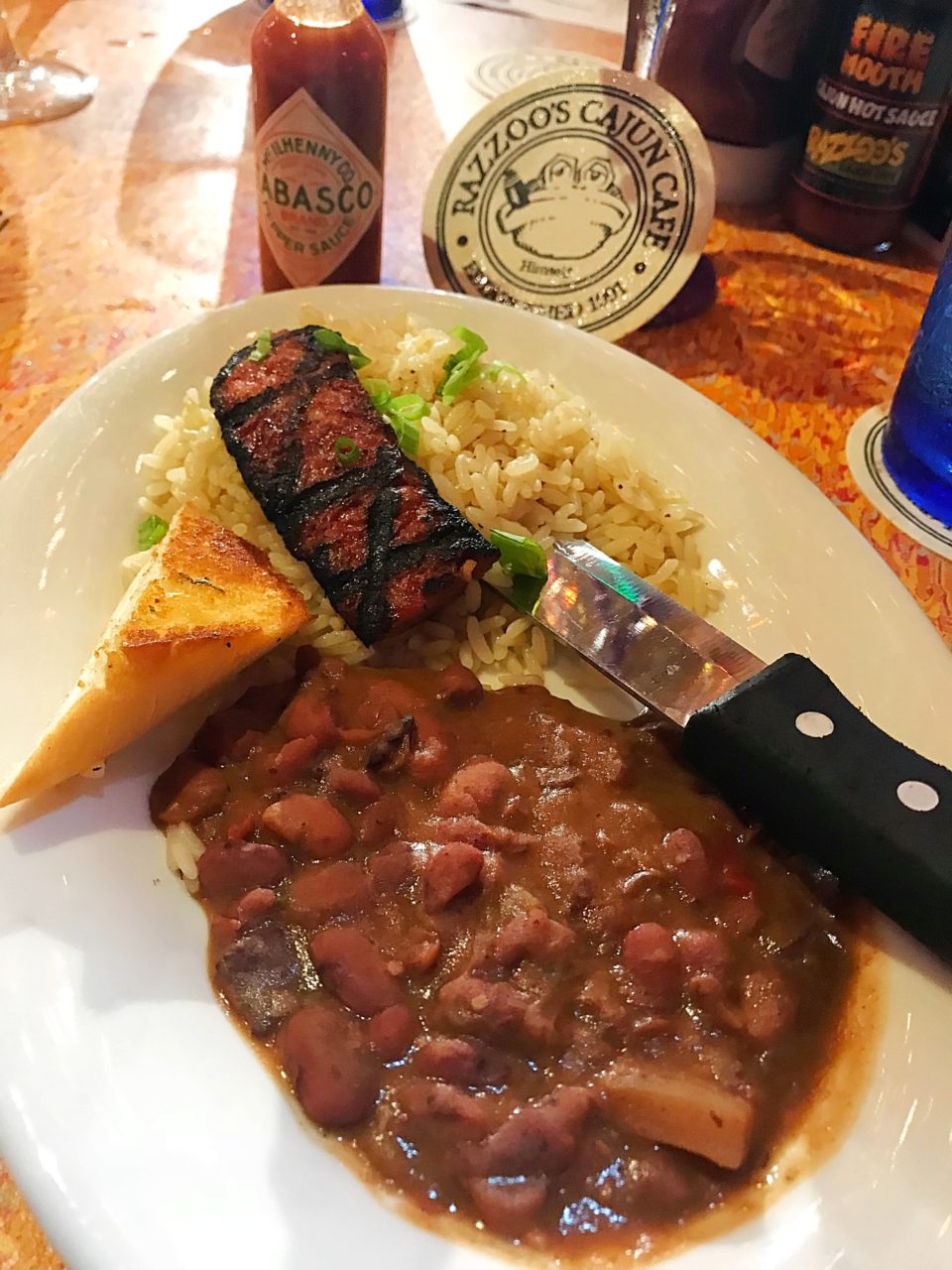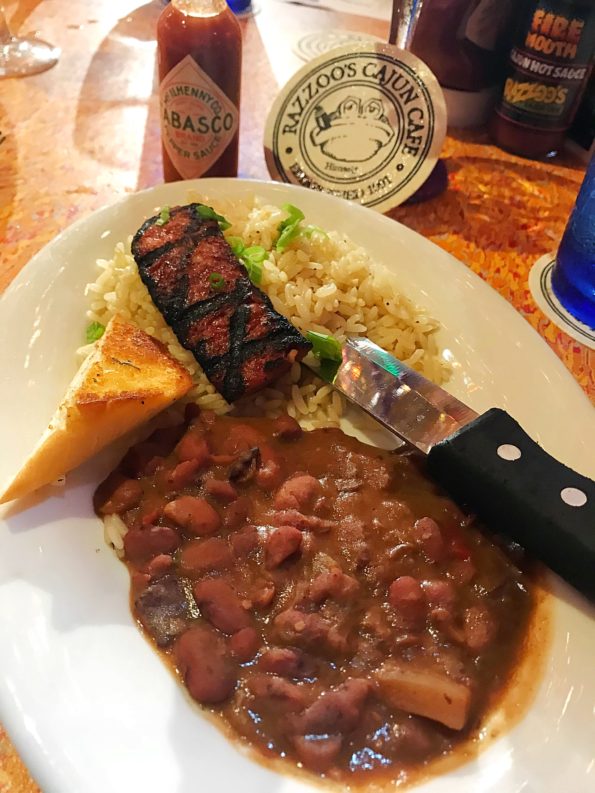 One of my all time favorite meals is red beans and rice with sausage and a few dashes of hot sauce.  This dish was on the menu as well.
A nicely presented dish that was paired with a Cabarnet Sauvignon.  A Cabarnet wine is a  red wine by Joel Gott in California.  My understanding is that wine paired nicely with the red beans and rice.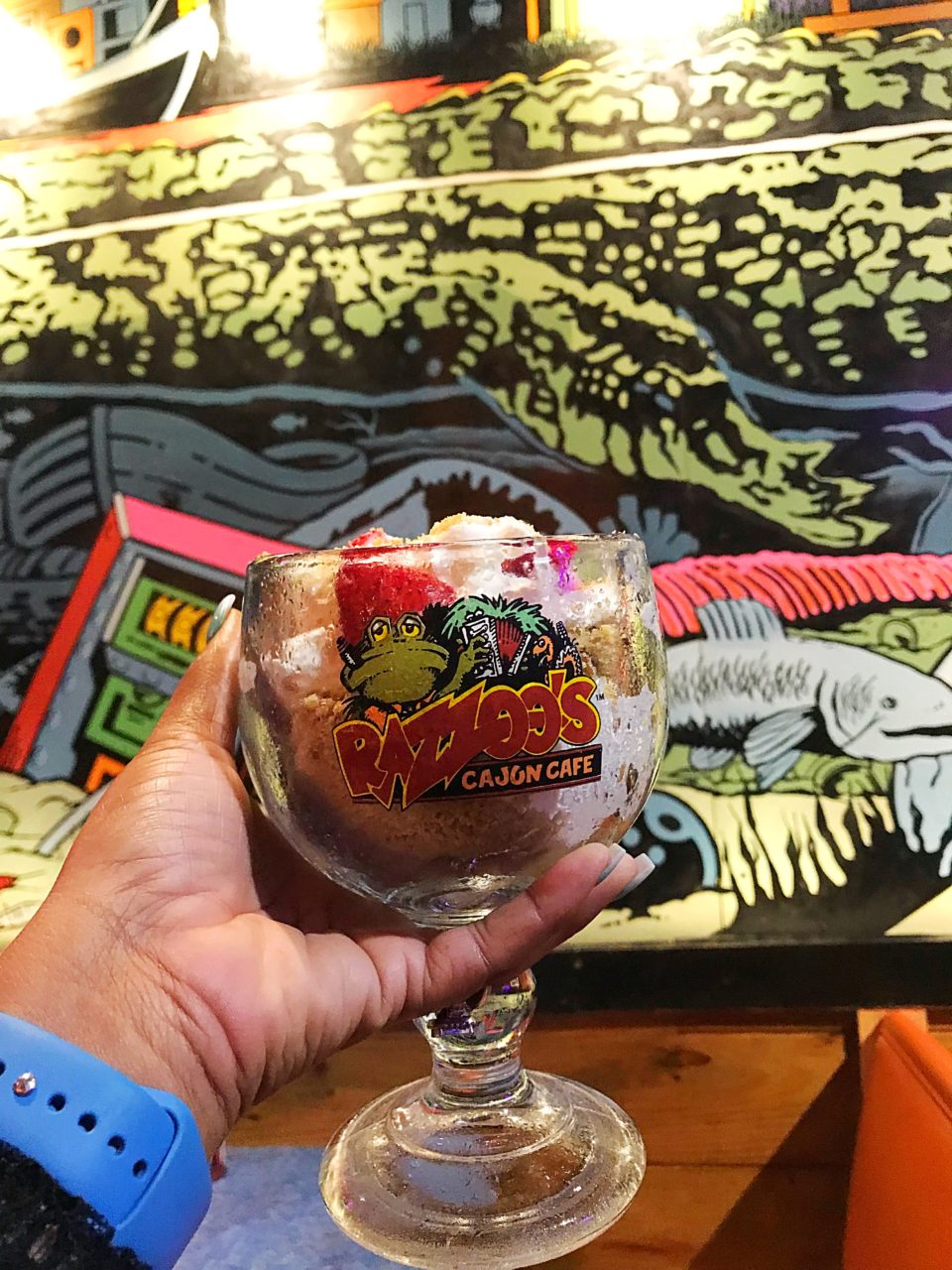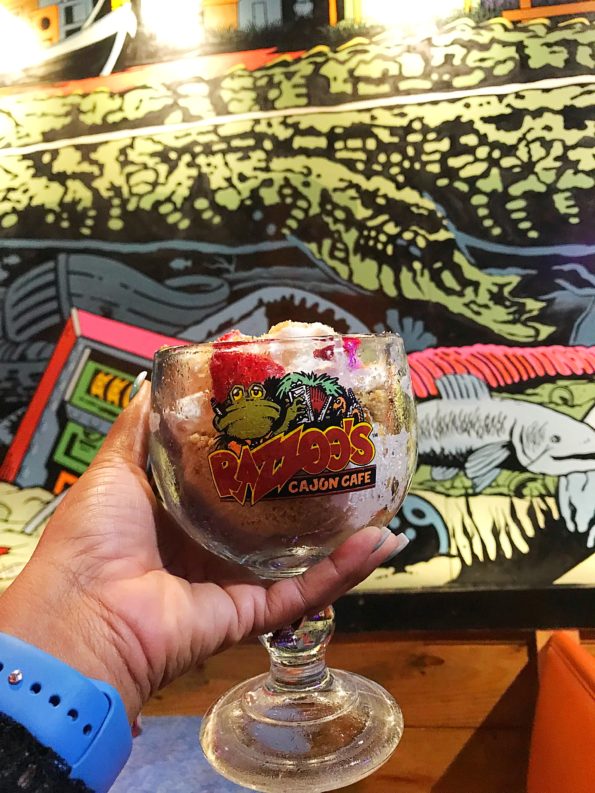 We ended the Cajun Wine Pairing with a delicious dessert, the Zydeco Dancer.  The dessert was made with whipped cheese cake filing, strawberries and a pecan graham cracker crust.  Sweet finish to a fun evening.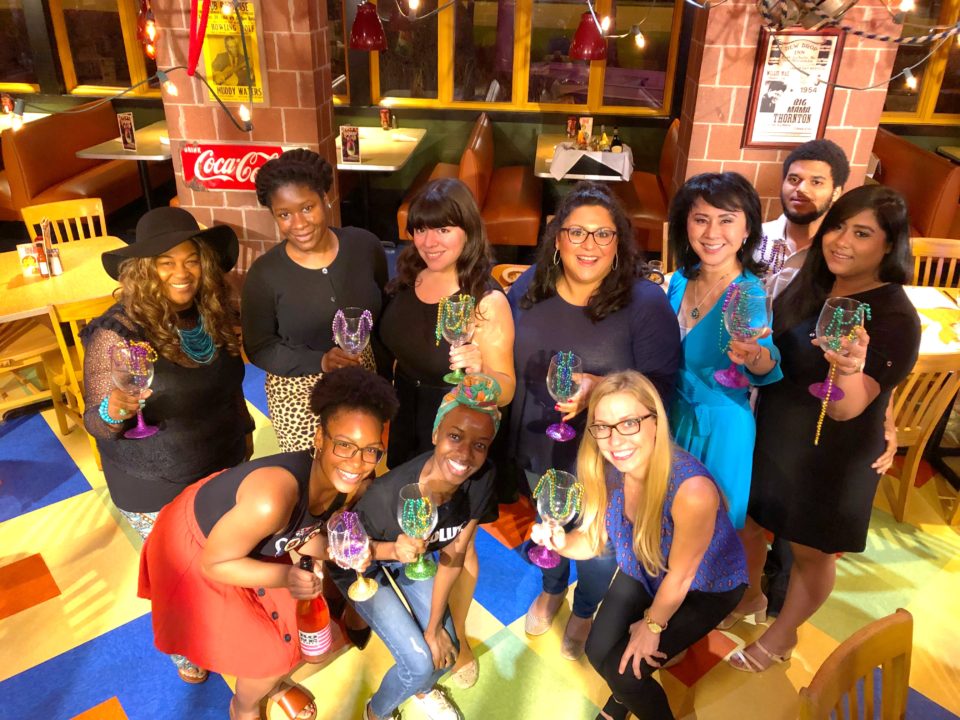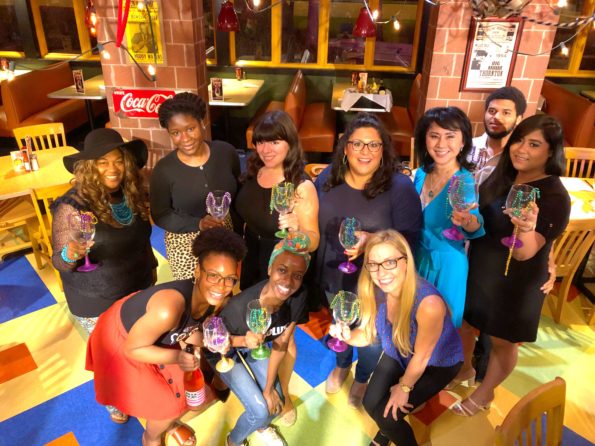 This evening was wonderful.  Great hospitality by the staff at Razzoo's Cajun Cafe.  The group of bloggers were were welcoming.  My first media event in Houston was awesome and I am looking forward to many more.
Special thank you to Razzoo's Cajun Cafe for having me and Taste & See Life for allowing me to go in your place.  It was a thoughtful and sweet gesture.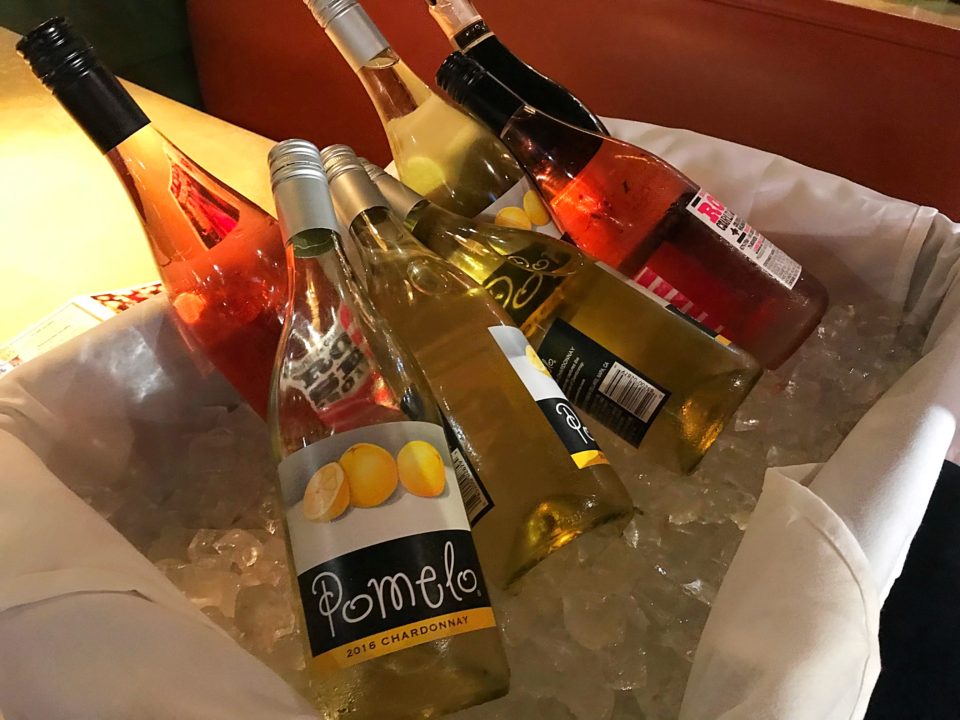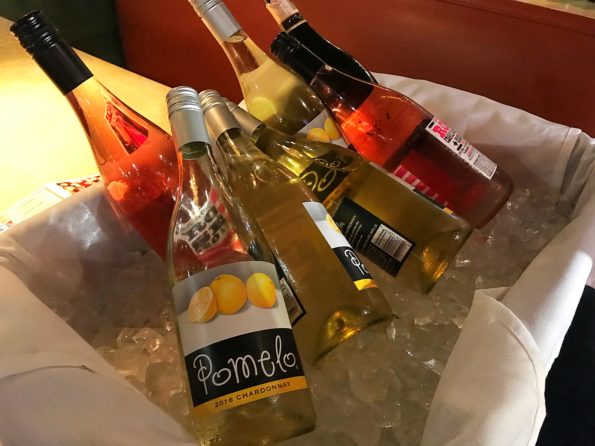 The new wine list will feature wines from some of the country's favorite vineyards.  Razzoo's Winey Wednesday's promotion offers half price wines by the glass, making Razzoo's one of Houston's best bargains for sipping and savoring.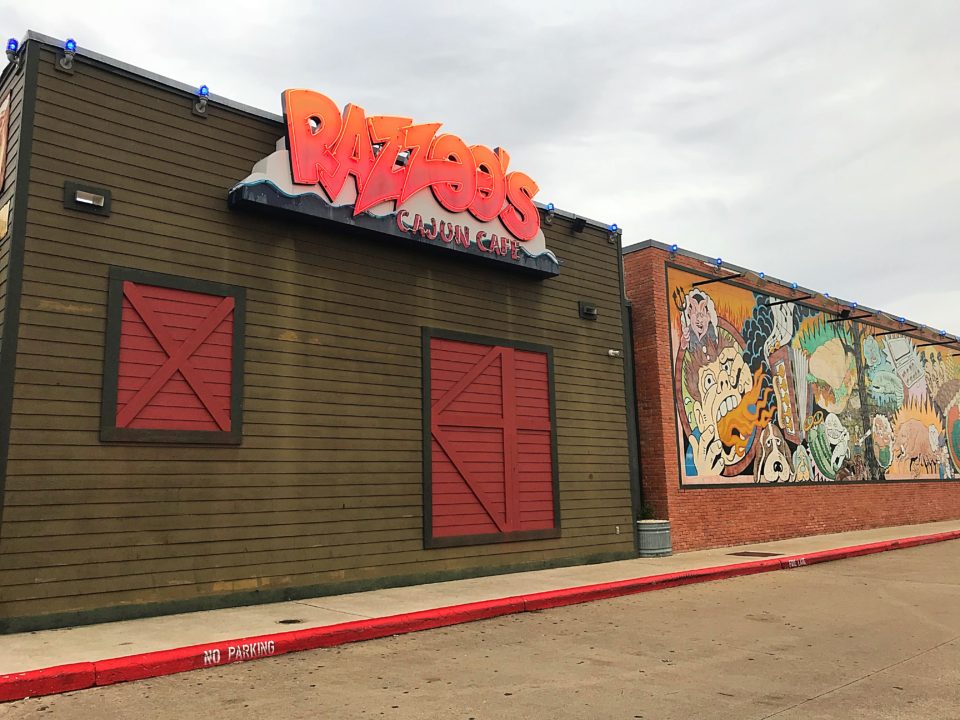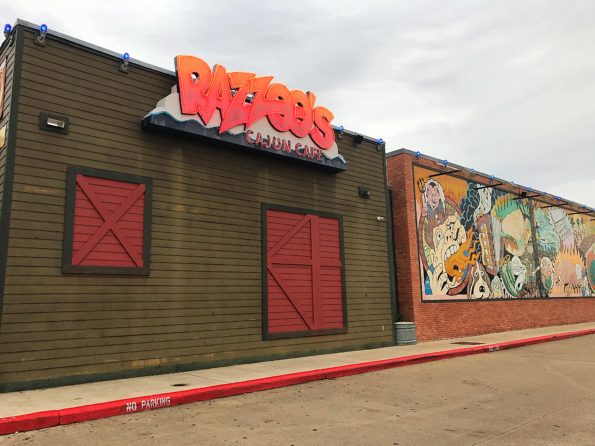 Razzoo's Cajun Cafe is located at 12770 Southwest Freeway Stafford, TX 77477.  The Hours of Operation are Sunday – Thursday 11:00 a.m. – 10:00 p.m. Friday – Saturday 11:00 a.m. – 12:00 a.m.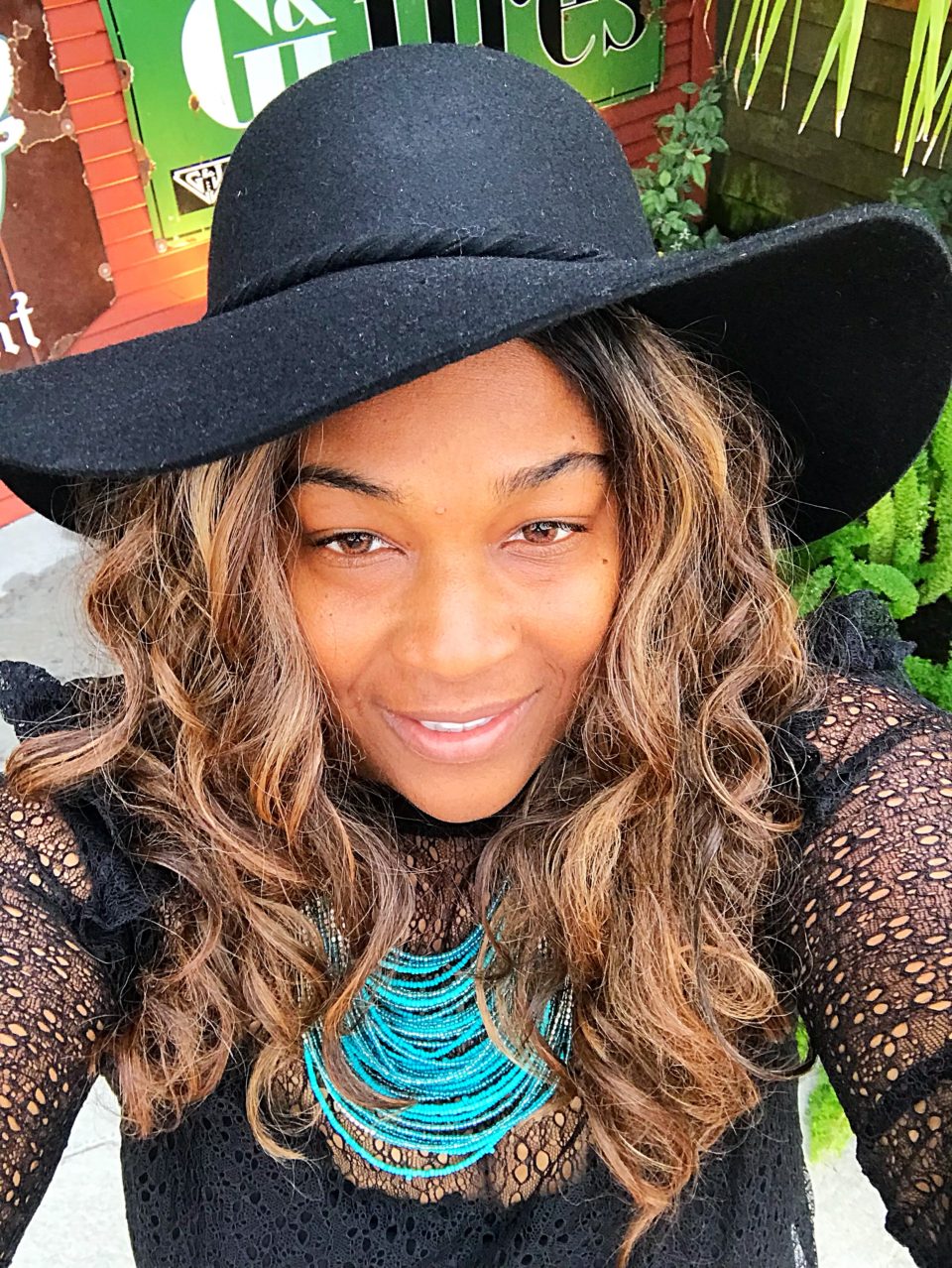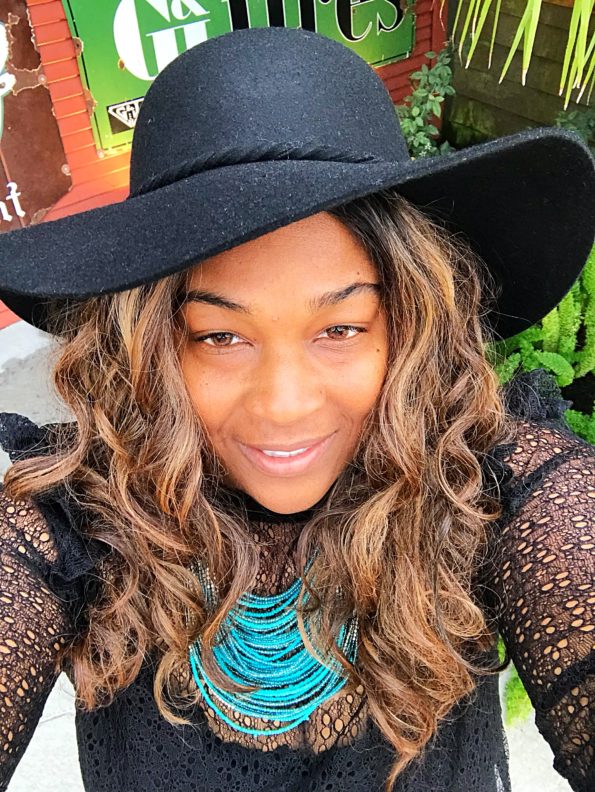 Go check them out and be sure to tell them that Da' Stylish Foodie sent you.