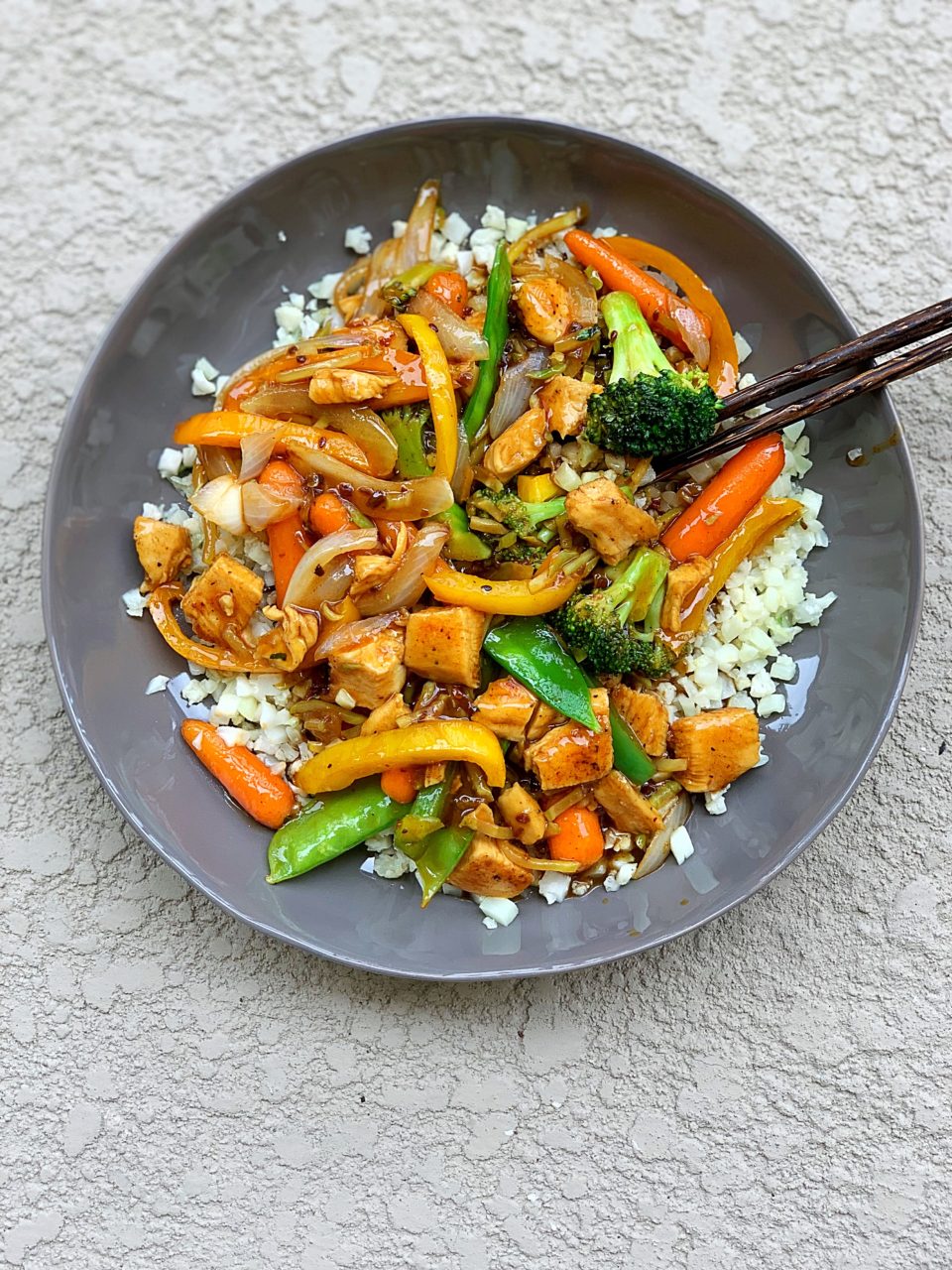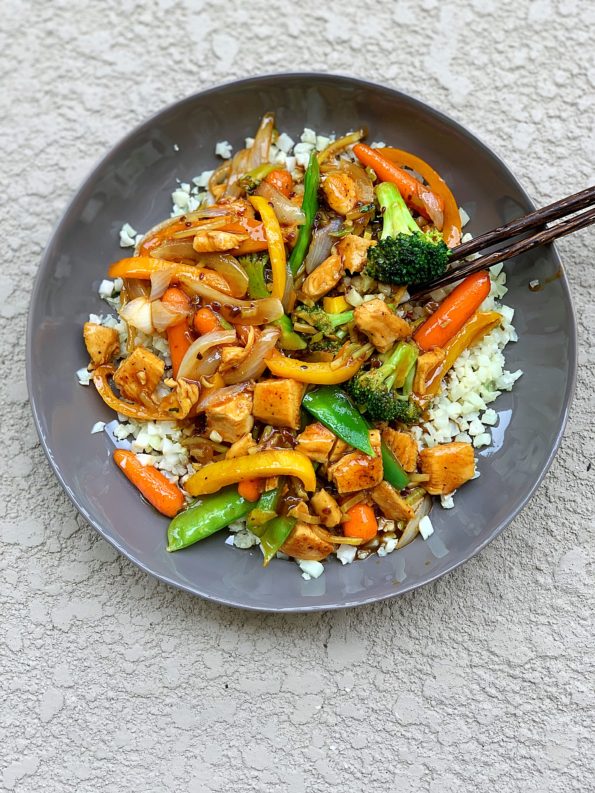 Print Recipe
Chicken & Cauliflower Rice Stir-Fry
Yum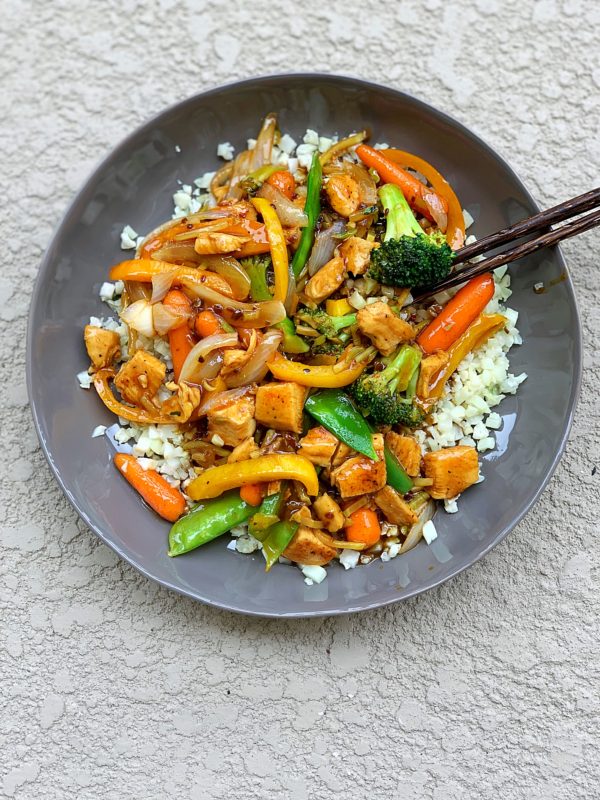 | | |
| --- | --- |
| | |
Chicken & Cauliflower Rice Stir-Fry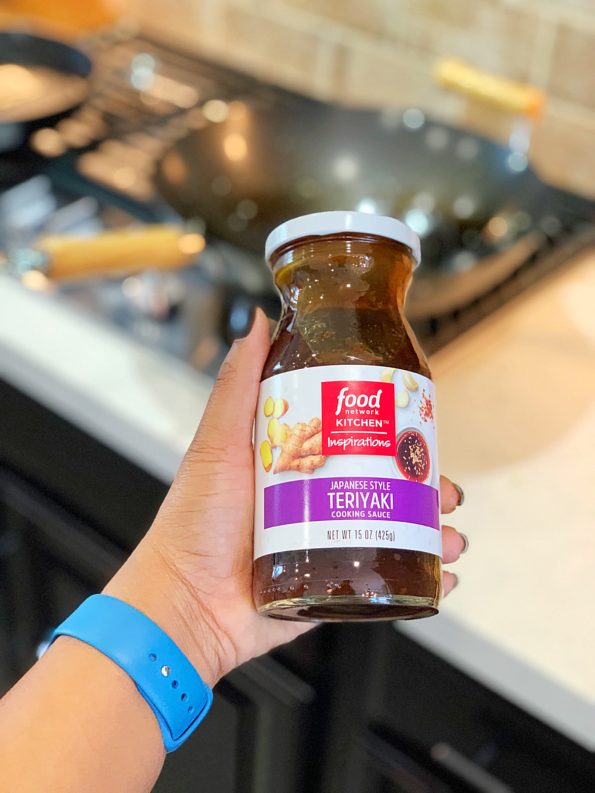 I was shopping one day and ran across a new product created by the Food Network called Kitchen Inspirations.  This is a sauce in a jar.  I tried the Japanese Style Teriyaki Sauce.
I decided to create a quick stir-fry.  A Stir-Fry is a quick and easy meal that can serve your family without taking all night.
Most Stir-Fry's are made with rice or noodles.  But I used Chopped Cauliflower instead  and the dish was really good.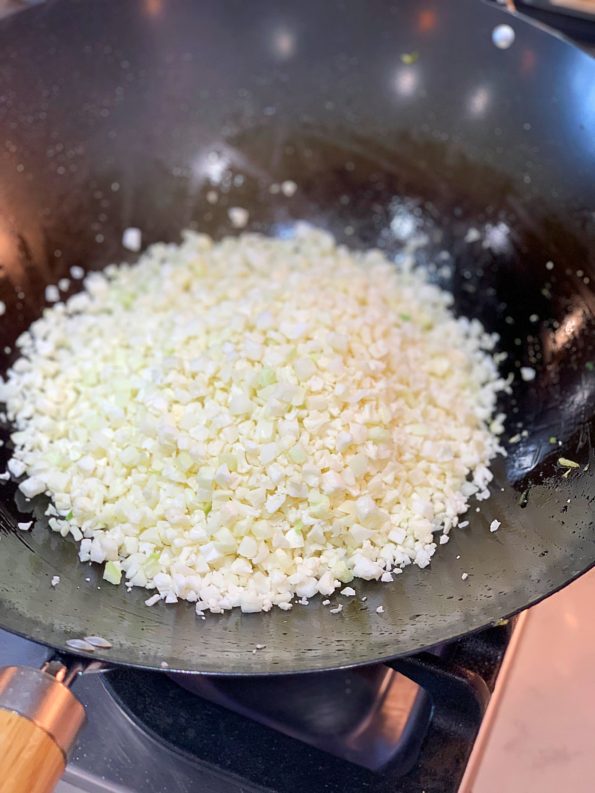 I created a Cauliflower Fried Rice which is healthy and easy to make.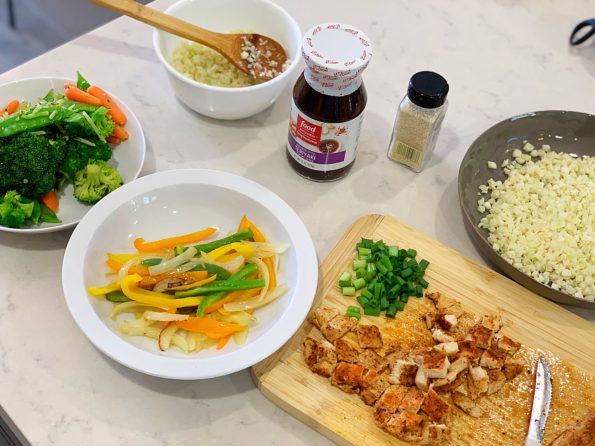 A few simple, fresh ingredients.
Ingredients:
Green onions
Ground Ginger 
Boneless Chicken Breast Strips 
Sesame Seeds
Olive oil
Food Network Kitchen Inspirations, Japanese Style Teriyaki
Stir-Fry Medley
Chopped Cauliflower
Onions
Green Bell Peppers
Orange Bell Peppers
Yellow Bell Peppers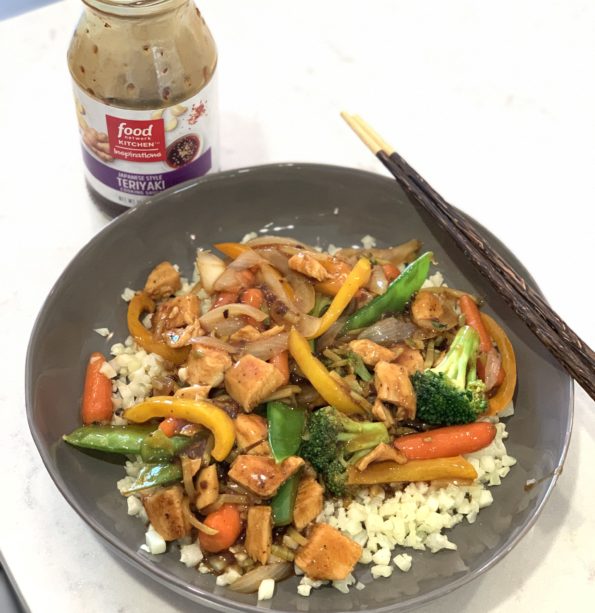 Directions:
Chop the white onion, all the bell peppers length wise.
Season chicken breast strips with seasoning of choice.
Chop the Green onions.
Heat a little olive oil in the wok.
Begin the sauté of onions and bell peppers.
In a separate skillet, heat olive oil.
Brown the chicken breast strips. 5-8 minutes depending on the size of strips.
Remove the onions and bell peppers. Set aside.
Add more olive oil to wok.  Sauté the chopped cauliflower. Maybe 1-2 minutes. Until tender.
Chop chicken strips into cubes.
Sauté the stir-fry medley. Cook until the veggies are tender.
Once veggies are cooked. Add the Teriyaki sauce. I only used 3/4 of jar. I didn't want the veggies and chicken to drown in the sauce. Add ginger.
Heat through and cook on low heat.
Add ingredients, except the cauliflower rice to the wok. Including green onions. Stir occasionally, until heated all the way through.
Place cauliflower rice at the bottom of the bowl.
Top with the chicken and veggie stir-fry.
Enjoy!