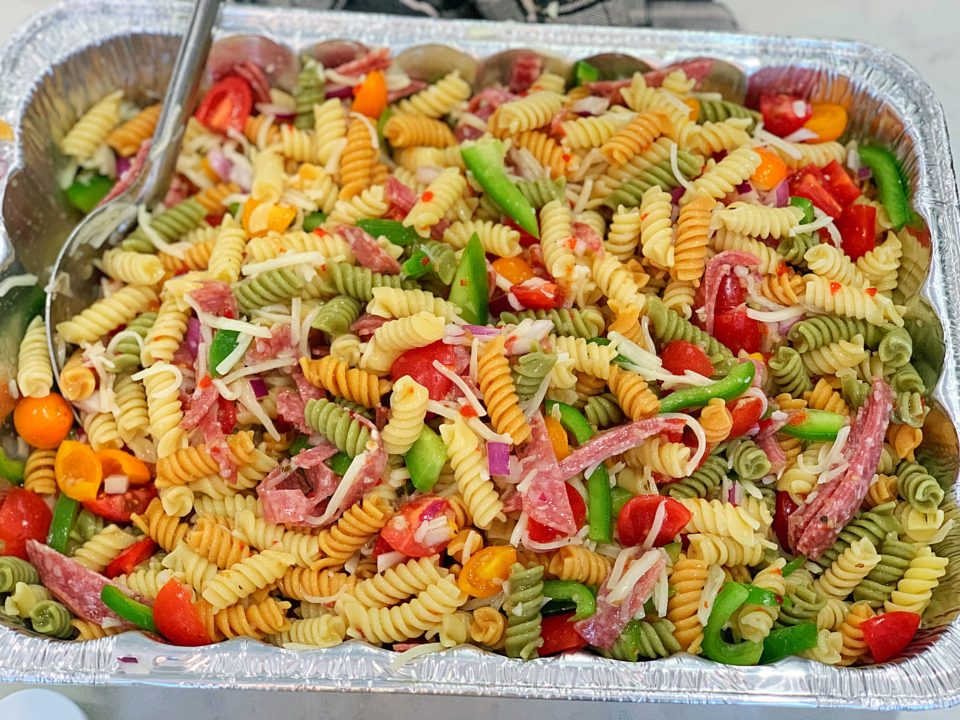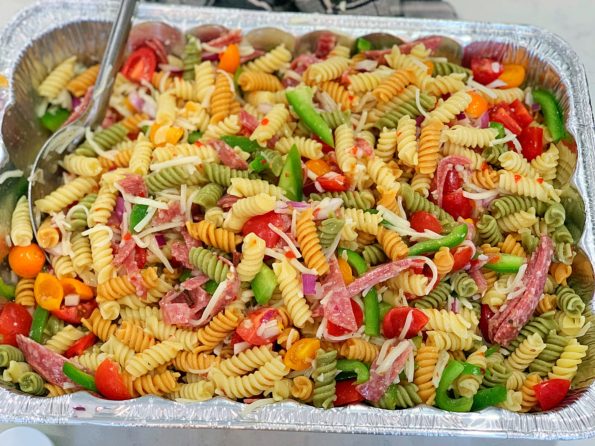 Print Recipe
Italian Pasta Salad, A Party Favorite
Yum
We have entered the Spring Season which means lots of outdoor gatherings and fun. This pasta salad is a great dish that is perfect for any BBQ, cookout or a quick dinner.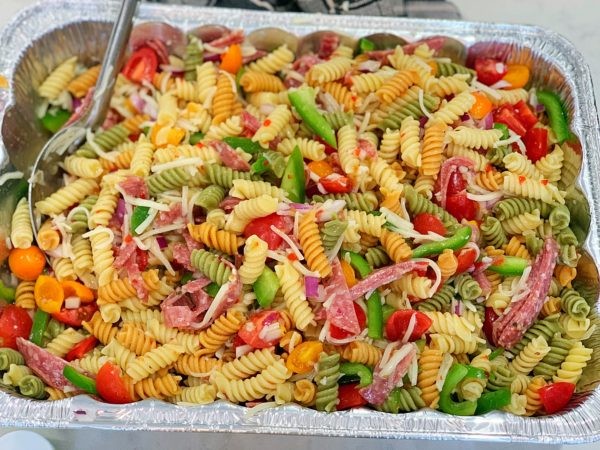 | | |
| --- | --- |
| | |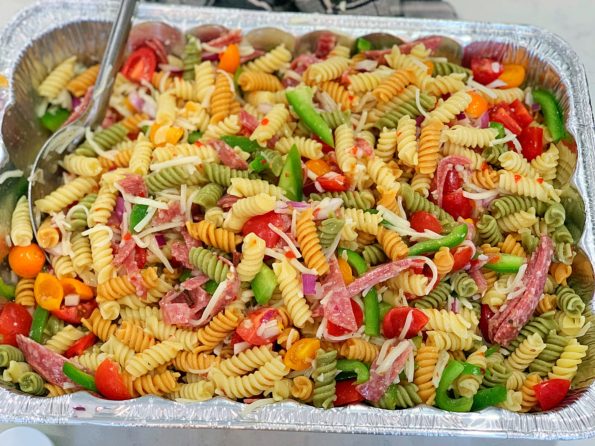 This past week was a crazy one.  Busy with house stuff, kid events, work, visits for my mom and my husband being out of town and by Sunday, I was pooped.  But man did we have a great afternoon on Sunday.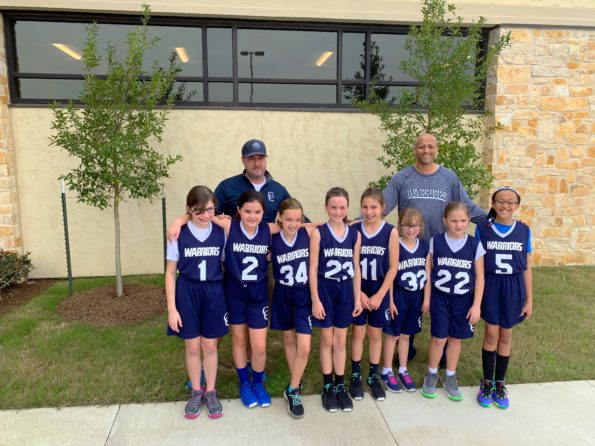 My husband was a basketball coach along with another guy for our daughter's basketball team.  The coaches decided that they wanted to host a fun afternoon for the kiddos.  The other coach offered to host the day.  He and his wife did an amazing job with everything.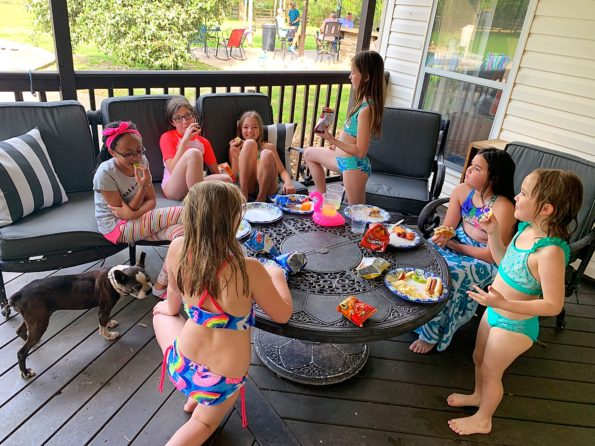 The planned weekend couldn't have come at a better time.  We could use a fun day with friends, good food and just nature.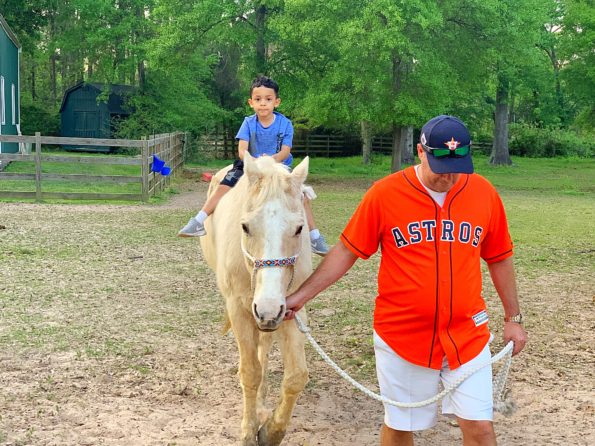 Moments to breathe and enjoy the company of friends.  No work, no decisions, no phone calls, no messages, etc.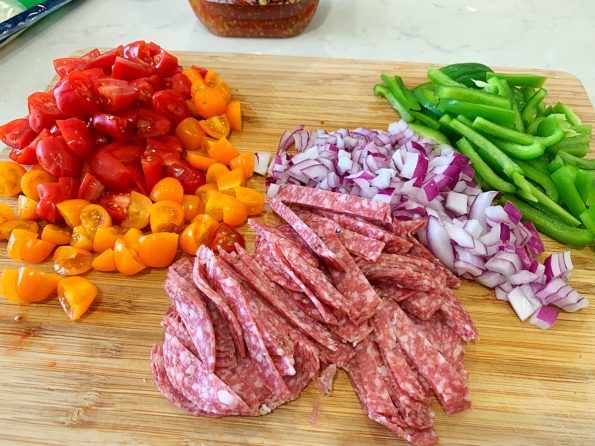 I decided to bring a Pasta Salad.  This Pasta Salad was a hit and so easy to make.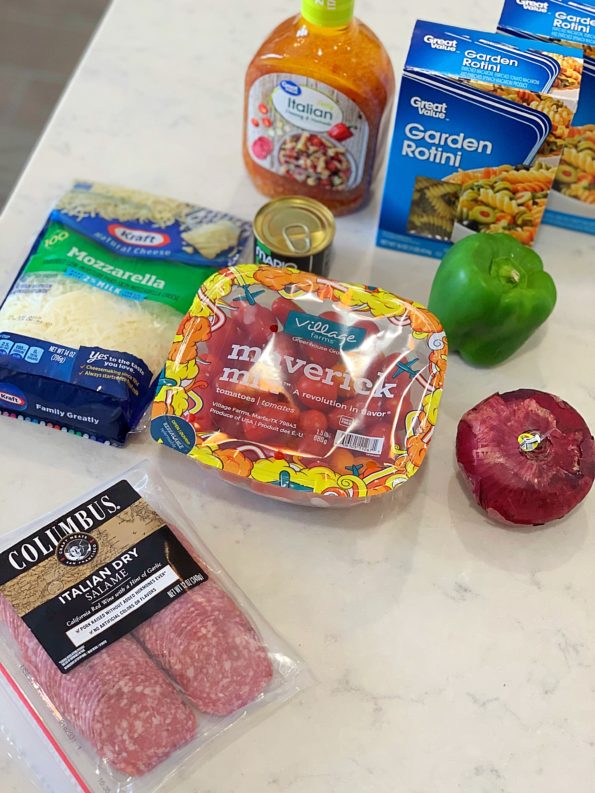 Ingredients:
Garden Rotini Pasta
Italian Dry Salami
Cherry Tomatoes, Yellow and Red
Green Bell Pepper
Purple Onion
Shredded Mozzarella Cheese
Black Olives
Zesty Italian Dressing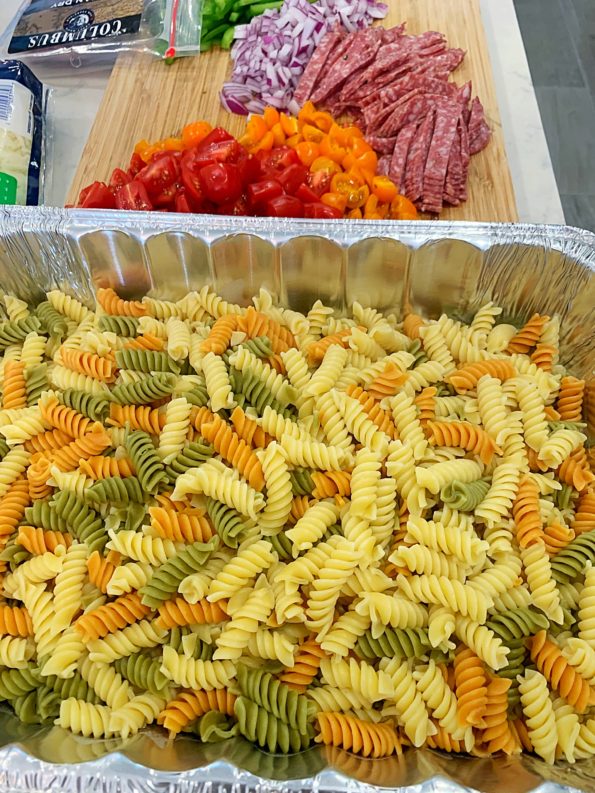 Directions:
Boil a large pot of salted water .
Prep ingredients while water is heating.
Slice the Italian Salami into slivers. Set Aside.
Cut tomatoes into halves or quarters. Set Aside.
Diced Purple Onions. Set Aside.
Sliced Green Bell Peppers. Set Aside.
Strain the Olives. Set Aside.
Boil the pasta and prepare according to the package.
Strain the pasta. Cool for 10 minutes in the fridge. This will also stop the cooking process.
Once the Pasta is cool, add into a throwaway pan or a bowl.
Add the bottle of Zesty Italian Dressing. Mix together.
Add all of the ingredients, except the cheese and olives.
Gently mix the ingredients.
Add the cheese. Mix again.
If this is for an event. Leave the olives on the side. In case the guest don't like olives.
Serve and Enjoy.