Taco Tuesday comes every week and my kids think that we should eat Tacos every week. We do often because I love Tacos as much as them, but this week I'm changing it up.
Enchilada Stuffed Bell Peppers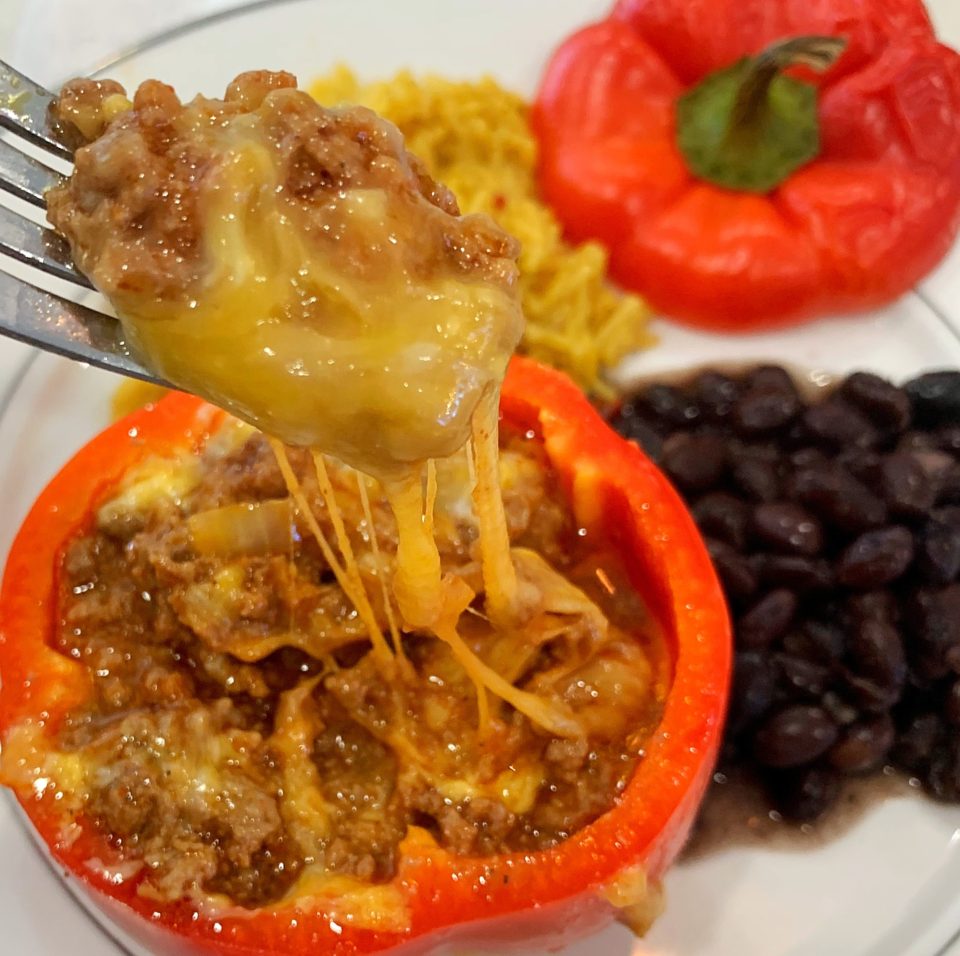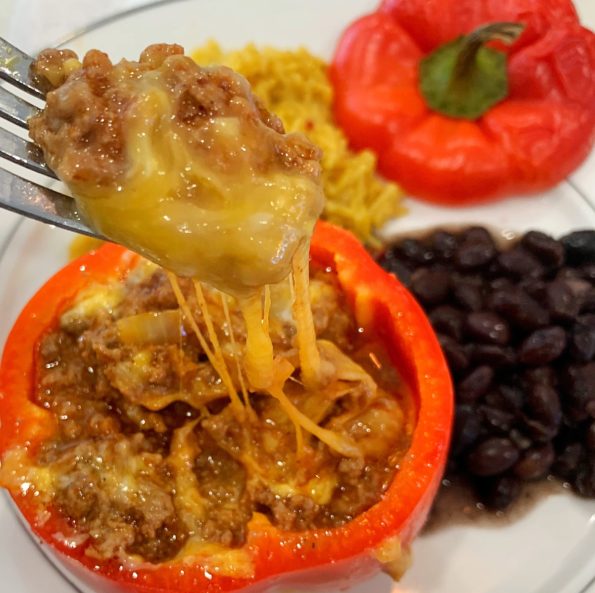 Print Recipe
Enchilada Stuffed Bell Peppers
Yum
Spice up your Taco Tuesday with this yummy goodness.
Cook Time

20 - 25

minutes
Cook Time

20 - 25

minutes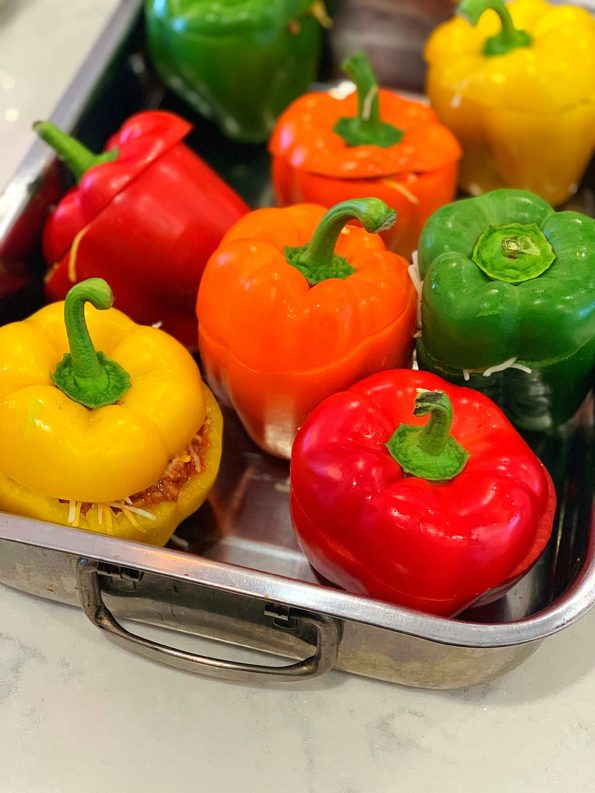 Enchilada Stuffed Bell Peppers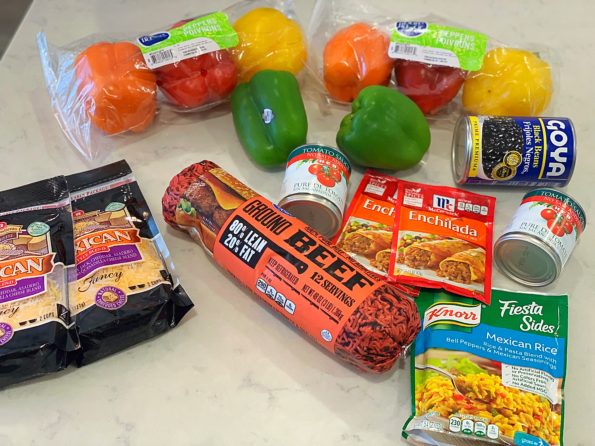 Ingredients:
Colorful Bell Peppers
Ground Meat
Beef stock
Onions
Enchilada Packets or Sauce
Taco Seasoning
Tomato Sauce
Shredded Cheese
Only a few simple ingredients for this yummy meal.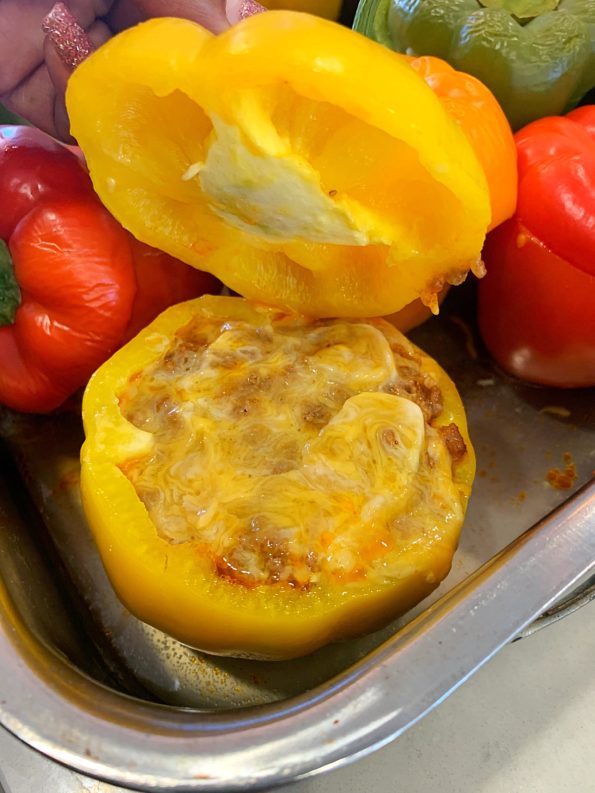 Directions: 
Rinse and dry the bell peppers.
Cut the tops of bell peppers and remove the seeds.
Brown the ground meat.
Season with a little slap ya mama and taco seasoning.
Drain the ground meat. Set aside.
Brown the onions.
Add the ground meat back to the pot.
I would recommend using enchilada sauce. I couldn't find any at my local store so I used enchilada packets.
Add enchilada packets. Follow as advised. Use beef stock instead of water for the enchilada packets.
Add garlic powder.
Add onion powder.
Stir cook for about 5 -10 minutes.
Taste. Add more Taco seasoning if you want a big punch of flavor.
Set aside.
Place the Bell Peppers in a pan. Add a layer of ground meat. Then cheese. Another layer of meat and finish with cheese.
Complete all of the bell peppers.
Place the lids of the Bell Peppers on top.
Add a little water to the bottom of the pan.
Bake at 375 degrees. About 18 - 20 minutes or until the cheese is melted.
Enjoy.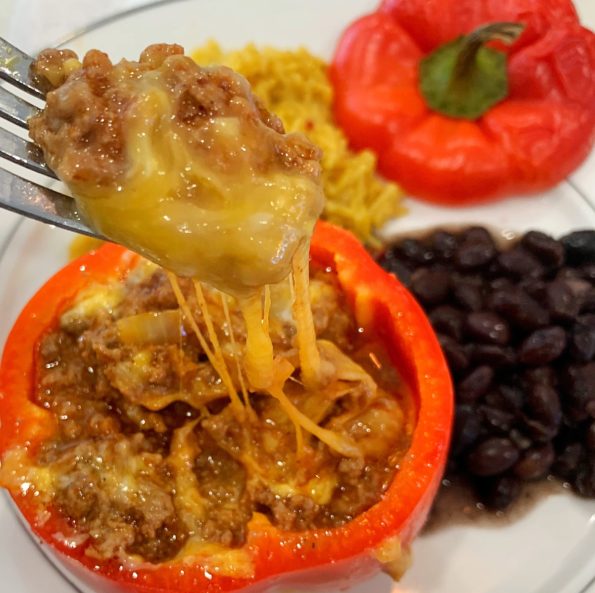 ** I served the Stuffed Enchilada Bell Peppers with Mexican Rice and Black Beans. The easiest meal. You can prepare the Bell Peppers ahead of time. Just bake at dinner time.**