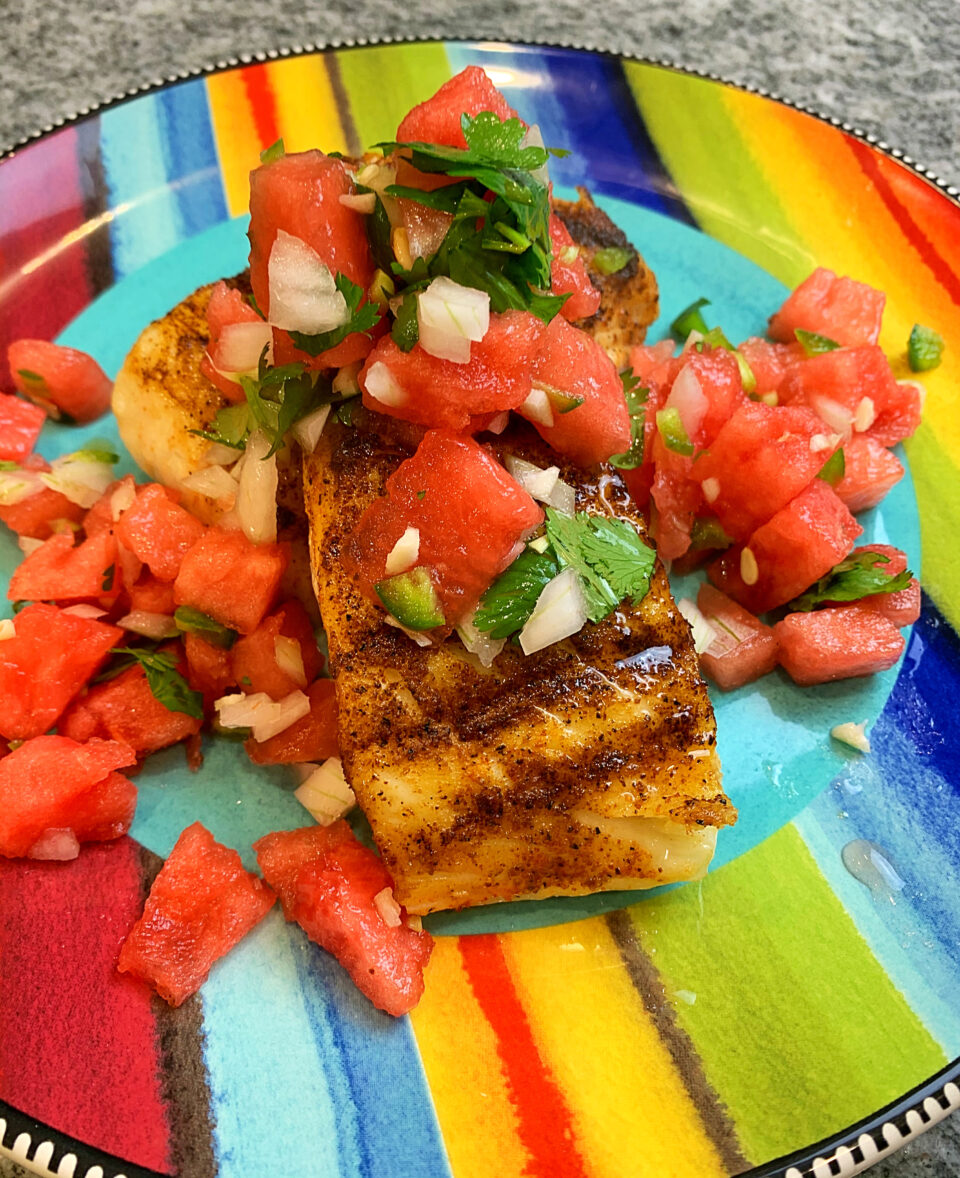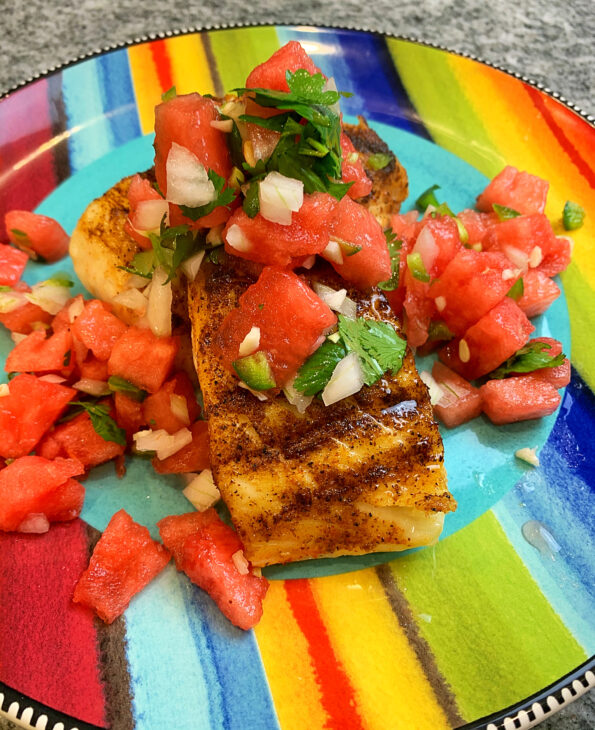 Fish is something we eat in our home every week. We don't discriminate on the type of fish we eat. We love all kinds of fish.
A few weeks ago I cooked Halibut for the first time. I've eaten Halibut several times, but I have never cooked it before.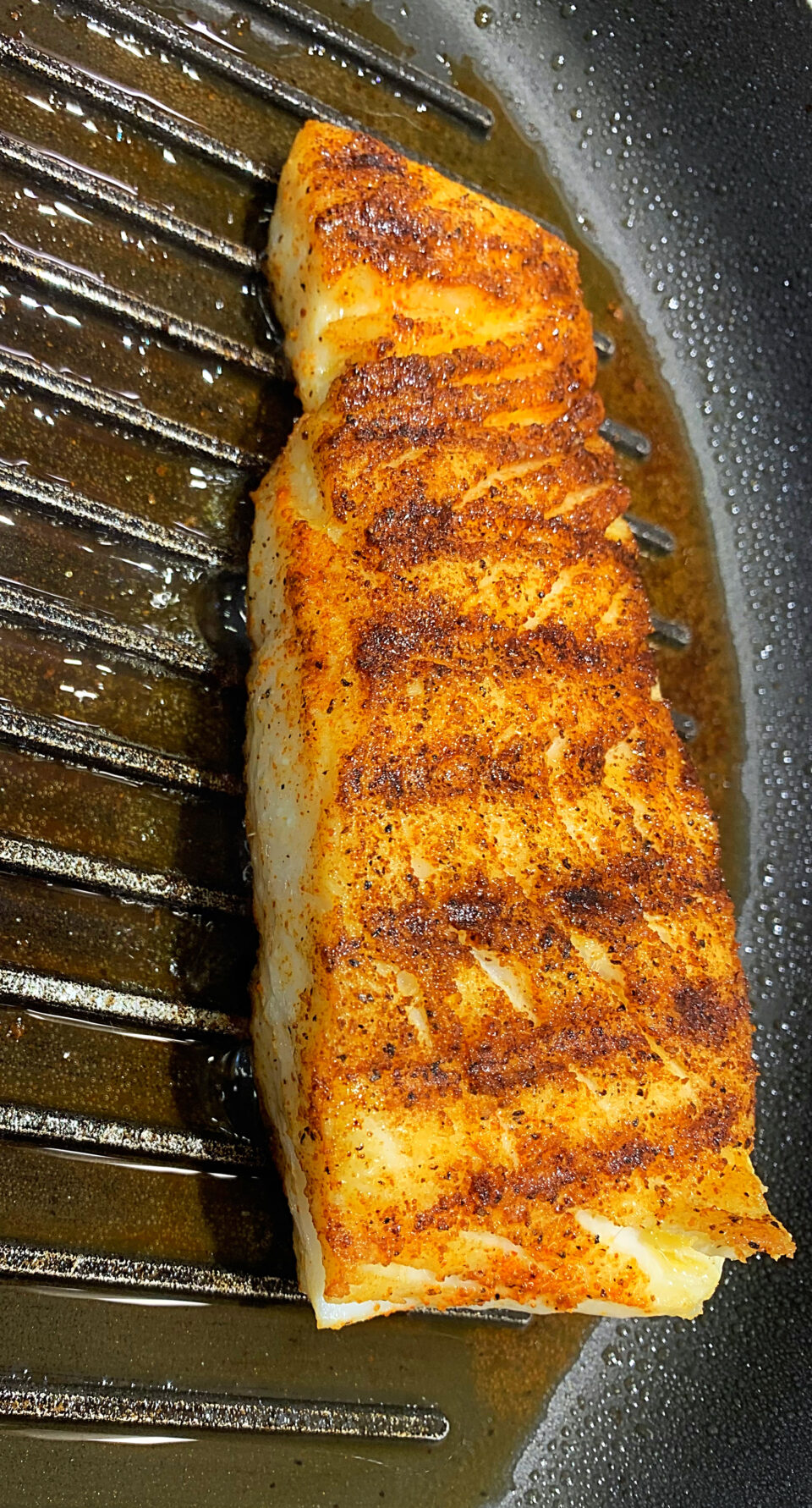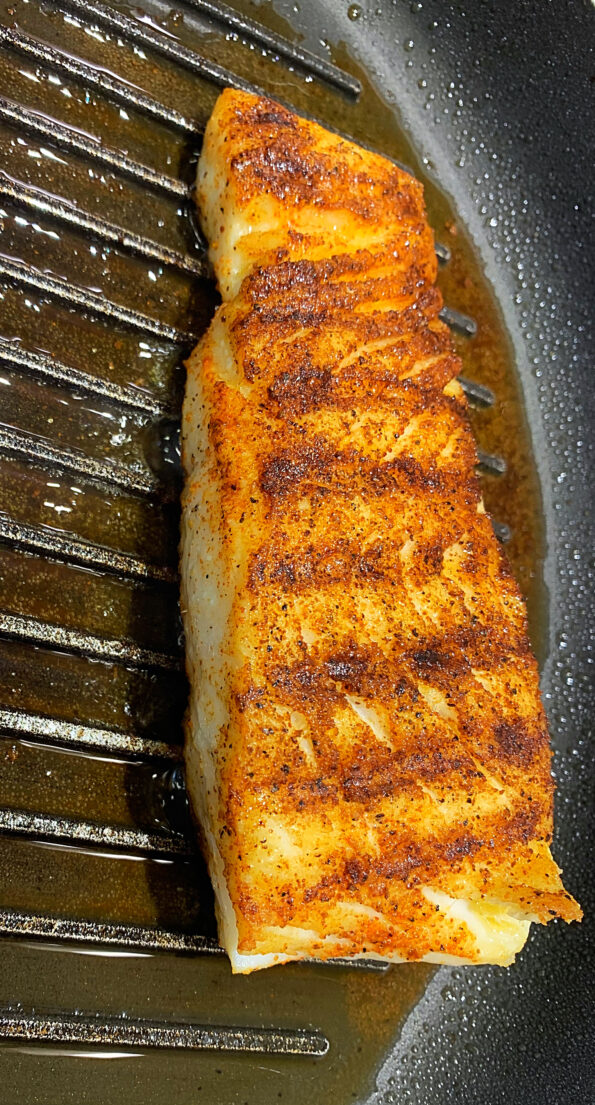 Halibut is a lean fish with a mild taste. Similar to tilapia but thicker and firmer than Cod.
I created a simple Grilled Halibut with Watermelon Salsa. This is perfect for grilling season.
Print Recipe
Halibut with Watermelon Salsa
Yum
Summer is upon us. I love Grilling and enjoying refreshing drinks and Food. This Halibut with Watermelon Salsa checks off all of these boxes.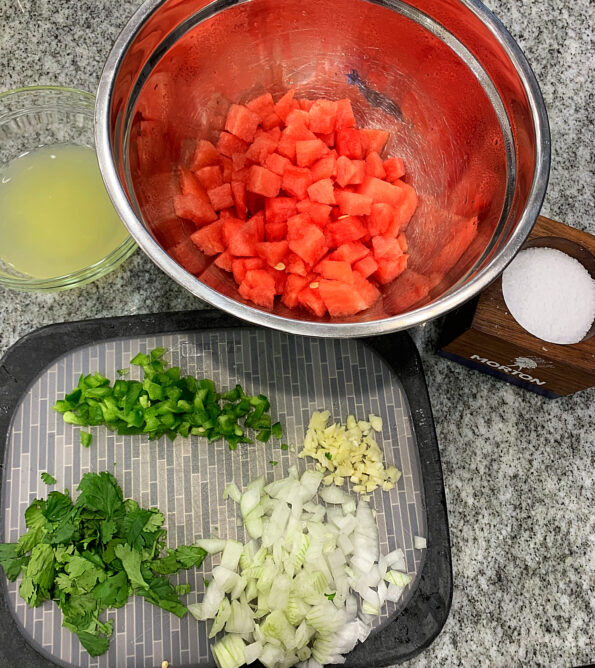 Directions for the Watermelon Salsa: 
Add the watermelon, garlic, jalapeños, onions, cilantro, citrus juice. Stir.
Add a pinch of salt. Stir. Taste.
Serve on top of the Halibut.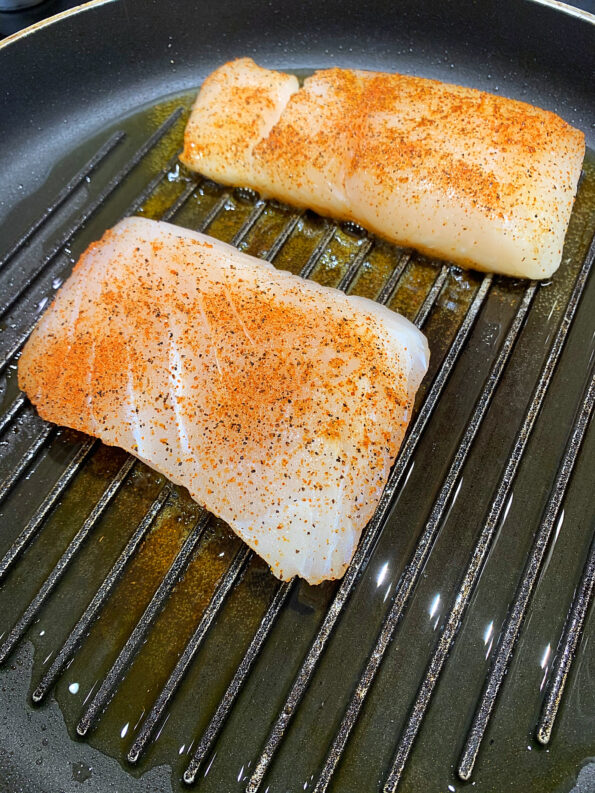 Directions for Grilled Halibut:
Season the halibut with Slap Ya Mama, Smoked Paprika and Cayenne pepper. Turn the heat up. Season generously.
Pour Olive Oil in a Grill pan.
Once hot add the Halibut to the pan. Grill the fish about 4 minutes on each side. You should see beautiful grill marks. (The internal temperature should be between 120 - 130).
Once the fish is done. Plate the fish first then top with the watermelon salsa.
Enjoy.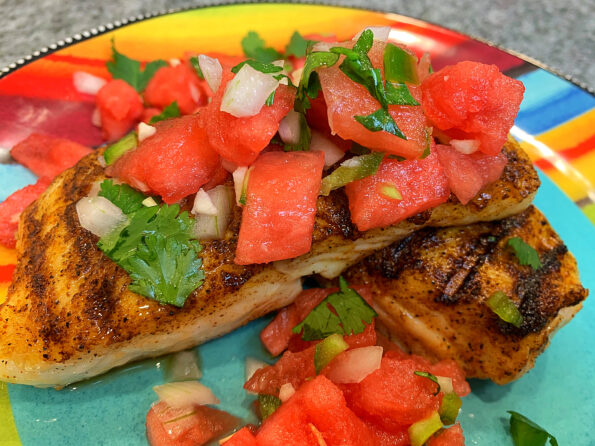 Check out my easy recipe for the Watermelon Salsa.
Interested in ordering Halibut? Check out Wild Alaskan Company. Here is a link to the website. http://WildAlaskanCompany.com