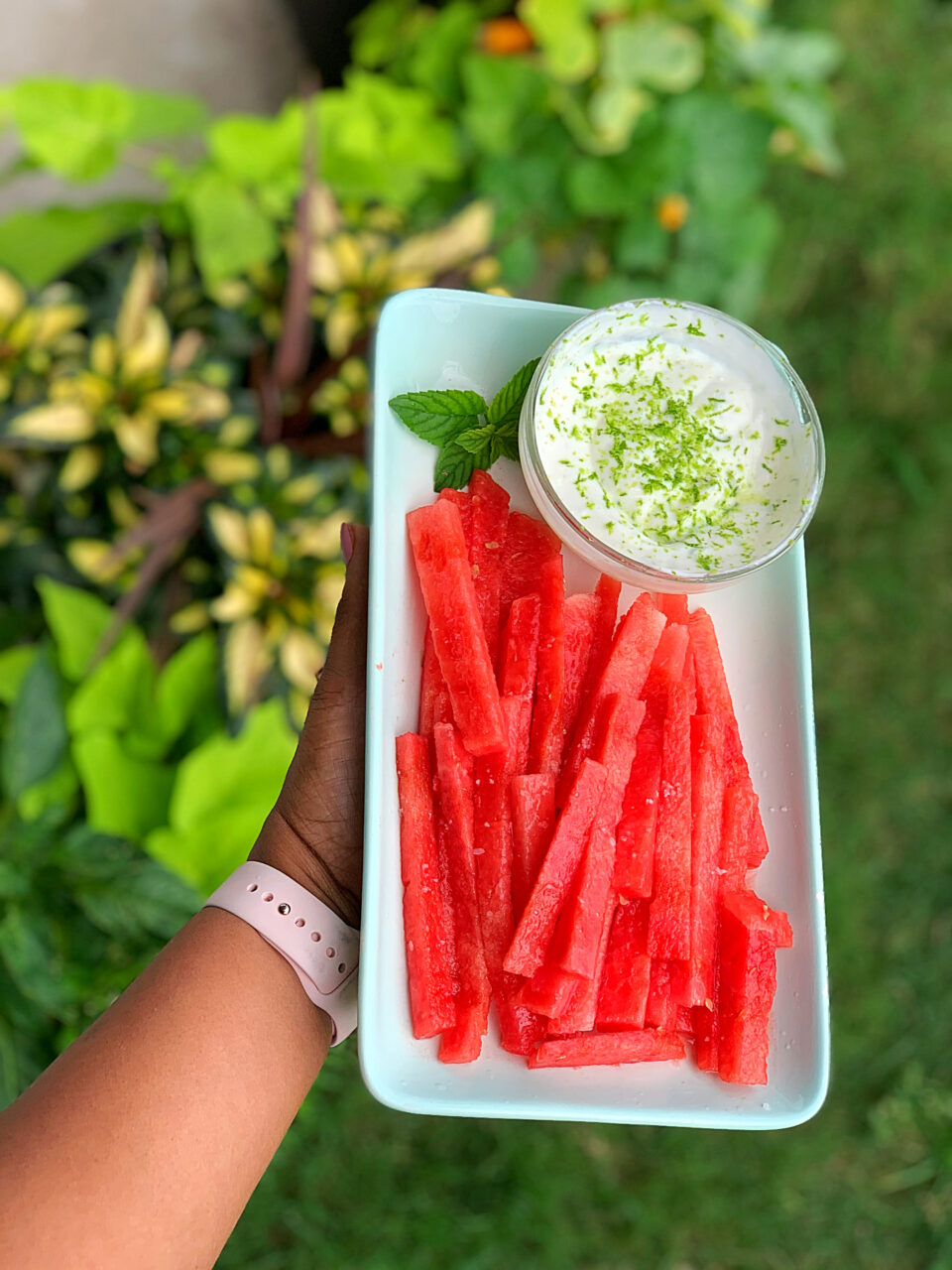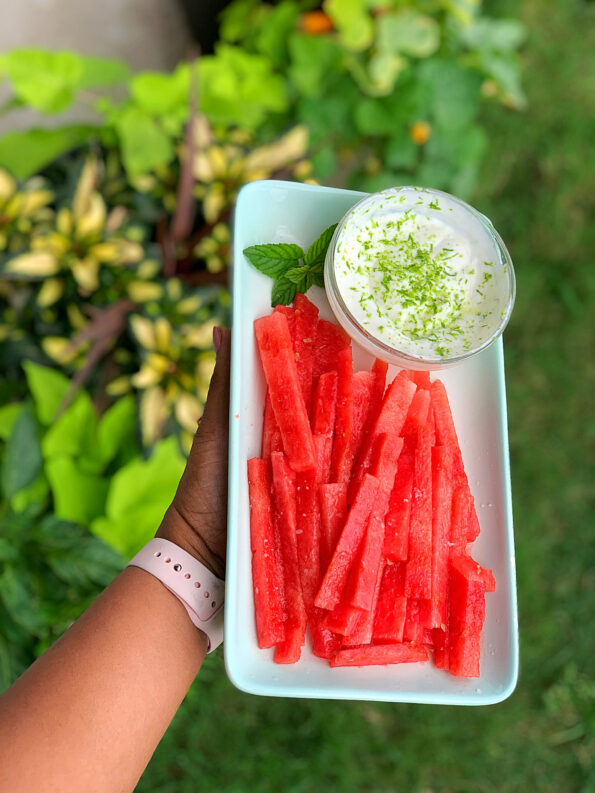 Summer time is in full effect. The beauty of Summer, is Grilling, Swimming and Family Time.
Every cookout should have some sort of fresh Summer fruit.
Whether you love fruit or not, this will be a star at the next Summer Cookout.
Watermelon Fries, an easy creation that would be perfect as an appetizer or dessert for the health conscience attendees.
Print Recipe
Watermelon Fries
Yum
Watermelon Fries, a simple dessert or appetizer for your Summer Cookout.
Watermelon Fries 
Ingredients: 
Small Watermelon
Lime
Kosher Salt
Local Honey
Chobani Non-Fat Greek Yogurt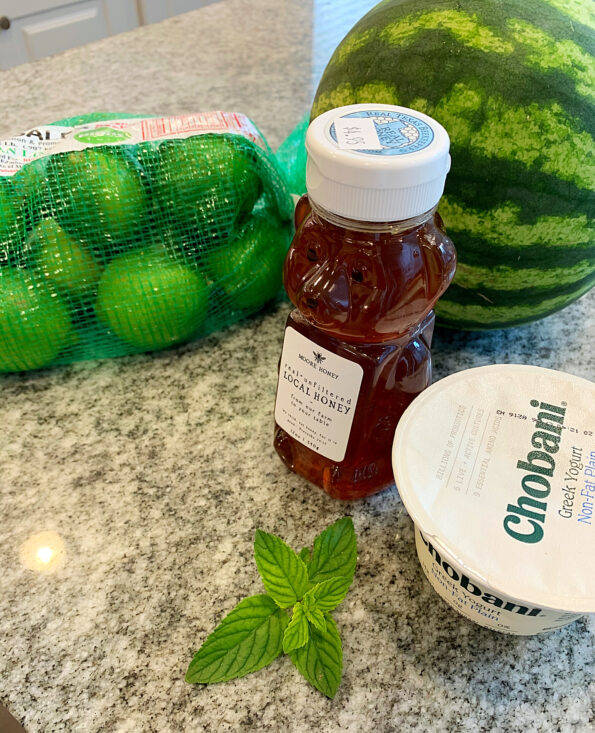 Directions:
Cut the watermelon into thick slices.
Trim the green off of the watermelon.
Cut the watermelon into fries about an 1/2 inch or thick. Place in a decorative plate.
Add the yogurt into a bowl.
Zest an entire lime into the bowl of yogurt.
Add the Honey into the bowl.
Stir. Taste. If the Yogurt is sweet enough, add a little more lime zest on top for presentation.
Place the Lime Yogurt Dipping sauce on the plate.
Place a sprig of mint for garnish.
Serve right away or wrap with cellophane wrap and serve the next day!
Enjoy!