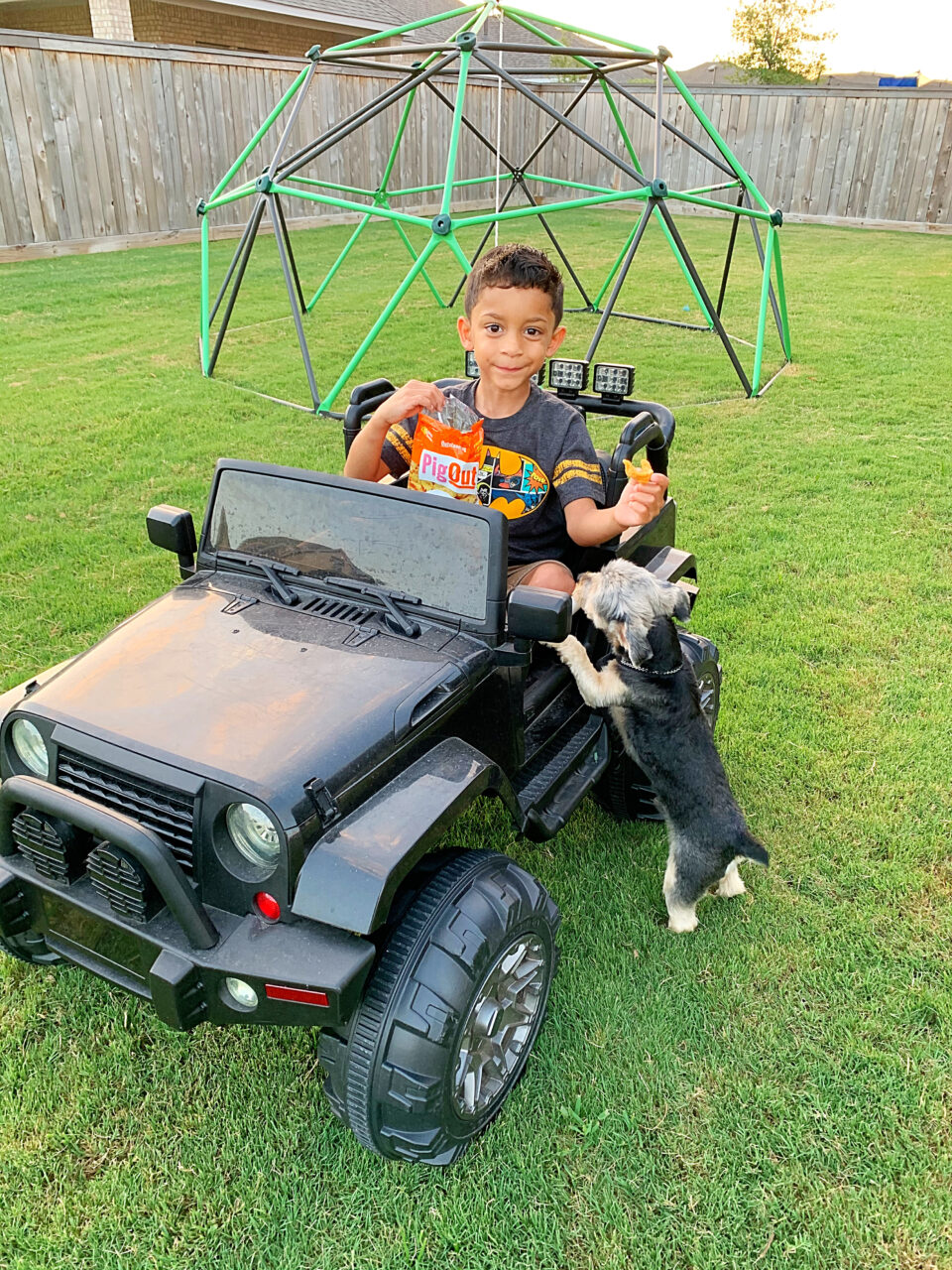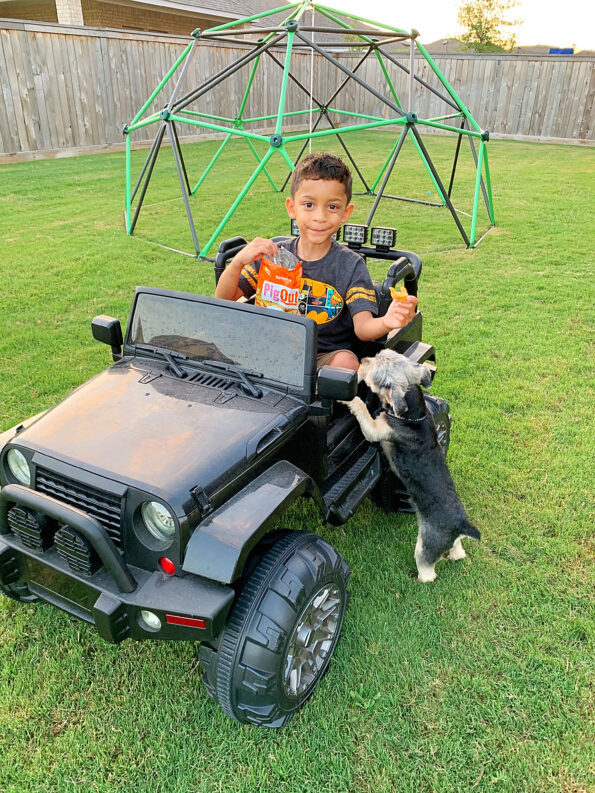 Sponsored Post 
It's Taco Tuesday! Today's Tacos are with a twist, Pig Out Fish Tacos.
Pig Out Pigless Pork Rinds. Yeah you heard me. I grew up eating Pork Rinds. Pork Rinds is a popular snack in Louisiana.
When I first heard that Pig Out made a Pigless Pork Rind, I was a bit skeptical. But I have to say, I was impressed.
Pig Out Pigless Rinds is a plant-based, no cholesterol, GMO Free, Gluten Free, Soy Free and much more.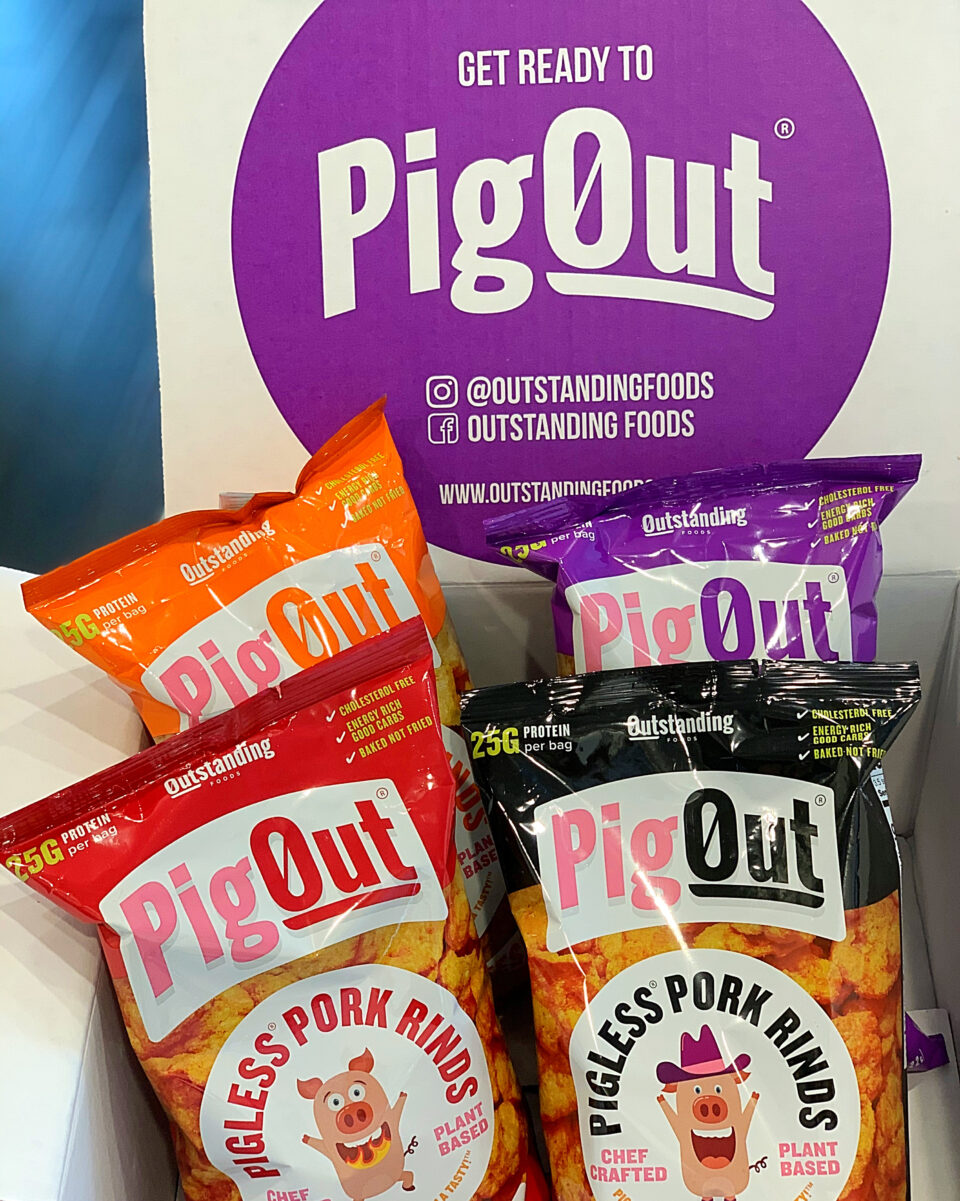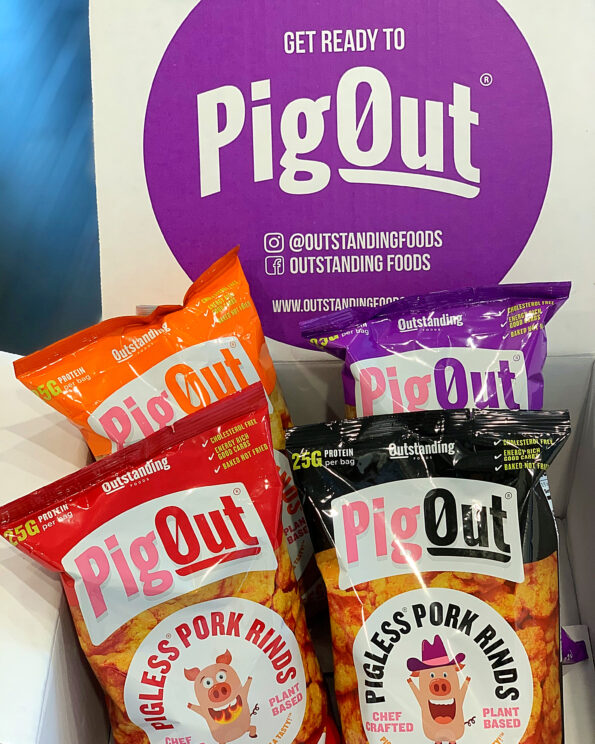 Pig Out shipped me 4 flavors to try. The flavors were Hella Hot, Nacho Cheese, Original and Texas BBQ. 
The Pig Out Rinds make a great healthy snack, perfect for battering fried items plus they make great toppings for sandwiches. Be sure to follow my blog for more on these recipes.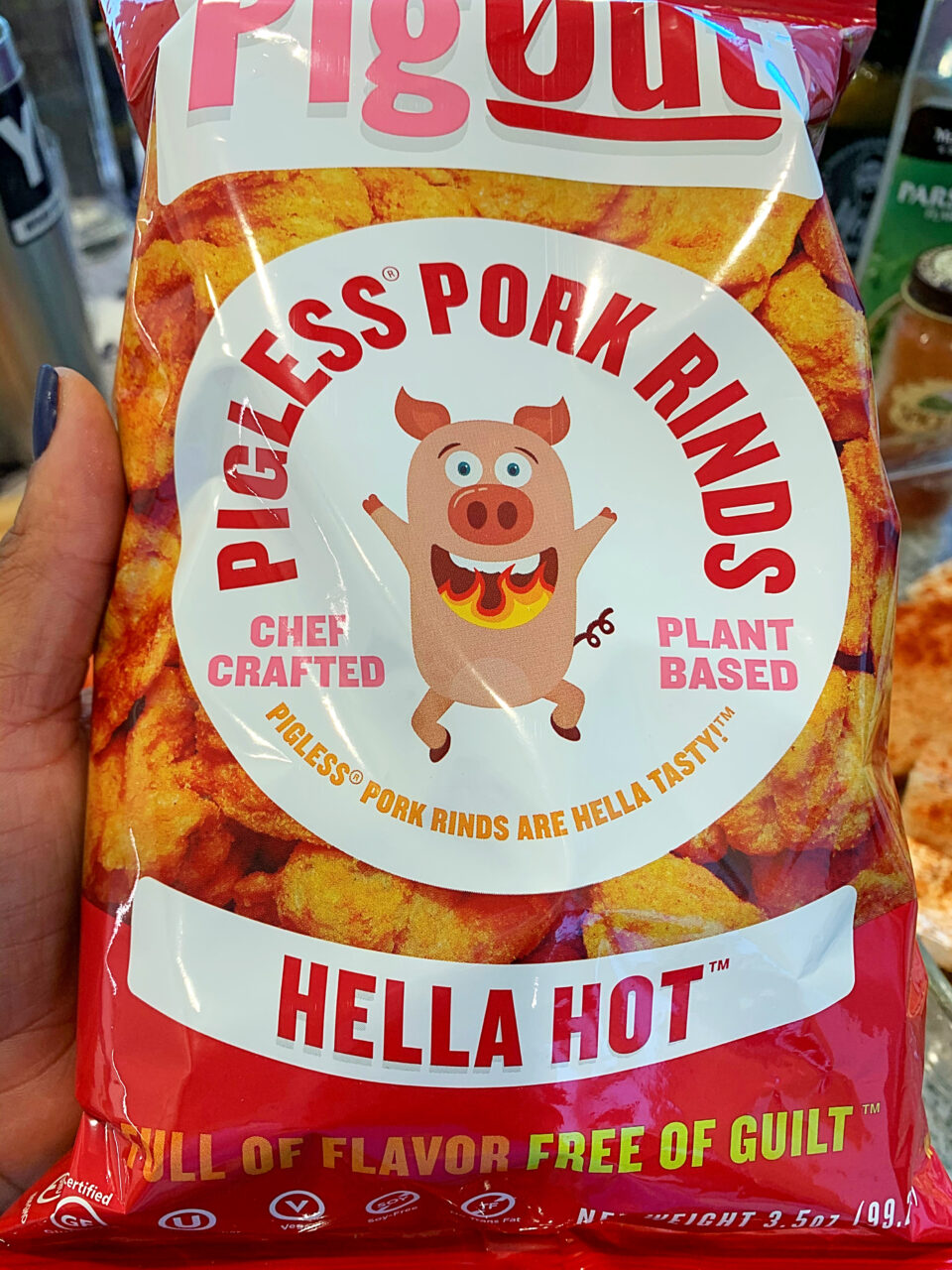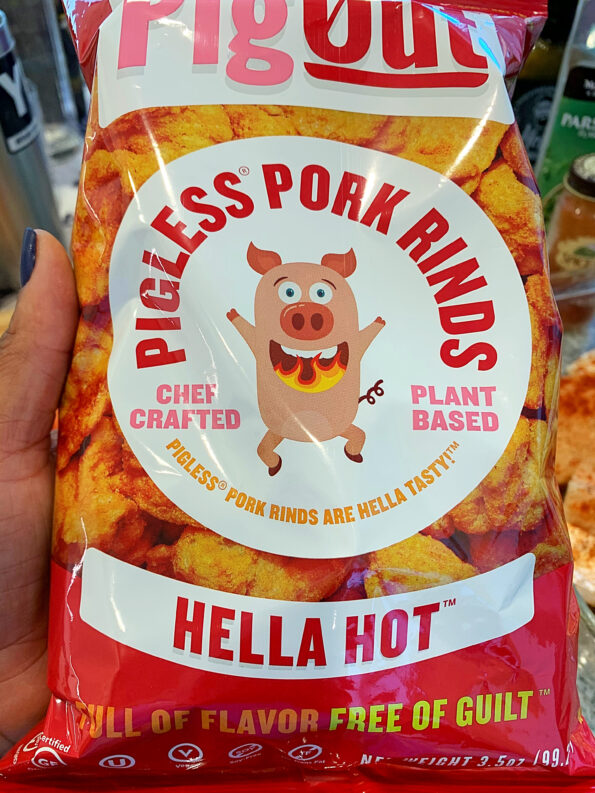 I have a few recipes coming with the use of the Pig Out Rinds. But today's recipe is the Pig Out Fish Tacos.
The Hella Hot was my favorite one, next to the BBQ one.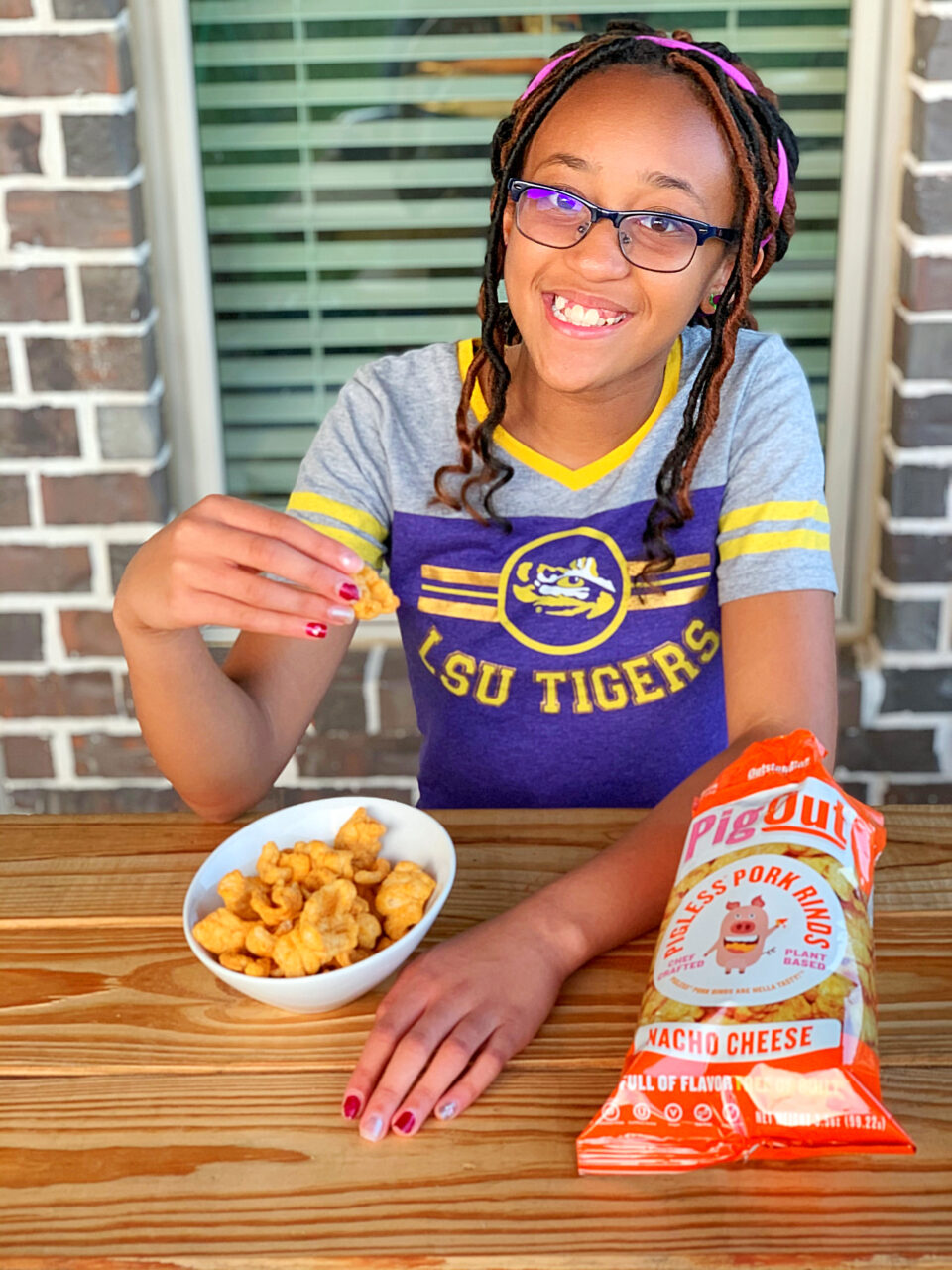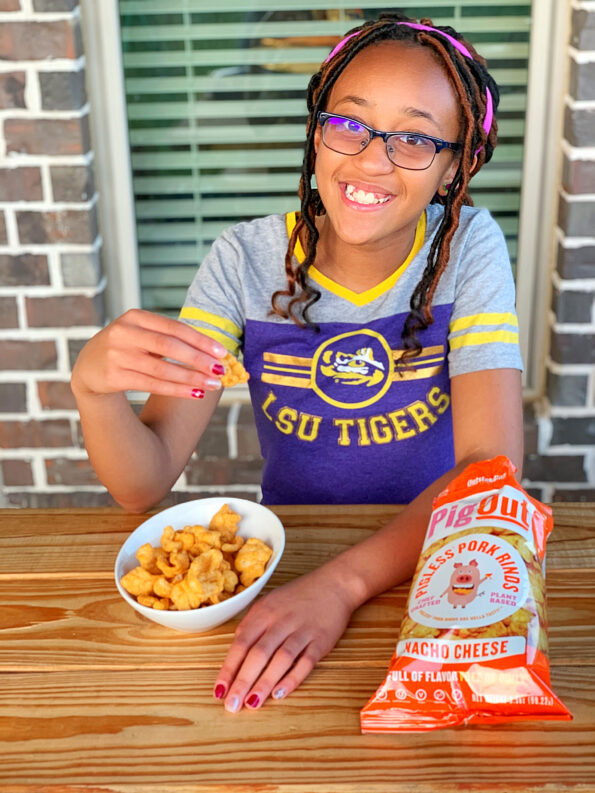 My kiddos loved the Nacho cheese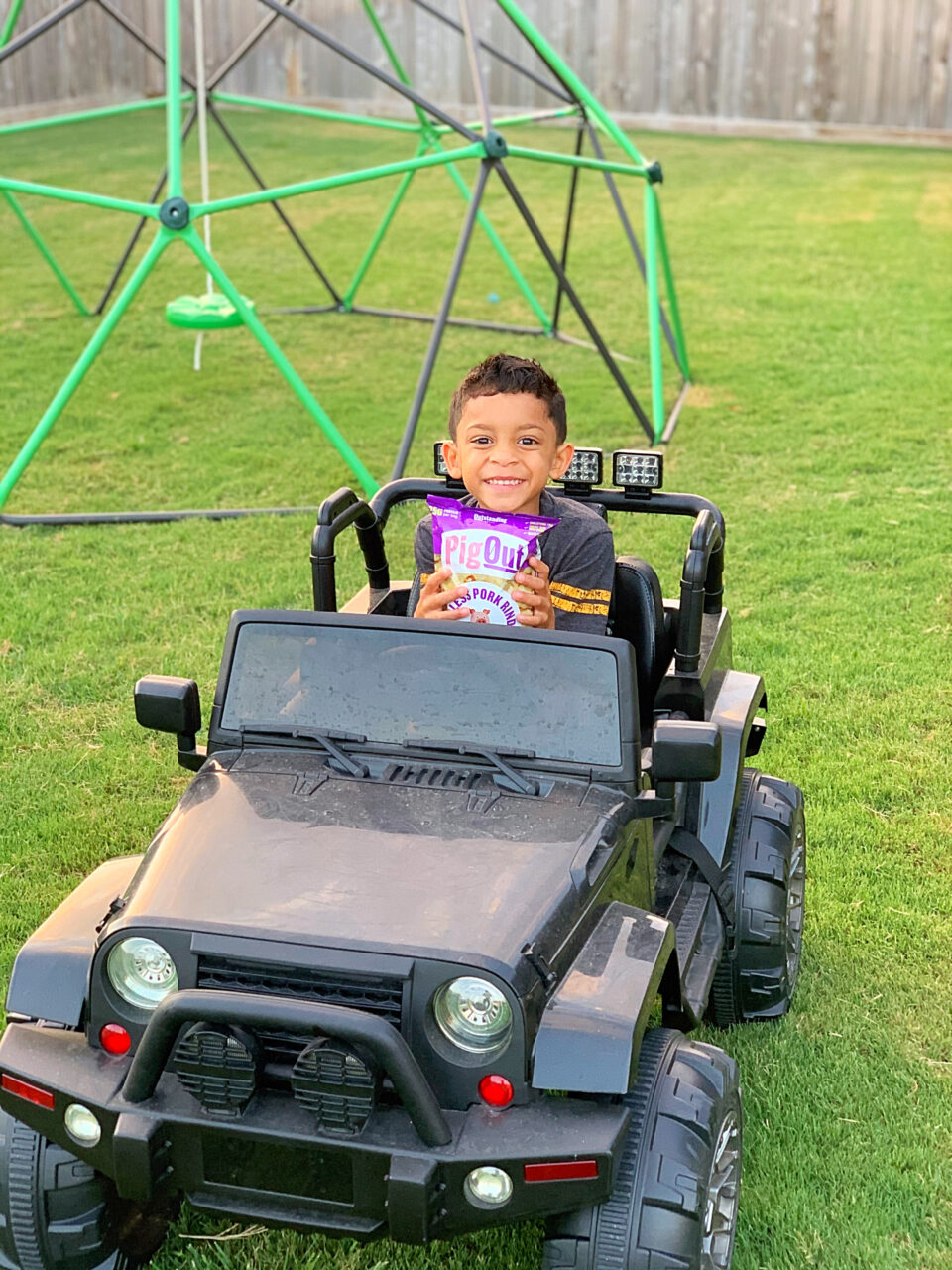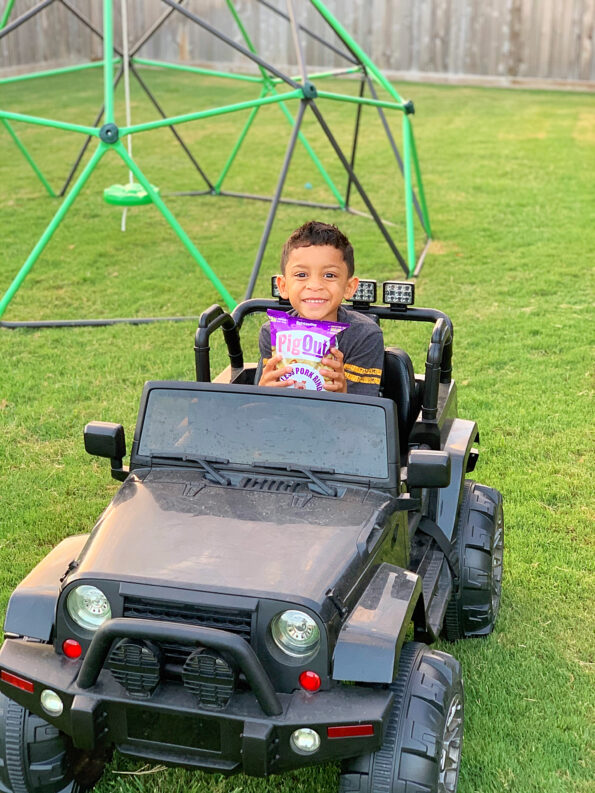 For more details on Pig Out visit their website https://www.pigoutrinds.com/a-outstanding
Print Recipe
Pig Out Fish Tacos
Yum
Fish tacos with a healthier batter option. Pig Out Pigless Pork Rinds make a great batter for frying items.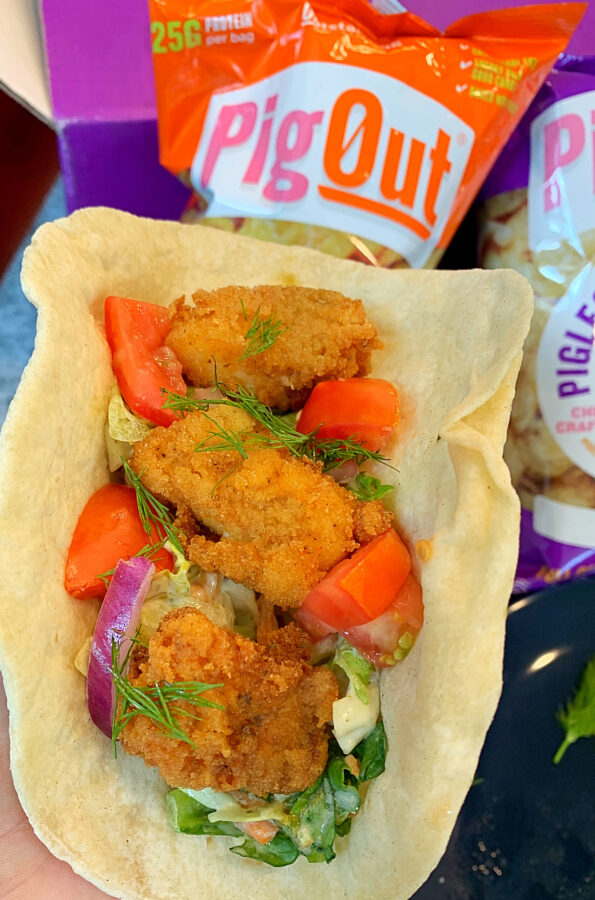 Pig Out Pigless Pork Tacos
Every fried dish, whether it's seafood, chicken or beef needs a good batter. I replaced my normal egg wash and flour mixture for the Pig Out Pigless Pork Rinds paired with mustard.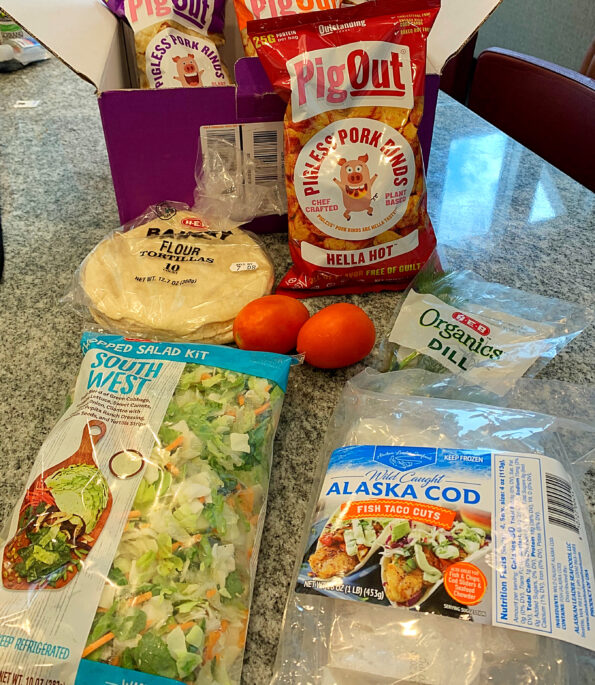 Ingredients:
Alaska Cod
Flour Tortillas
Southwest Chopped Salad Kit
Tomatoes
Fresh Dill
Pig Out Pigless Pork Rind Hella Hot
Hoff's Mean Green Sauce
Garlic Powder
Onion Powder
Slap Ya Mama Seasoning
Smoked Paprika
Dry Parsley Flakes
Yellow Mustard
Canola Oil
Purple onion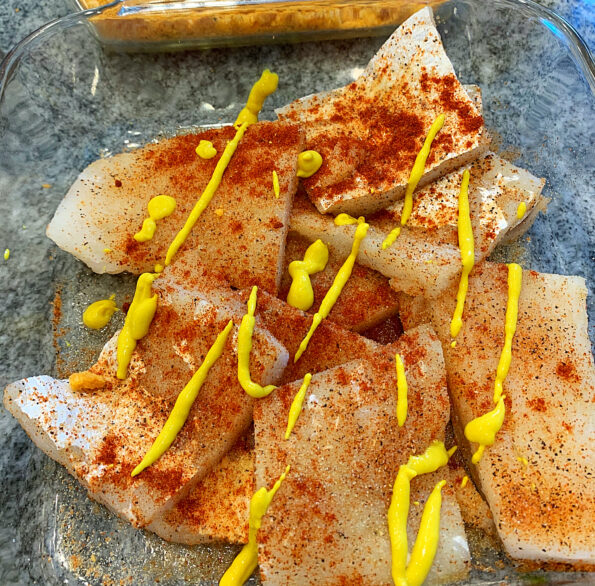 Directions:
Take the Pig Out Hella Hot Rinds and add to blender and pulse until the texture is that of flour. Set aside.
Cut the Cod into bite size pieces.
Add the Cod to a pan, season with Slap ya mama, onion powder, smoked paprika, garlic powder.
Sprinkle mustard on top of the cod. Rub the mustard.
Add dry parsley to the pork rinds (flour mixture). Stir.
Heat Canola Oil in a deep fryer for 350 - 375 degrees.
While the oil heats up, add Chopped salad to bowl. Stir in the salad dressing.
Dice the tomatoes. Set aside.
Julienne cut the onions. Set aside.
Dip the cod fish into the hella hot mixture on both side. Cover completely.
Fry in the deep fryer for 5 -7 minutes depending on the size of the bite size fish.
Remove the fried fish and place on a paper towel lined plate. Set aside.
Repeat.
Heat the tortillas on both sides in skillet. 1 - 2 minutes.
Build the taco. Add Salad mixture, top with fish, tomatoes, purple onions and fresh dill. Drizzle with Hoff's Mean Green sauce (optional).
Enjoy.