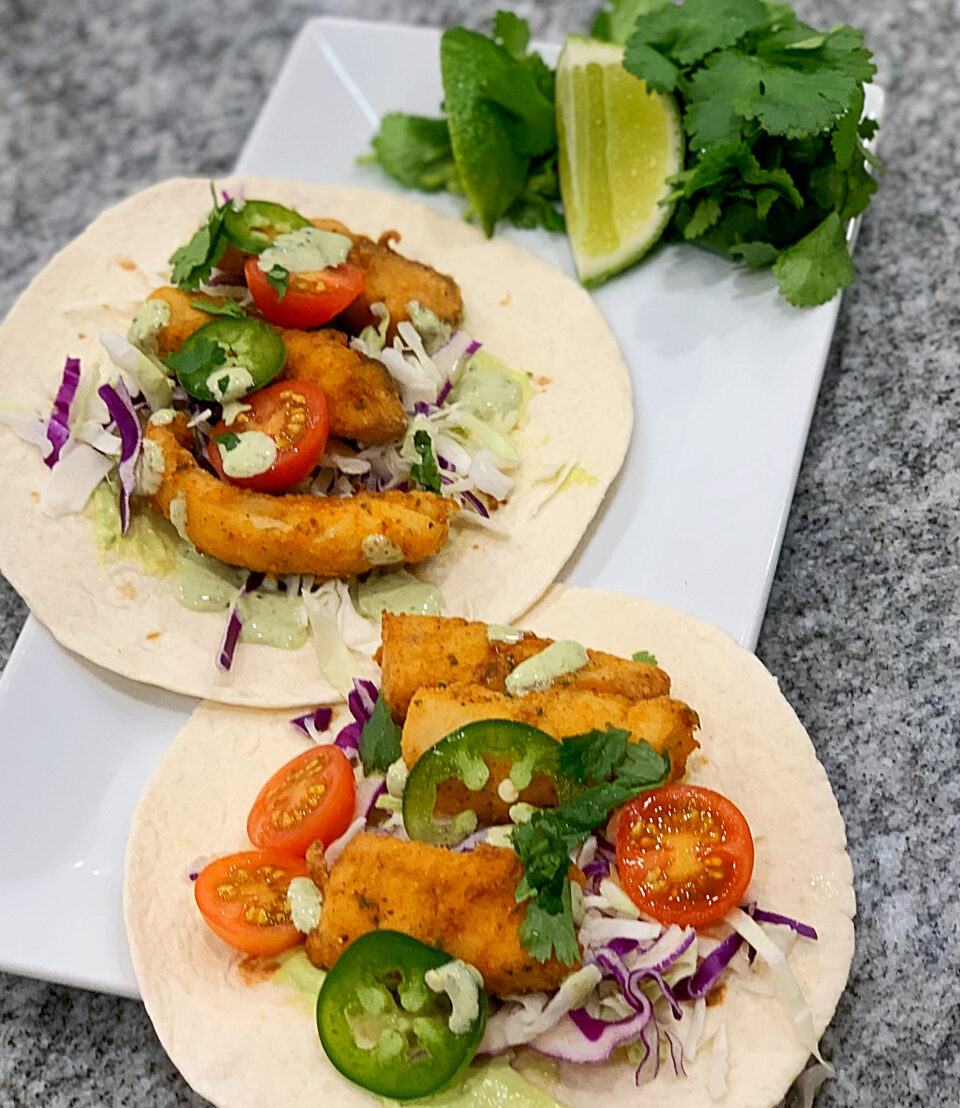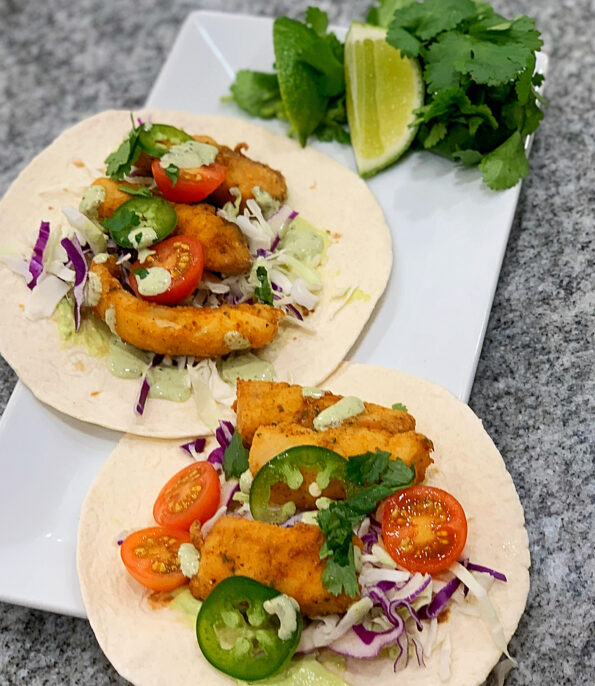 It's officially Lent Season. Who doesn't love Fish Tacos?
My uncle sent us home with fresh Redfish last time I visited Louisiana.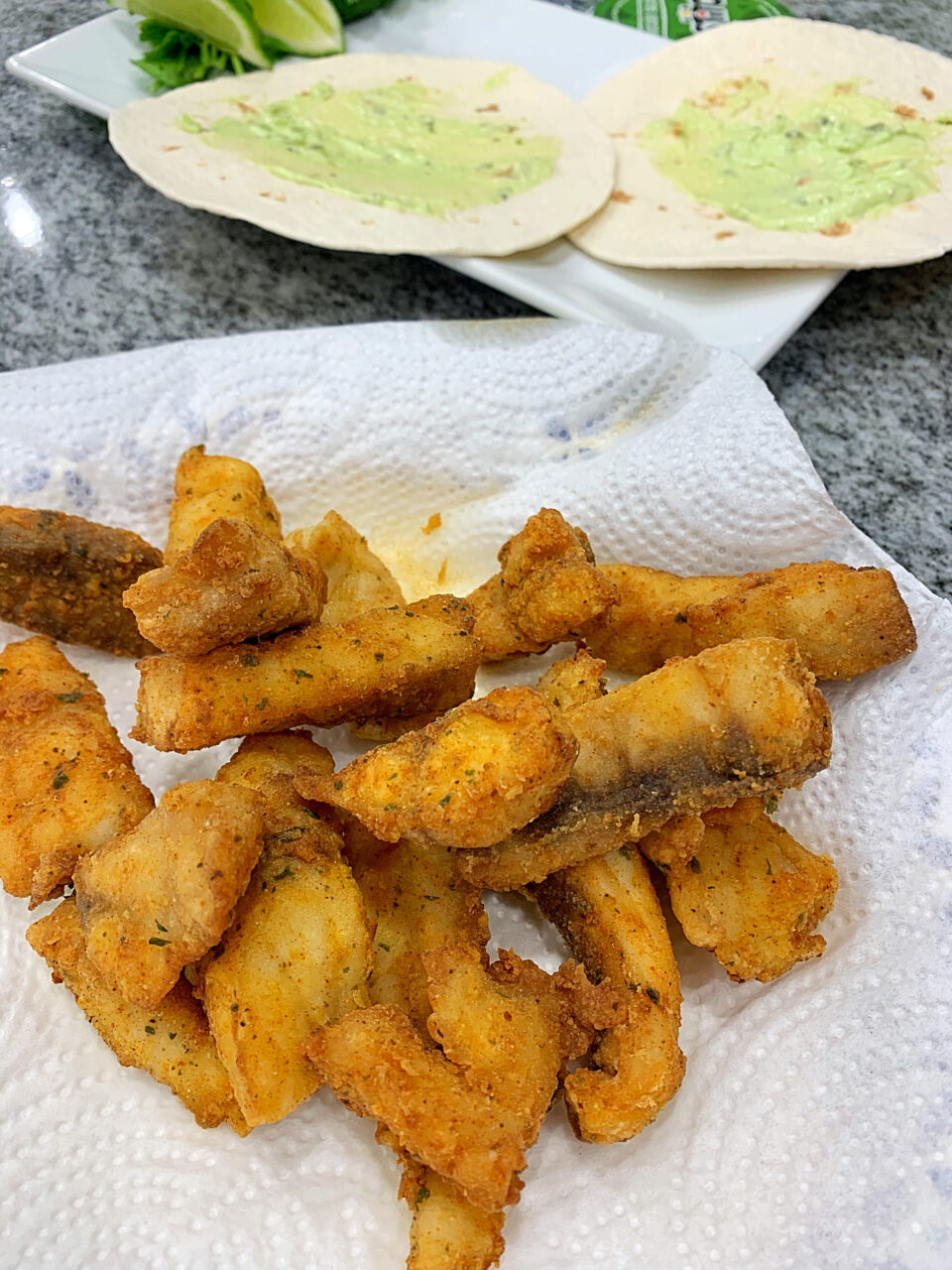 I decided to cook Redfish Tacos. I fried some of the fish and the other half was prepared in the air-fryer.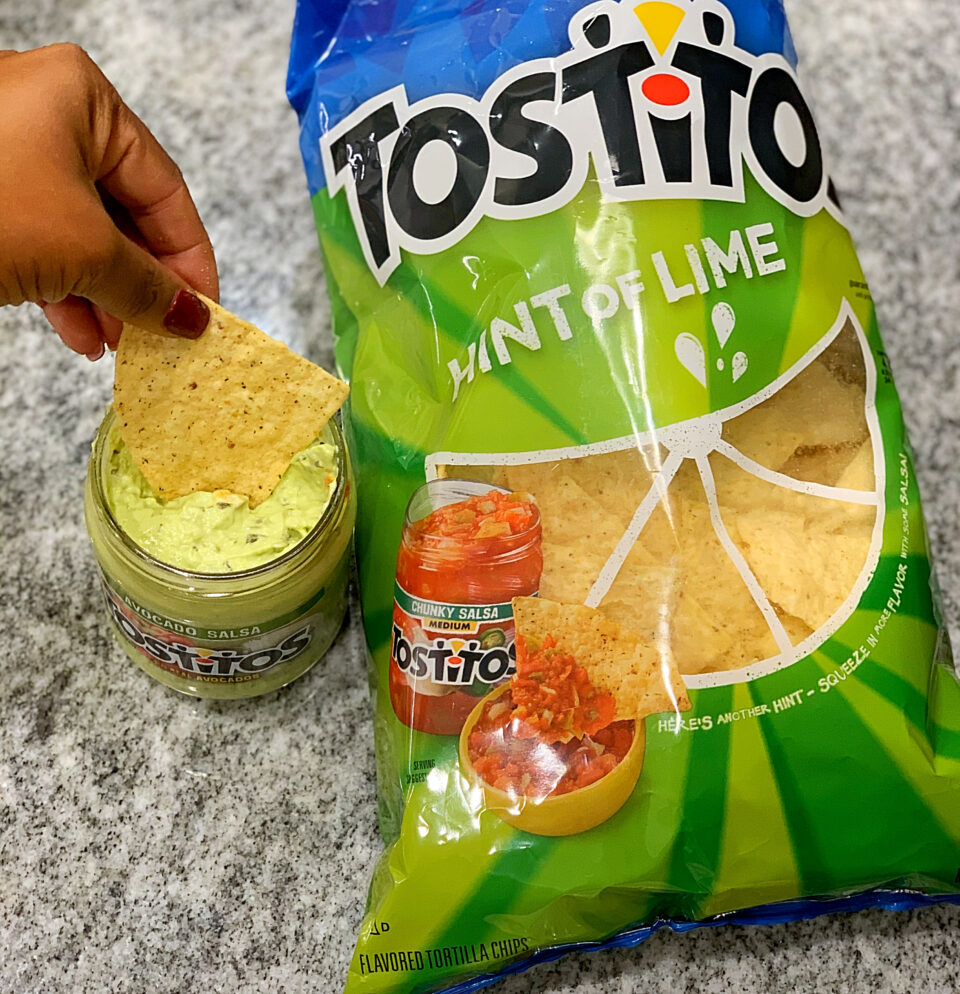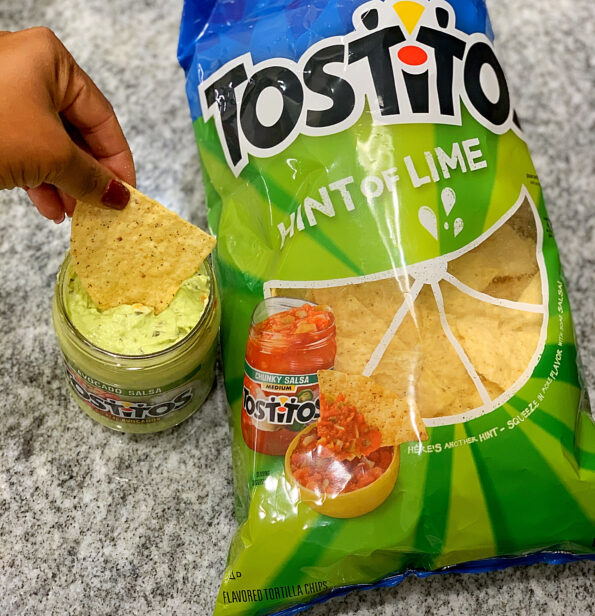 I centered this Fish taco around the new Avocado Salsa by Tostitos.
Print Recipe
Redfish Tacos
Yum
My favorite type of tacos is fish tacos. So this is my Redfish Tacos recipe.
Cook Time

10 - 20

minutes
Cook Time

10 - 20

minutes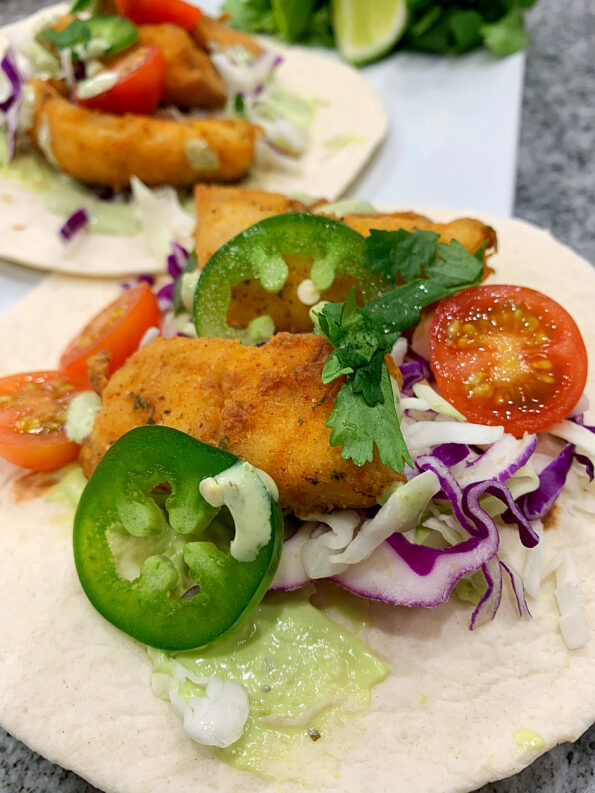 Ingredients:
Redfish or any white flaky
Fresh Jalapeños
Lime
Fresh Cilantro
Flavor Bomb Sweet Tomatoes
Avocado Salsa
Shredded Cabbage
Soft & Fluffy Tortillas
Tostitos Hint of Lime Chips
Seasoning for Fish (All Seasoning or Spice Blend)
French's Classic Mustard
Dry Parsley
Smoked Paprika
Garlic Powder
Onion Powder
Smoked Paprika
Pam Olive Oil Spray
Flour
Cilantro Cotija Dressing (optional)
Mazola Corn Oil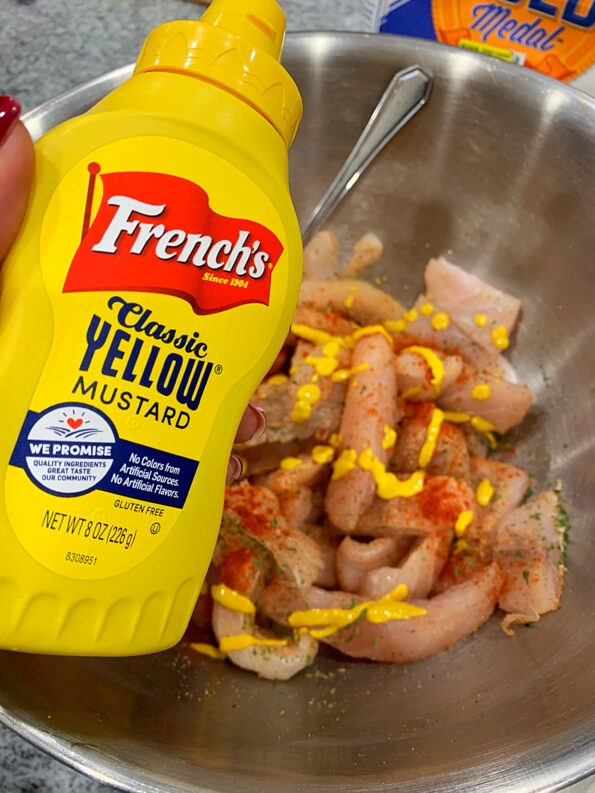 Directions:
Rinse and pat dry Red fish or fish of choice.
Cut the fish into bite size pieces
Season the fish with your seasoning of choice. I used Slap Ya Mama.
Add some mustard to the fish. Just a little about 3 - 4 tbsp or so. Enough to add a little flavor to the fish.
In a bowl add flour, garlic powder, onion powder and smoked paprika and dry parsley. Stir and add fish in batches to the flour mixture.
Add grease to pot to heat. Once oil is hot enough, drop the fish in to fry. About 3 - 5 minutes depending on the thickness and size of the fish pieces.
If you prefer the healthy  version, add fish to air fryer basket on air fryer setting for about 18 minutes or until cooked completely.
Rinse tomatoes and cut in half.
Chop cilantro for garnish or just cut off stems.
Cut lime into spears.
Slice jalapeños into thin slices.
Heat tortillas and build tacos.
Once all the fish is fried, build taco.
Tortilla, spread avocado salsa, shredded cabbage, fish, tomatoes, cilantro and fresh jalapeños. A few dashes of Cilantro Cotija Dressing (optional). Finish with a squeeze of lime.
Serve with Hint of Lime Chips and Avocado Salsa.
Delicious.