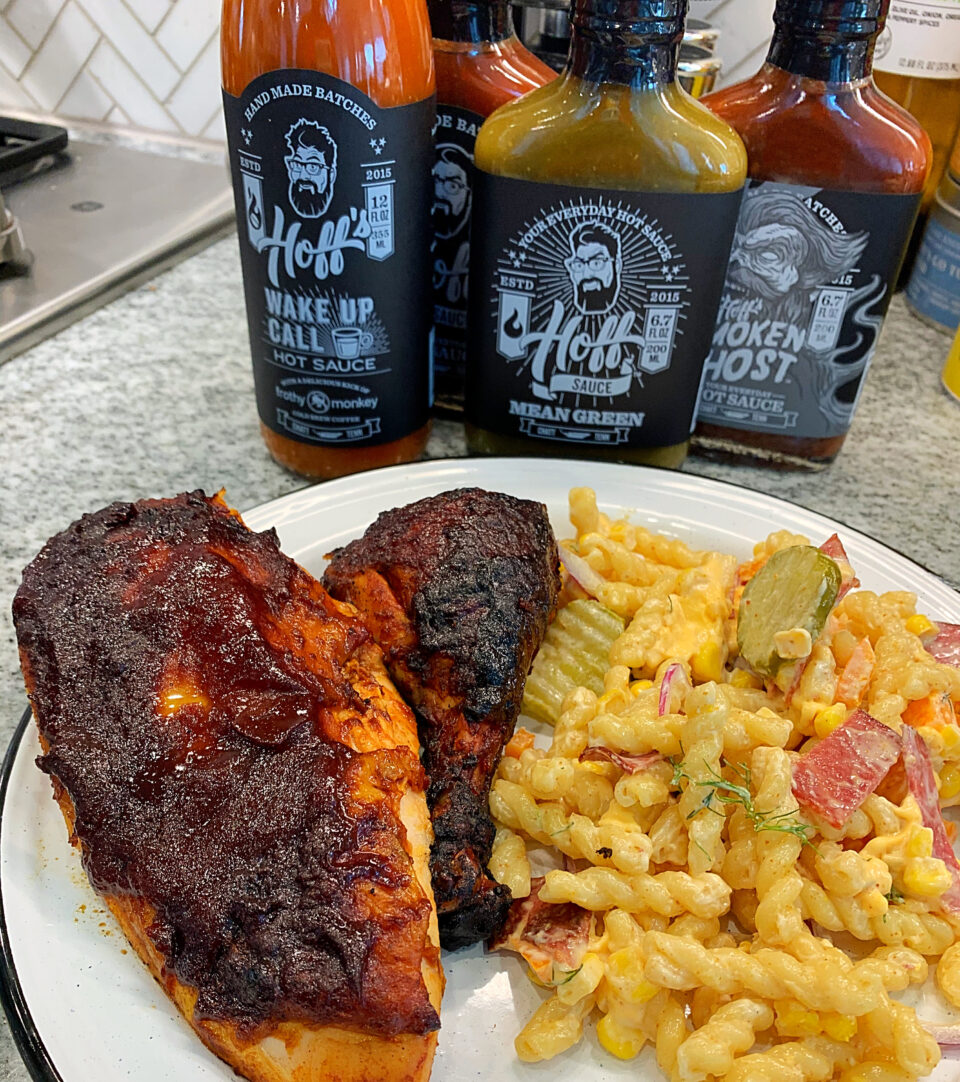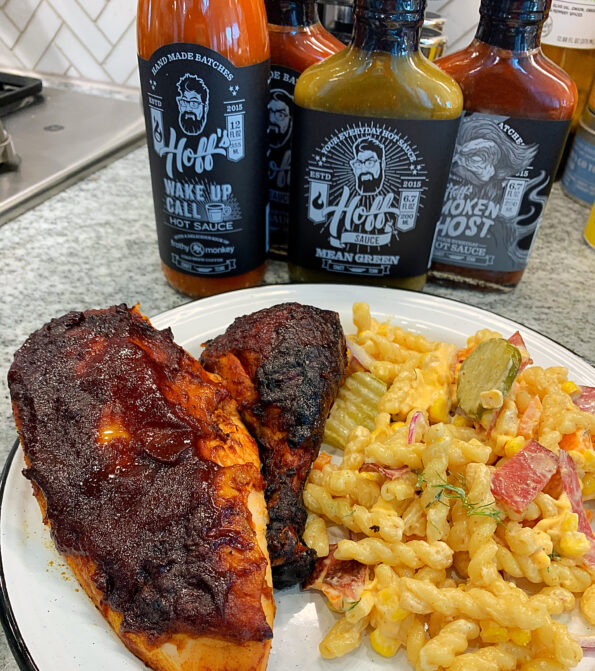 Sponsored Post 
One of my favorite things about being a blogger is collaborating with brands. I love receiving boxes of goodies and products to create recipes.
Creating recipes is something I find exciting. Why? Because it challenges me to come up with new recipes to share with my followers.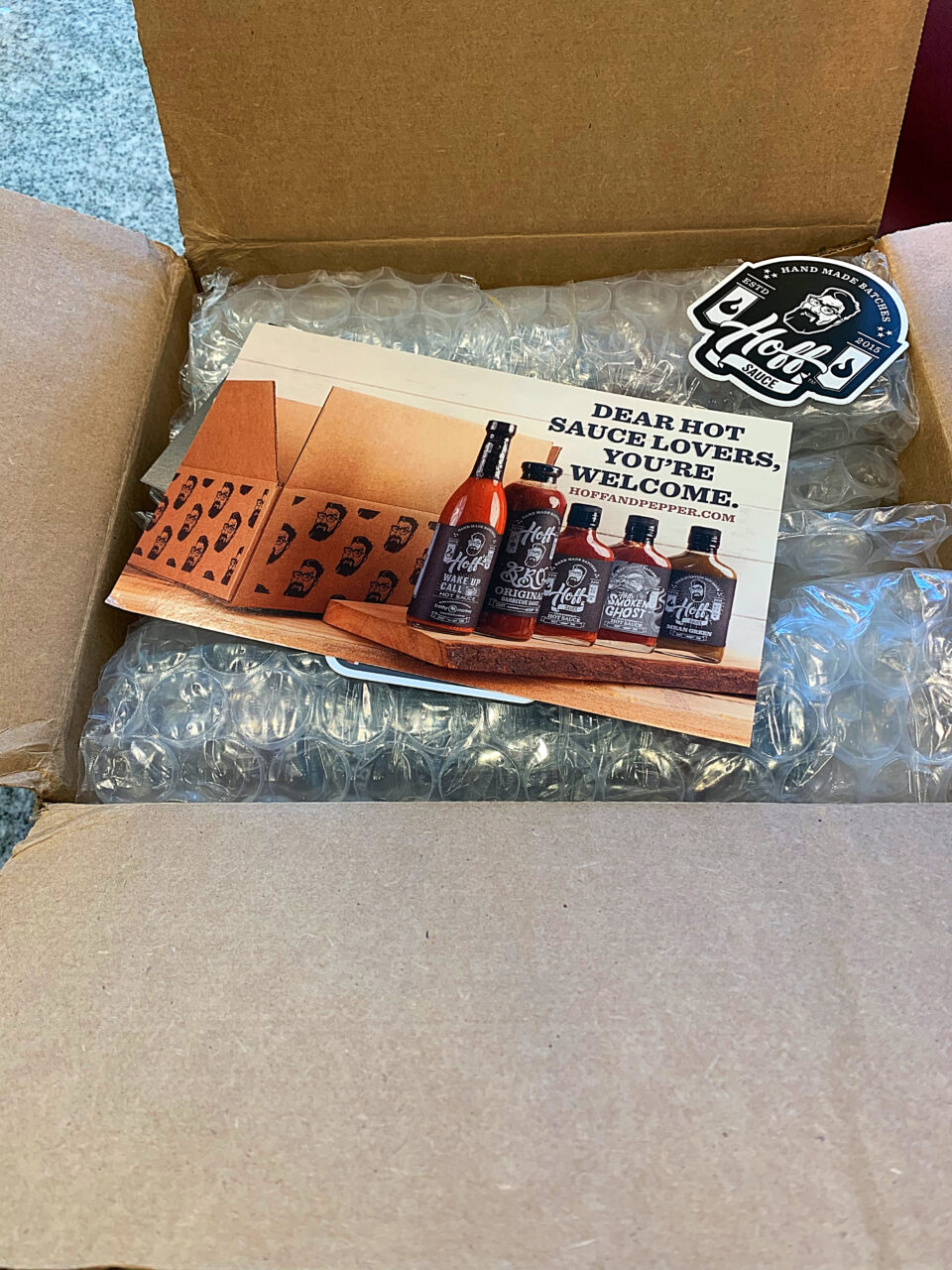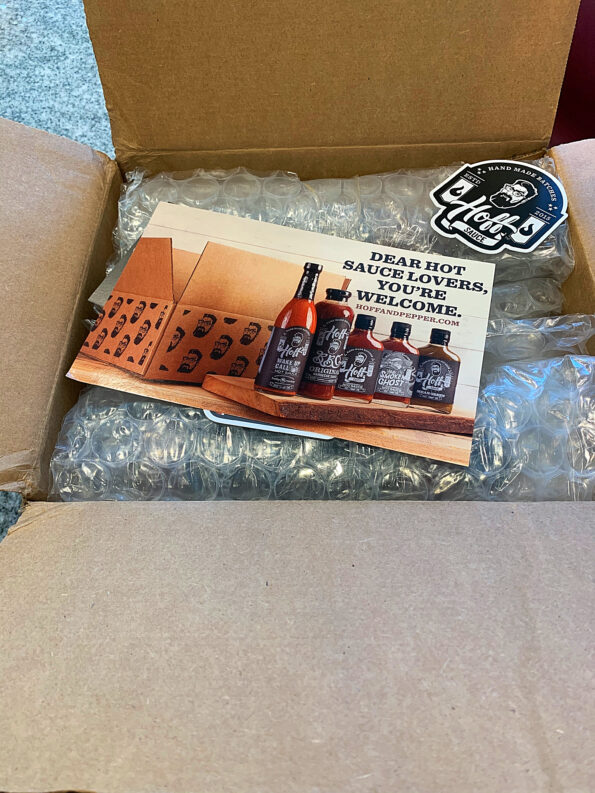 One of the newest brands I've had the opportunity to collaborate with is Hoff's Sauces. Hoff's Sauces was created by Aaron "Hoff" & Michelle "Pepper" Hoffman.
"Handcrafted with farm fresh Jalapeños and Habaneros, Hoff's original Hoff Sauce™ has gone on to win numerous awards and gain international recognition.
Hoff & Pepper always strives to create sauces and seasonings that enhance flavors with balanced heat profiles. Every one of their handmade products is manufactured in Chattanooga, TN and naturally vegan & gluten free".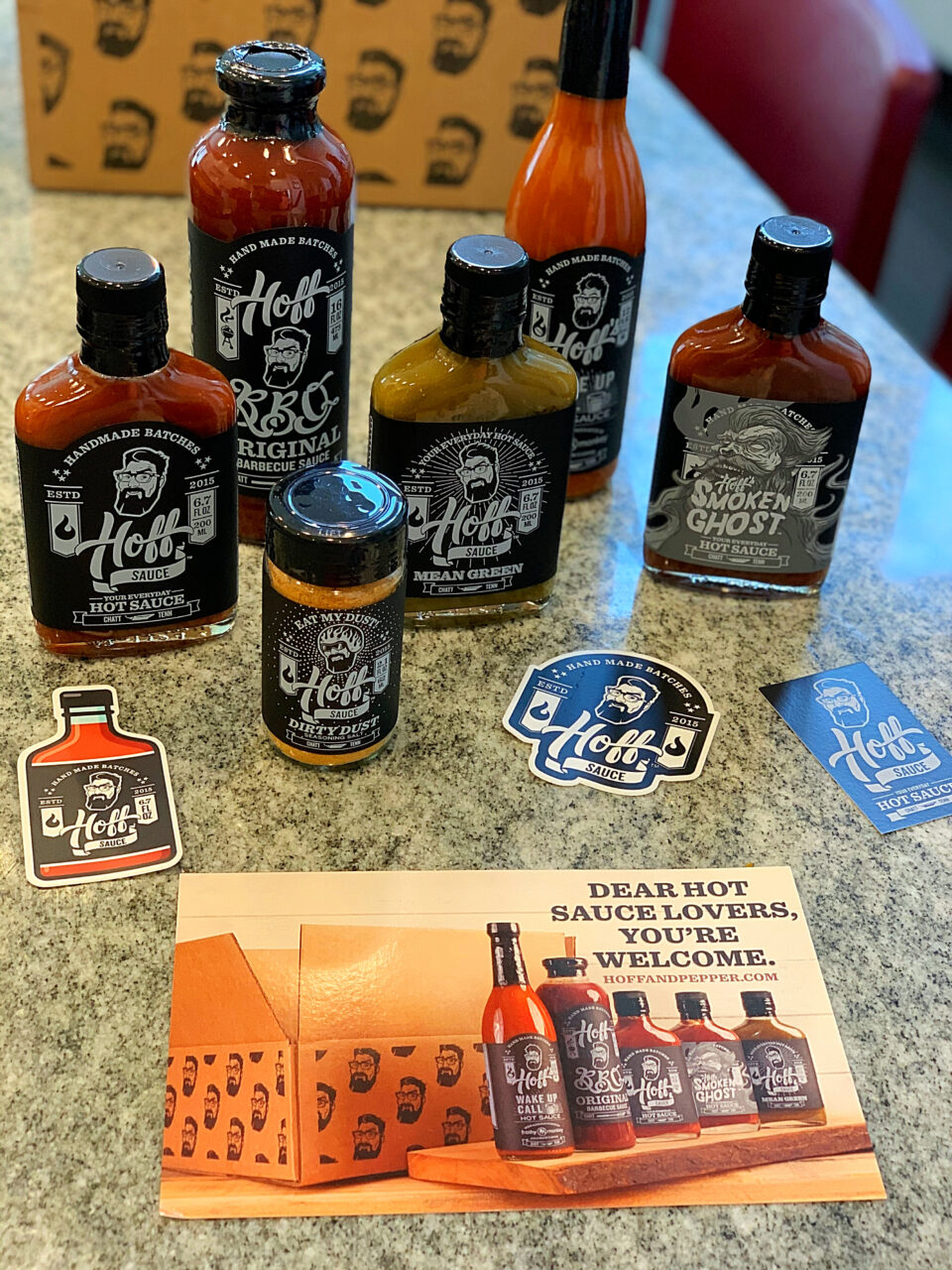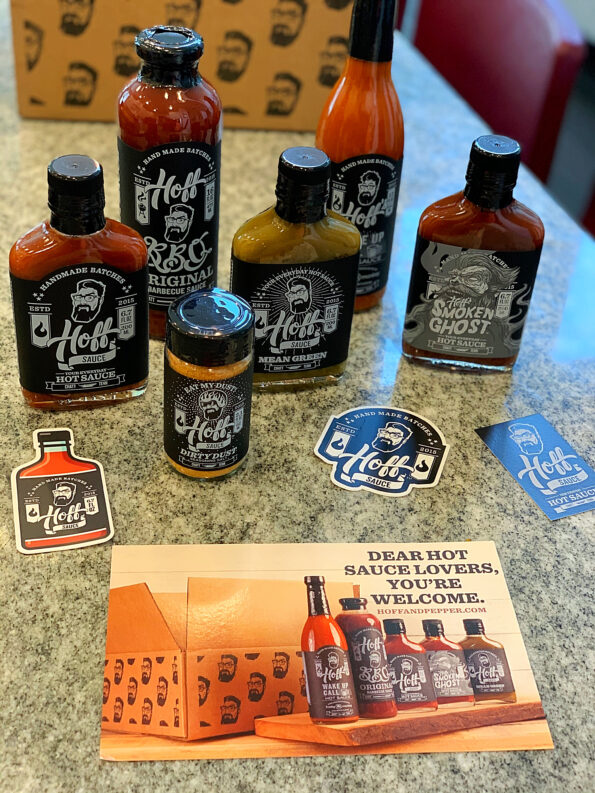 Hoff's Sauces include seasonings, bbq sauces, hot sauces, chili powder, variety packs and much more.
Let me start off by saying that the marketing and bottling of the products from Hoff's was well designed and thought-out.
From the High quality, style and design from the bottle choices, the labels and the bottle tops. Really nice.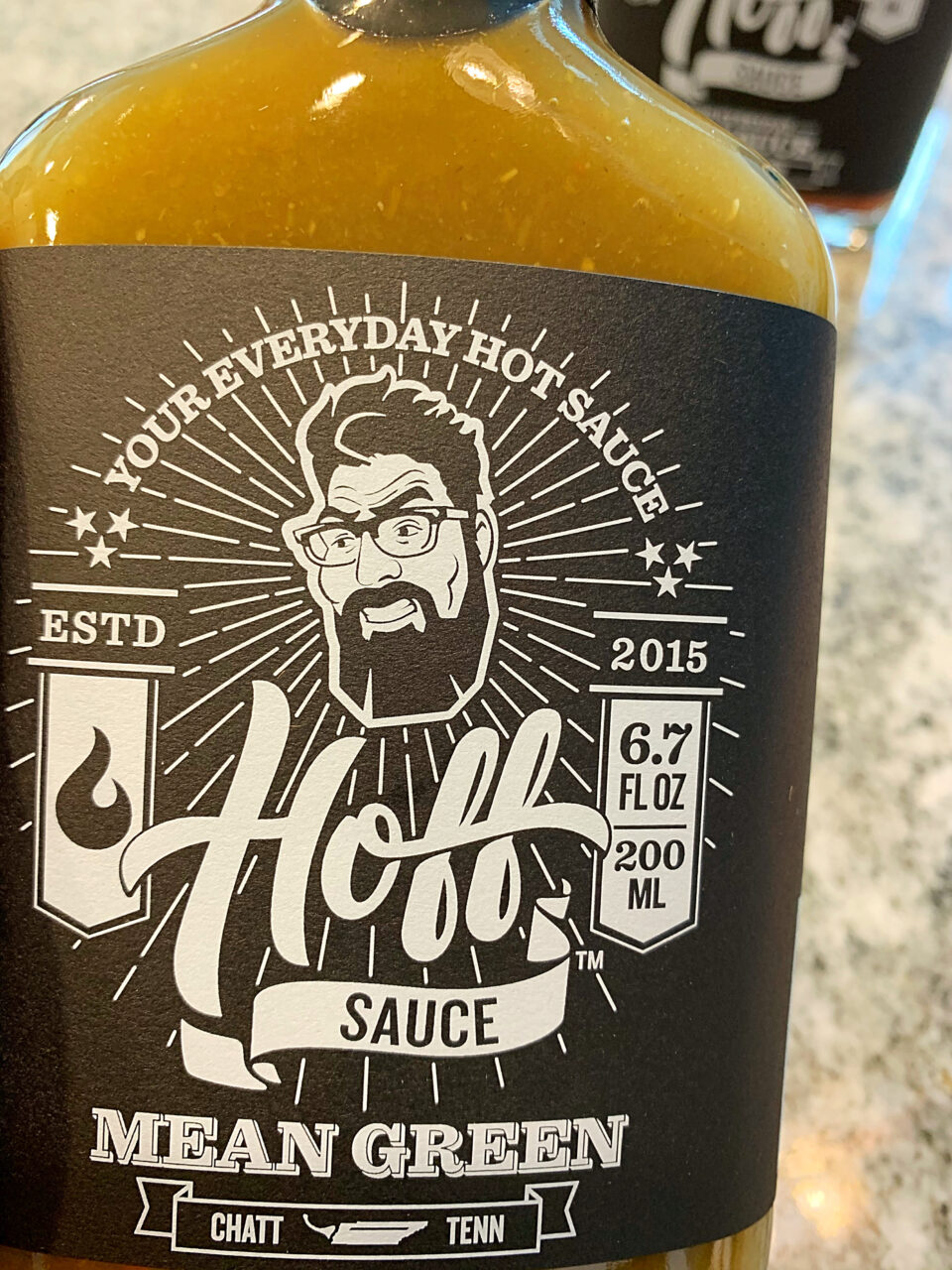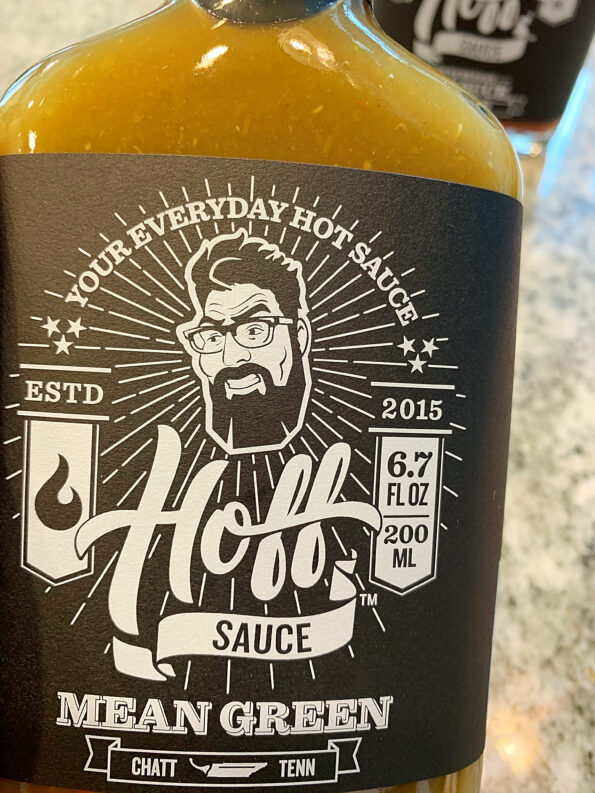 Here are some of the dishes that I made with the products they sent me:
Dirt-Dusted BBQ Whole Chicken
Spicy Bacon Breakfast Fried Rice with Wake up Call Hot Sauce
Spicy Hot Dog
Pickled Ribs tossed in Hoff's Hot Sauce
Coffee Glazed BBQ Burger
All of the above recipes will be shared in an upcoming blog. Be sure to subscribe to my blog to make sure you don't miss anything.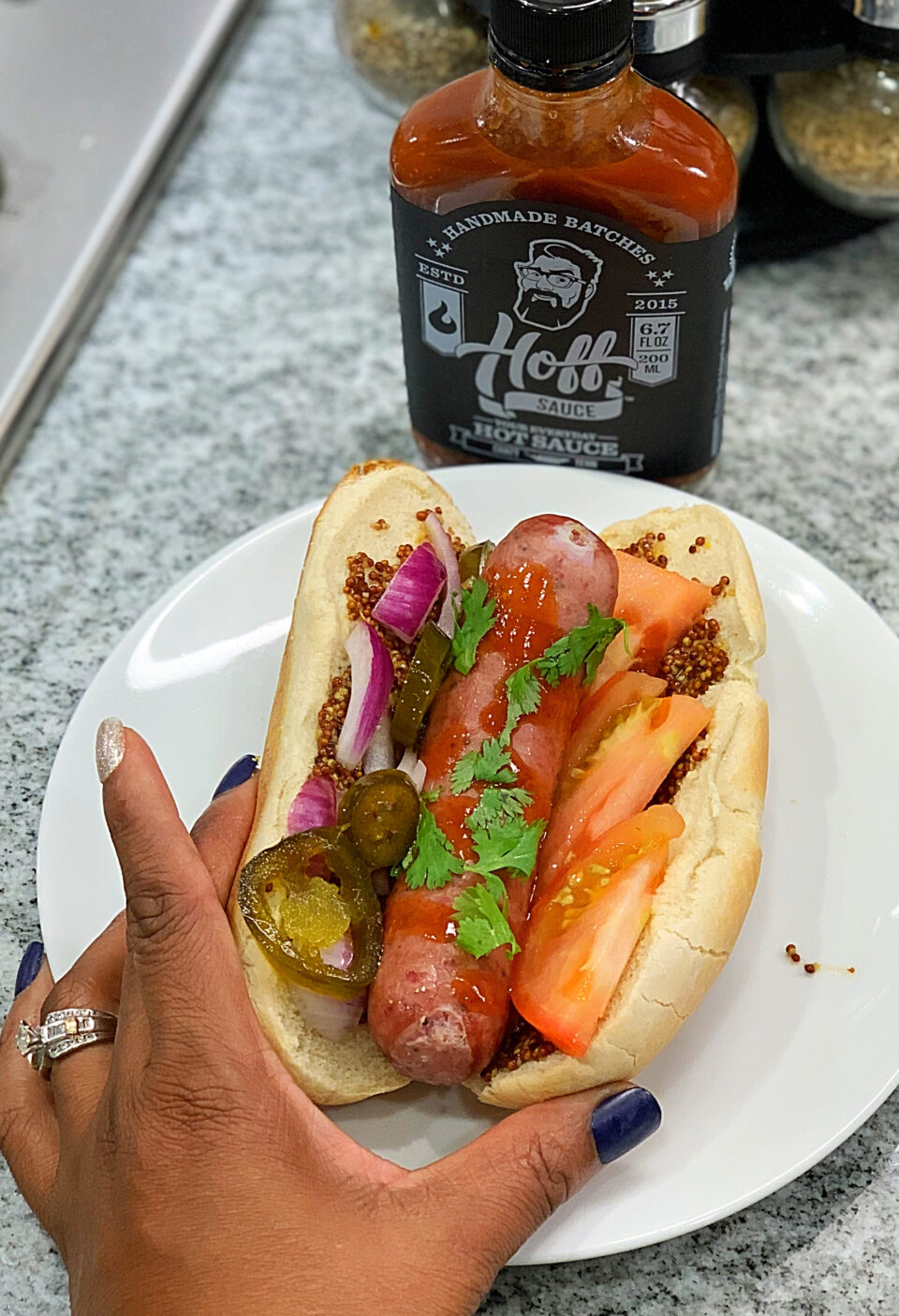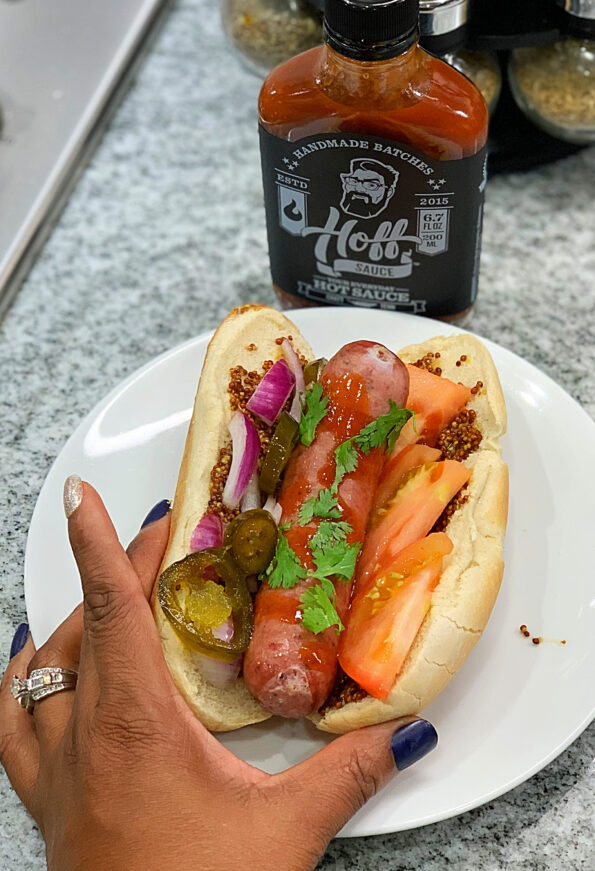 For more details on Hoff's Sauces visit their website https://www.hoffandpepper.com/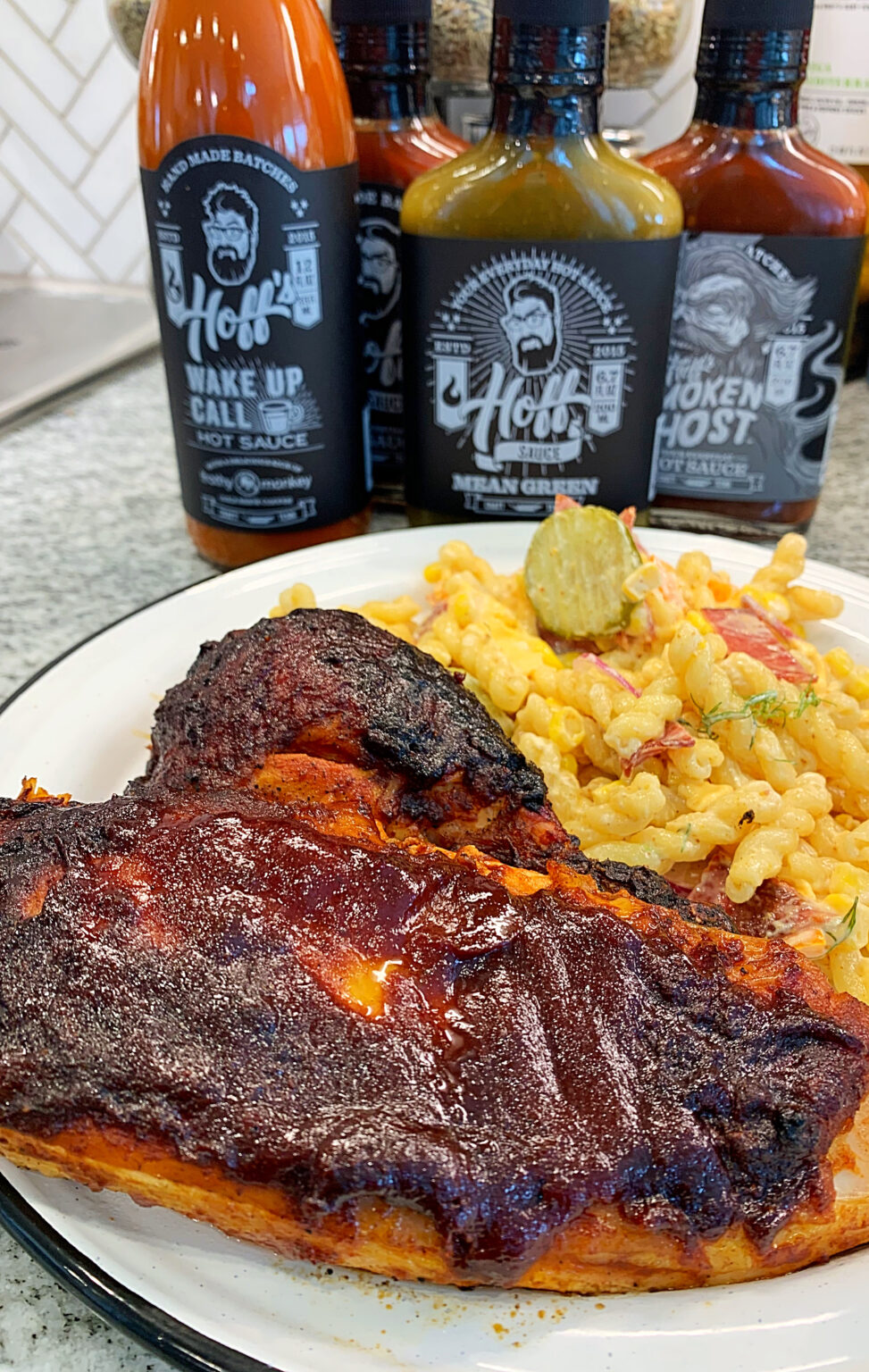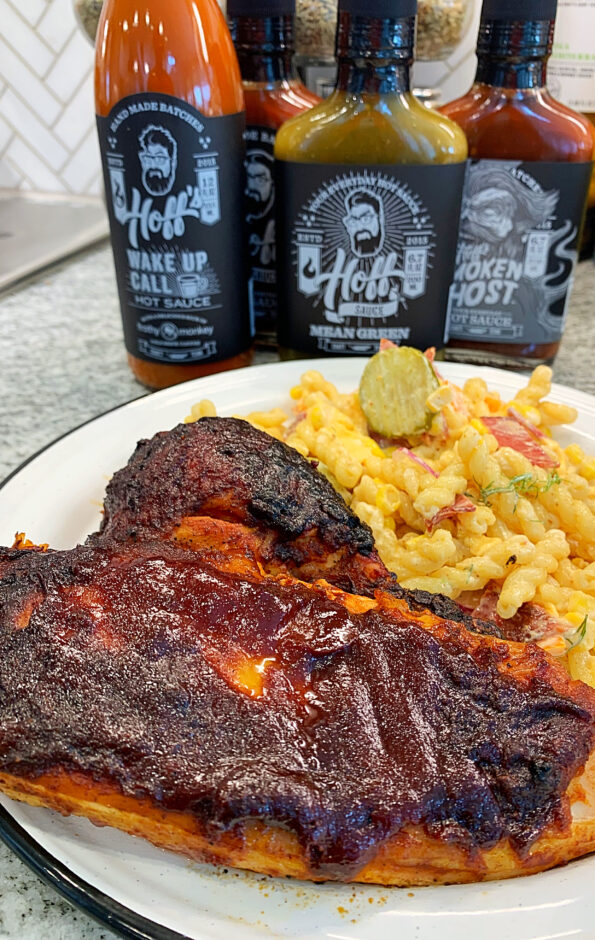 On the blog today, my Dirt-Dusted BBQ Whole Chicken. 
Print Recipe
Dirt-Dusted BBQ Whole Chicken
Yum
A Whole Chicken seasoned with Dirt Dust and basted with Hoff's BBQ Sauce. Smoked on a Traeger Grill. Oh this will change your life.
Prep Time

10 - 12

minutes
Cook Time

1 hr

15 minutes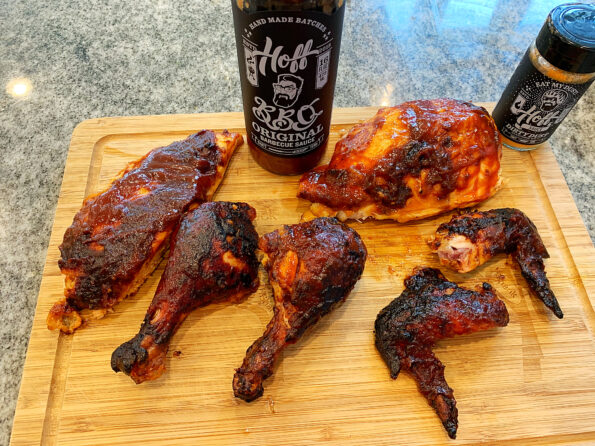 Dirt-Dusted BBQ Whole Chicken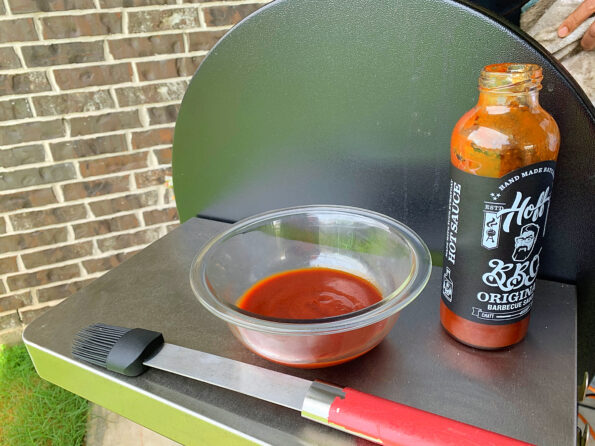 Ingredients:
Whole Chicken
Hoff's Dirt - Dusted Seasoning
Hoff's BBQ Sauce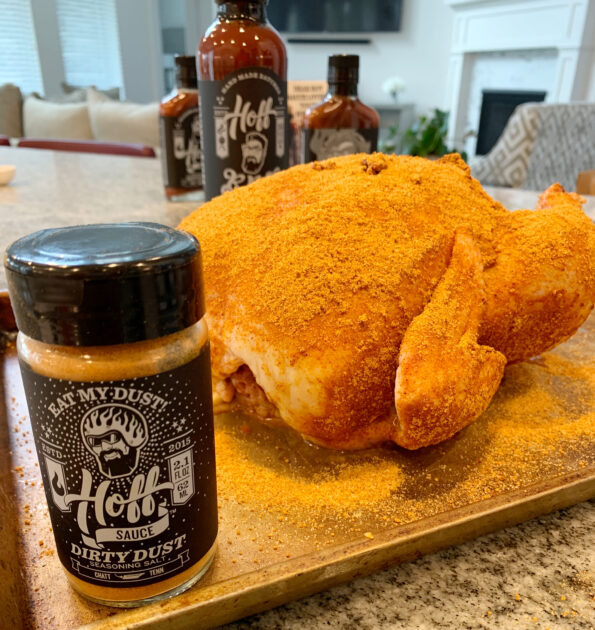 Directions: 
Preheat your Traeger to 450 degrees.
Remove the ingredients within the cavity of the chicken. Save these items for beans.
Season the whole chicken generously with the Hoff's Dirt Dusted Seasoning on the outside and within the cavity of the chicken.
Smoke the chicken in the Traeger at 450 degrees for 1 hr - 1 hr 15 minutes. The internal temperature of the chicken should be 165 degrees.
When the chicken has about 20 minutes left. Began basting the chicken with Hoff's BBQ Sauce.
Remove the chicken from the Grill. Set aside for a few minutes. ** The Dirt Dusted Seasoning and Hoff's BBQ Sauce paired so well together**.
Cut into pieces and serve with an awesome Pasta salad. Recipe for the pasta salad coming soon.
Enjoy!!