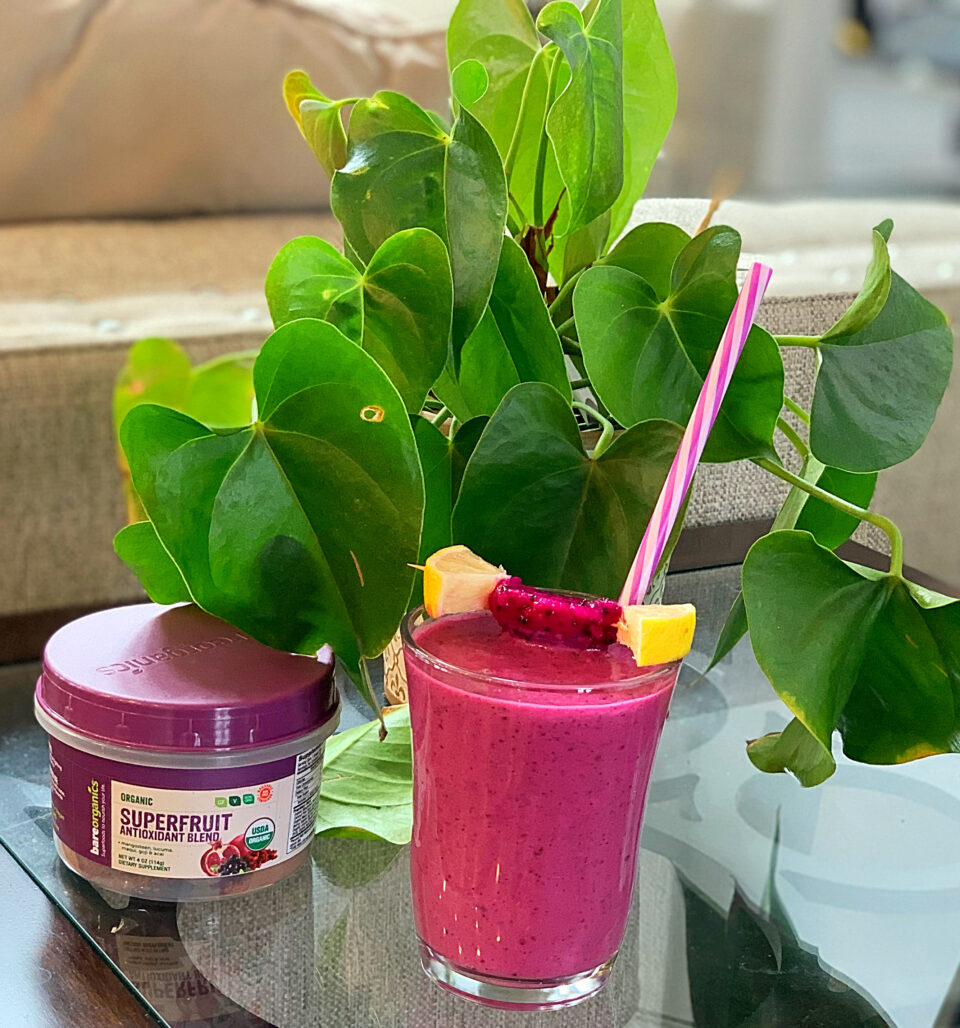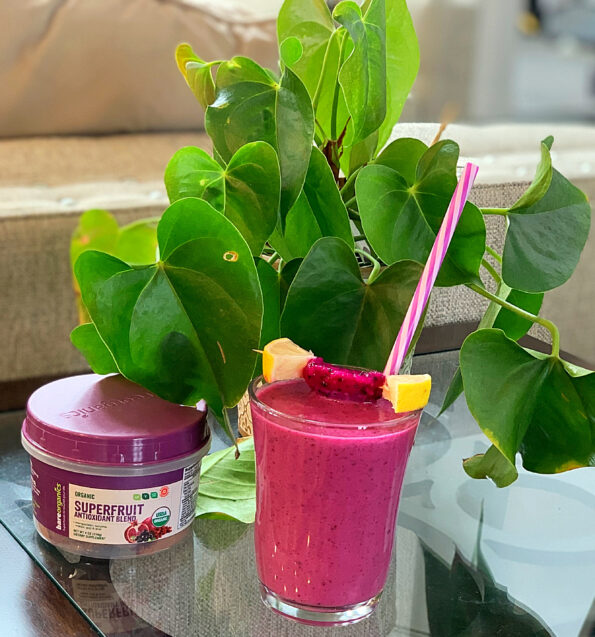 Like most Americans right now, I am trying to get my fitness back on track. By eating healthier, working out and just making wiser choices when preparing our meals.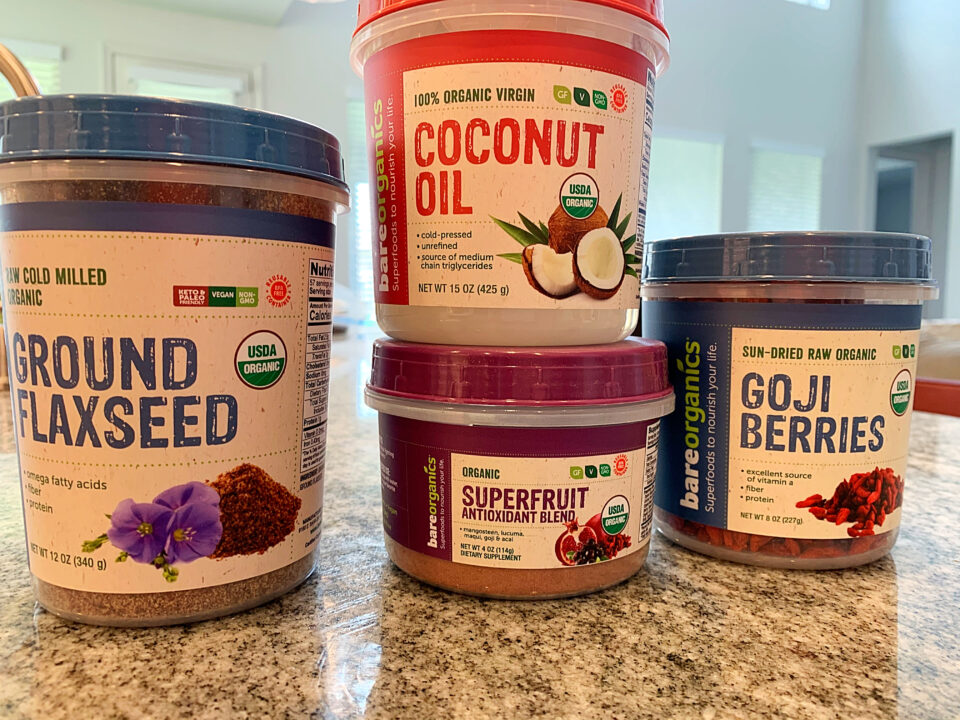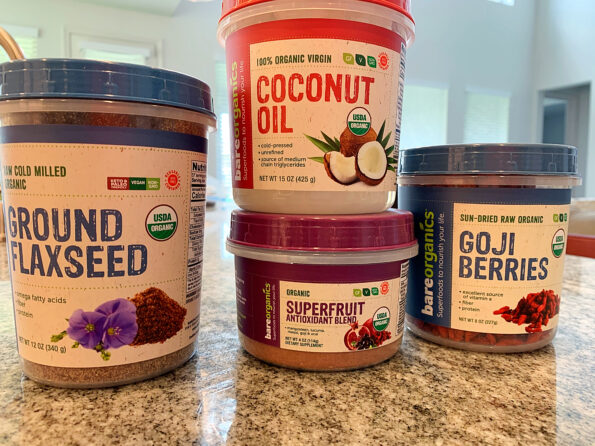 Today I am sharing about a company called BareOrganics. "BAREORGANICS® – SUPERFOODS TO NOURISH YOUR LIFE. Our mission is simple, just like our foods. We're all about real nutrition for real people. We want to help you meet your daily nutrition goals, feel energized, and know that you're getting your nutrients from the best raw, organic sources.
Superfoods are the most powerful source of fuel for your body, with unique micro and macronutrients that help you feel simply amazing, every day. Raw, whole sources provide a greater nutritional punch, since the body has an easier time recognizing and using those nutrients.
Our wholesome superfoods are USDA Certified Organic, Raw, Natural, Chemical-Free and Non-GMO. Many are Gluten-Free and Vegan as well! We use processes like freeze-drying and low temperatures to preserve the integrity and freshness of our foods. Our high-quality ingredients come in convenient forms, such as powders that can be easily blended into a smoothie, for added vitamins, omega-3s, & much more".
I had some time to create a few recipes and test some of the products.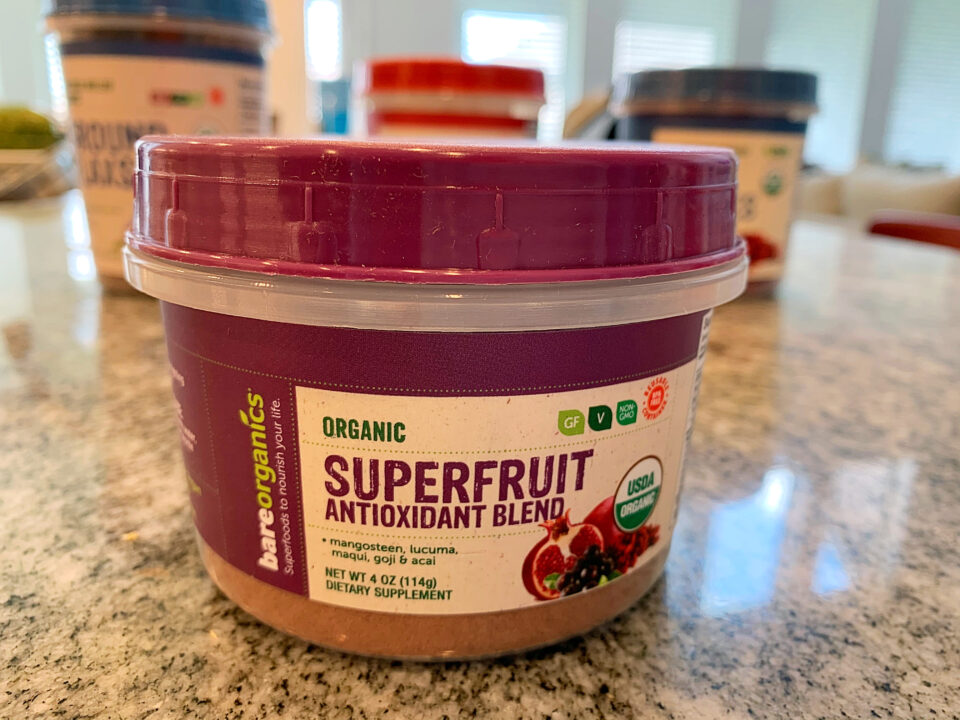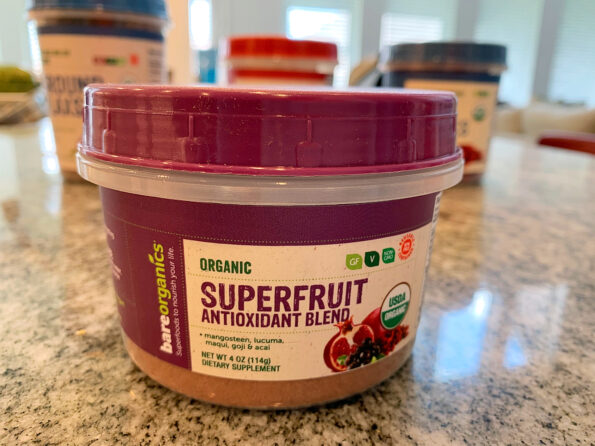 The Four products that I tried were:
Ground flax seed
Coconut oil
Goji berries
Super fruit antioxidant blend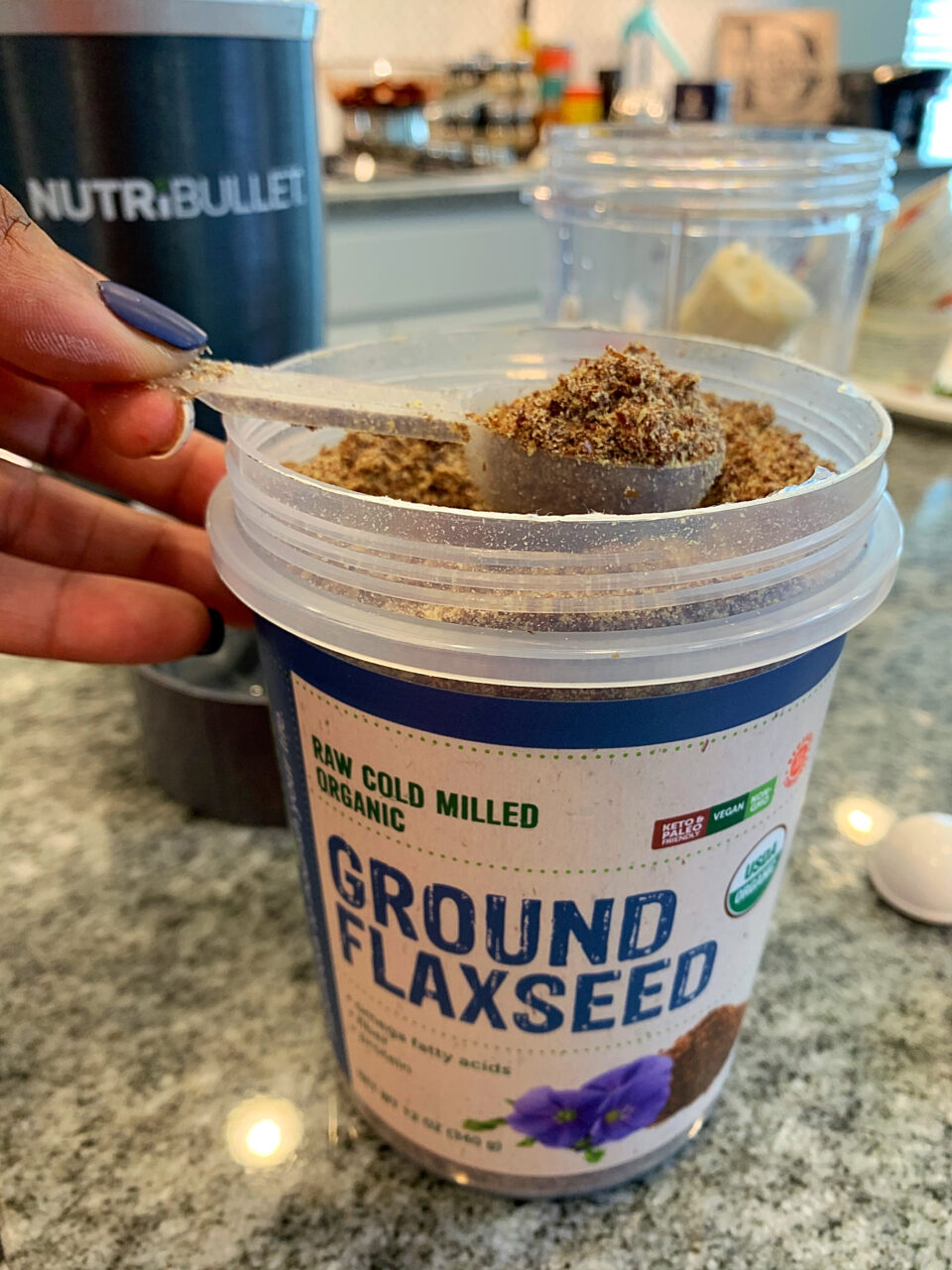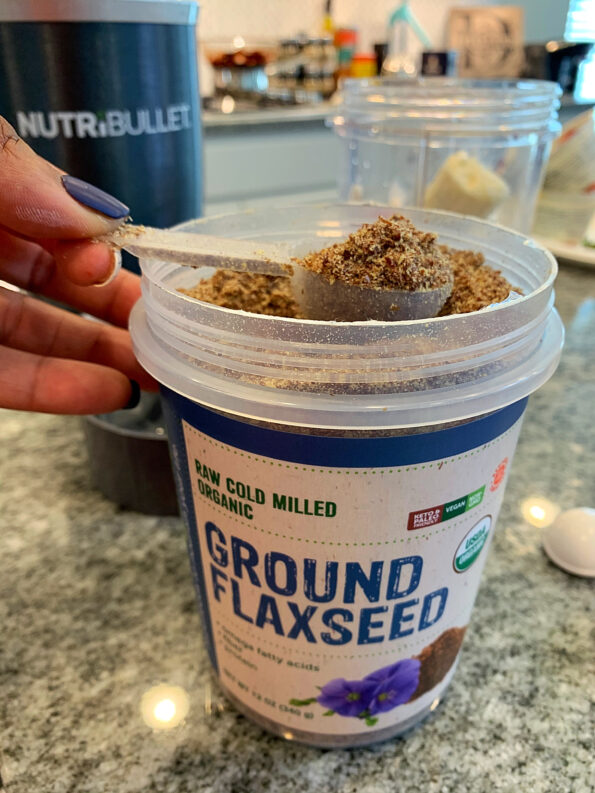 Ground Flax Seeds – "Flaxseeds are naturally derived from the fibrous flax plant. We use cold-milling to process our flaxseeds, which better preserves their valuable nutrients when compared to traditional milling, which uses heat. Ground flaxseeds provide a balanced combination of healthy Omega 3, 6 & 9 essential fatty acids, along with dietary fiber and protein".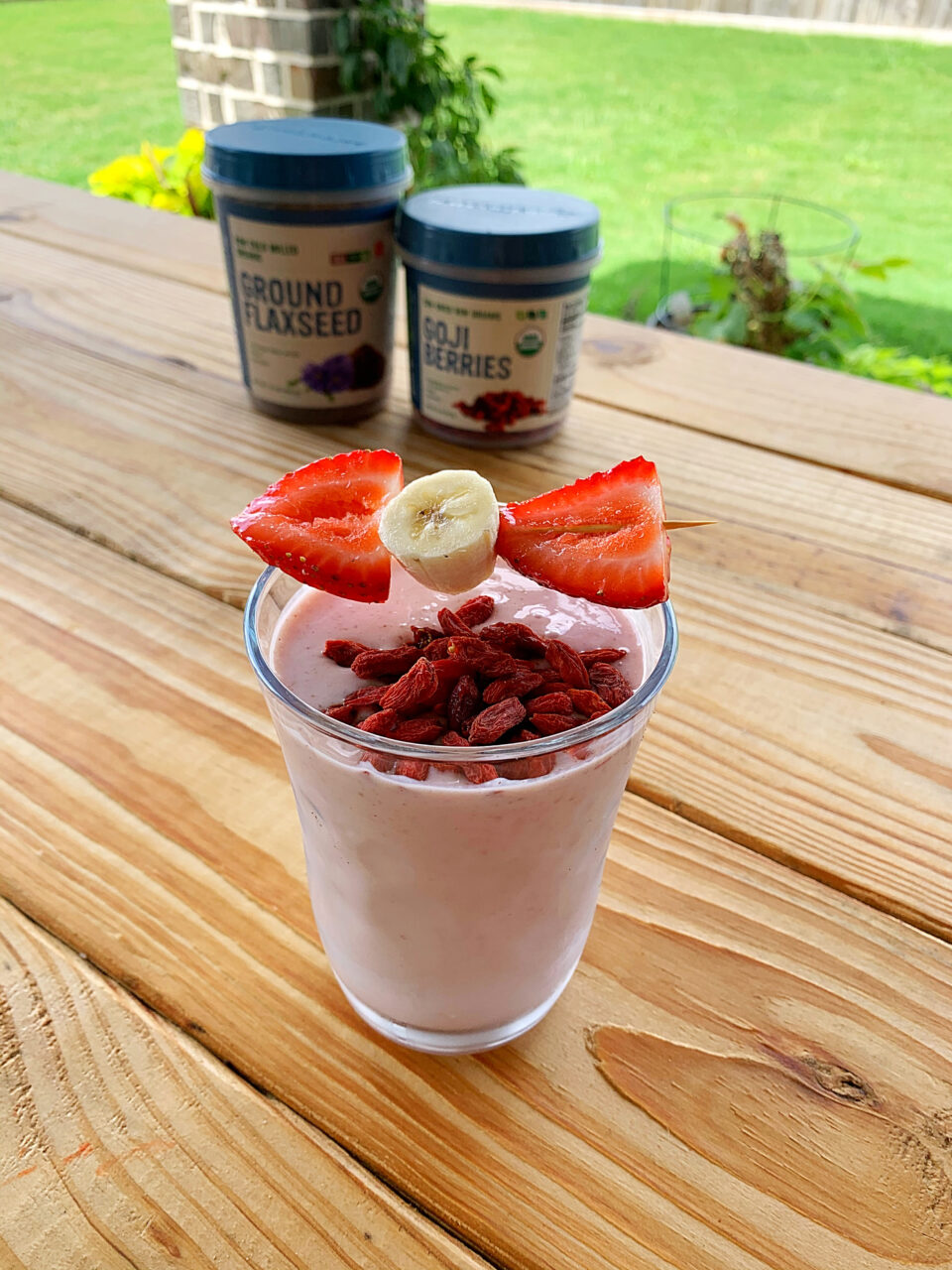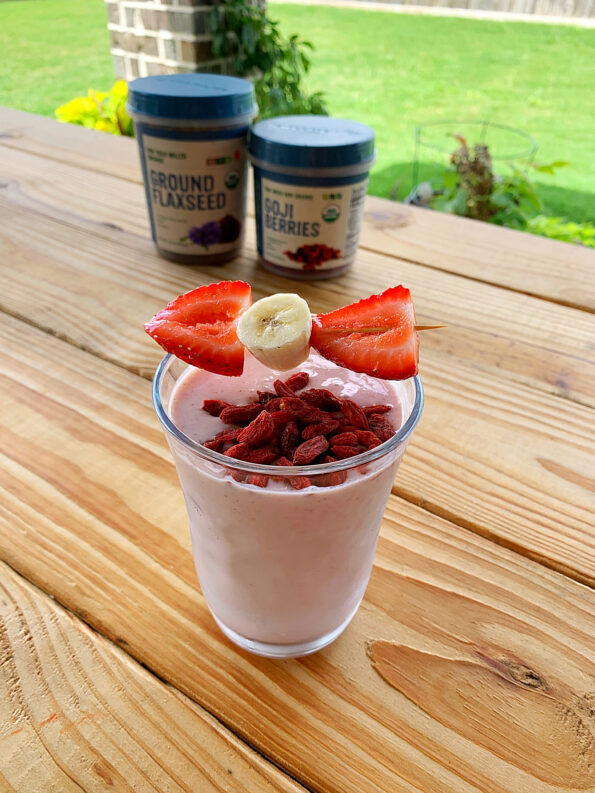 I created a Strawberry Banana Smoothie.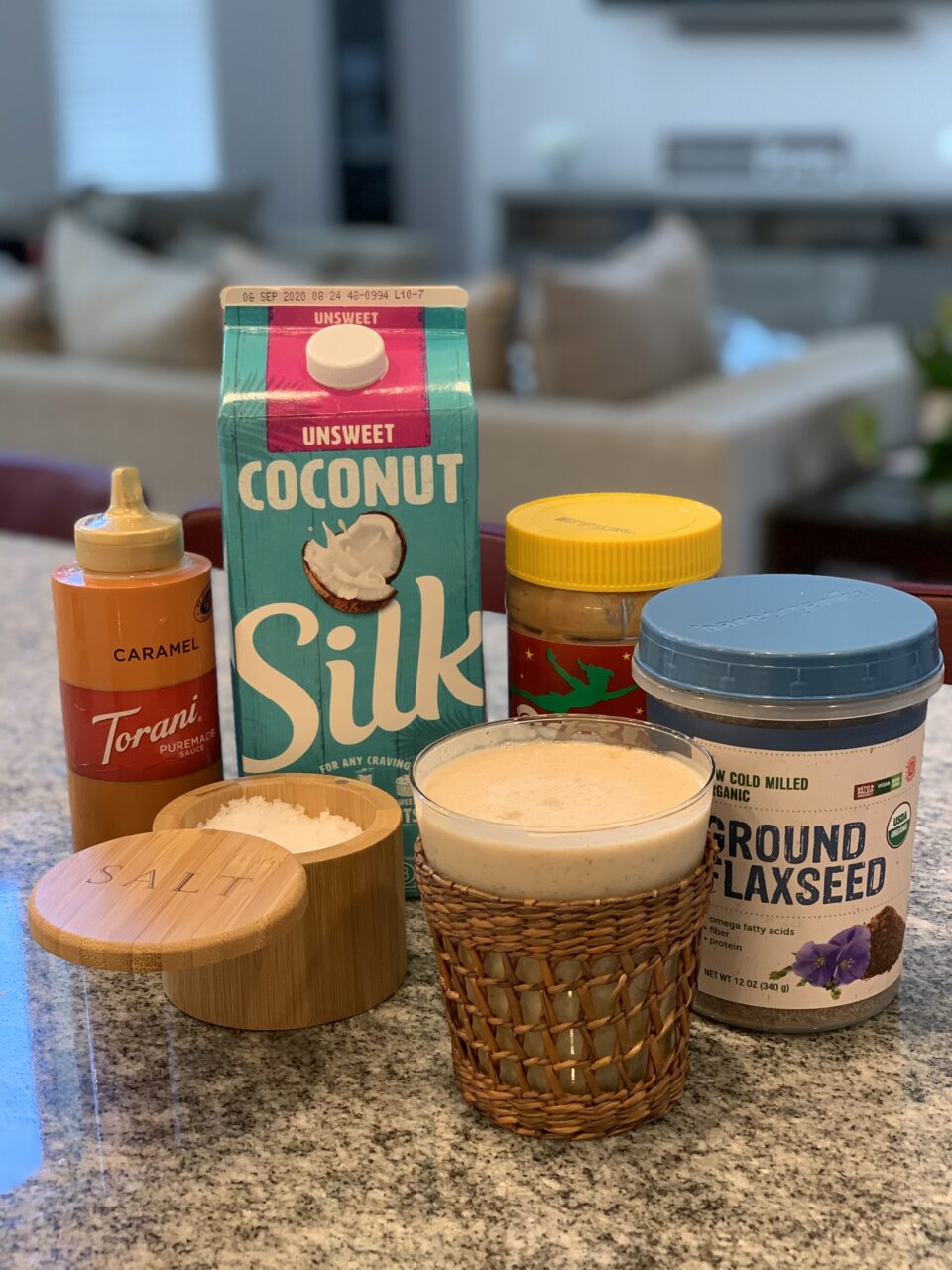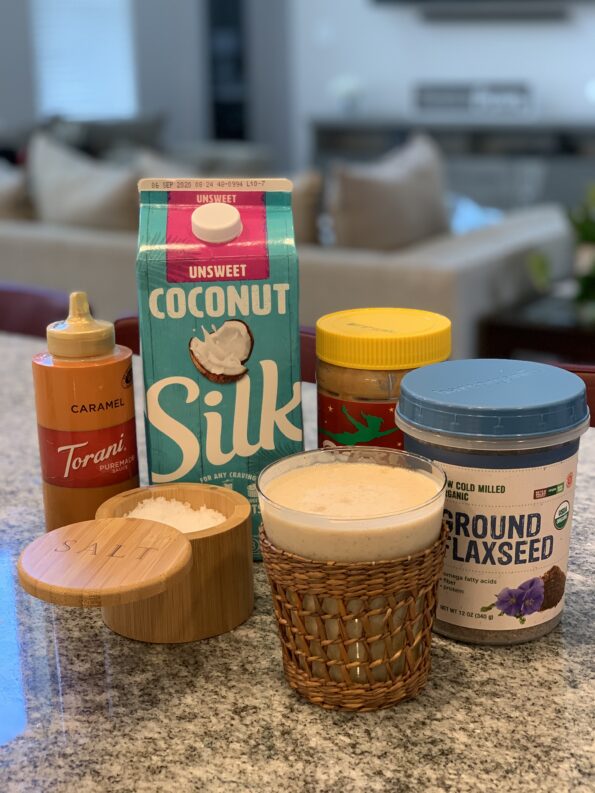 A Salted Caramel Peanut Smoothie with the Ground Flaxseeds. I will share these recipes later.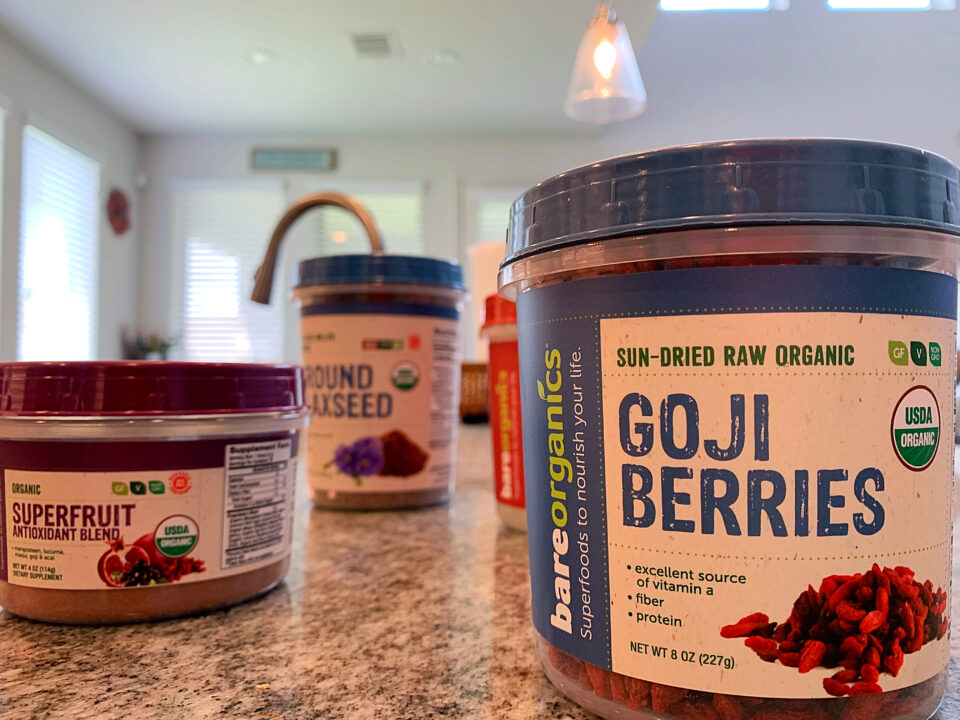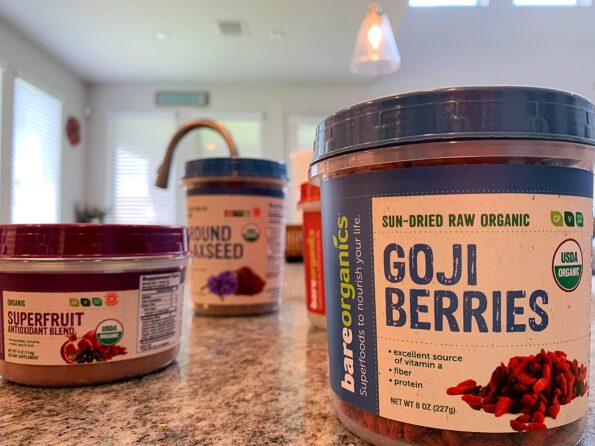 Goji Berries – "Used in traditional Chinese remedies, Goji Berries are nutrient-rich and are often referred to as "red diamonds" on Asian markets because of their reputation for supporting the body's natural defenses as well as overall health and vitality".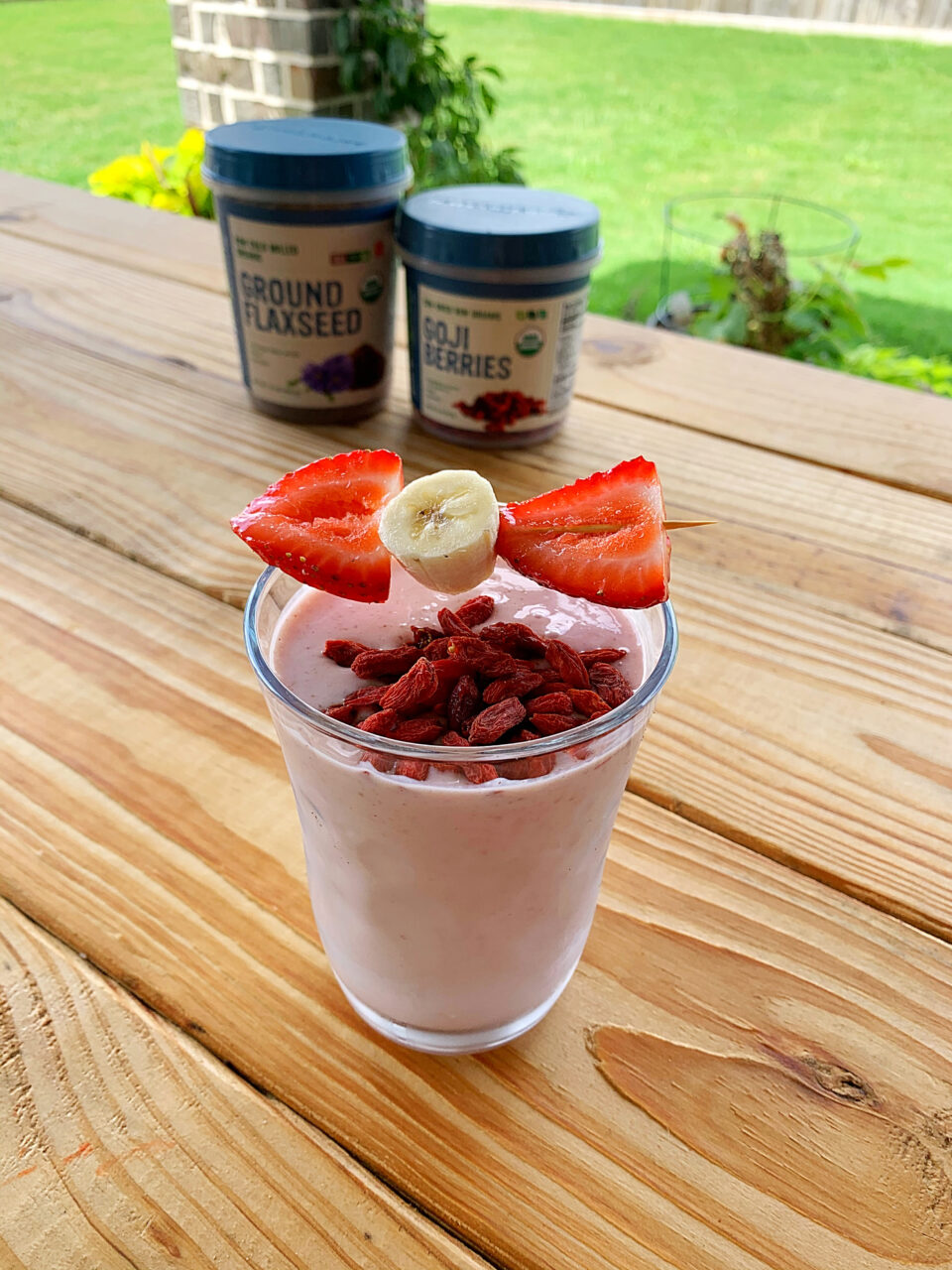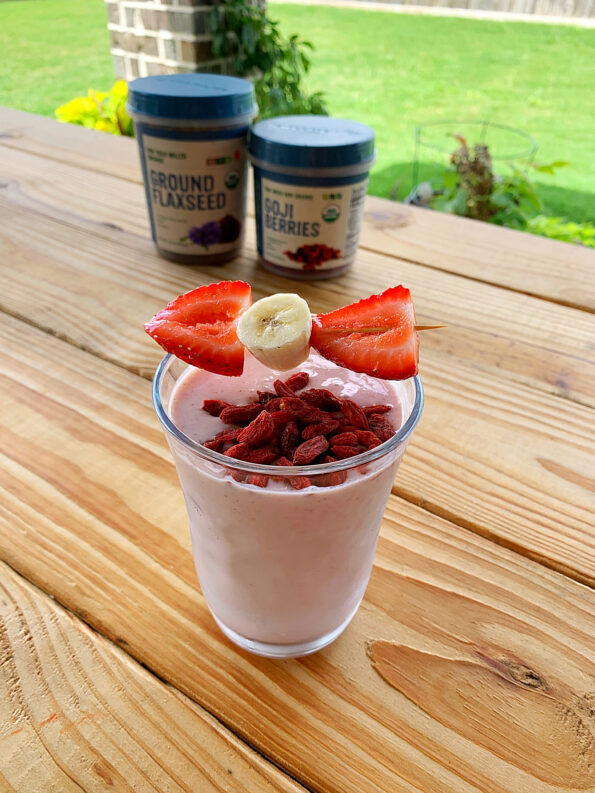 I used the berries as a topping on a Smoothie. These make a great snack.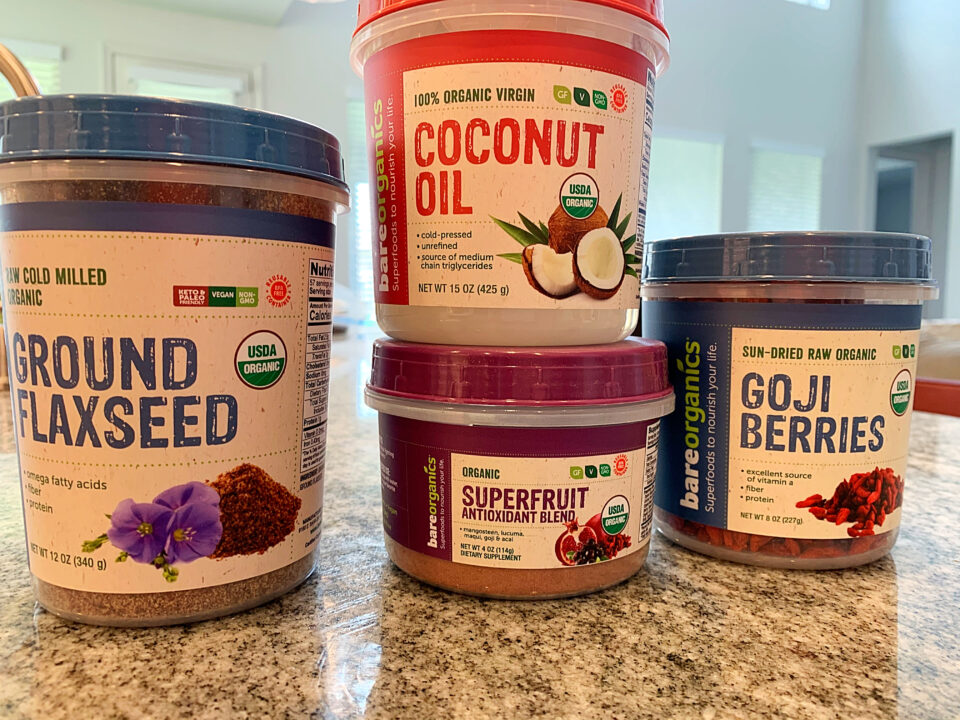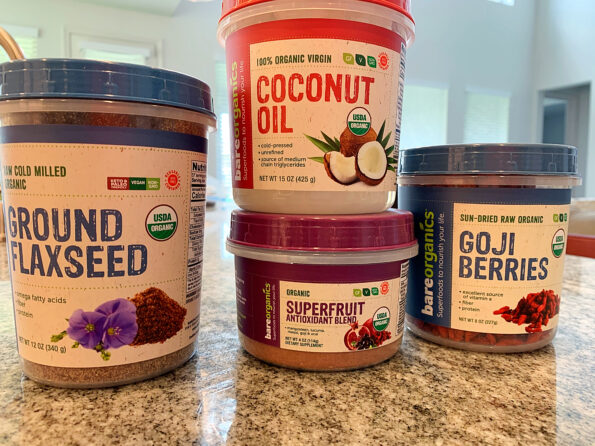 Superfruit antioxidant blend – "We selected only the best fruits with natural and well-known antioxidant content, including Acai, Maqui, Goji, Mangosteen, and Lucuma. Antioxidants help the body fight free radicals. This blend is naturally sweetened with coconut sugar for a taste you'll love in water, juice, smoothies, and more".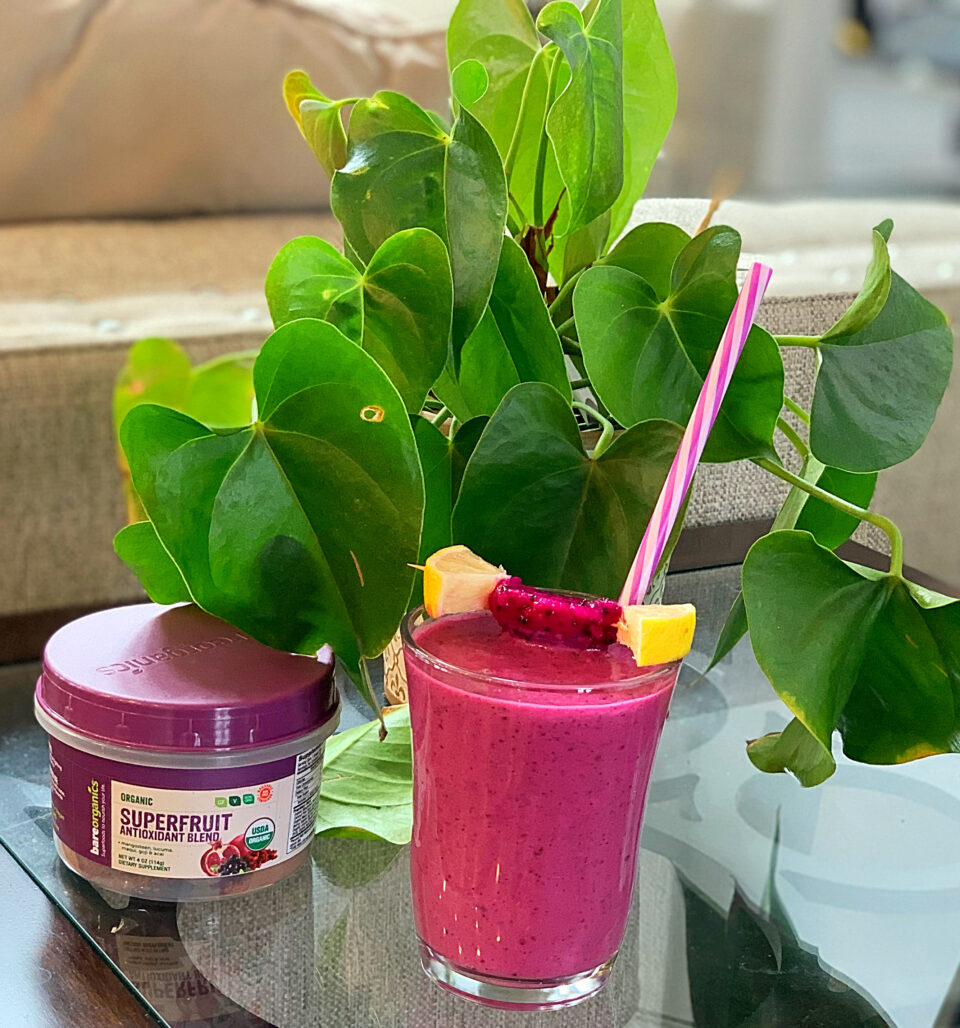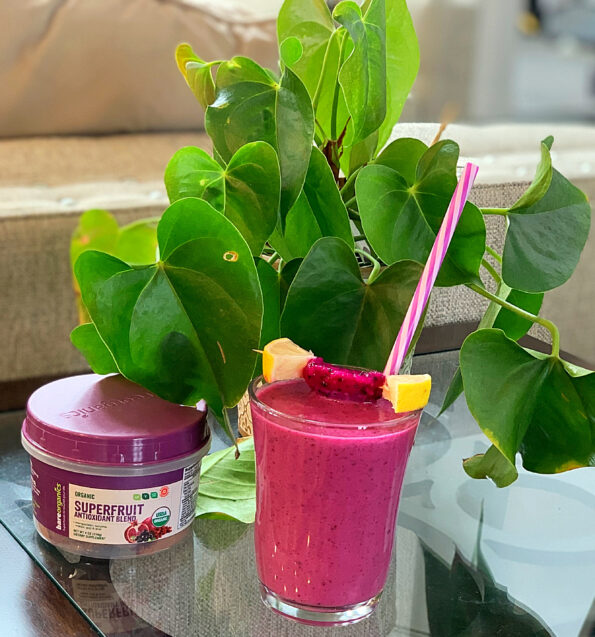 I created a Dragon Fruit Smoothie. Recipe coming soon!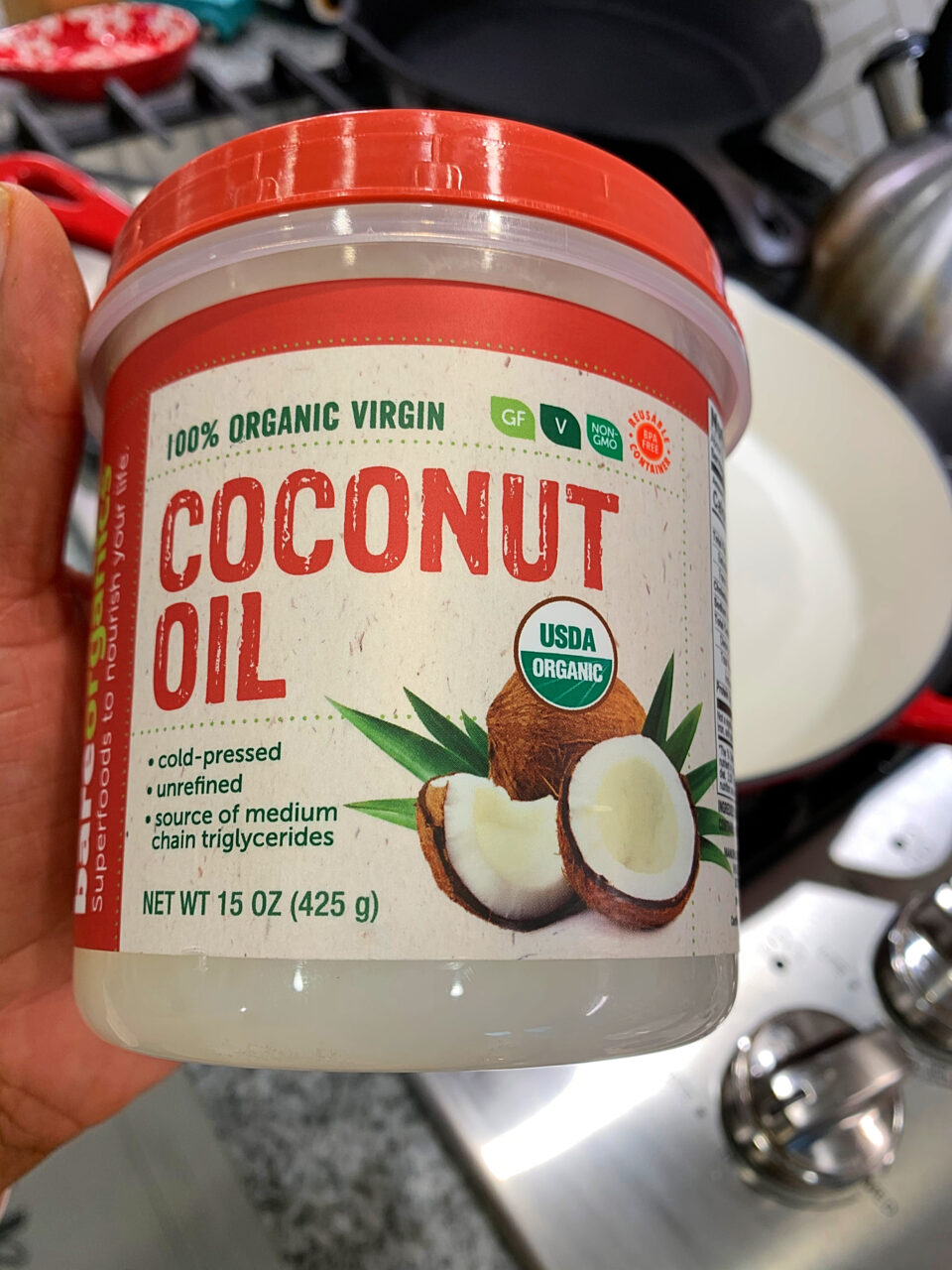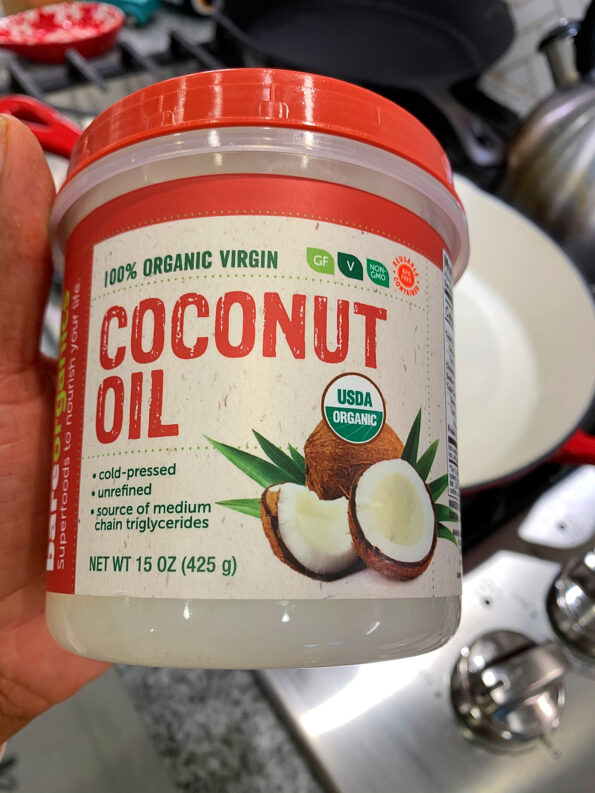 Coconut Oil  –  "Our cold-pressed coconut oil is extracted from fresh, organic coconuts and is never processed using chemicals. The result is an unrefined oil that is versatile for cooking, baking and in natural beauty regimens, with a light coconut flavor and scent".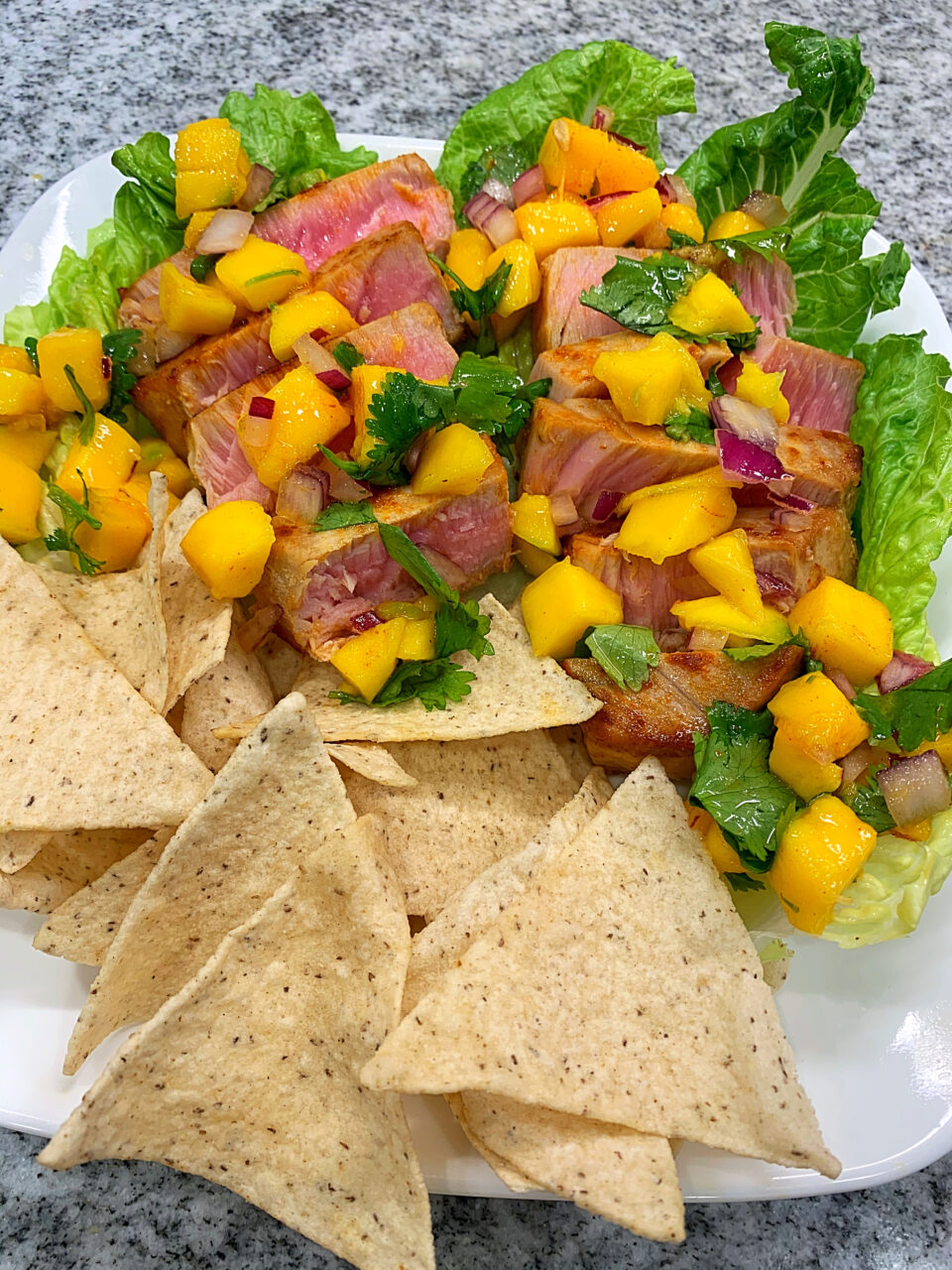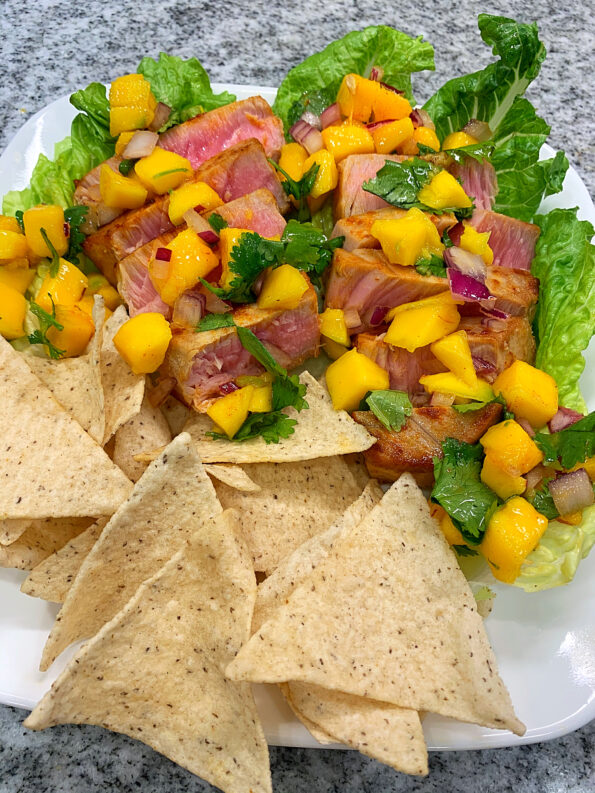 I created a Seared Ahi Tuna Lettuce Wrap. Oh man, this one was my favorite. I am sharing this one here.
Print Recipe
Ahi Tuna Steaks with Mango Salsa Wrap
Yum
This delicious lettuce wrap is filled with delicious Ahi Tuna and mango salsa. Served with Sea Salt Chips.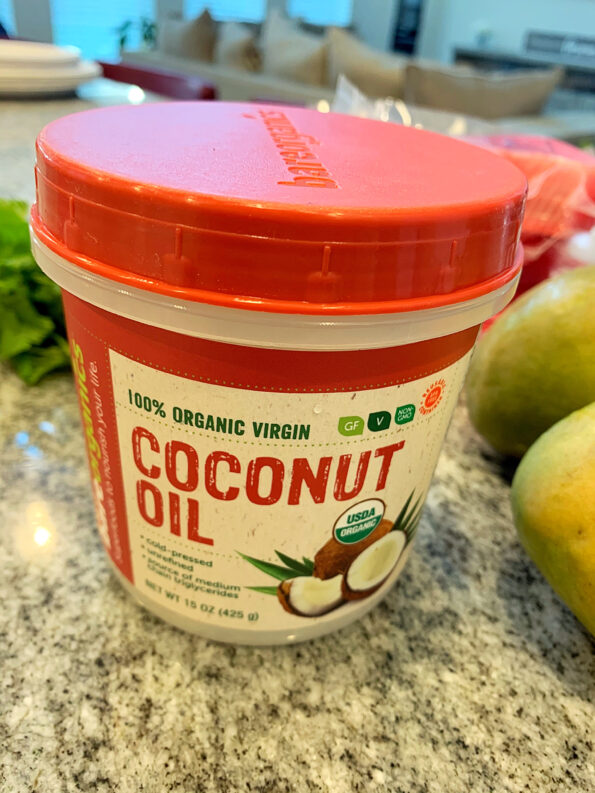 Ingredients:
BareOrganics Coconut Oil
Mango
Ahi Tuna Steaks
Fresh Cilantro
Lemon
Jalapeno
Purple Onions
Smoked Paprika
Onion Powder
Garlic Powder
Cayenne Pepper
Maldon Salt
Romaine Lettuce Leaves
Siete Sea Salt Chips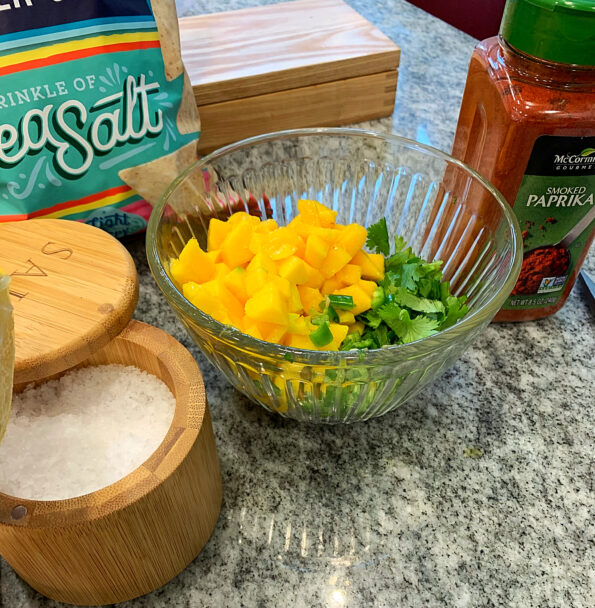 Directions: 
Peel the mango.
Dice the mango. Set aside.
Season the Ahi Tuna with Maldon Salt, Onion Powder, Garlic Powder, Smoked Paprika and Cayenne Pepper on both sides. Set aside.
Add the diced mango to a bowl.
Cut the lemon in half. Juice 1/2 of the lemon and add the juice to the bowl.
Add a generous amount of Cilantro to the bowl.
Cut the jalapeno in half, deseed and dice the half of jalapeno. Add to the bowl.
Dice 1/4 of the red onion and add to the bowl.
Add a pinch of Maldon salt. Stir. Taste. Add more salt if necessary.
Add a pinch of cayenne to kick up the mango salsa. (optional step)
Add the BareOrganics Coconut Oil to the skillet. Heat.
Sear the Ahi Tuna for 3 minutes. Flip and sear on the other side for 3 minutes. The fish should be medium-rare. Seared on the outside and red on the inside. Remove from the heat. Set aside.
Cut your Ahi Tuna against the grain. Set aside.
Time to plate, lay your lettuce leaves on a plate, place a generous amount of the Ahi Tuna, top with mango salsa and serve with Siete Sea Salt Chips. This is a healthy dinner alternative that is beautifully plated and will leave you fulfilled.
Enjoy.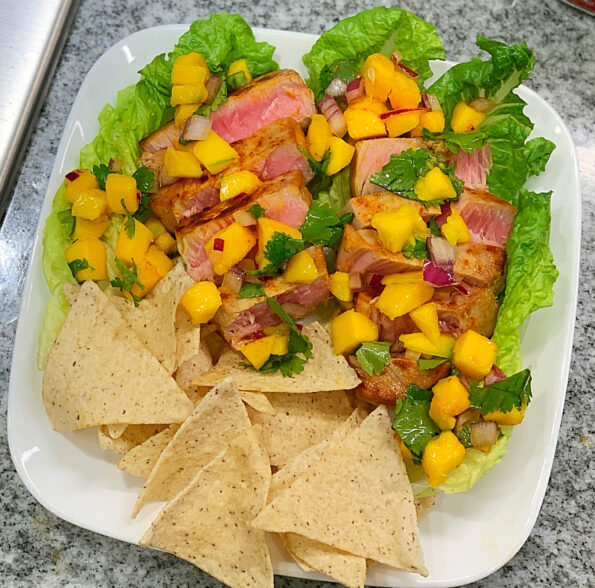 Each of these products have amazing health benefits. For this information and much more visit their website https://bareorganics.com/products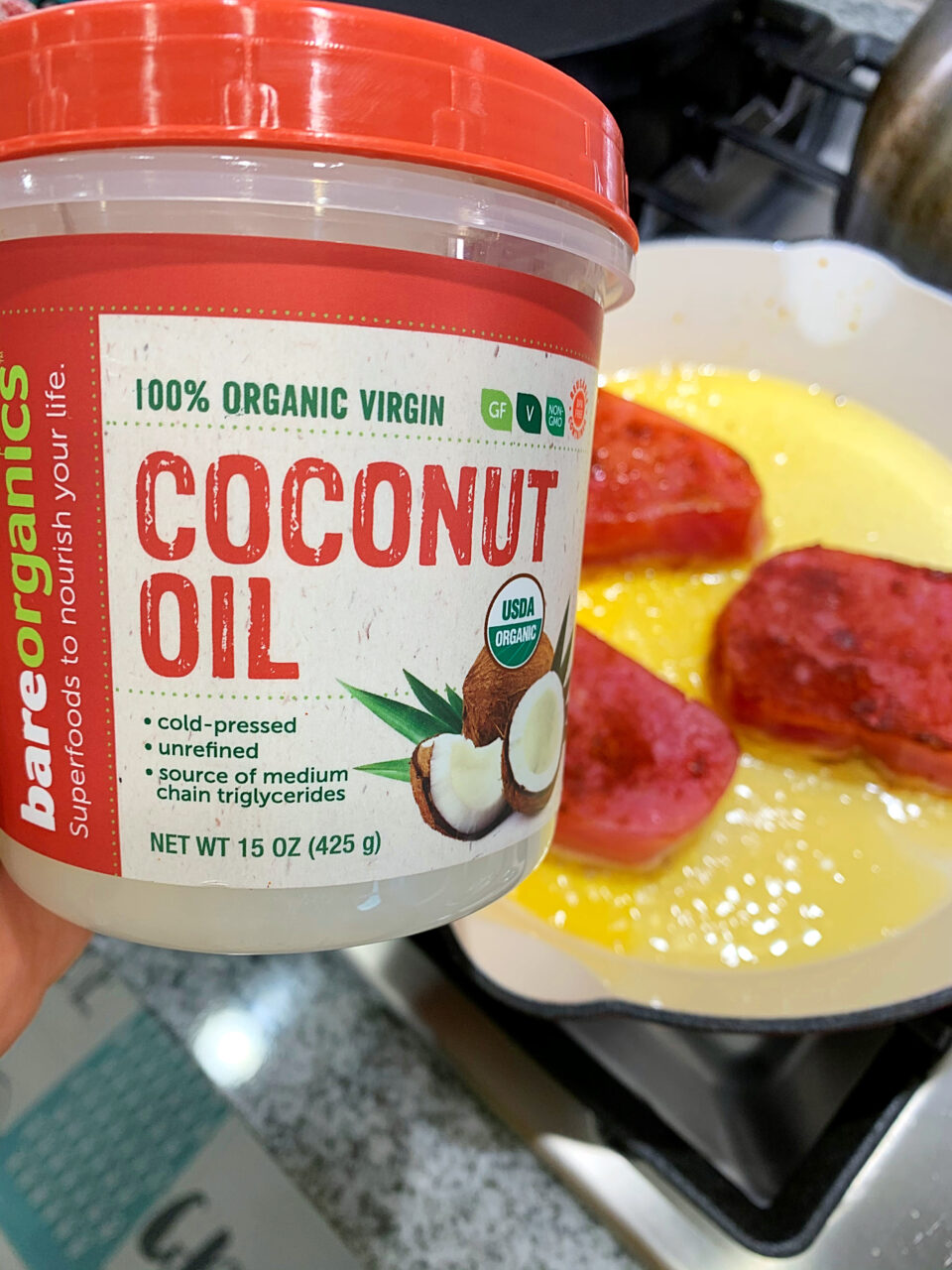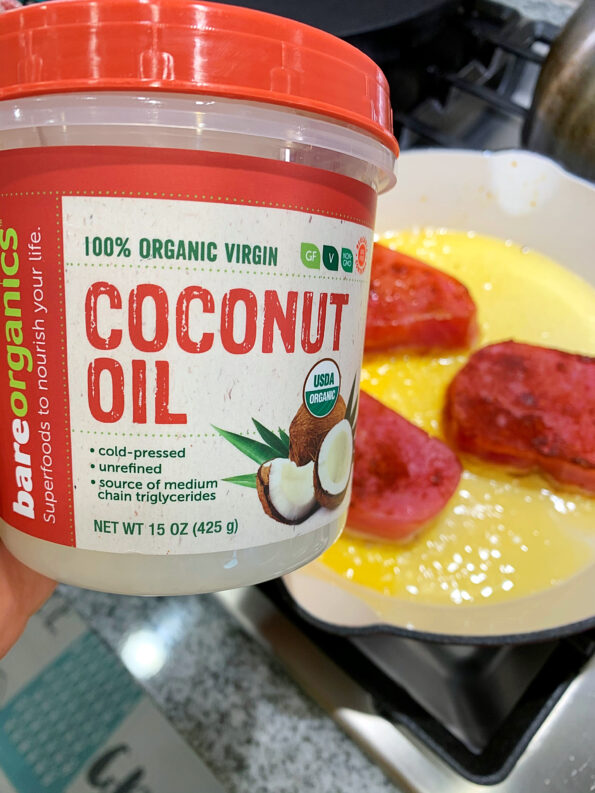 Be sure to use this discount code, STYLISH20 for 20% off for the rest of this year. Who doesn't love a good discount head over and check out all of the items BareOrganics have to offer as well as the ones featured in this blog today.