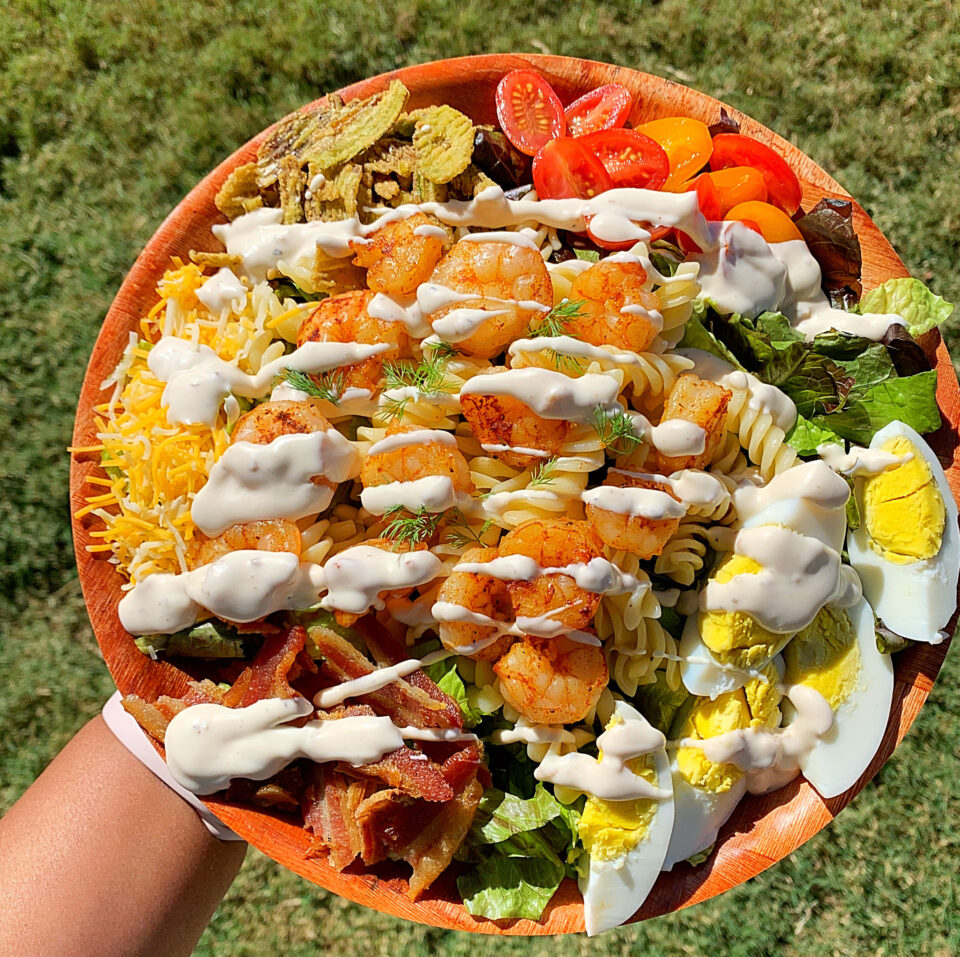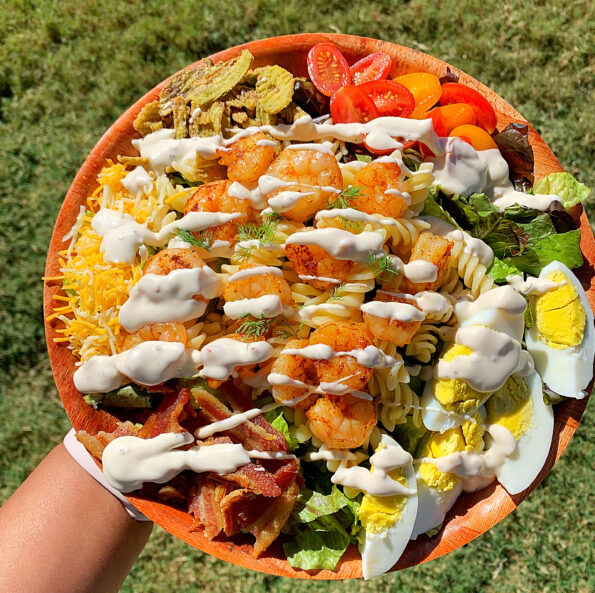 I love Seafood. I eat Seafood at least 3 times a week some weeks. I am a big seafood lover. Shrimp is one of my favorite Seafood items.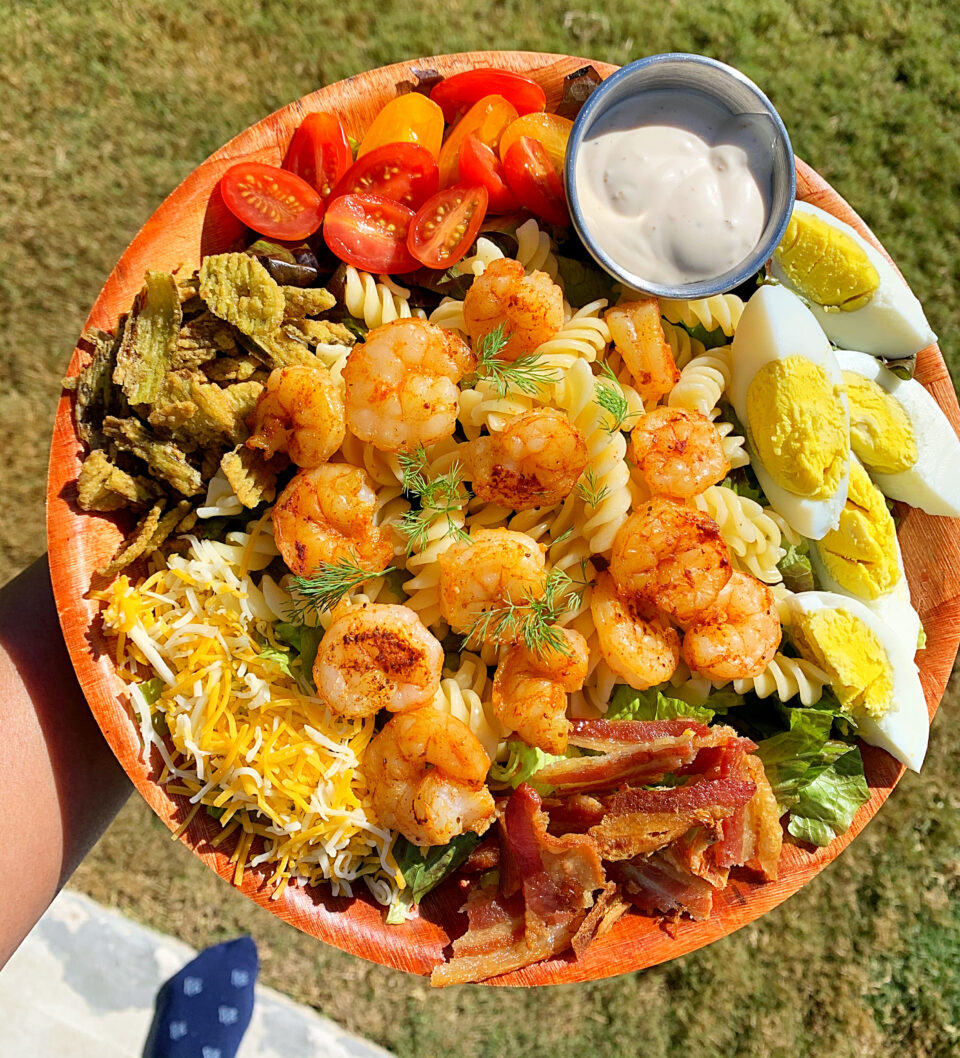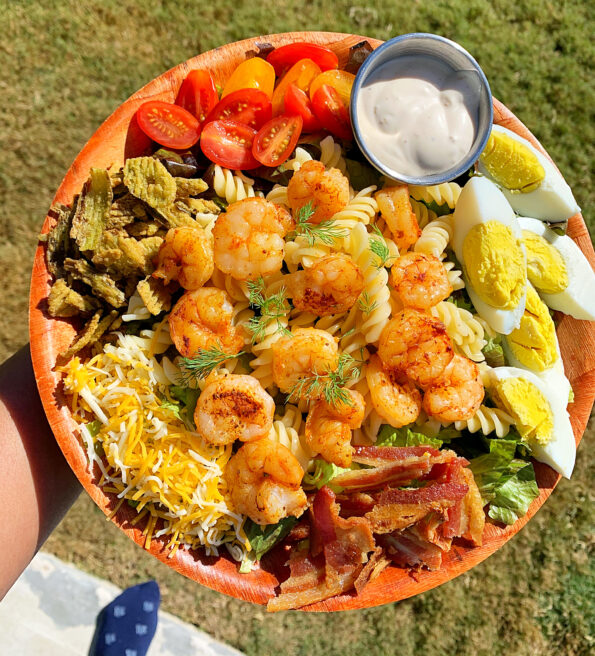 I wanted to share this super easy Shrimp Salad made with Philly Seafood Shrimp. For more on Philly Seafood check out this blog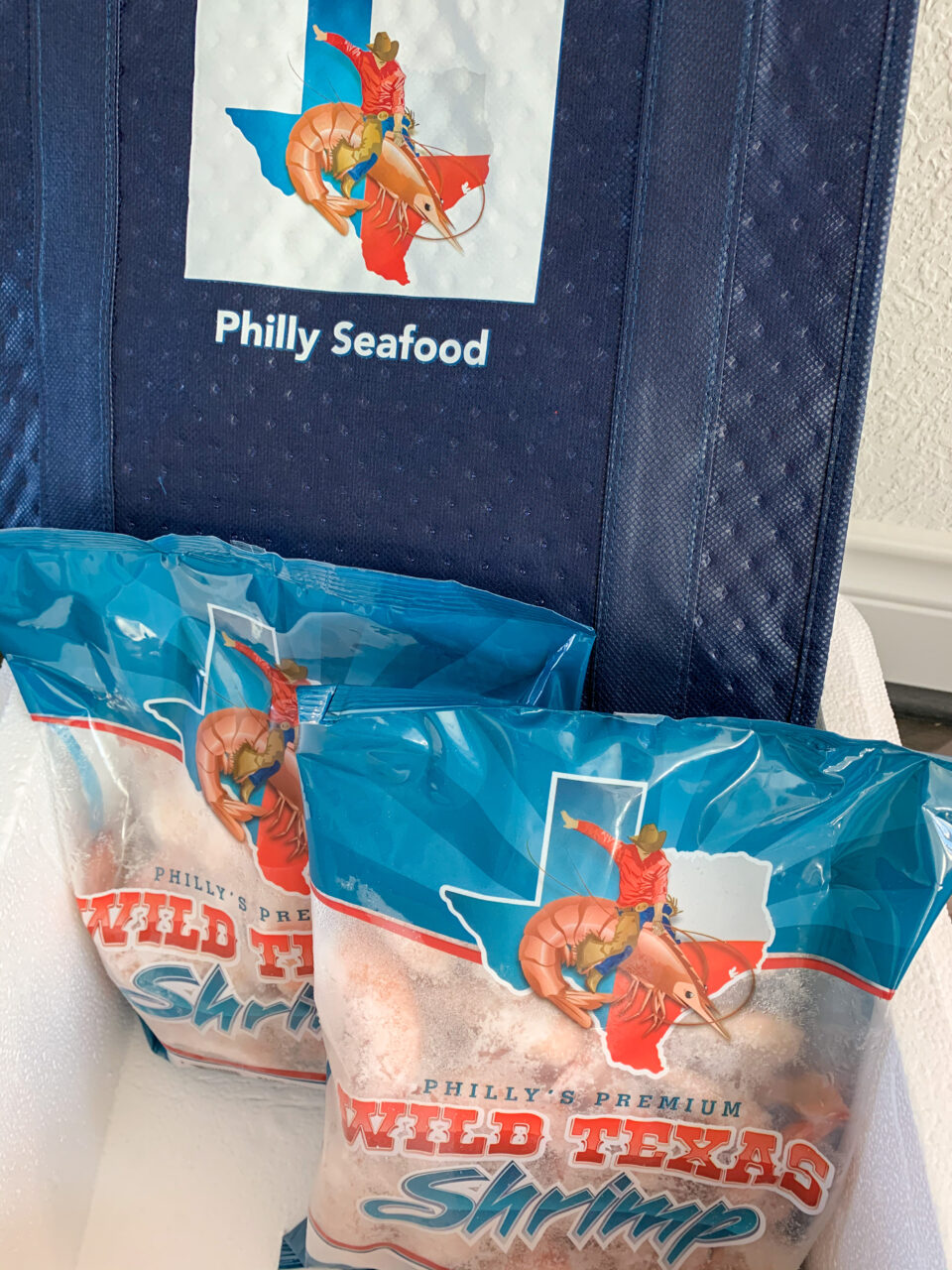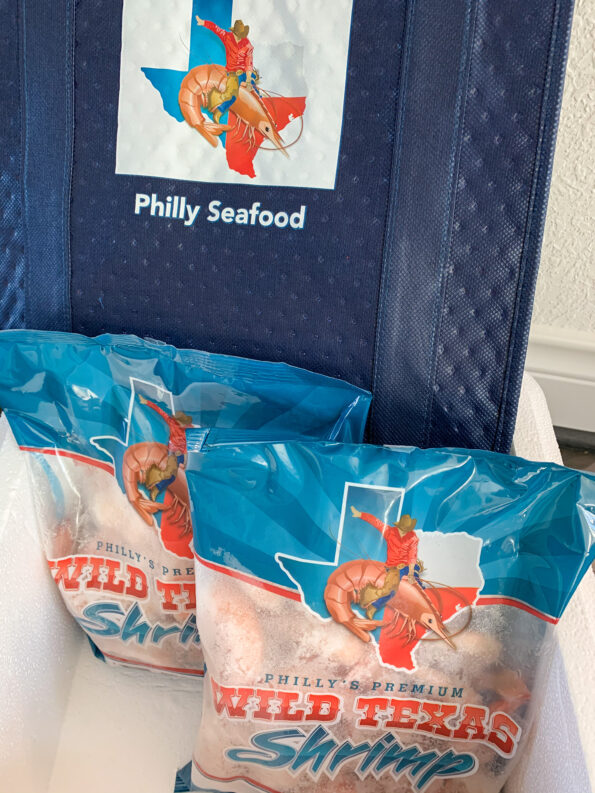 This recipe only requires a few simple ingredients.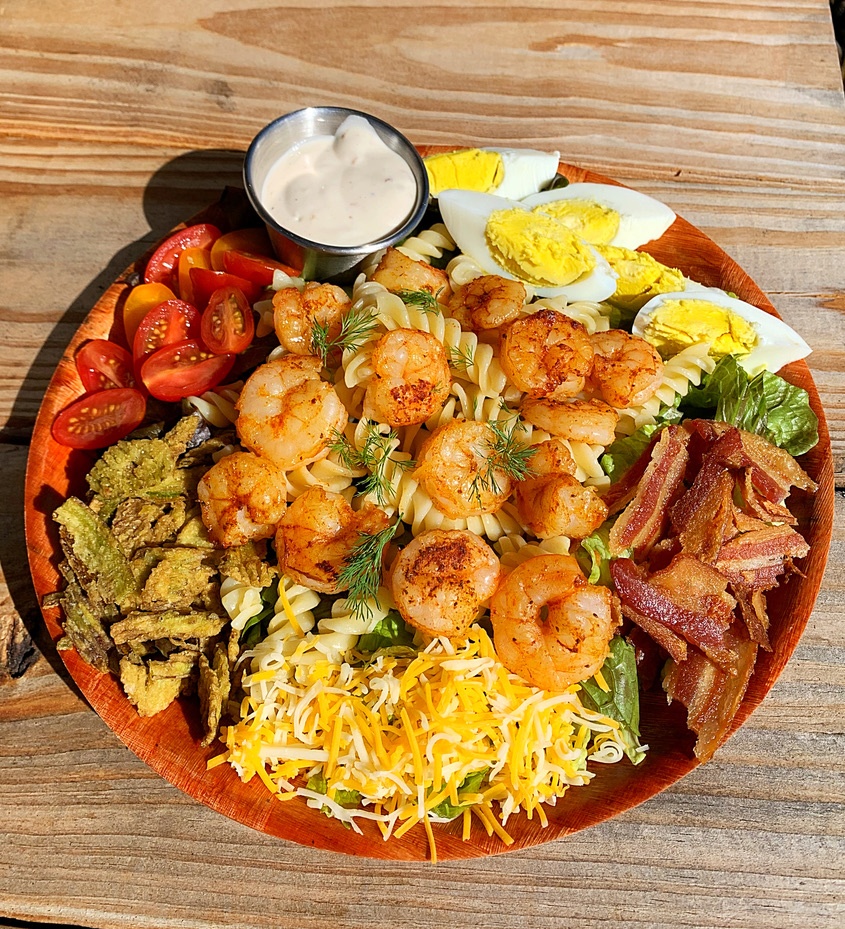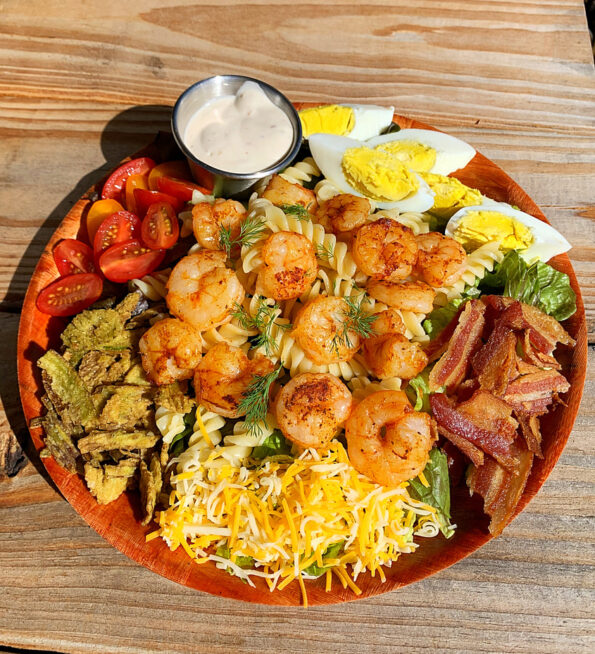 Shrimp Pasta Salad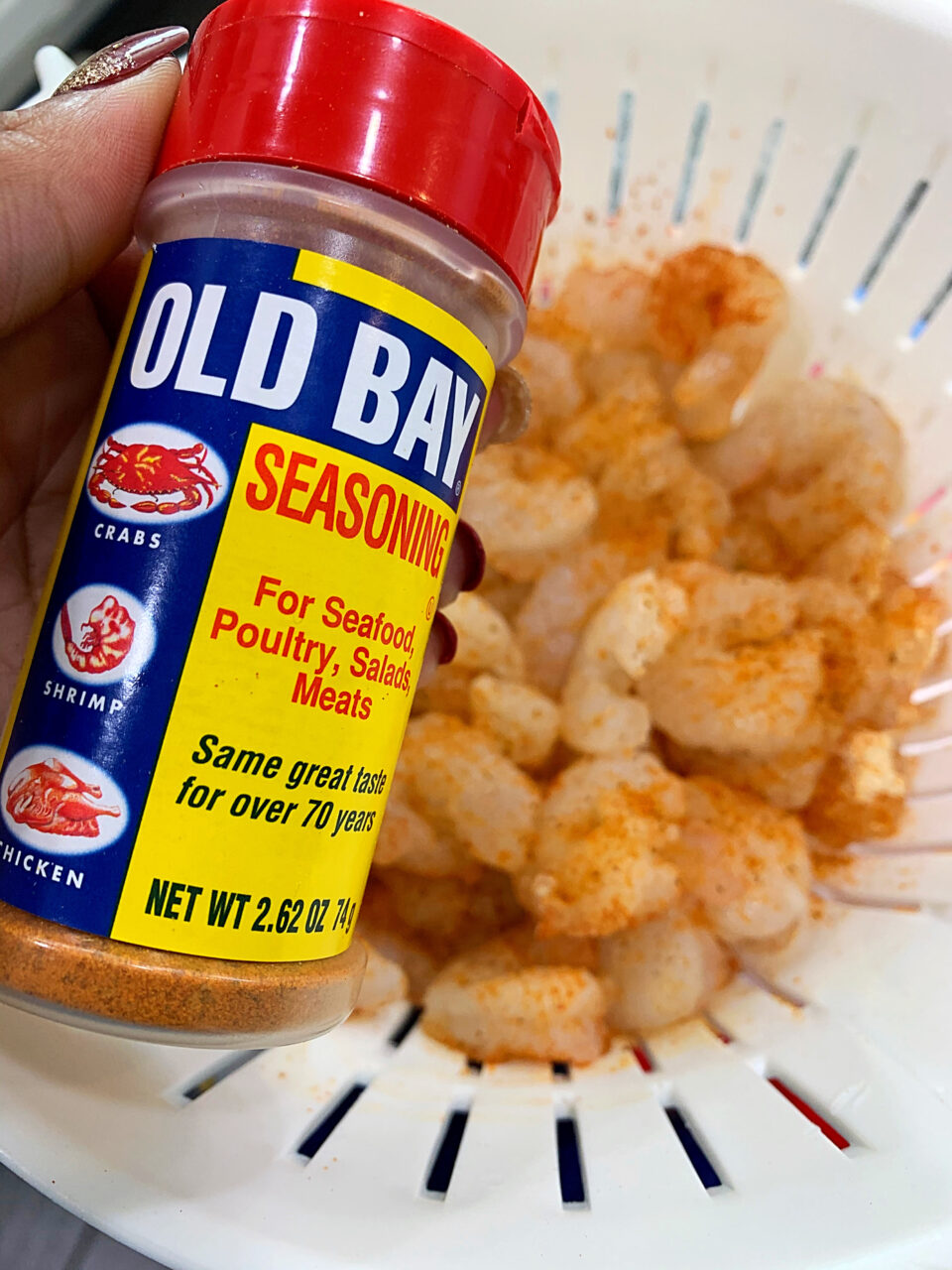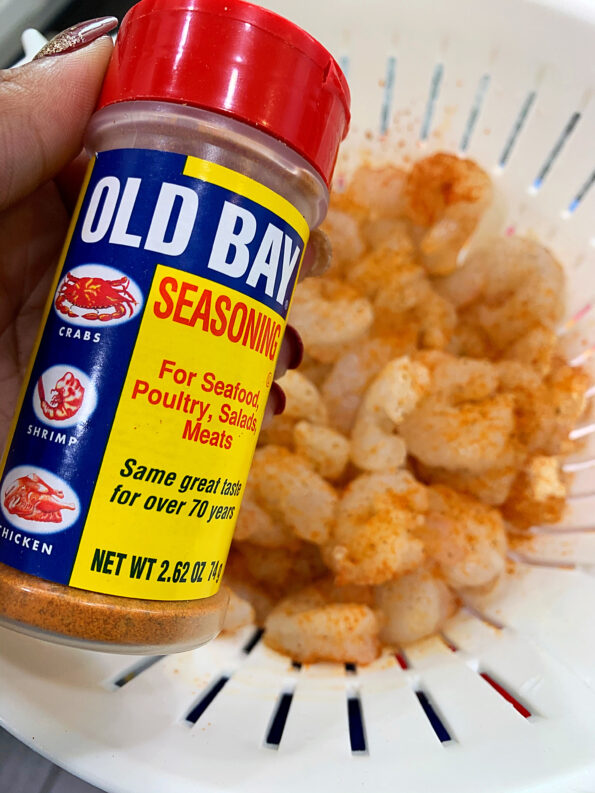 Ingredients:
Garlic Powder
Smoked Paprika
Old Bay Seasoning
Peeled and deveined Philly Seafood Shrimp
Mixed greens
Cherry tomatoes (halved)
Bacon (Cooked and chopped)
Crispy Jalapenos
Hidden Valley Bacon Ranch
Fresh Dill
Spiral Pasta
Fresh Dill
Eggs
Shredded cheese monterey, mozzarella and cheddar blend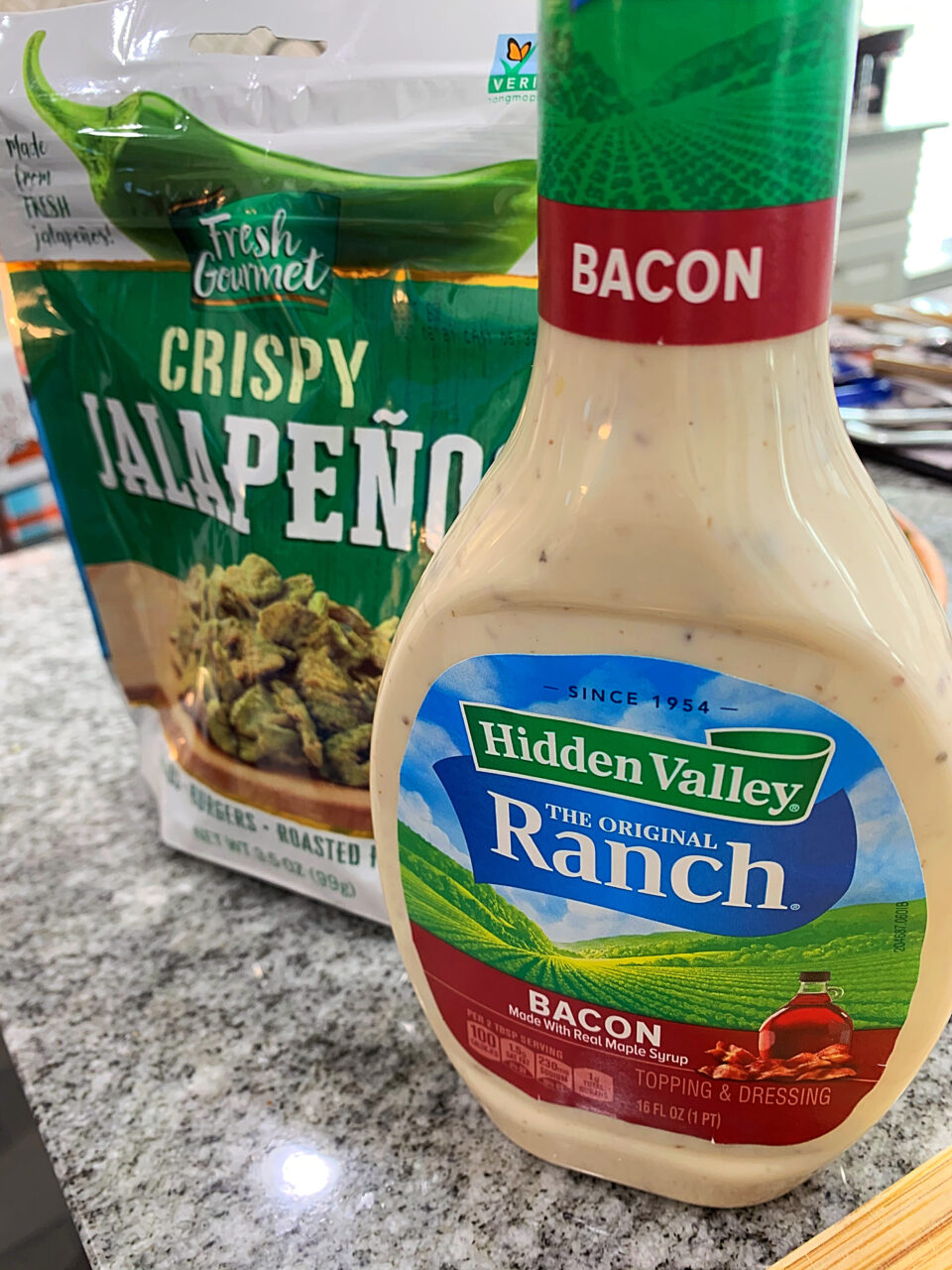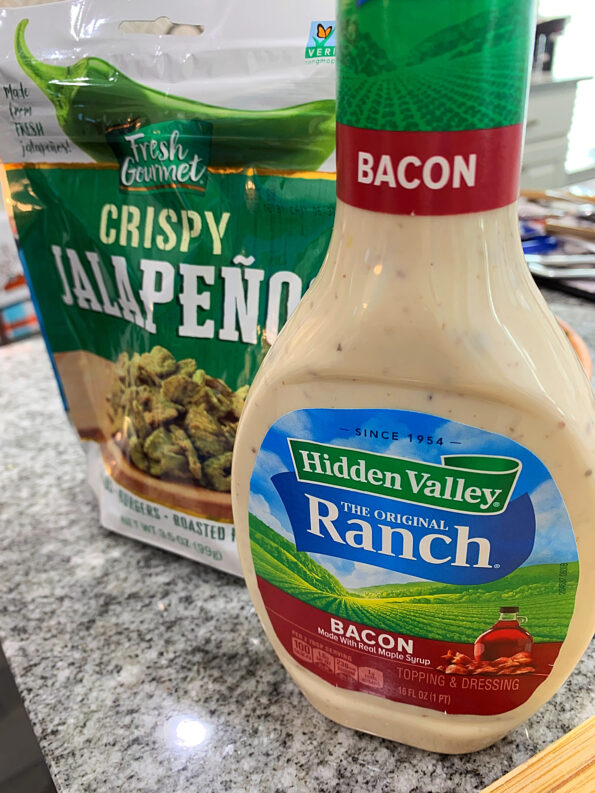 Directions:
Season the shrimp with old bay seasoning, smoked paprika and garlic powder. Set aside.
Boil 2 eggs on the stove. Peel and cut into 4 pieces. Set aside.
Boil water for pasta. Cook Pasta according to the directions. Drain and set aside.
Rinse and halve the tomatoes.
Cook bacon the way you like. Make sure it's crispy. Suggestion broil in a pan under the broiler at 500 degrees for 6 minutes or until crispy. Drain on a paper towel. Chop the bacon and set aside.
Place the shrimp in a pan and broil in a convection oven or oven for 500 degrees for about 8 minutes or until cook. Just keep an eye on it. The cooking time will depend on the size. These were the smaller shrimp.
Build the salad, Fill the plate with Lettuce at the bottom, Pasta in the middle of the plate on top of the lettuce, Shrimp on top of pasta. Add eggs, bacon cheese, crispy jalapeno, tomatoes all around. I like to dress my salad with the same ingredients together rather than all over. But you do You. Whatever makes you happy.
Finish with fresh dill on top of the Shrimp.
Drizzle the dressing on top or serve in a little dressing bowl.
Enjoy.