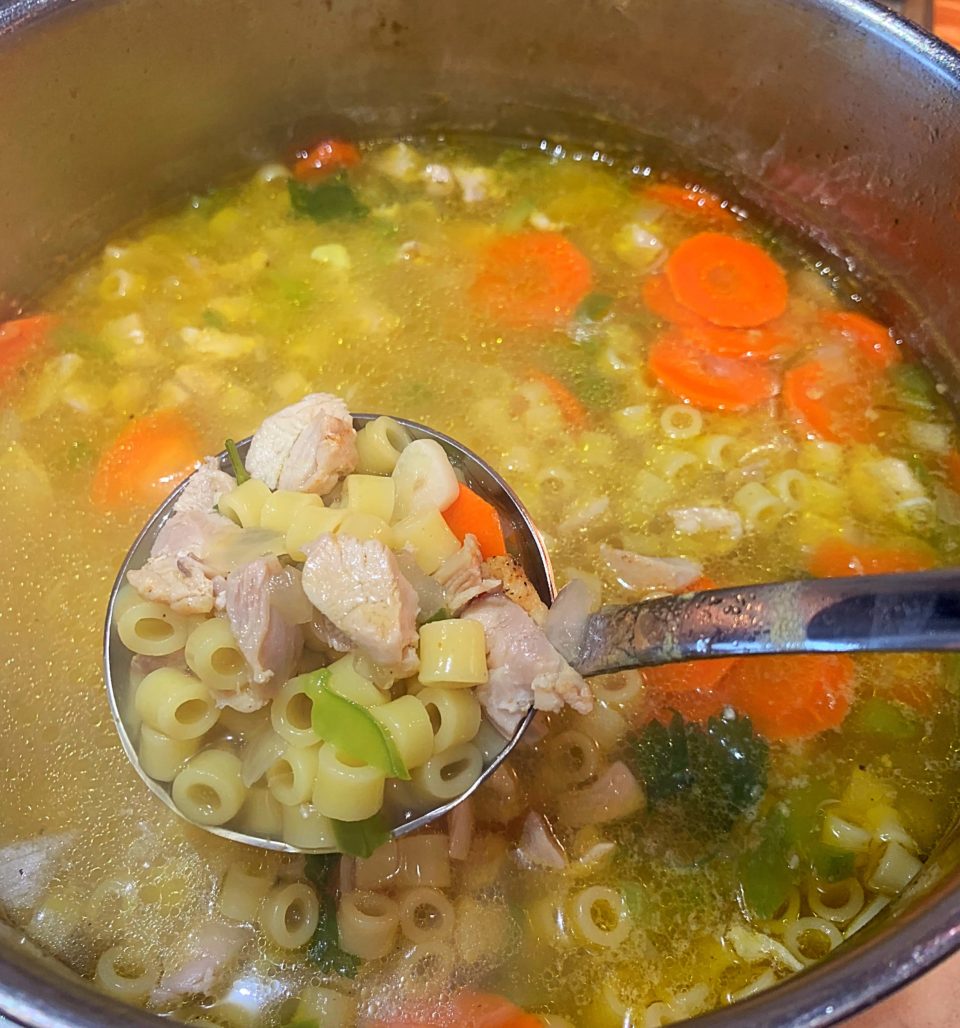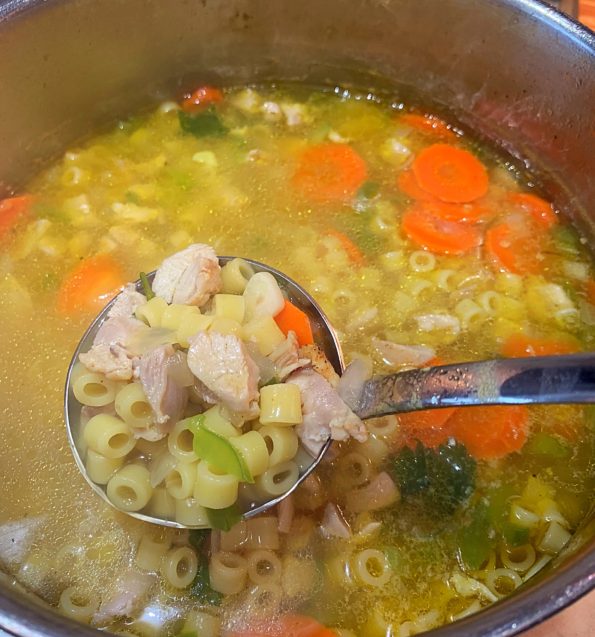 Print Recipe
Chicken Noodle Soup
Yum
A simple one pot soup. The perfect remedy when sickness hits.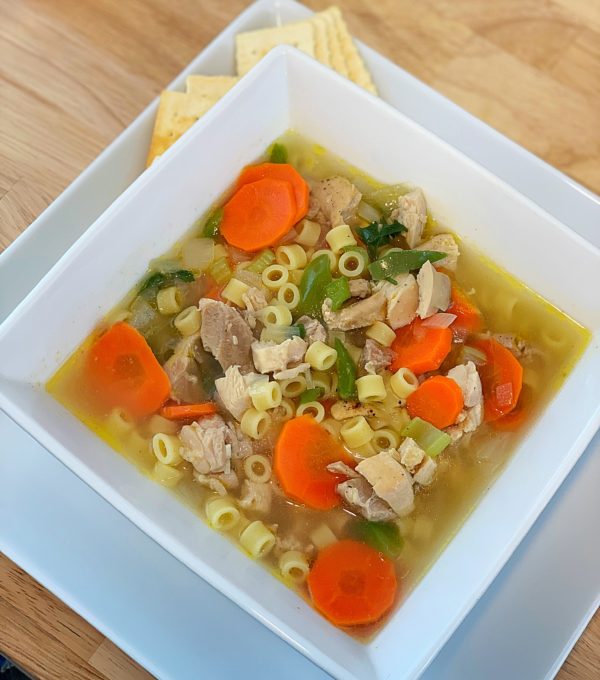 | | |
| --- | --- |
| | |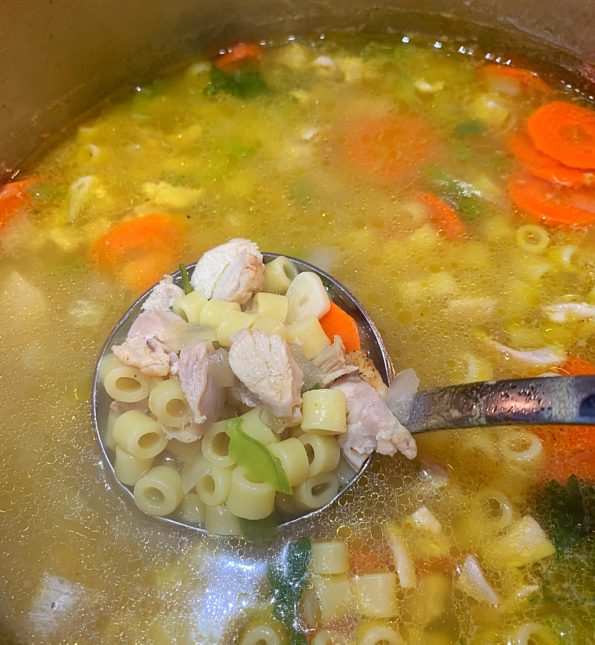 Sickness has been going around a lot in our home. Many of my friends have said the same thing. One of the remedies for my kids is Homemade Chicken Noodle Soup. There is just something about when I make homemade chicken noodle soup for them.
I recently changed my recipe up a little to a more kid friendly style of soup.  My kids loved it and it was very comforting for them during their bout of sickness.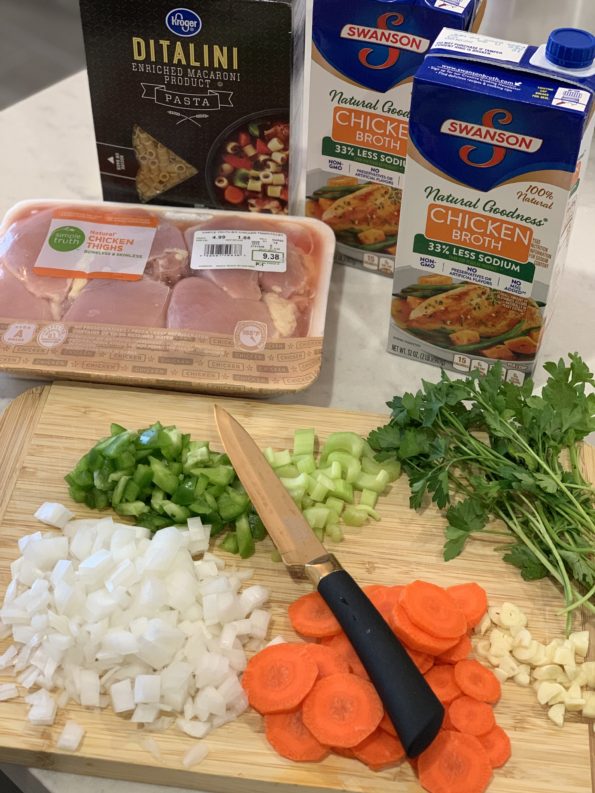 Ingredients:
Chicken Stock
Ditalini Pasta
Boneless Chicken Thighs
Green Bell Peppers
Onions
Celery
Carrots
Garlic
Flat Parsley
Olive Oil
A super easy one-pot meal.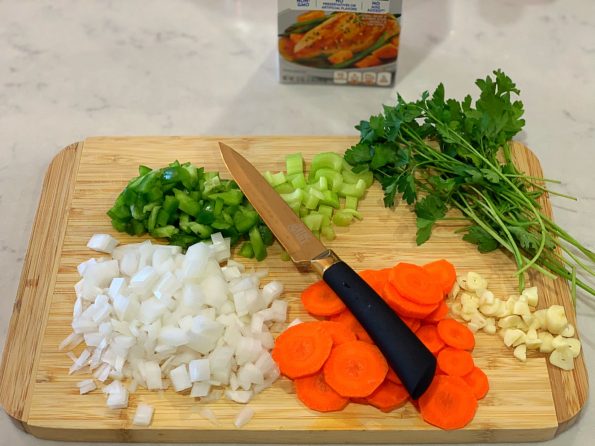 Directions:
Season the boneless chicken thighs. I used Slap Ya Mama, Garlic Powder, Smoked Paprika and Onion Powder. But use what works best for your family.
Prep veggies. Onions, Bell Peppers, Parsley, Garlic, Carrots.
Brown the chicken. Don't cook it all the way, but close to done. Set aside.
Cut chicken into to bite size chunks. Set aside in a bowl with the juice from the chicken. Packed with flavor don't waste it.
Saute the veggies (all except Parsley, Garlic and Carrots) with a little olive oil. Until translucent.
Add Garlic and carrots. Saute an additional 1 - 2 minutes.
Add chicken stock. Stir and cook until carrots are tender. Approximately 3 - 5 minutes.
Add noodles. I didn't use all of the noodles in the box. (*Noodles soak up liquid and you don't want to lose all of your liquid). Cook until tender. Follow directions on box.  But don't let the noodles get mushy. When the noodles are almost done. (About 2 minutes before they are done).
Reduce the heat. Add chicken and parsley. Cook an additional 2 minutes.
Turn off the heat. Taste, add additional salt and pepper if necessary.  I season at the end, because of the salted chicken stock. I didn't want it to be too salty.
Serve. Enjoy.