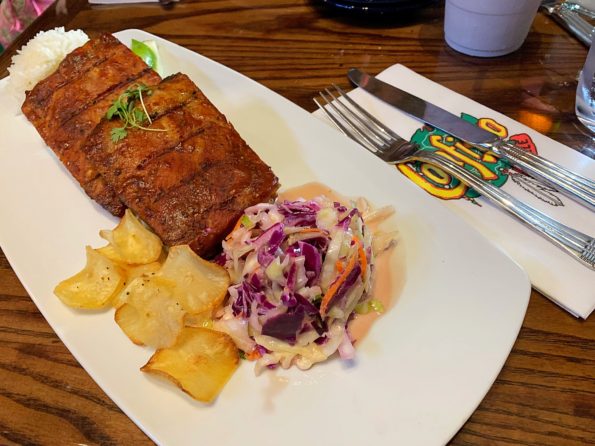 After a full day of rides, shopping and exploring in Universal Studios and Universal's Island of Adventure, we were ready to call it a day.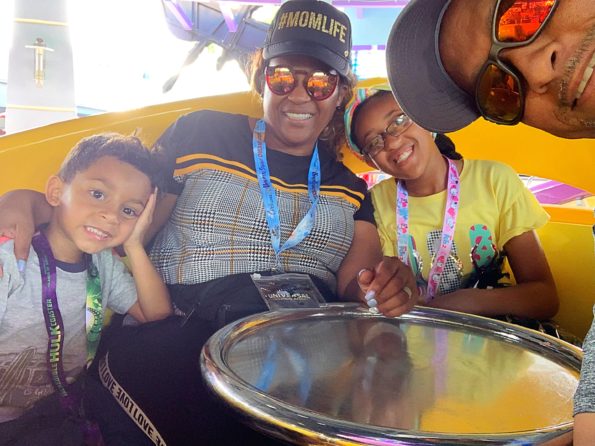 We had a really good time riding some of the cutest rides like Seuss Landing, Twirl n Hurl, The Simpsons Ride, Caro-Seuss-el and much more.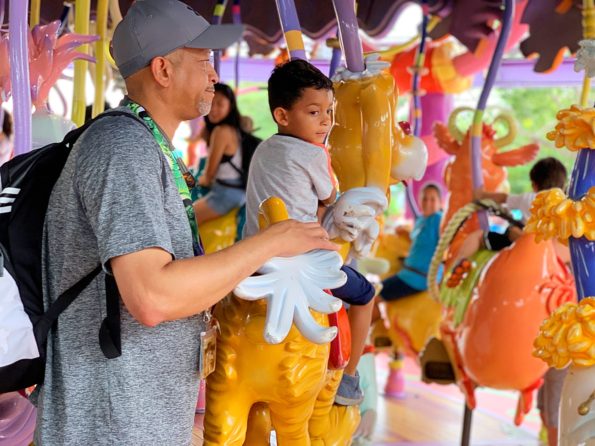 Our kids had a blast. They were worn out by the end of the day.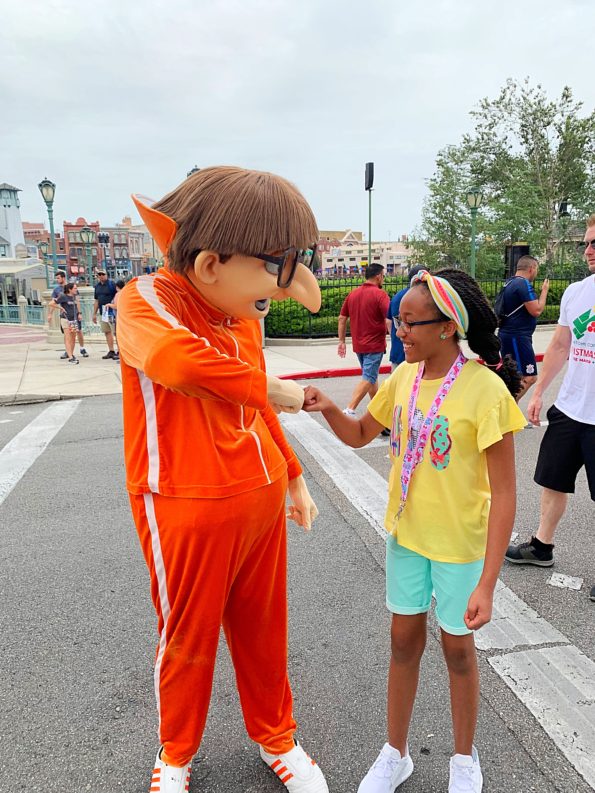 On our way out we saw Confisco Grille and decided to stop in there for lunch.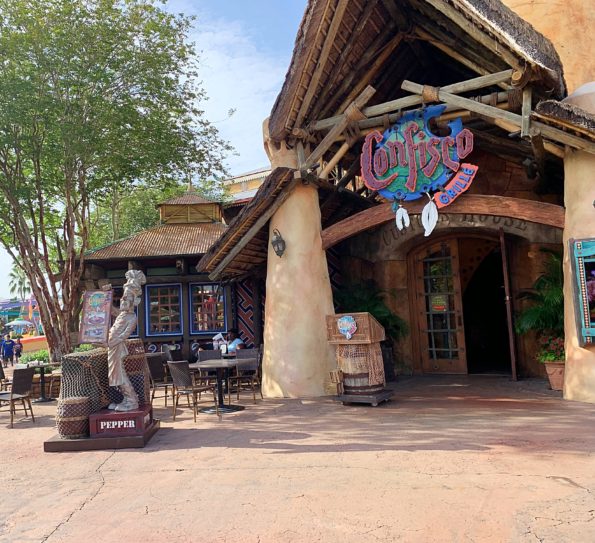 Confisco Grille is a Casual Restaurant with a very exotic theme, with a kid-friendly menu.
"Where World Travelers Find International Taste. As explorers, merchants, and adventurers from around the world pass through the Port of Entry™, they not only bring with them strange and unusual items, but also the delicious exotic foods you'll find on the menu at Confisco Grille. 
Choose from global fare including Italian, Mexican, Asian, Greek, and American dishes like wood-grilled pizzas, salads, fajitas, and much more. With a children's menu and full bar service, Confisco Grille™ has something to fill up the whole family. Look around to see "confiscated" goods on display from all over the park".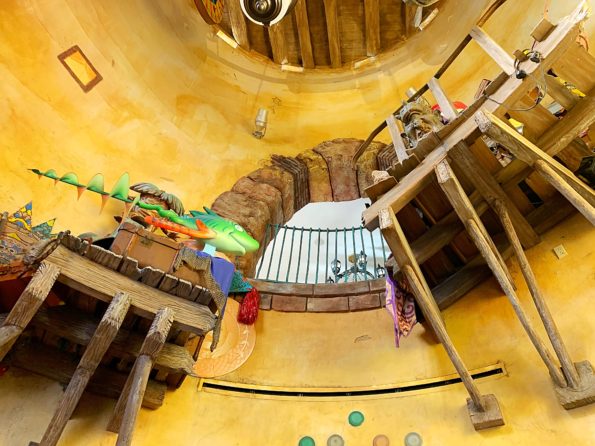 We were seated immediately when we arrived. The waiter came to the table to take our drink orders and explain the menu. One of the things he asked immediately was if any one had any allergies. Our daughter has an allergy to wheat and nuts.
The waiter said ok, our chef will come and discuss these allergies to make sure that her food is prepared safely. I thought this was extremely special.
The Chef arrived and he was super nice and concerned about making sure she was safe while dining. I thought this was a big plus! Taking customer service to a whole another level!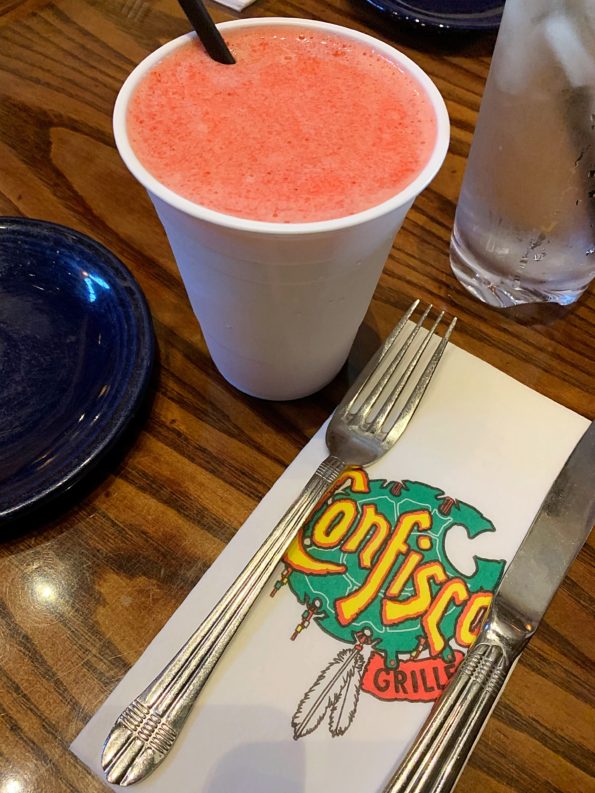 My husband, daughter and I tried the Fruit slushes. Available in Strawberry, Coconut Pineapple, Banana, Mango, Lime or Lemonade. This was the perfect cool down drink after such a hot day in Florida.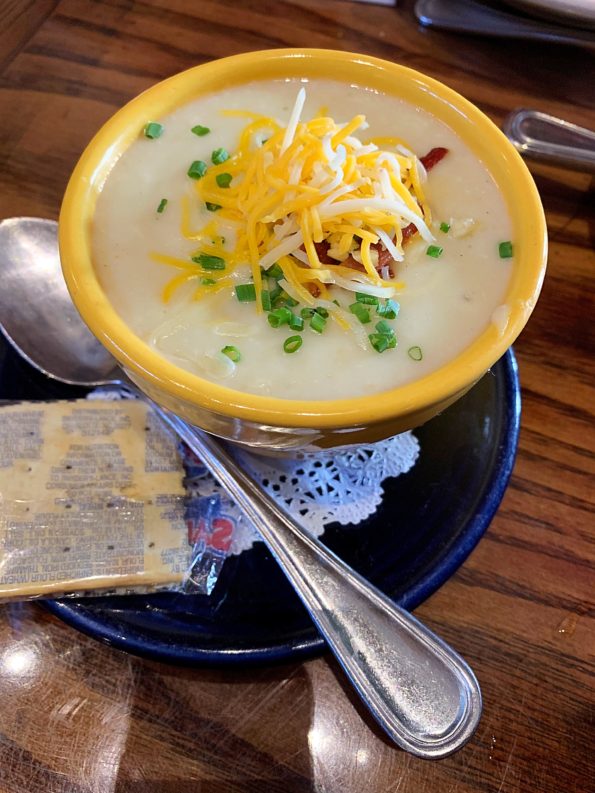 I tried the Potato and Leek soup. The soup was creamy, topped with cheese, bacon and chives. Really good.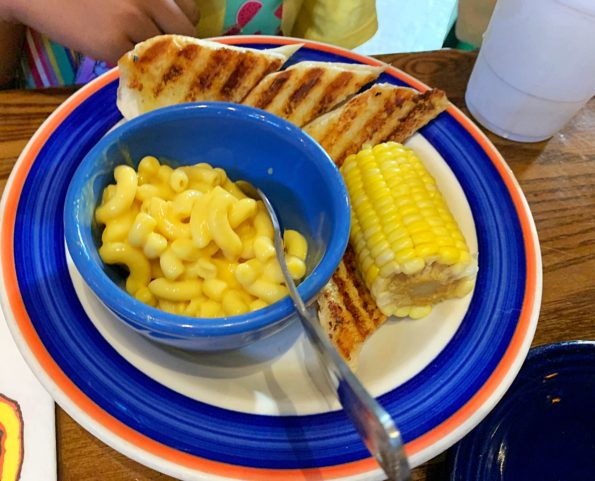 My daughter ordered the Mac n cheese which was served with grilled bread and Corn on the Cobb.
My son had the penne pasta. Zesty Marinara sauce served over fresh penne pasta. We didn't get a picture because he fell asleep and we took it to go. But he ate it after his nap and loved it.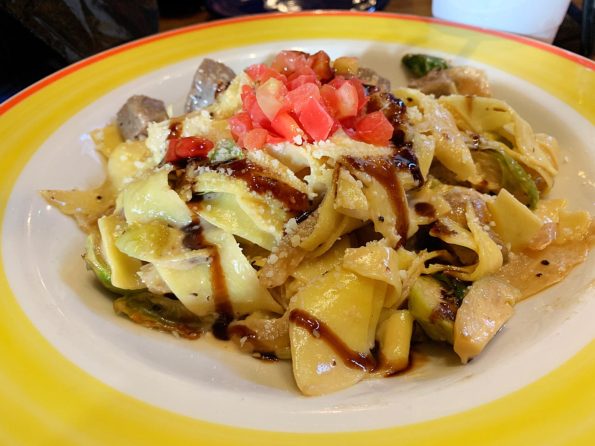 My hubby decided to go with a pasta dish, the Braised Beef Pappardelle. Made with slow-roasted beef, bordelaise cream, tomatoes, white wine, caramelized onions, charred Brussels sprouts, balsamic glaze. Finished with a little cheese. A very interesting combination of flavors that was unusual but actually worked together.
My husband didn't like it as much as I did. But I loved the flavors of this dish. The meat was tender in the pasta. A dish I would love to recreate at home.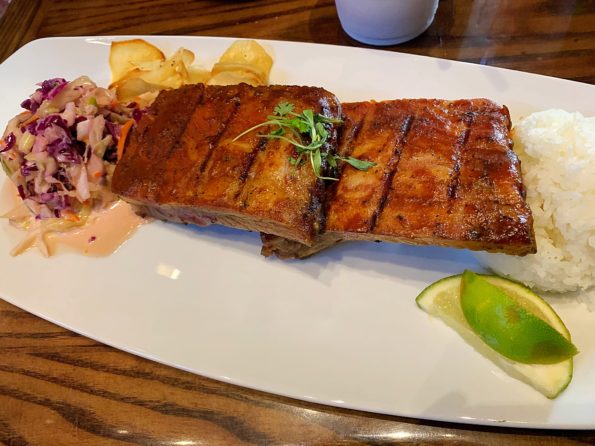 I ordered the Guave BBQ Glazed Smoked Ribs. The dish was served with curry rice, habanero-lime slaw, crispy yucca, and lime for a little citrus.
A delicious dish. Everything was superb. My husband loved my dish. So we swapped plates. Not as saucy as I like my ribs, but that's just my preference. The slaw was delicious. The ribs were tender, A great plate of food and very flavorful.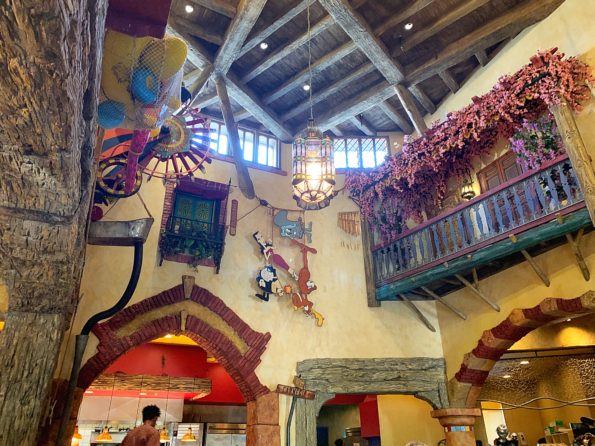 Confisco Grille is a family friendly spot that is perfect for lunch or dinner with your crew. Great food and service at this spot. Reasonably prices and flavorful food.
Confisco Grille is located at 1000 Universal Studios Plaza, Orlando, FL 32819.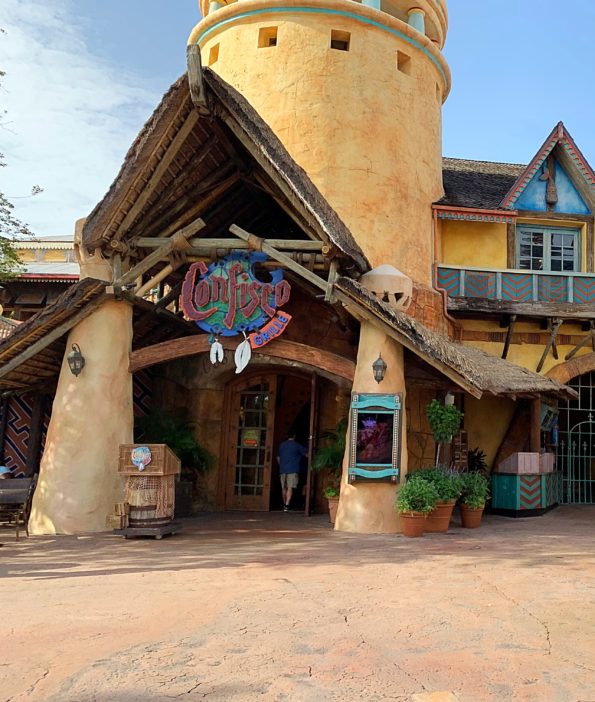 Go check them out and be sure to tell them that Da'Stylish Foodie and her family sent you.