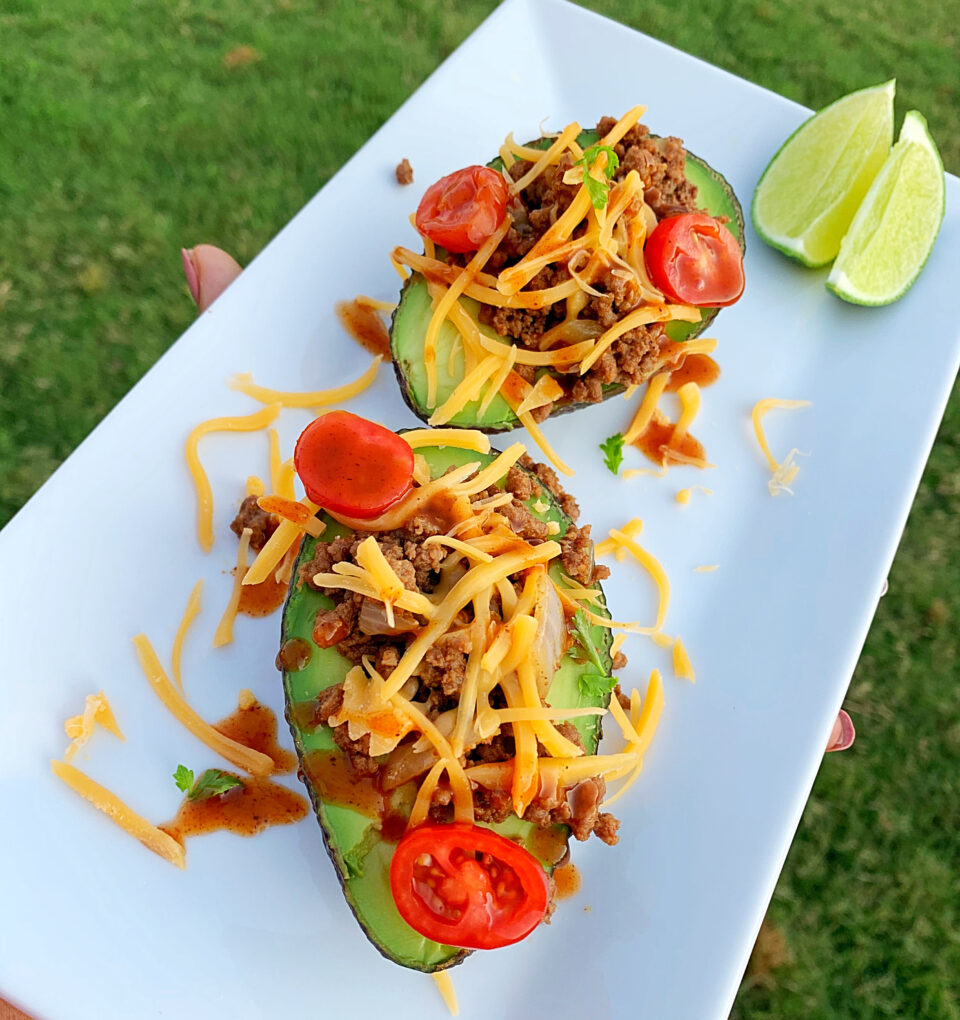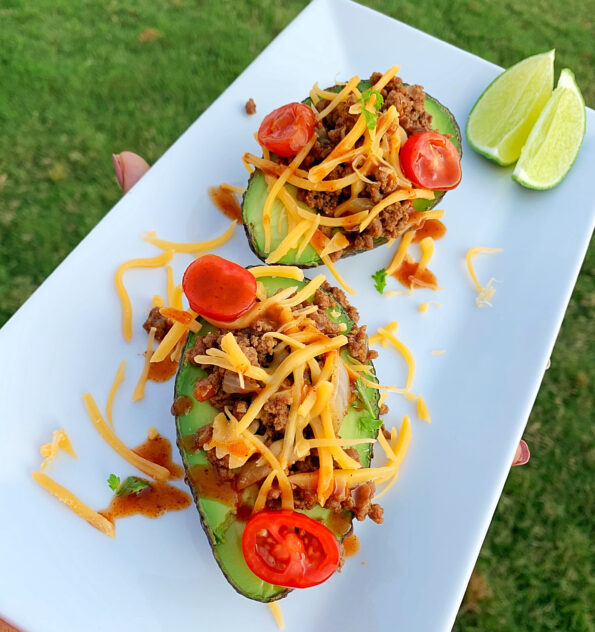 Taco Tuesday is here! A simple and easy option for Taco Tuesday.
I love Tacos but I don't always feel like eating regular Tacos. So instead I decided to do a Stuffed Avocado with the taco toppings.
Only a few simple ingredients needed.
Print Recipe
Avocado Tacos
Yum
Taco Tuesday with a healthy twist. A few simple ingredients to complete this easy Stuffed Avocado.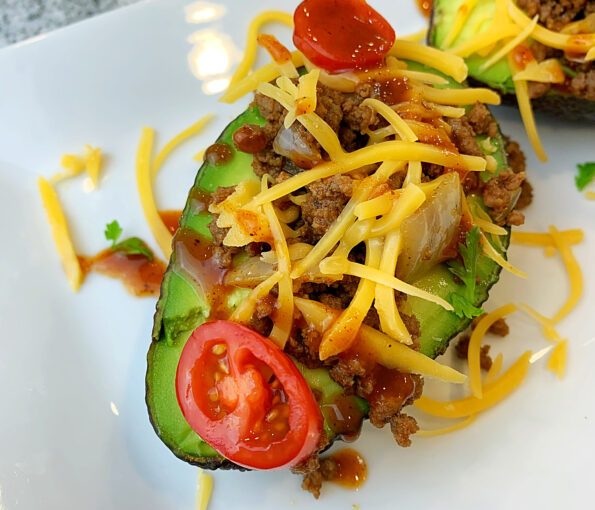 Ingredients:
Ground Beef
Taco Seasoning
Texas Two Step tomatoes
Organic Haas Tomatoes
Taco Hot Sauce (Taco Bell)
Fresh Cilantro
White onion
Shredded Cheddar Cheese
Olive Oil
Onion Powder
Garlic Powder
Kosher Salt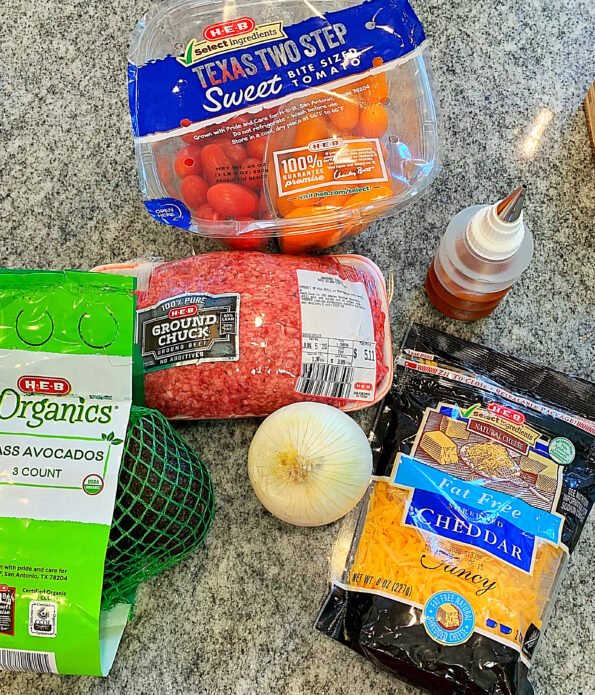 Directions:
Season the ground meat with Taco Seasoning, Onion, Powder, Garlic Powder, Salt.
Add olive to a pot. Brown the onions and the ground meat. About 8 - 10 minutes. Taste. Add more seasoning if needed.
Drain the ground meat. Set aside.
Cut the avocados in half. Remove the pit of each avocado.
Place avocado on a plate, top with seasoned meat, shredded cheese, tomatoes, drizzle hot sauce and finish with cilantro.
Enjoy.