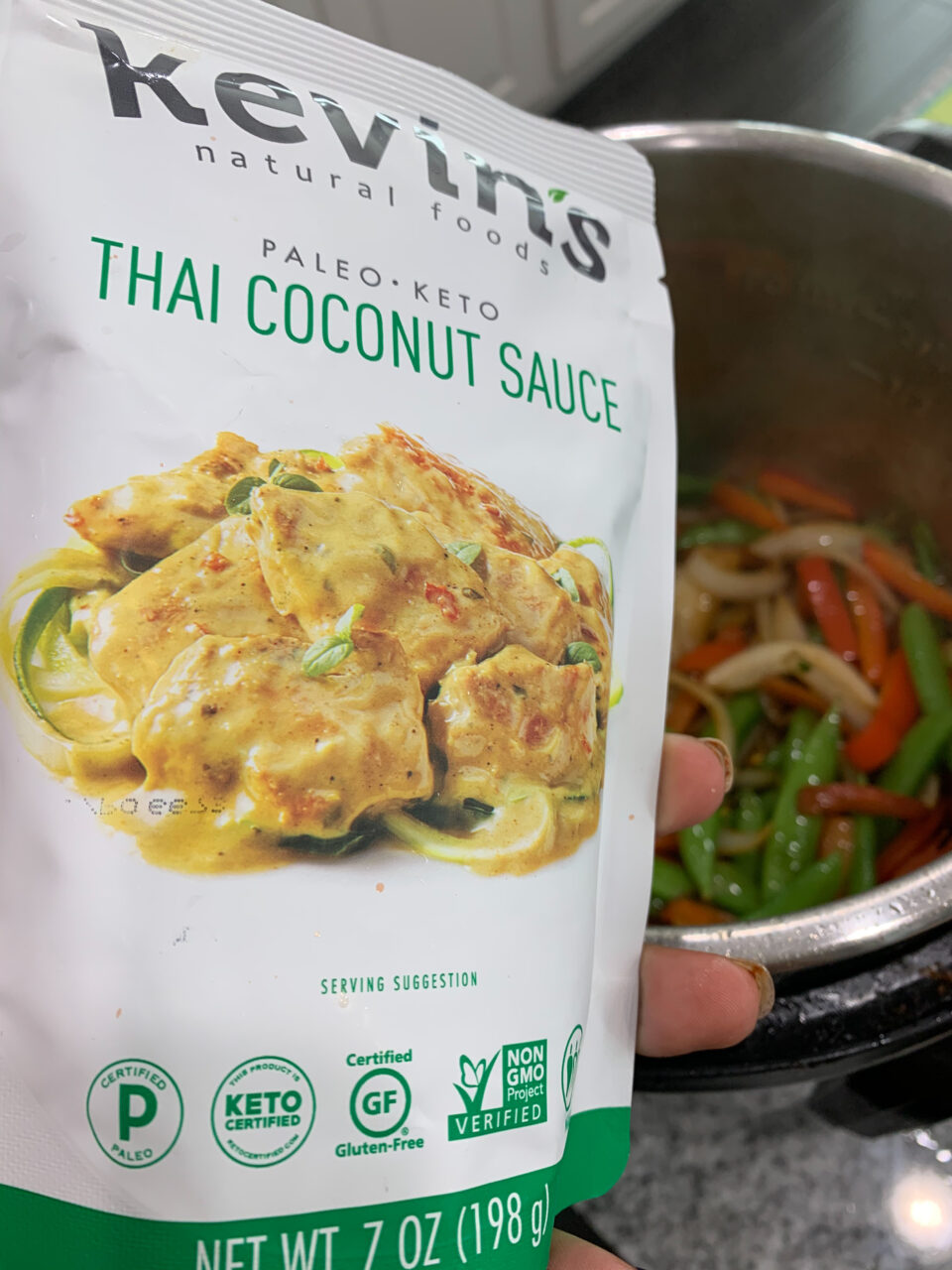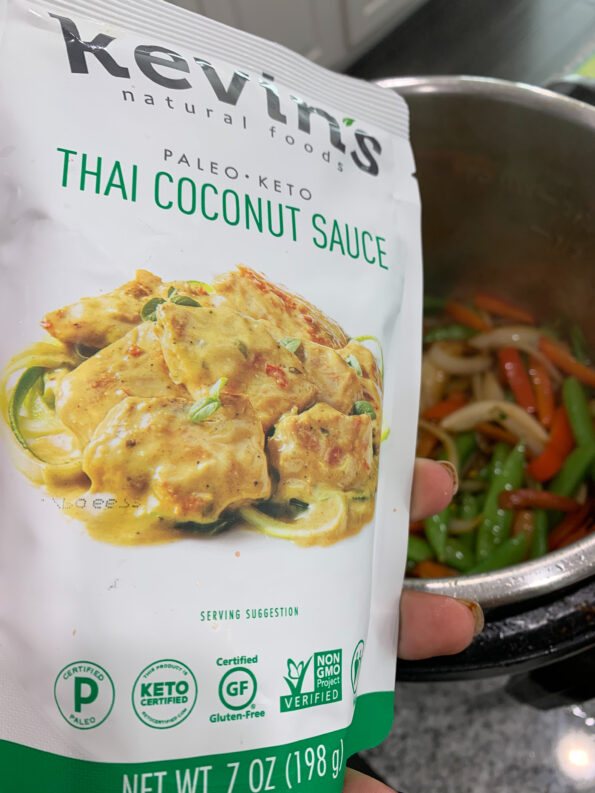 For those making a New Years Resolution to eat healthy. Add this recipe to your list. It's quick, easy and tasty.

Print Recipe
Thai Coconut Chicken
Yum
Thai Coconut Chicken Curry is an easy recipe that I made right in my Instant Pot. Busy nights? This easy, healthy, flavorful recipe is packed with flavor.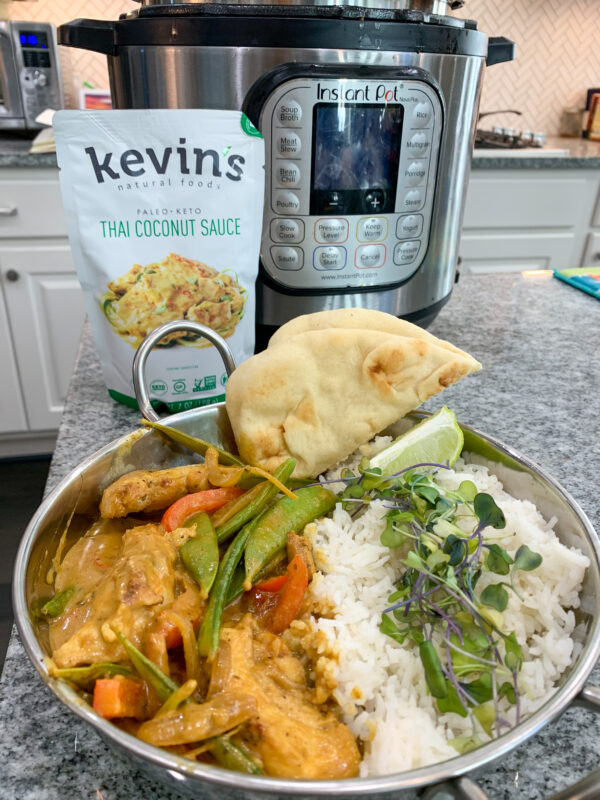 Cook Time

18 - 23

minutes
Cook Time

18 - 23

minutes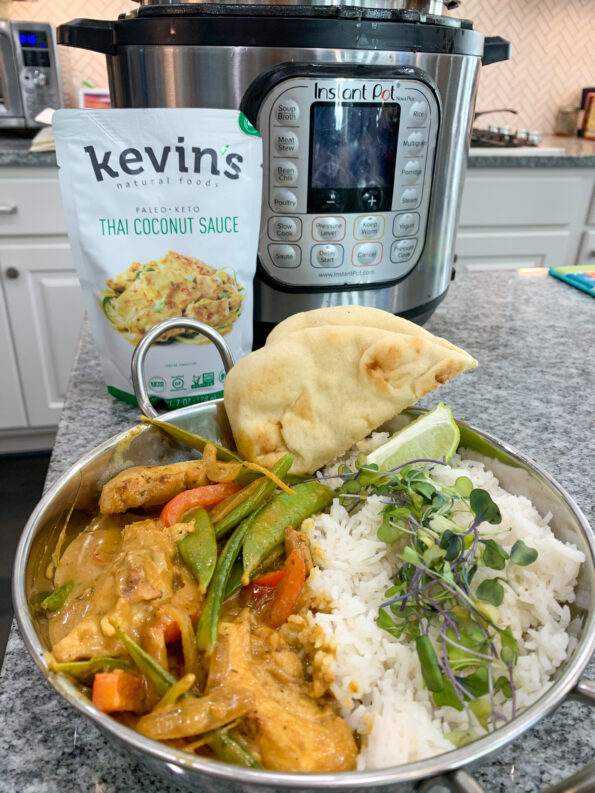 Thai Coconut Chicken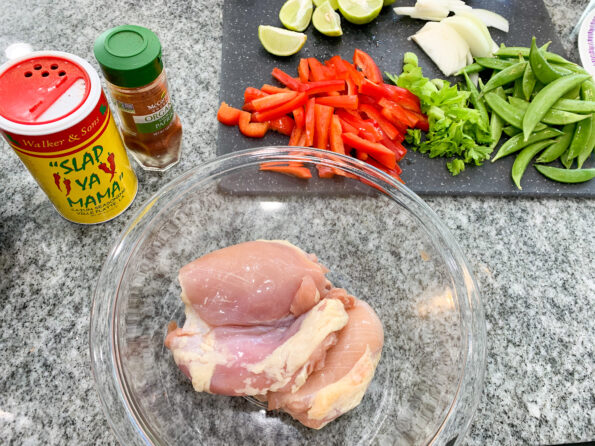 Ingredients:
Lime
Boneless Chicken Thighs
Red Bell Pepper
Onion
Celery Stalk (use leaves too)
Kevin's Natural Thai Coconut Sauce
Basmati Rice
Slap Ya Mama
Mini Stone Naan
Sugar Snap Peas
Smoked Paprika
Olive Oil
Microgreens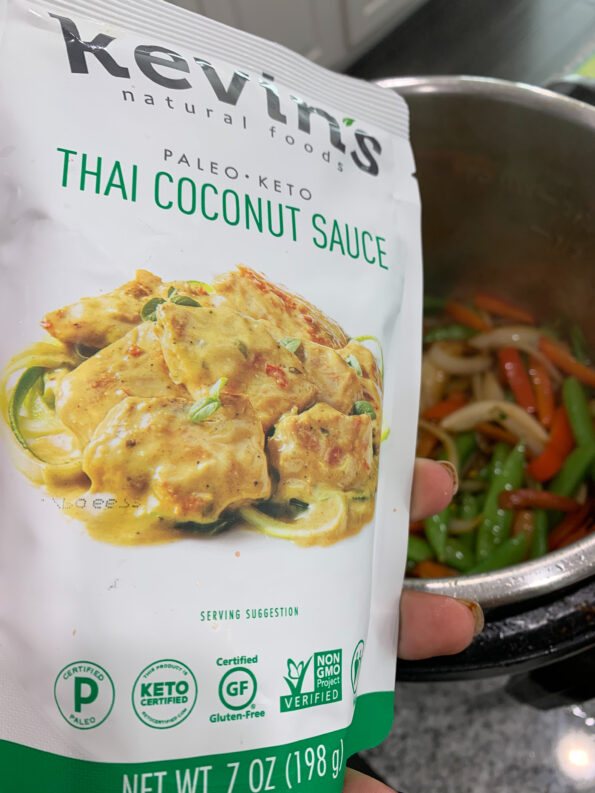 Directions:
Season the chicken thighs with slap ya mama and smoked paprika on both sides.
Juice a small lime and add to the chicken thighs.
Marinate the chicken in the fridge for about 30 minutes (optional).
Cut the bell pepper, onion and celery. Set aside.
Cut the lime into wedges. Set aside.
Add Olive Oil to the instant pot.
Turn the Instant Pot on the Saute setting.
Brown the chicken on both sides for about 4 - 5 minutes on both sides.
Remove the chicken from the instant pot. Set aside.
Toss in the veggies (celery, onions, bell peppers and sugar snap peas. Saute for about 3 - 5 minutes. Stirring occasionally.
Cut the chicken into bite size pieces.
Switch the setting to Stew on the instant pot.
Add the Thai Coconut Sauce packs to the instant pot. Stir.
Cook for about 2 minutes.
Toss in the chicken. *Don't forget the juice from the chicken. Add that goodness in too.*
Stir. Cook for about 3 minutes. Stirring often.
Serve with Basmati rice and Naan. (Optional)
Enjoy.