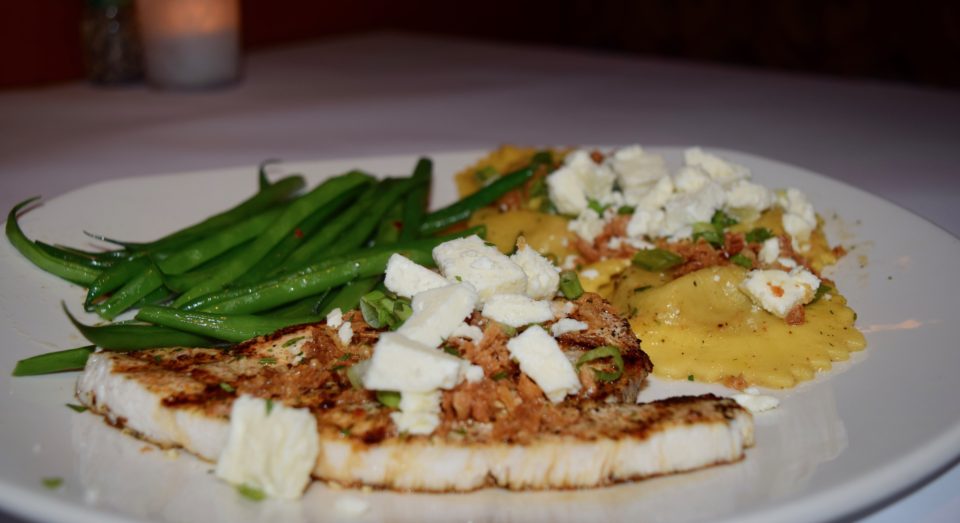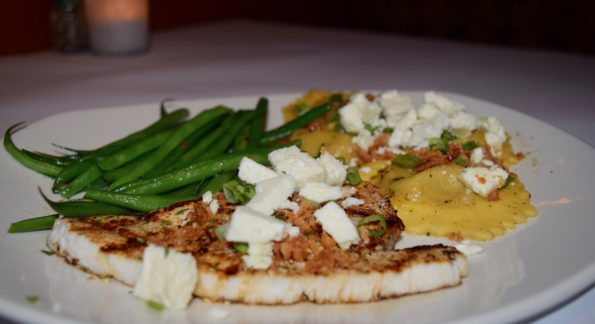 Sponsored Post
Bonefish Grill is a restaurant that focuses on more than just the food but the experience, the service and atmosphere. Bonefish Grill has a new Fall menu. My husband and I had the honor of being hosted by Bonefish Grill. We arrived and were immediately seated in one of my favorite places to sit in the restaurant.
Our waitress arrived at the table to greet us and take our drink orders. I ordered a fruity mocktail that was created by the bartender just for me.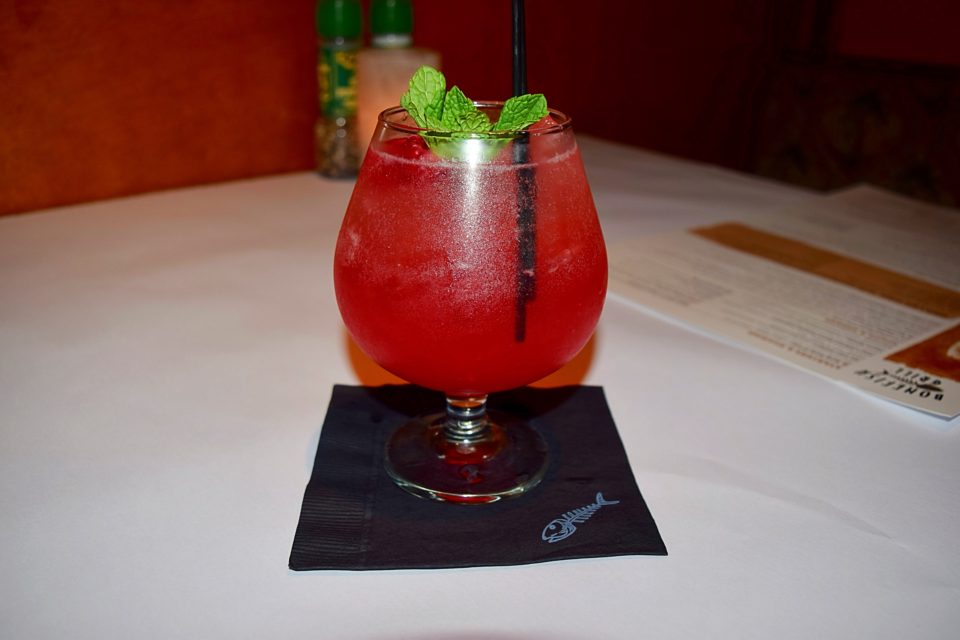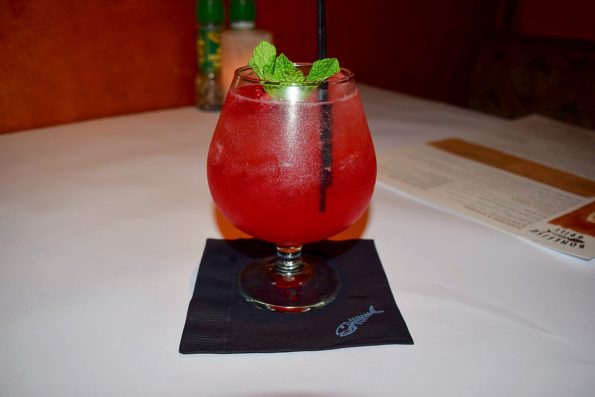 This beautiful Raspberry Mocktail arrived at the table.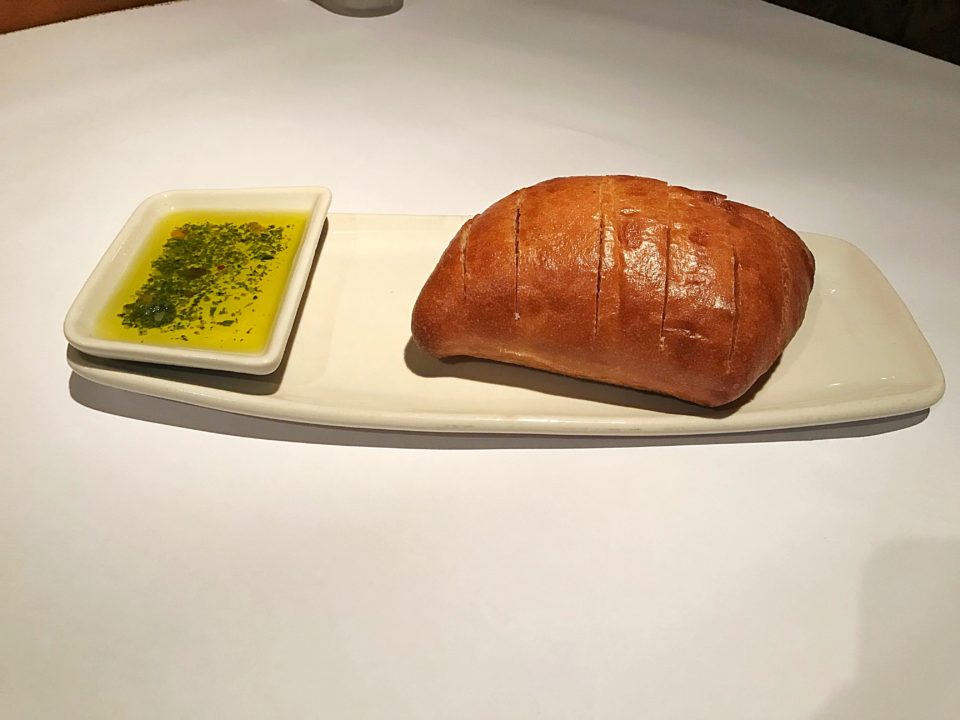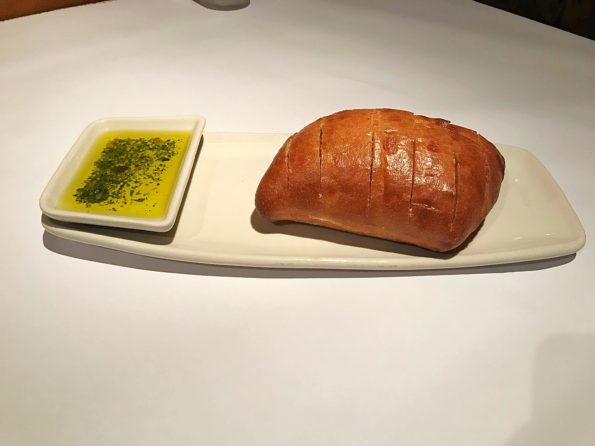 The Signature Artisan Bread with Pesto dip arrived at the table.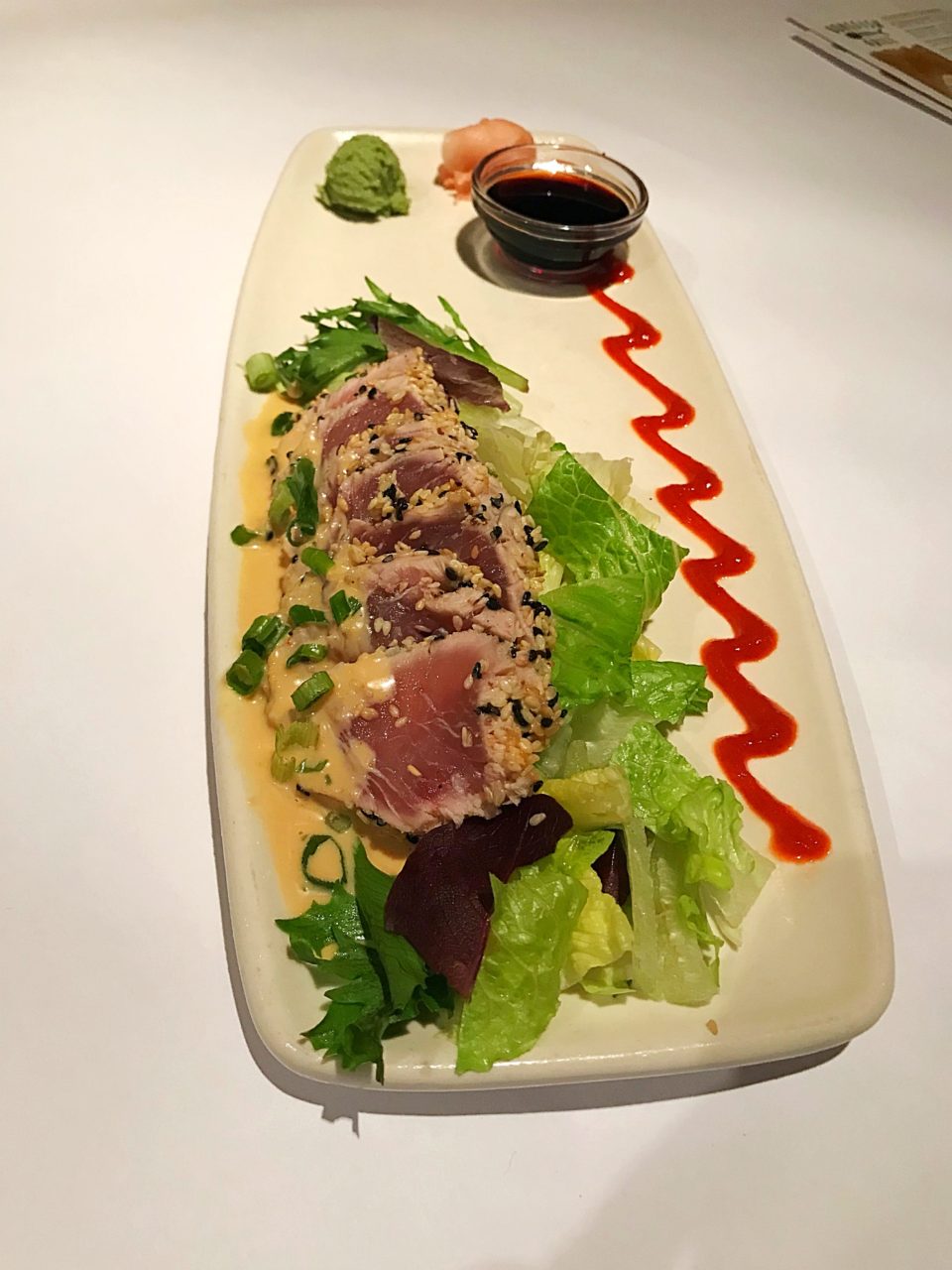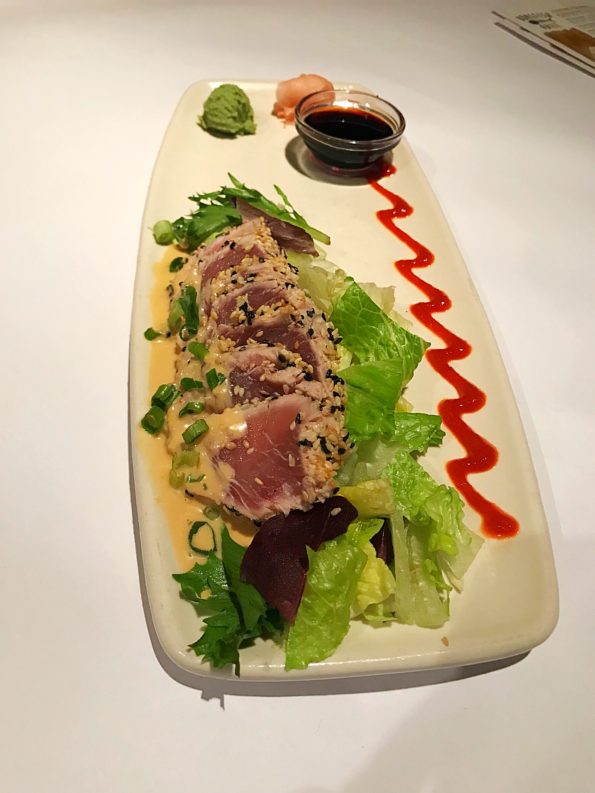 We decided to start with the Ahi Tuna Sashimi. The premium sushi grade, sesame-seared rare with Wasabi, Sriracha Hot sauce and Pickled Ginger.
The appetizer was beautifully presented.  A light appetizer for the Ahi Tuna lovers. The flavors worked well together.
Bonefish has an amazing special called the Dine and Discover which is $55 for two. This is a great deal. With this offer you receive a Bang bang Shrimp appetizer. Two entrees from the special menu and a dessert to share.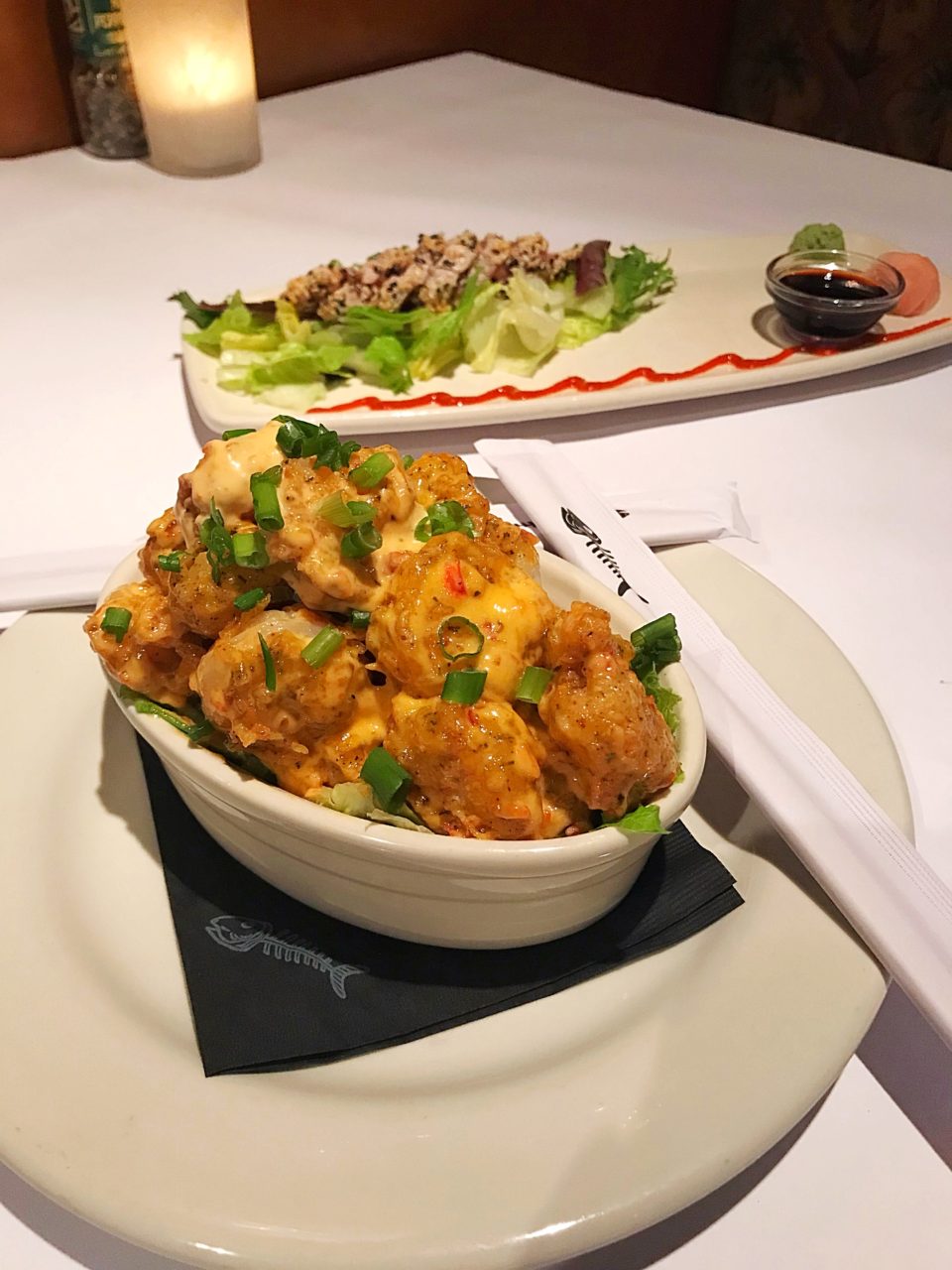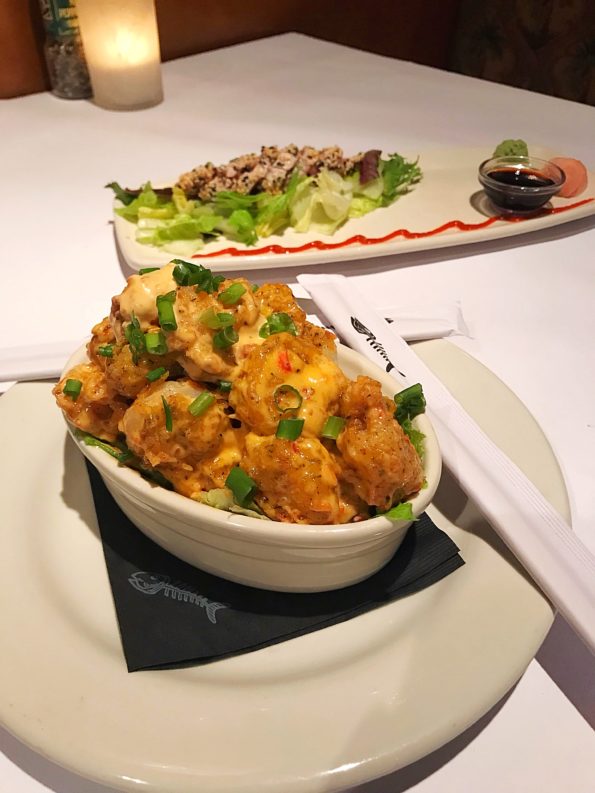 For those who may not know, the Bang bang shrimp appetizer is the crispy shrimp, tossed in their signature creamy, spicy sauce.
My absolute favorite appetizer at Bonefish Grill.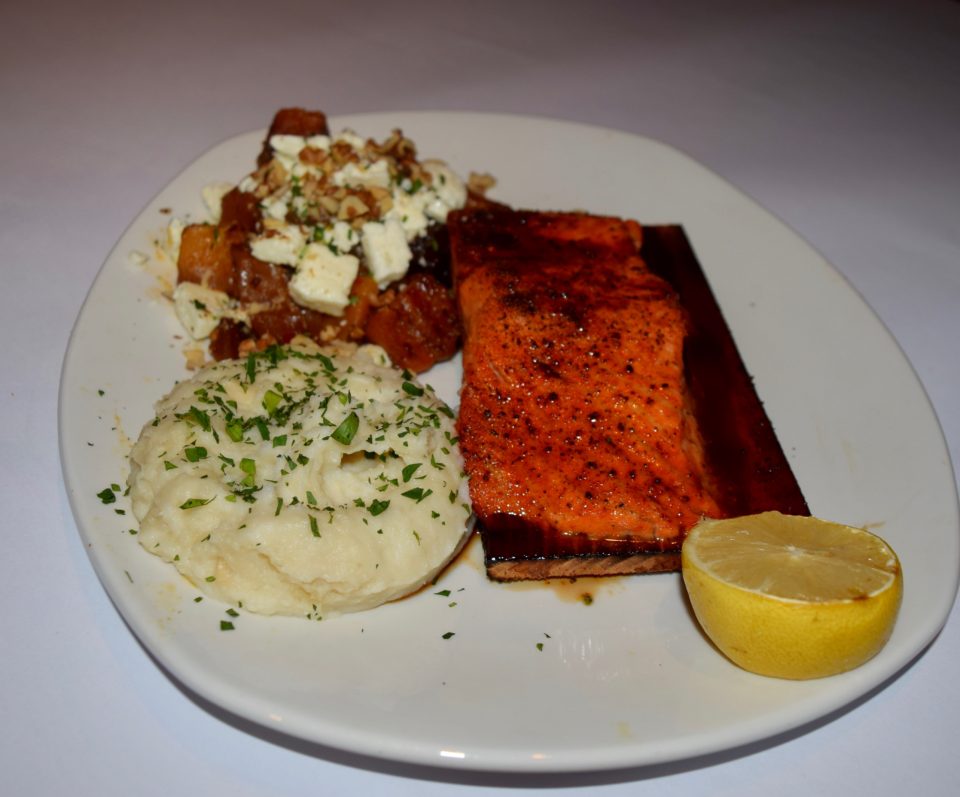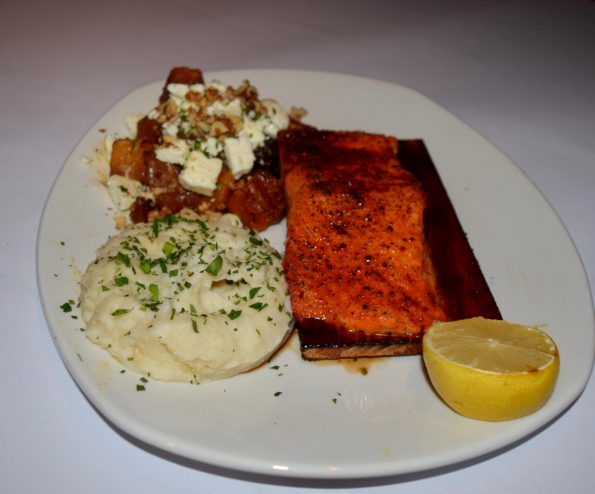 My husband ordered the Cedar Plank Steelhead. The Steelhead was roasted on a cedar plank finished with a Guinness glaze. Served with garlic whipped potaotes and a fall vegetable medley topped with with roasted walnuts.
The Steelhead was tender and fresh. The fish was milder than Salmon, but very similar in texture and packed with flavor.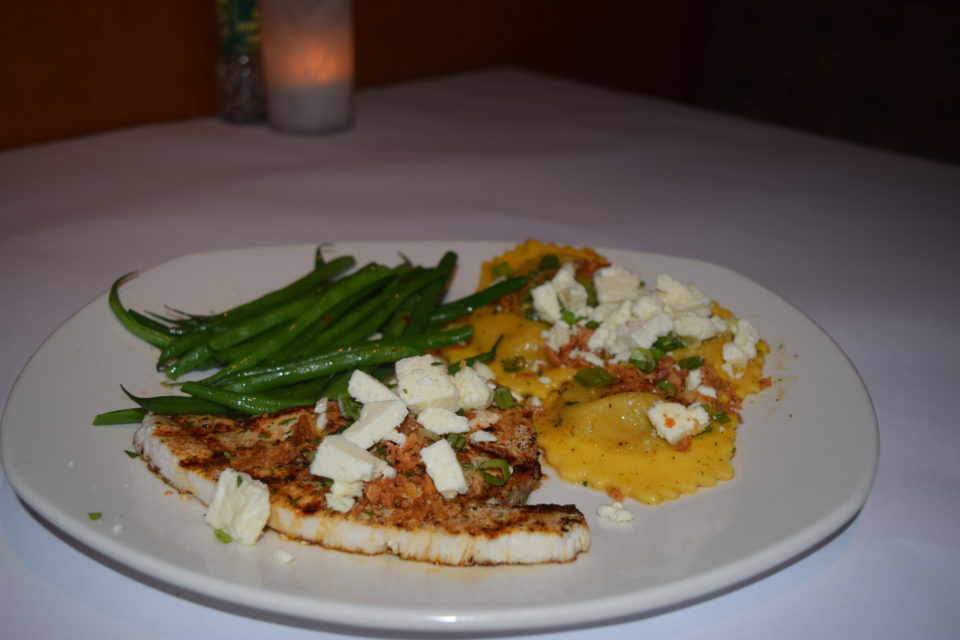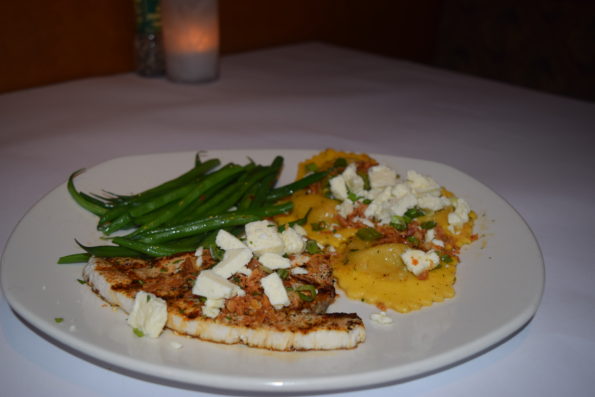 I ordered the Wood-grilled Swordfish. The Swordfish was topped with crispy onions, crumbled feta and a hint of butter. Served with seasonal pumpkin ravioli and french green beans.
A gorgeous plate of food. The flavors of each component worked well. The pumpkin ravioli was superb. Not too sweet, the crispy onions added a nice texture to the ravioli. I thought the feta would be too much on top of the ravioli but it was perfect.
The sword fish was wood grilled. Grilled nicely with beautiful grill marks and seasoned well. A really good dish.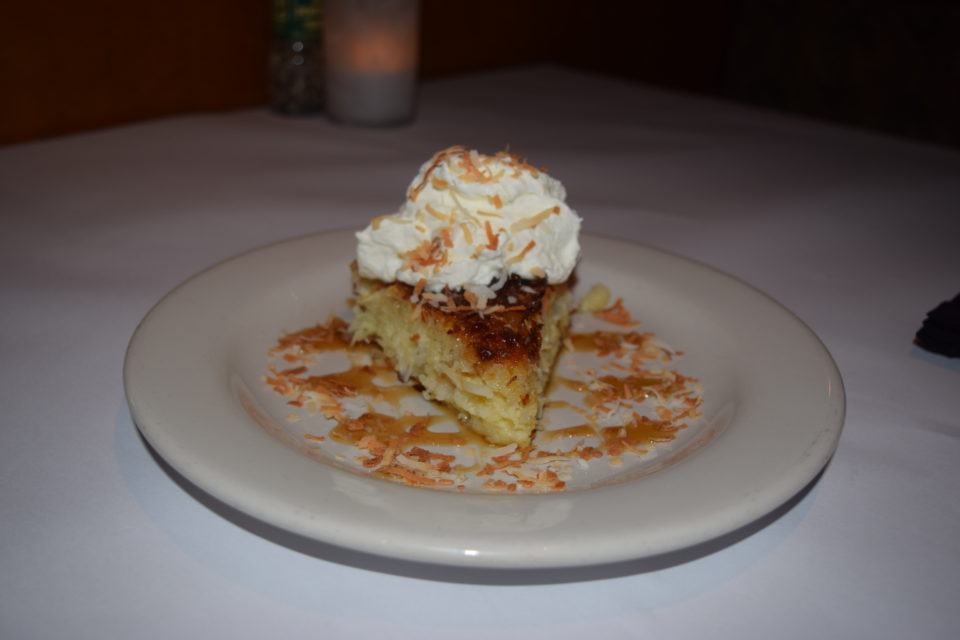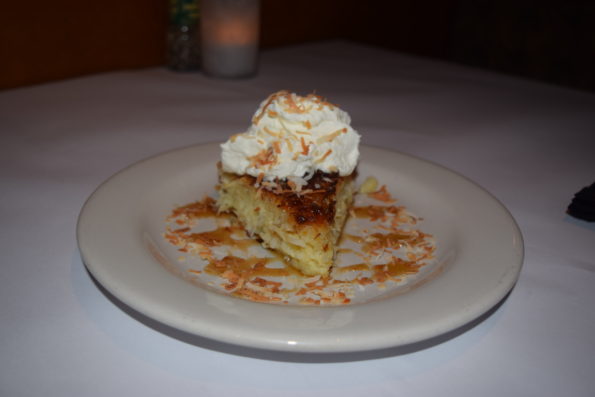 We finished with Jen's Jamaican Coconut Pie. The pie is a creamy Coconut custard with Meyer's Rum sauce and topped with fresh whipped cream. This dessert is the recipe of the original owner of Bonefish Grill. A really good story and a sweet finish to an amazing dinner.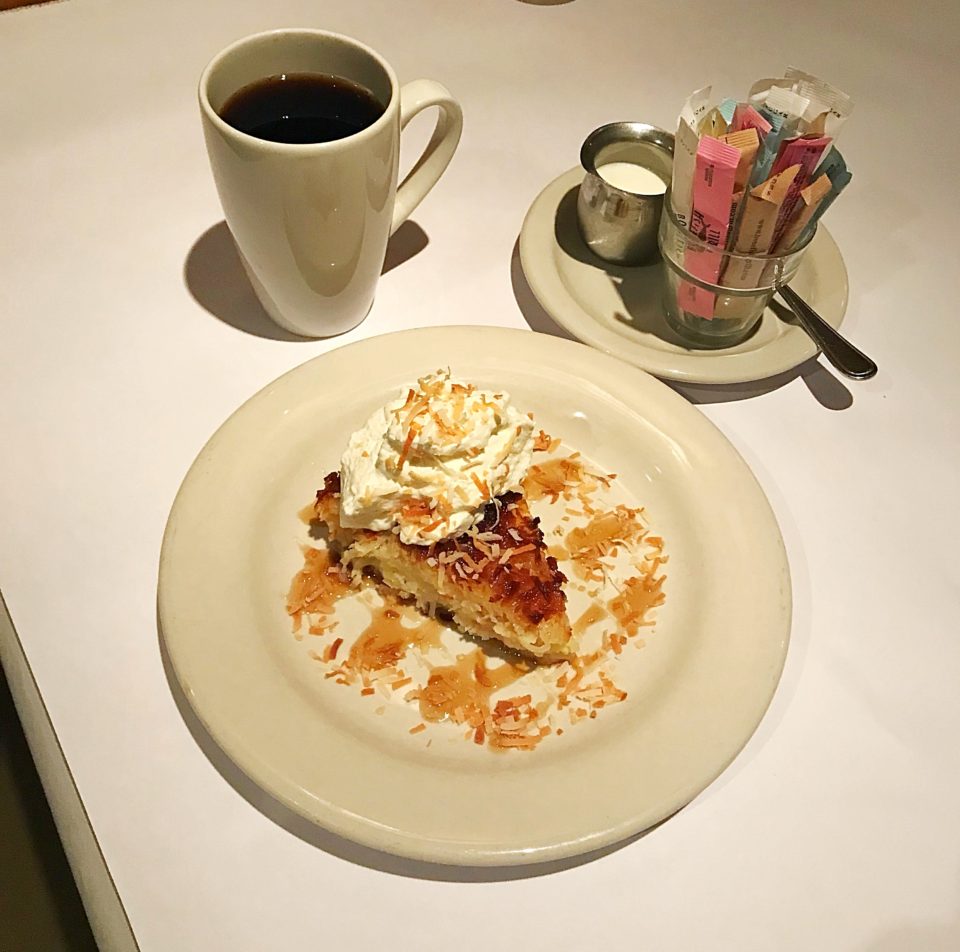 Bonefish Grill always offers amazing service with high quality dishes. This time was no different. The service was phenomenal and the food was top notch. Hats off to the Chefs for serving these amazing dishes which were flawless.
Bonefish Grill is located at 1912 Kaliste Saloom in Lafayette, LA. The Hours of Operation Monday – Thursday 11:00 a.m. – 10:00 p.m., Friday – Saturday 11:00 a.m. – 11:00 p.m. and Sundays 10:00 a.m. – 9:00 p.m.