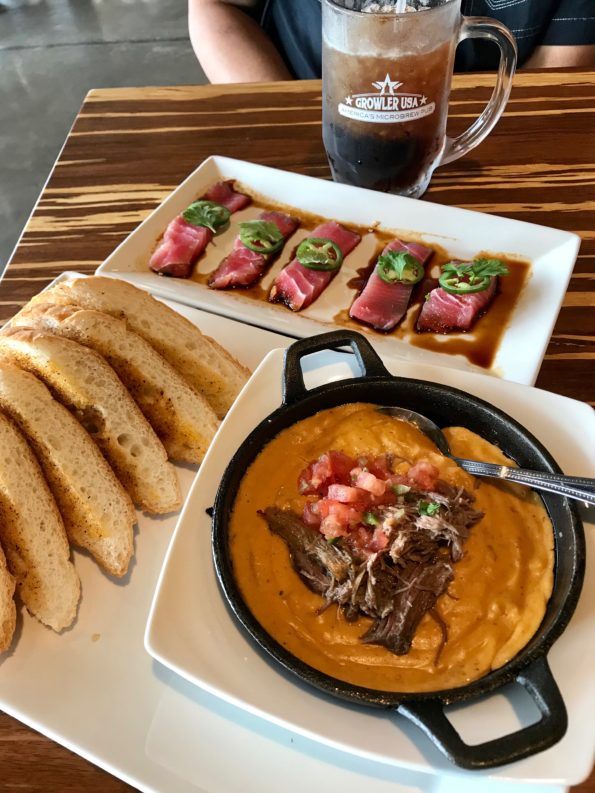 The Holiday season is a time where my husband and I attempt to slow down a bit.  My husband is my favorite person that I love to take with me on reviews.  He was off for a few days, so I was able to get him to tag along with me to Growler USA.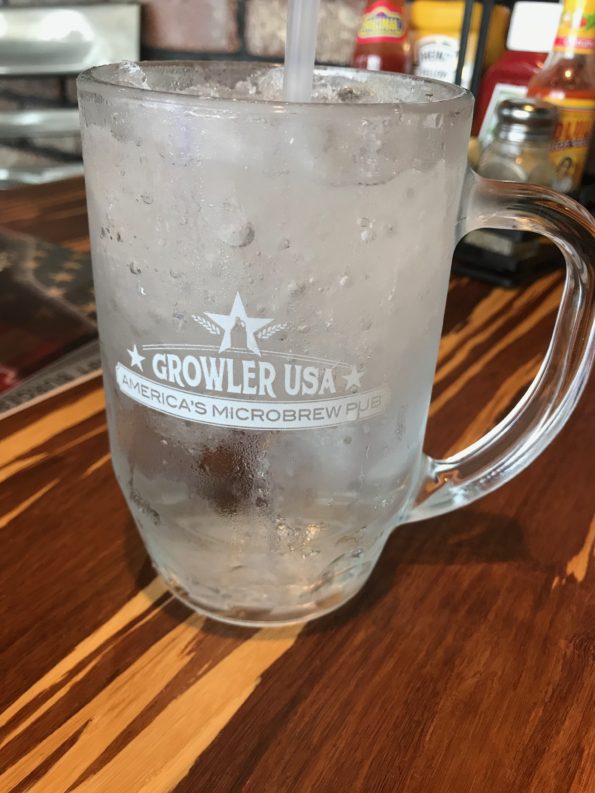 Growler USA is a microbrew pub that recently opened in the Youngsville area.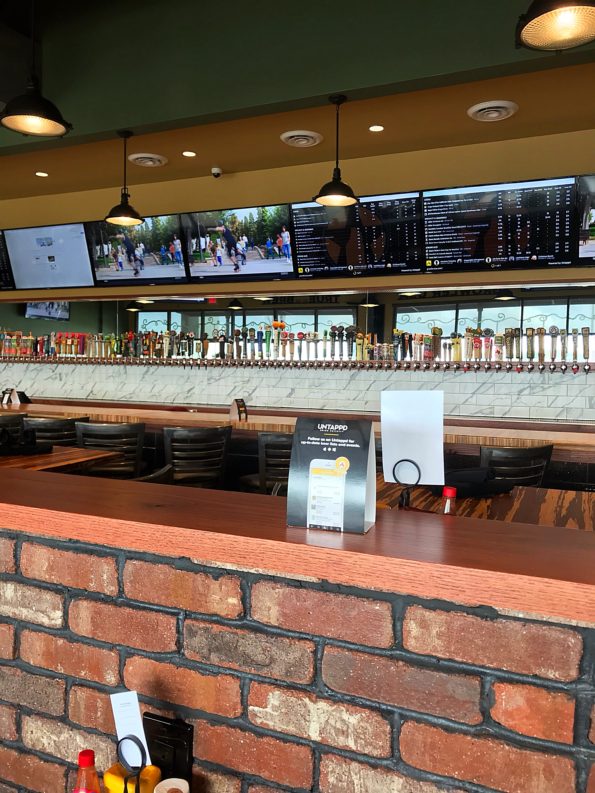 As we walked into the Pub, it was really nice inside.  I loved the wooden accents throughout.  There were over flat screen TV's throughout the restaurant.  As well as a bar area with elevated seating.
We were seated and immediately our waitress arrived to take our drink order.  She was very friendly and knowledgeable.
The menu was easy to read and included lots of descriptions which made ordering pretty quick.
We decided to order a few appetizers.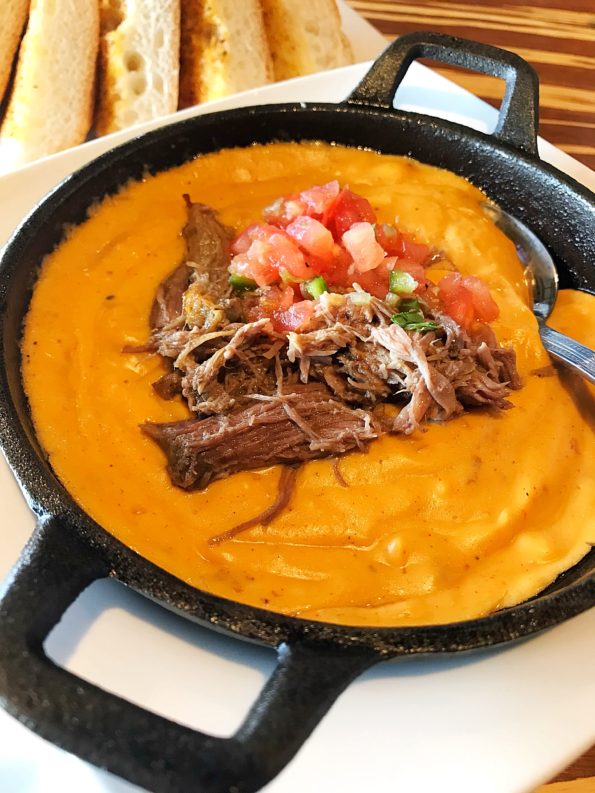 The Short Rib Queso came out first.  Let me just say I am a Queso fanatic.  I love Queso no matter where we go we usually order Queso.  I have never had a Short Rib Queso. The Queso was superb.
The queso was made of a savory beer cheese sauce topped with tender short rib and pico de gallo.  Served with a buttery crostini.
It was cheesy goodness with the short rib and pico. The short rib and pico added different textures to the Queso and the  bread instead of the chips was a nice touch.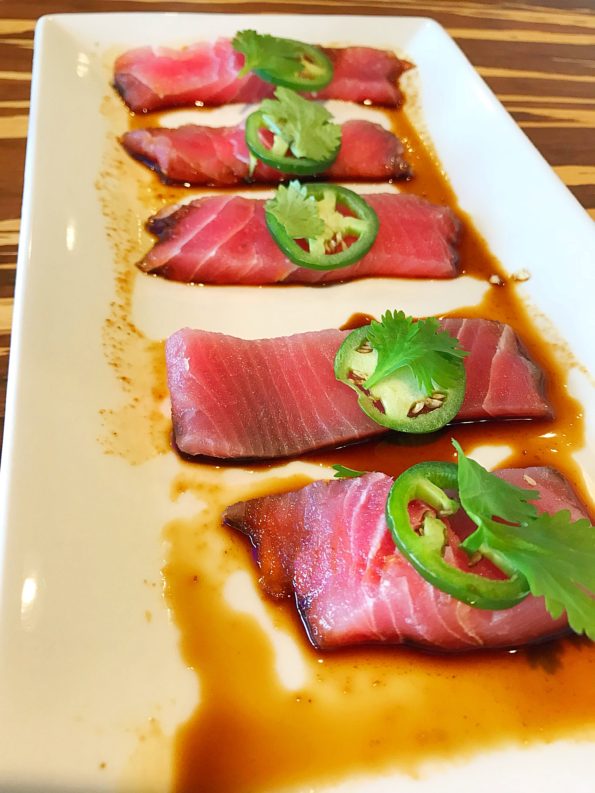 The Ah-Ha! AHI is the thinly-sliced sashimi-style ahi tuna drizzled with ponzu soy, topped with jalapeno coins and fresh cilantro leaves.
The presentation was really nice.  The dish was spicy and pretty good but lacked seasoning.  A little salt or even citrus would have gone a long way.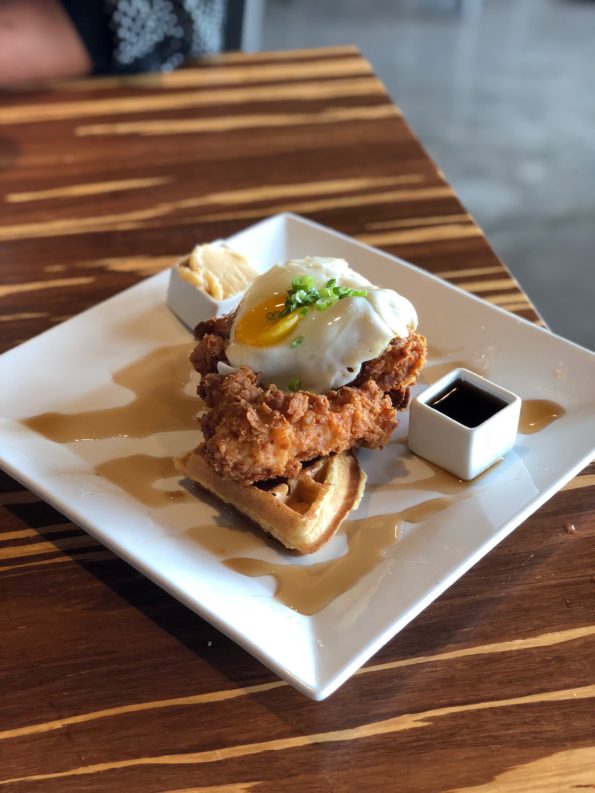 My husband ordered the Chicken and Waffles for his entree.  Belgian Style waffle topped with all white meat chicken strips and a sunny side egg with green onions.  The waffles were served with honey butter and maple syrup.
A great option for the customers. The chicken was fried perfectly with a buttery moist waffle.
The combination of the chicken and waffle is a southern classic, but the chicken lacked seasoning. The waffles were delicious with the butter and maple syrup.  A great brunch option for anyone dining on a weekend.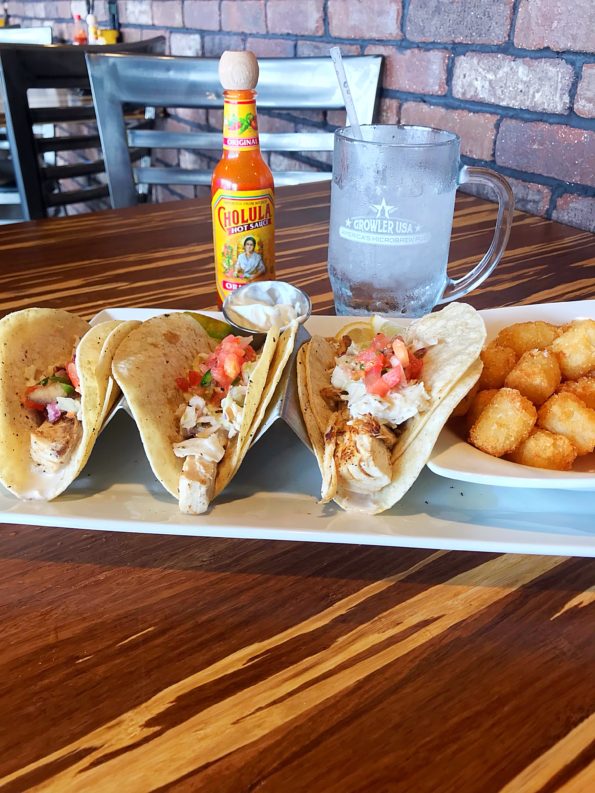 I ordered the Blackened Mahi-Mahi Fish Tacos.  The dish was supposed to include spicy Mahi Mahi fish but my fish was bland.  I added some hot sauce to my taco which fire'd it up a little.
The fish was served with pico de gallo and sweet coleslaw on lightly grilled corn tortillas and garnished with fresh lime wedges and sour cream.
In addition to the dishes we tried, Growler USA also serves Soups and Salads and a large variety of appetizers.  Growler USA specializes in Beer but I don't drink so I really can't offer any expertise or suggestions in that area.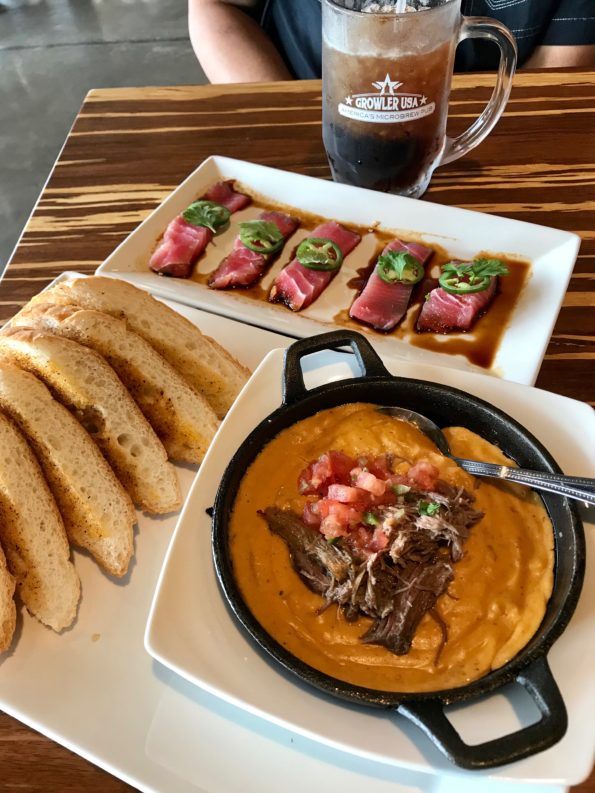 Overall the service at Growler was phenomenal.  The waitress was very knowledgeable. There were a few things that we ate that we really loved.  But there were also some items that needed work.  A little salt and pepper could go a long way.  I realized that they have only been opened for a short period of time so I will take that into consideration.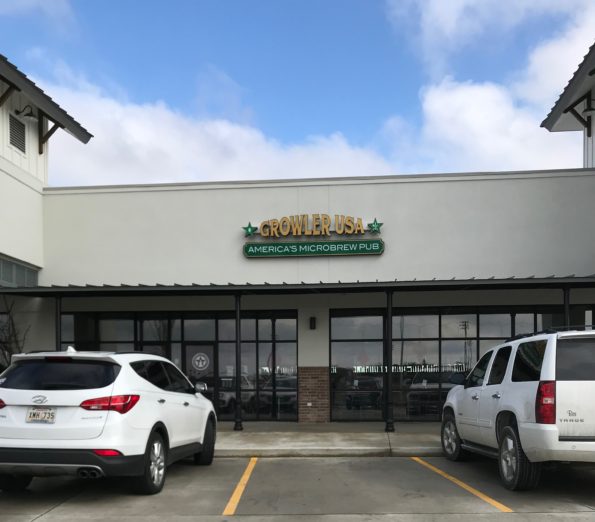 Growler USA is located at 1901 Chemin Metairie Parkway, Suite E, Youngsville, LA 70592. The Hours of Operation are Sunday-Monday 11:00 am–10:00 pm, Tuesday-Wednesday 11:00 am–11:00 pm, Thursday-Saturday 11:00 am–12:00 am.