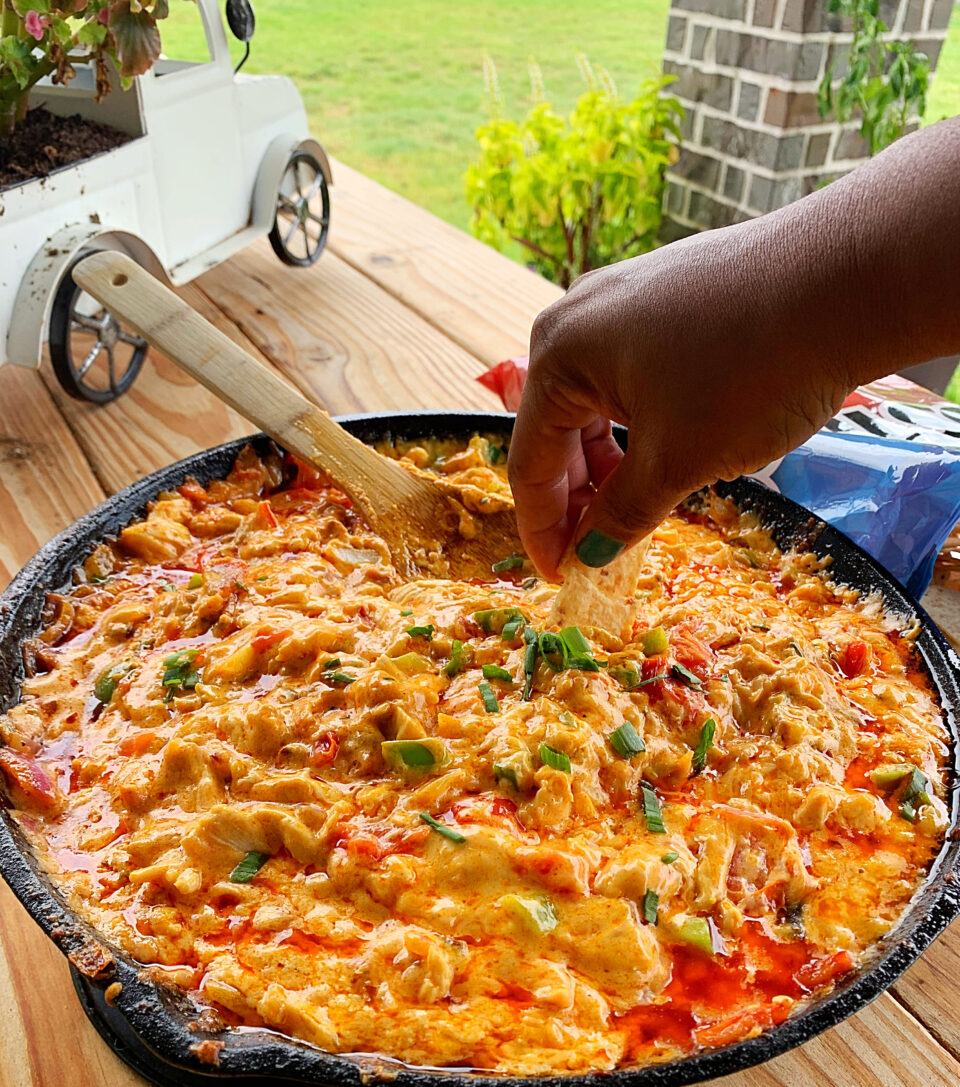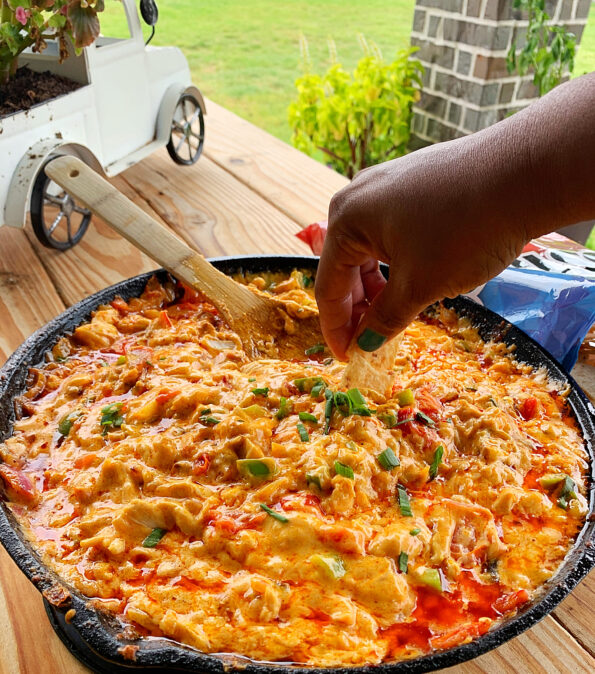 Like most people, I am so ready for Football Season. Ready to watching my favorite Football Team, The New Orleans Saints of course!!
I created a brand new Dip just in time for Football Season, Smoked Chicken & Cheese Dip. 
Print Recipe
Smoked Chicken & Cheese Dip
Yum
This Dip is a smoky dip packed with Flavor and Spice! Grab your favorite Chips and Dip away!
Cook Time

3 - 3 1/2

hours
Cook Time

3 - 3 1/2

hours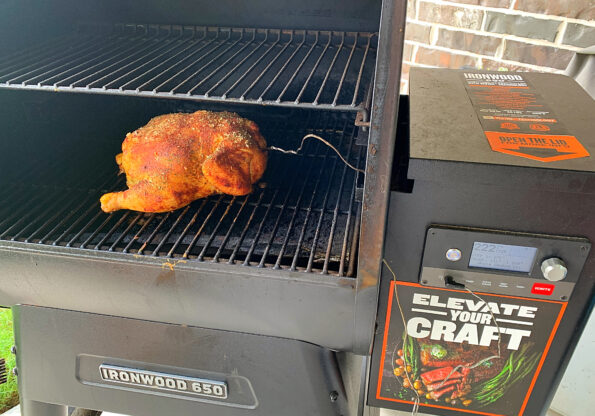 For this dip, I was going for a Smoky flavor. So I decided to cook the dip on the Traeger Grill.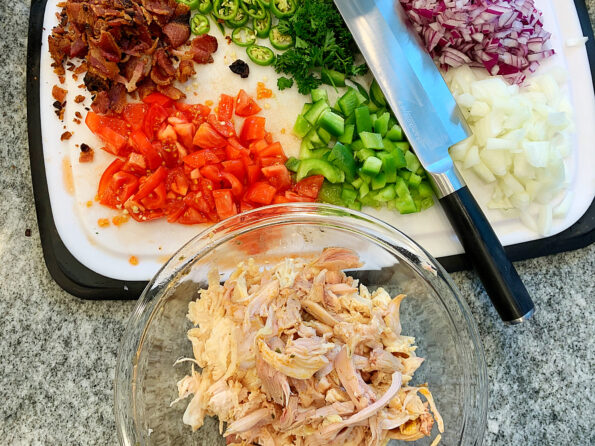 Ingredients: 
Whole Chicken
Bacon
Tomatoes
Jalapeños
Onion
Parsley
Purple Onions
Green Bell Peppers
Smoked Gouda Cheese
Sharp Cheddar Cheese
4 Cheese Blend
Siete Hot Sauce
Mayo
Cream cheese
Seasoning Blend of Choice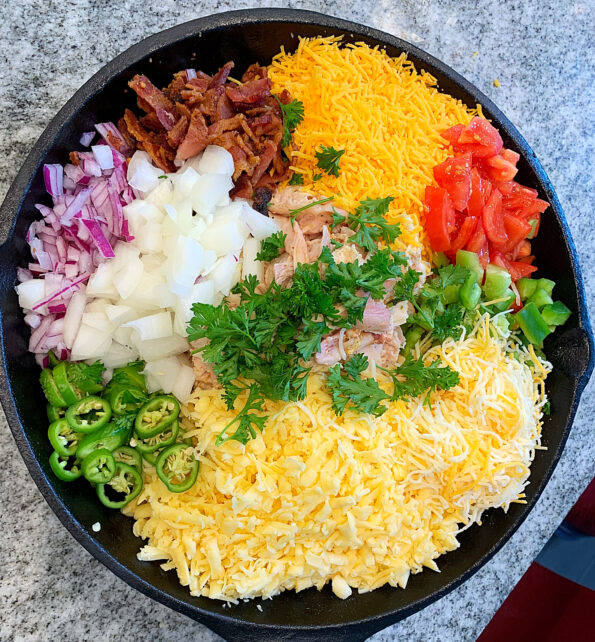 Directions:
Preheat the Grill to 225 degrees.
Season your whole chicken inside and out.
Smoke the chicken for 2 1/2 - 3 hours.
While the chicken is cooking, grate your cheese. Set aside.
Fry the bacon. Drain on a paper towel.
Crumble the bacon or chop into pieces. Set aside.
Dice the white onions, purple onion, bell peppers and tomatoes. Set aside.
Slice the jalapeños. Set aside.
Once the chicken is cooked. Cut in half, I used one half for the dip and the other side for a supper that night.
Remove the skin of the chicken. Begin shredded the chicken. Set aside.
Take an oversized Cast Iron Skillet or Grill safe Skillet.
Add the shredded chicken, onions, bell peppers, tomatoes, bacon, purple onions, jalapeños, parsley and half of the cheeses.
Mix everything together.
Add 5 big dashes of hot sauce. Stir.
Add the other half of the cheeses.
Top with Smoked Paprika.
Smoke on the grill at 450 degrees 15 - 25 minutes or until completely melted. After it has been on the grill for 15 minutes. Add the cubed cream cheese. Stir.
Cook until completely melting.
Remove from the grill. Stir.
Serve with your favorite Tortilla Chip.
Enjoy.