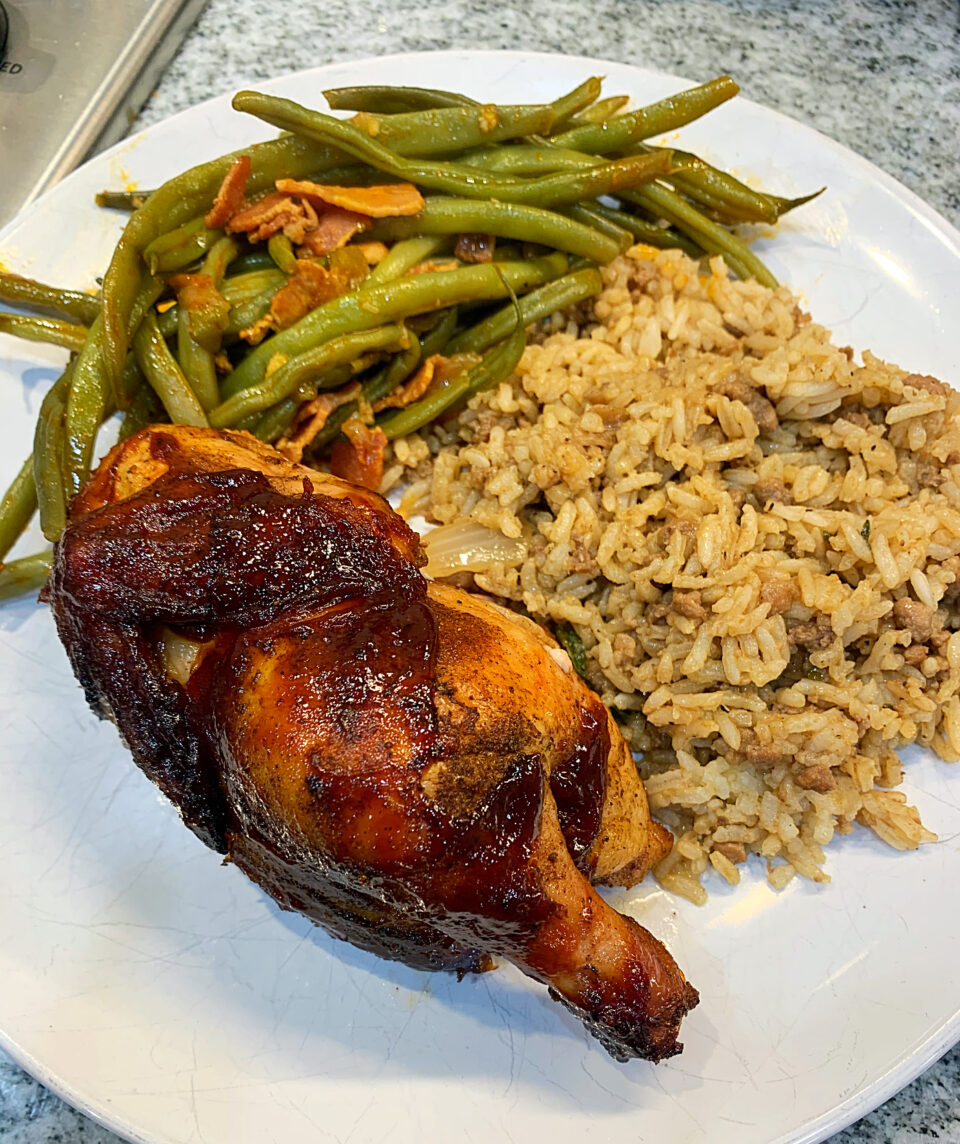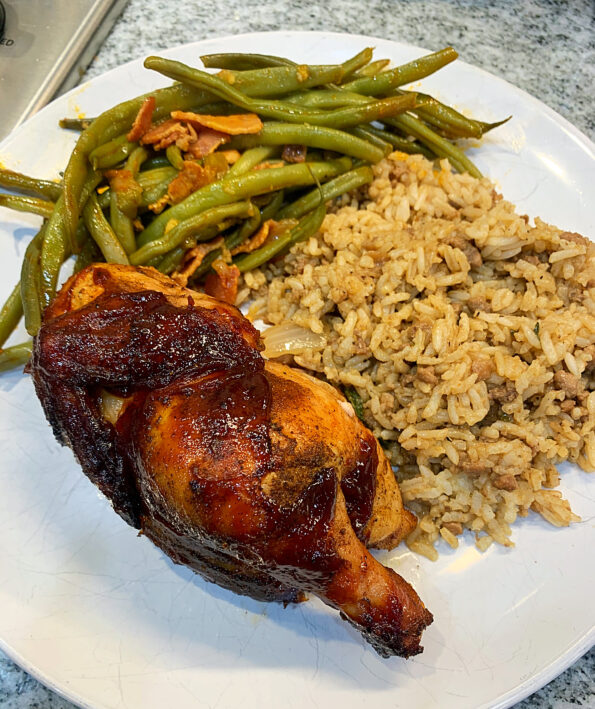 Regardless of what kind of meat you are preparing, the side dish just be as delicious. We prepared some Cornish hens recently on our Traeger Grill and we need a few side dishes to go with it.
I decided to do Rice Dressing and Green Beans and Bacon.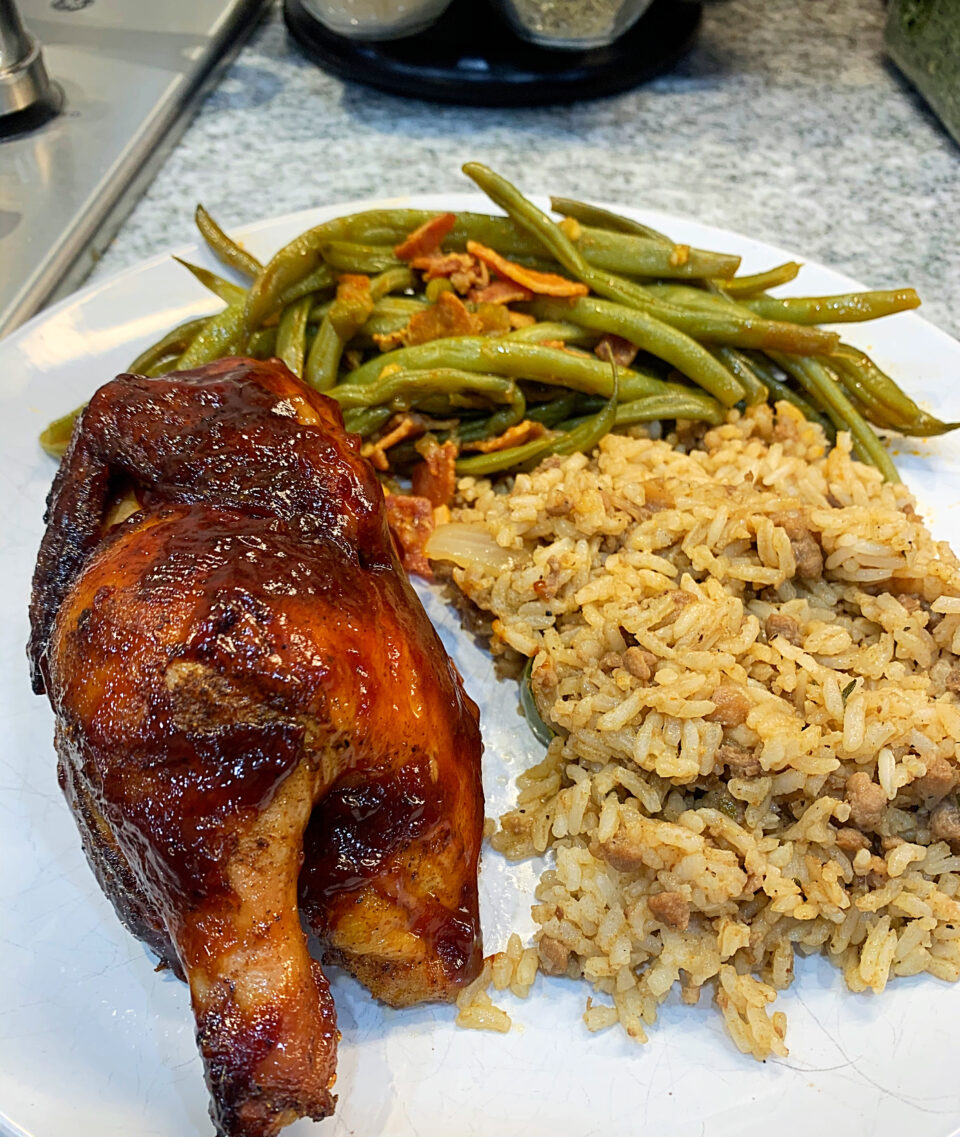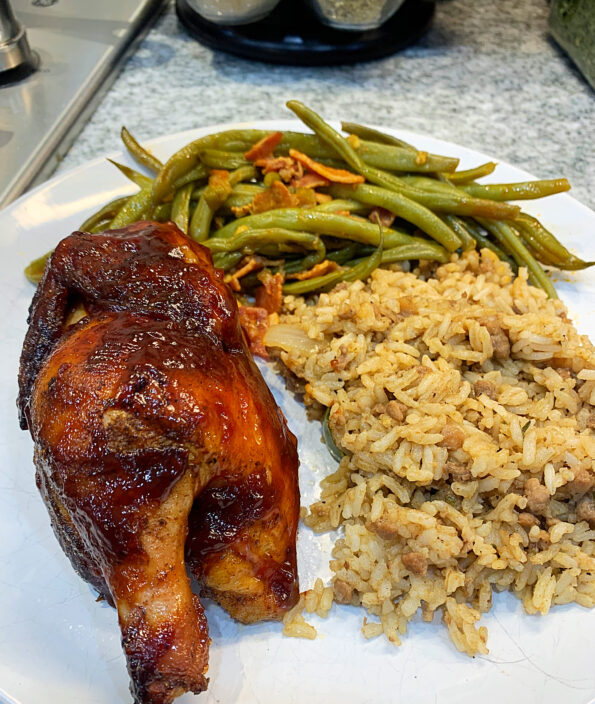 Green Beans and Bacon is something I grew up eating. I typically make it on the Stove top. But my Instant Pot recipes have been a hit on Pinterest. You can find a variety of recipes for your instant pot there.
Print Recipe
Spicy Instant Pot Green Beans
Yum
A good side dish is the key to any meal. Your sides should be able to stand up to your main dish. These Green beans are perfect to accompany any meat. Plus they can be prepared in your instant pot. SO easy!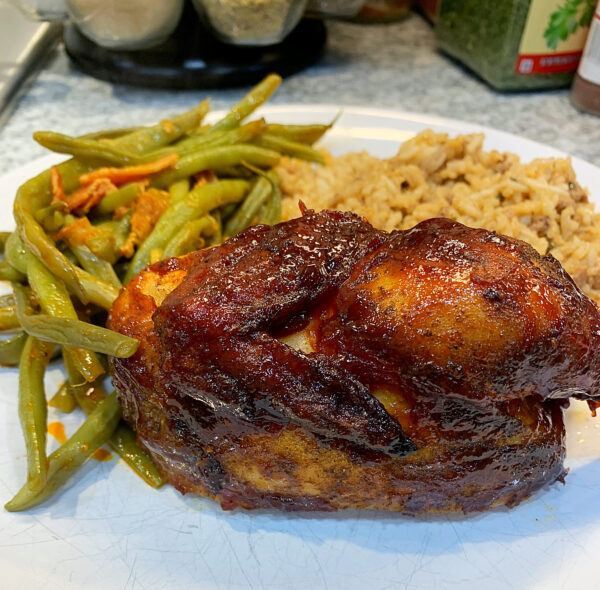 Cook Time

30 - 35

minutes
Cook Time

30 - 35

minutes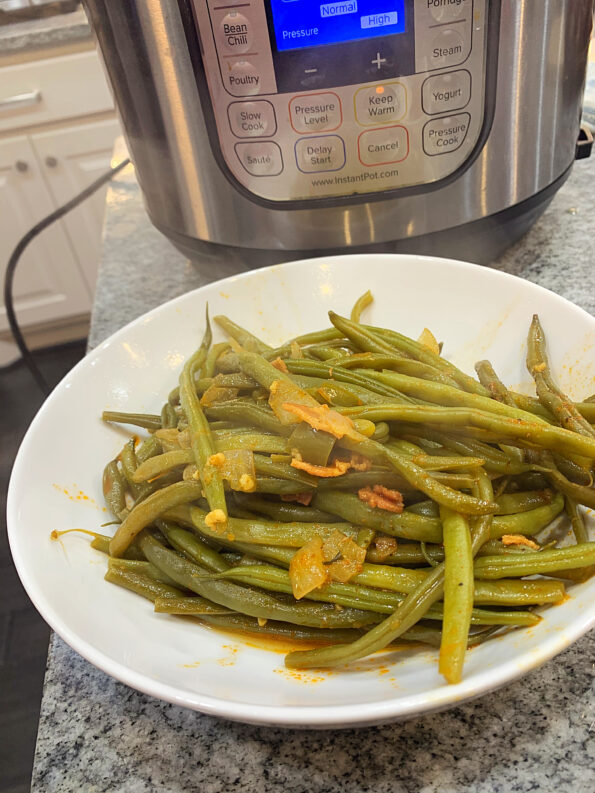 Spicy Instant Pot Green Beans 
Ingredients:
Bacon
White Onion
Green Bell Peppers
Fresh Green Beans
Garlic
Chicken Stock
Slap Ya Mama HOT or Seasoning of choice
Onion Powder
Garlic Powder
Smoked Paprika
Kosher Salt
Butter
Olive Oil
Water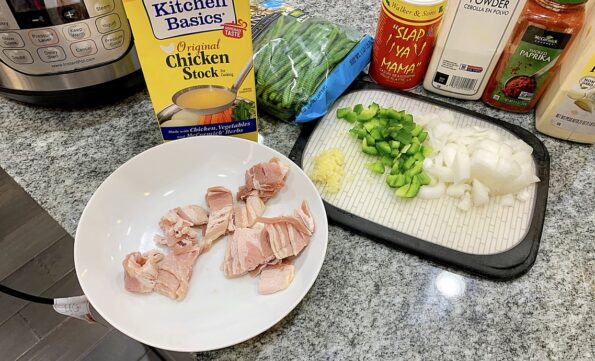 Directions:
Cut bacon into pieces for frying. Set aside.
Dice your onions and bell peppers. Set aside.
Mince the garlic. Set aside.
Prepare the green beans if necessary. I purchased the fresh green beans that are ready to use.
Turn your instant pot on Saute.
Add Olive Oil.
Once the olive oil is hot, add the bacon.
Fry the bacon until crispy. 5 - 7 minutes or so.
Remove from the pot and drain if you would like. I pushed the bacon to one side.
Drop your onions and bell peppers in. Saute for 3 - 5 minutes or until tender. Don't burn.
Stir in the garlic 1 - 2 minutes. Don't burn.
Mix everything together, Bacon, onions, bell peppers and garlic.
Add chicken stock. Stir.
Add green beans. Stir.
Switch setting to bean/chili setting. Set for 30 -35 minutes on high or until tender.
Add Slap ya mama hot seasoning, garlic powder, smoked paprika, onion powder. Stir.
Add water. Stir.
Place a lid on top. I have the clear instant pot lid so I use that instead of the regular instant pot lid. Works better with this recipe.
Halfway through drop in a 1/4 tbsp of butter (optional step).
Taste and add Kosher salt to taste if necessary. (optional step).
Enjoy.