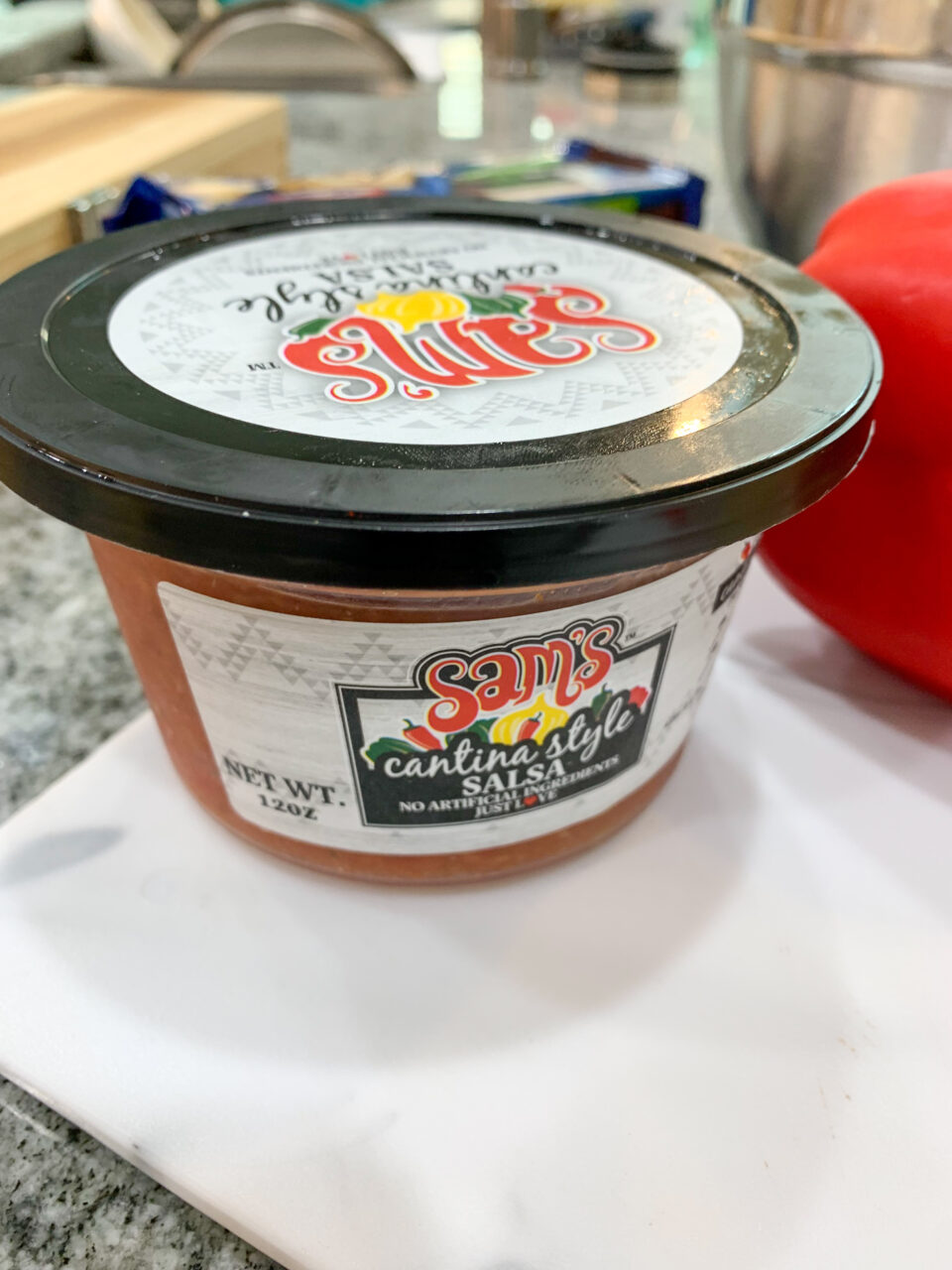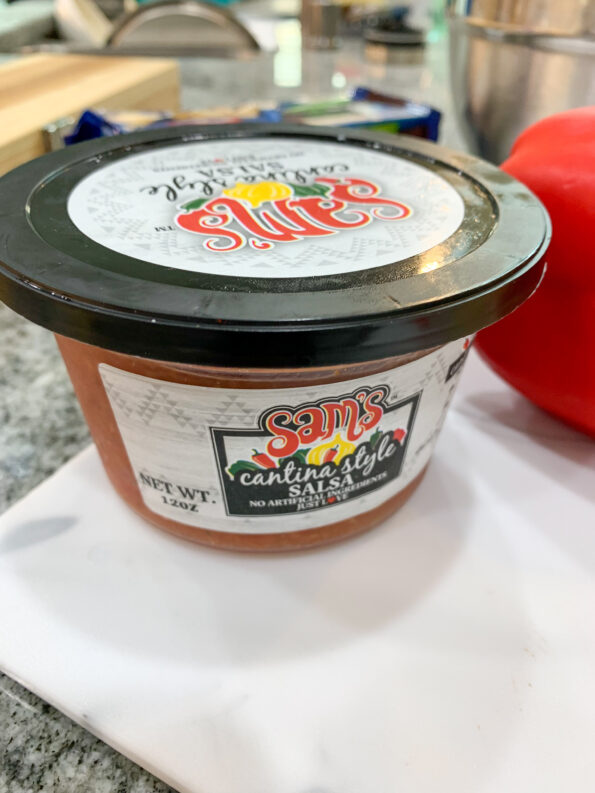 Any good Fajita should include a delicious salsa. But this is not just Salsa with beef meat. Switching it up with Fajita Shrimp and Grits. Adding some spice to the Shrimp and Grits with the Sam's Fresh Cantina Medium style Salsa.
This Shrimp and Grits will knock your socks off.

Print Recipe
Fajita Shrimp & Grits
Yum
Shrimp & Grits is one of my favorite Louisiana Classics. I am flipping the switch with a Fajita Shrimp & Grits. OH my so good!!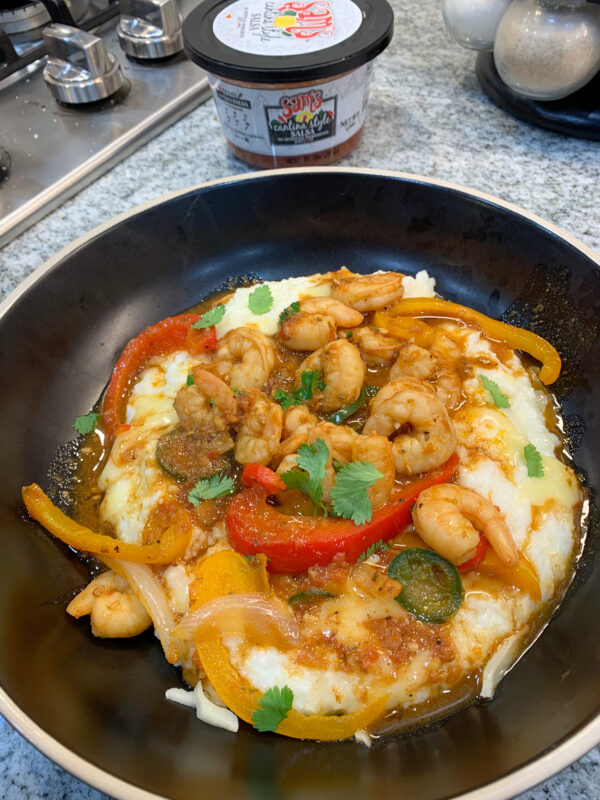 Cook Time

20 - 25

minutes
Cook Time

20 - 25

minutes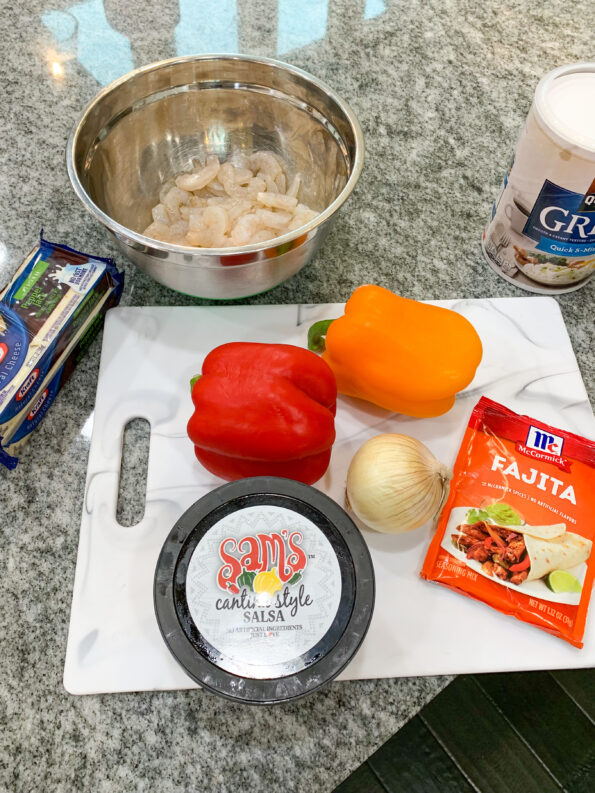 Fajita Shrimp & Grits
Ingredients:
Red Bell Peppers
Orange Bell Peppers
Onion
Garlic Cloves
Fresh Shrimp
Fajita Seasoning
Butter
Olive Oil
Quick Grits
Pepper Jack Cheese
Chicken Broth
Lactaid Milk
Cilantro
Sam's Fresh Cantina Medium Salsa
Fresh Jalapeno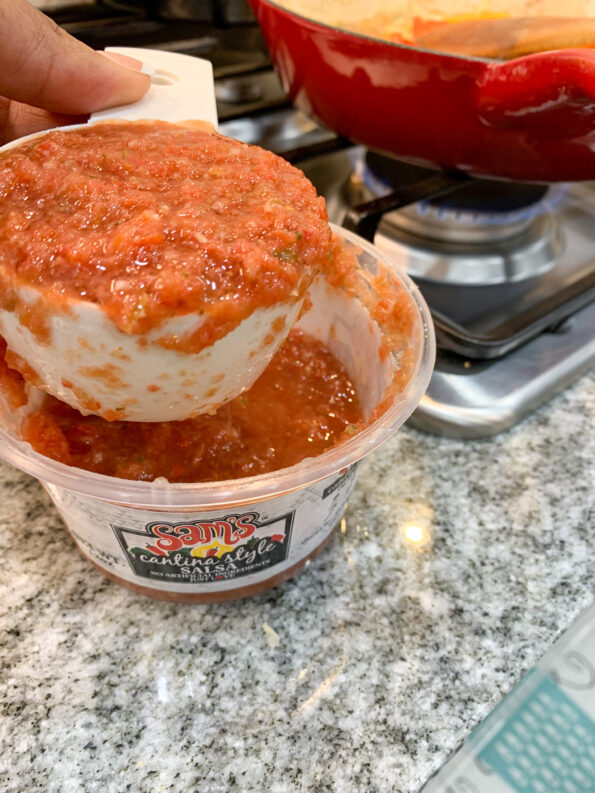 Directions:
Add water boiling to a pot with salt for the Quick grits. You will prepare the grits according to the package. We will add a few ingredients to make the grits a little more flavorful.
Season the shrimp with the fajita seasoning. Set aside.
Julienne cut the onions and bell peppers.
Slice Jalapeno.
Add 2 tbsp of butter and 1 tbsp of olive oil to a skillet.
Once the oil and butter is hot add the shrimp to the skillet.
Cook for 2 - 3 minutes on both sides.
Remove the shrimp from the skillet. Set aside.
Add a little olive oil to the skillet.
Saute the onions, bell peppers and jalapeno for 2 - 3 minutes.
Add garlic, cook for a minute or so. Don't burn.
Deglaze the skillet with chicken broth. Stir. Cook for 1 - 2 minutes.
Add Sam's Fresh Salsa to the pot. Stir. Cook for 2 -3 minutes on medium heat to heat the salsa.
Toss in the shrimp.
Finish with fresh cilantro. Remove from the heat. Set aside.
To finish the grits, add 2 cups of milk and 6 tbsp of butter. Stir and cook for about 3 minutes.
Taste and add salt to the grits.
Finish the grits with pepper jack cheese. Stir.
Plate the dish and enjoy! So good!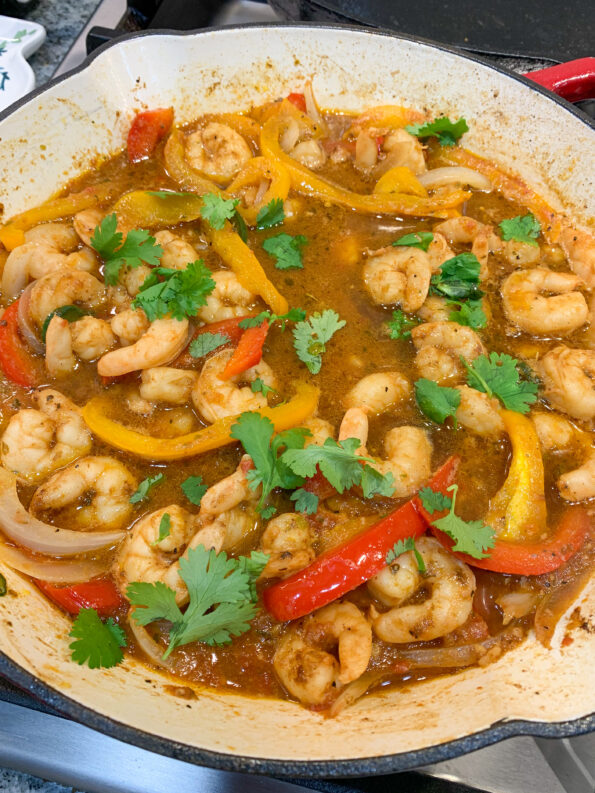 Enjoy with grits, on a baked potato, in a taco or my favorite over Cheesy Pepper Jack Grits.